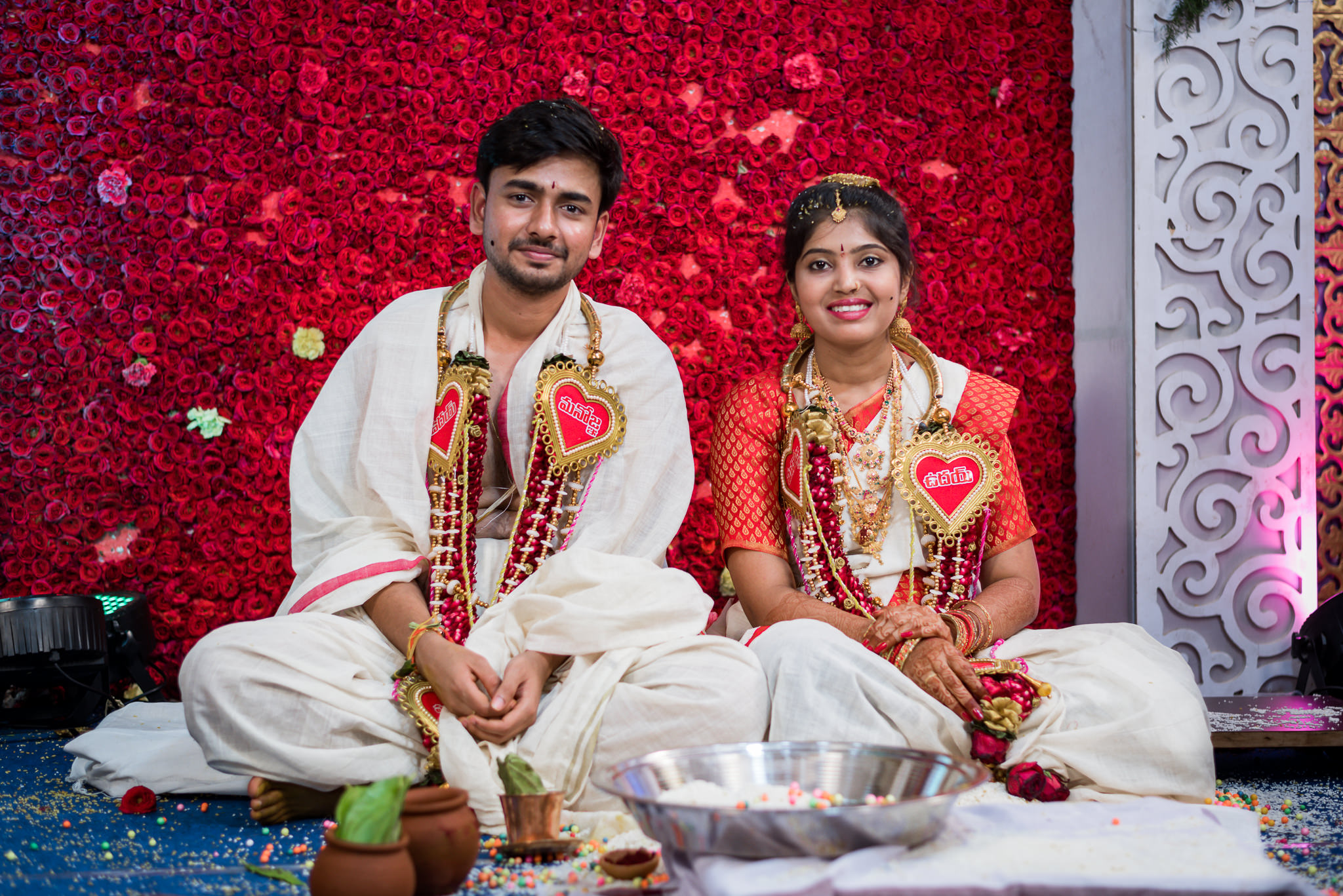 Uday & Manogna | Love Wedding | Vijayawada
Uday ( The Groom ) called me before the wedding start and showed me a picture from Samantha and Naga Chaitanya wedding.
He told me " I want exact same shot of Manogna ( The Bride )".
I said done, felt very excited and challenged to get the shot.
I pre-visualised that image and did the math where to stand and how much of light is needed for the shot.
Finally I got the shot and showed him after the wedding. He was so happy to see the shot.
♥ I still remember his expression after seeing the final picture. ♥
This picture was taken at the time of Mangala dharanam ( time when the mangalsutram is tied).
Photographer: Srikar Rao
Equipment: Nikon D750 , Sony A7iii
Venue : Eluru, Andhra Pradesh
---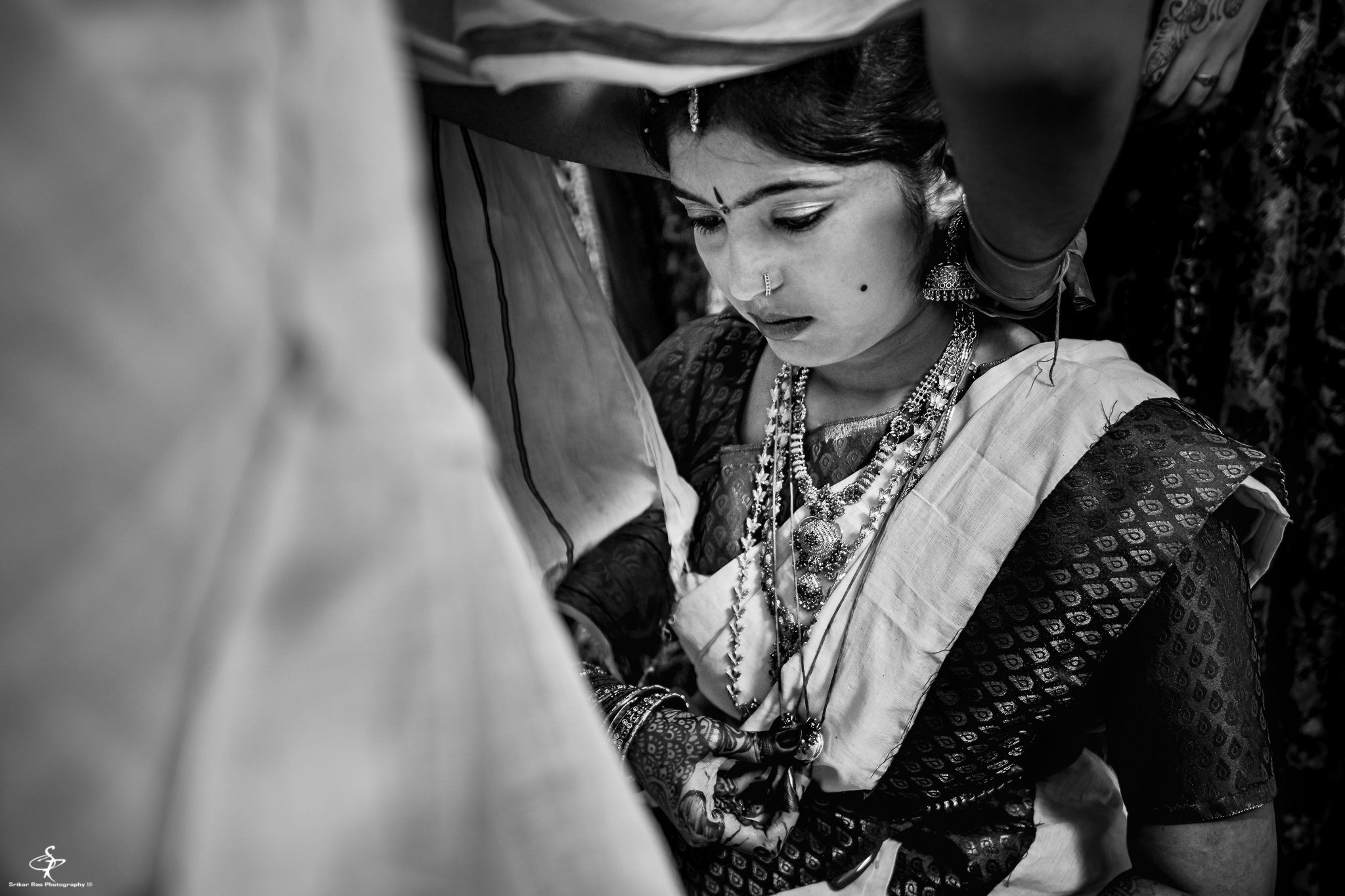 ---
Some more shots from the Wedding Rituals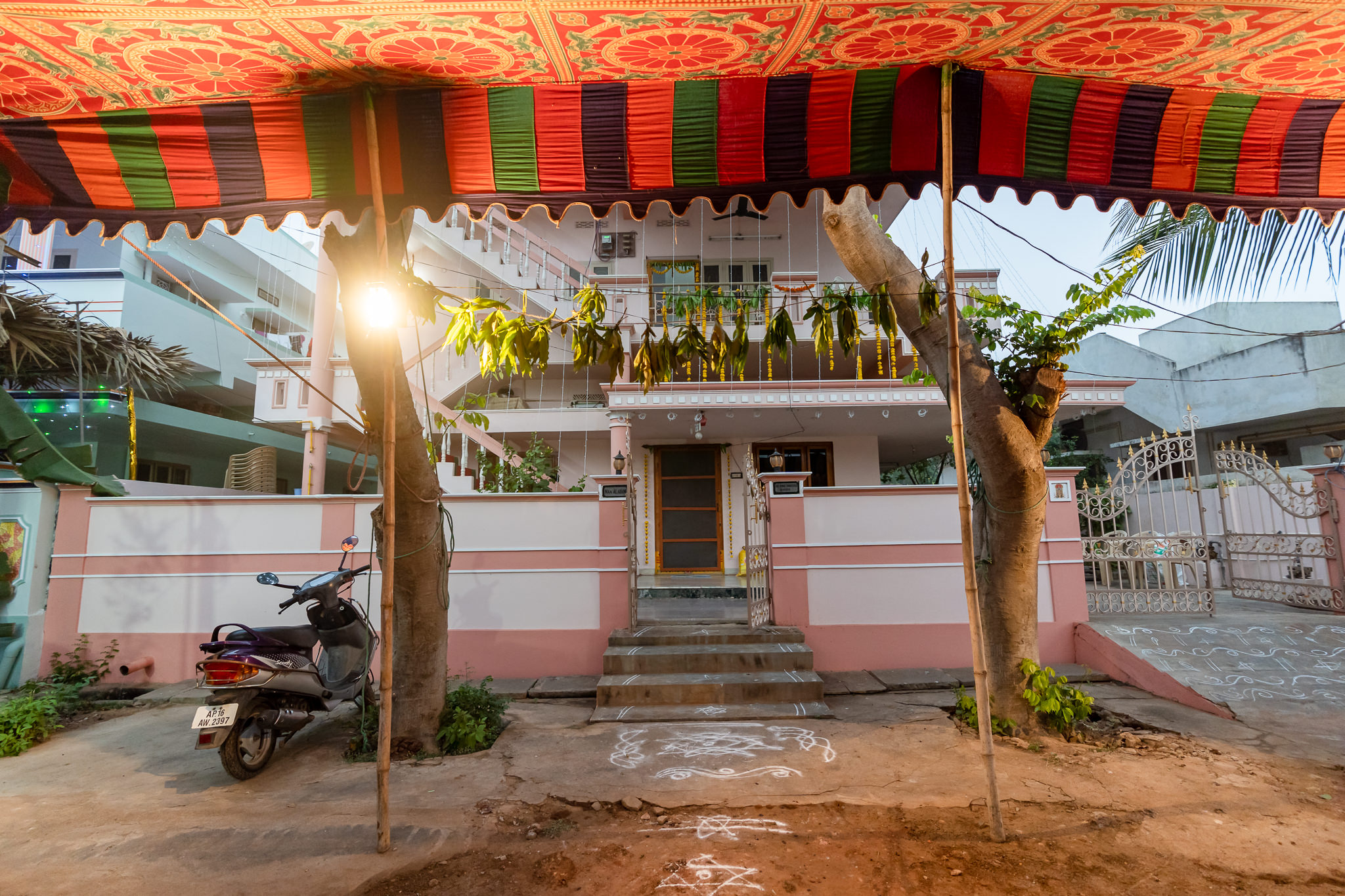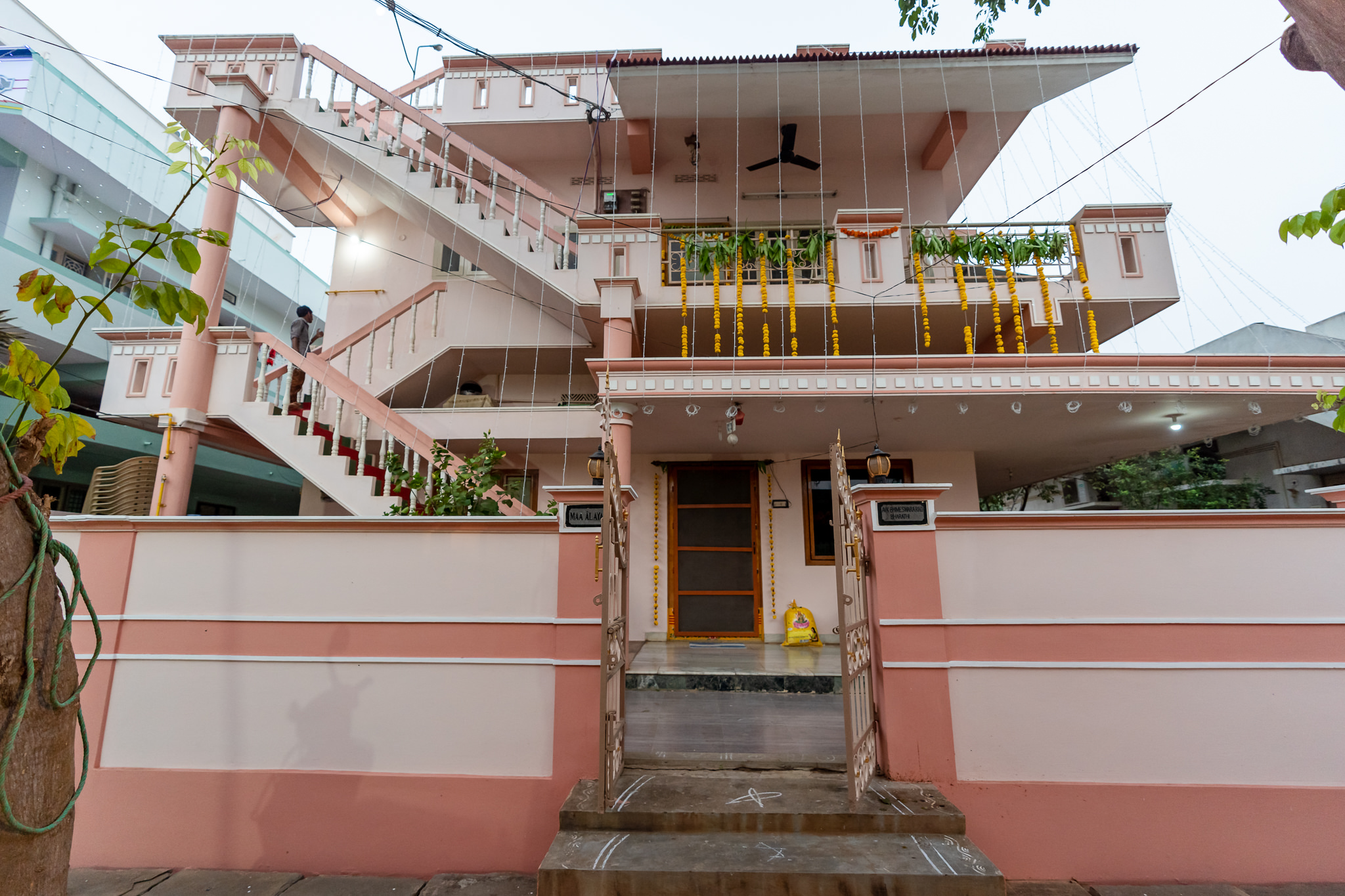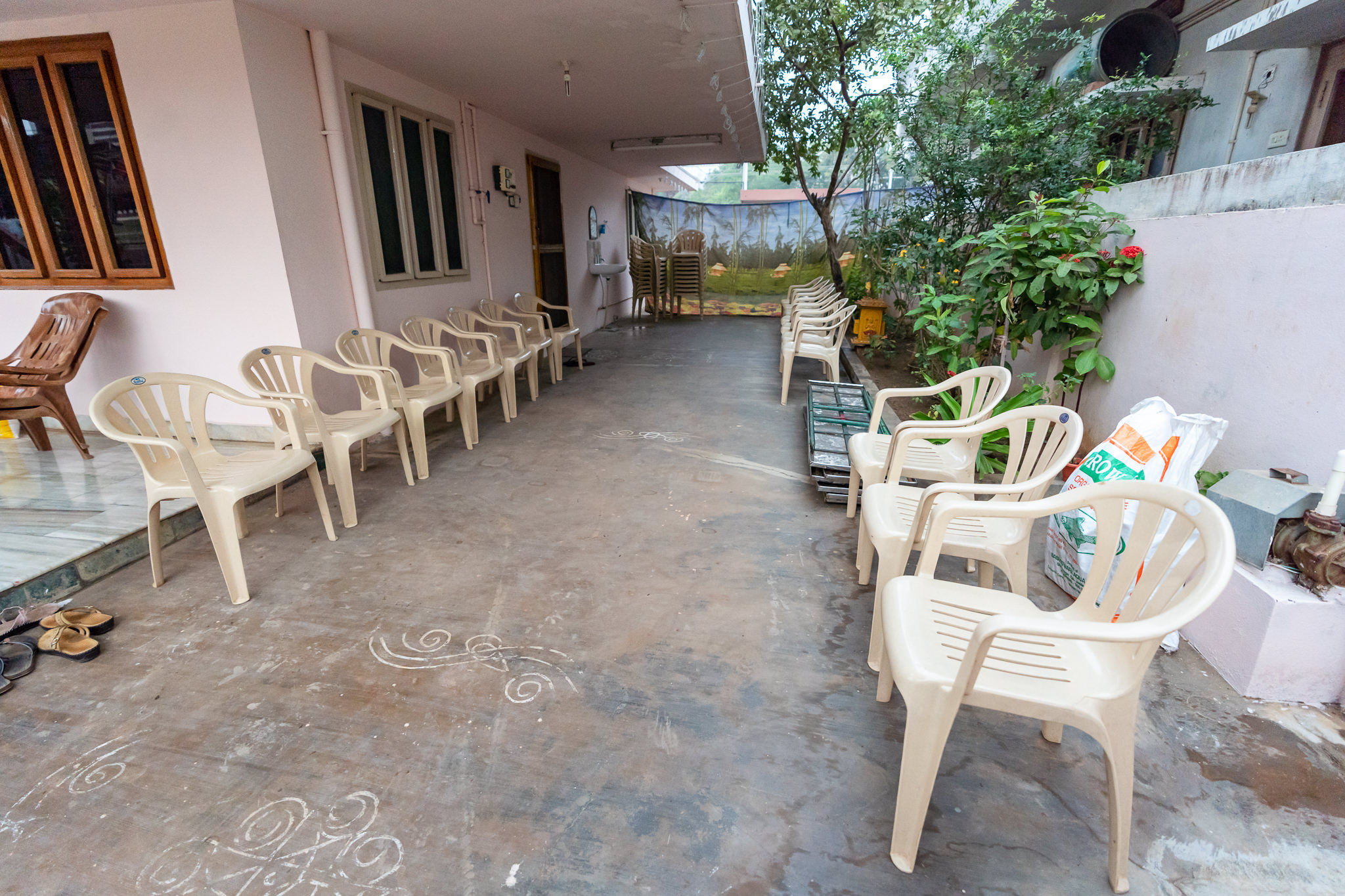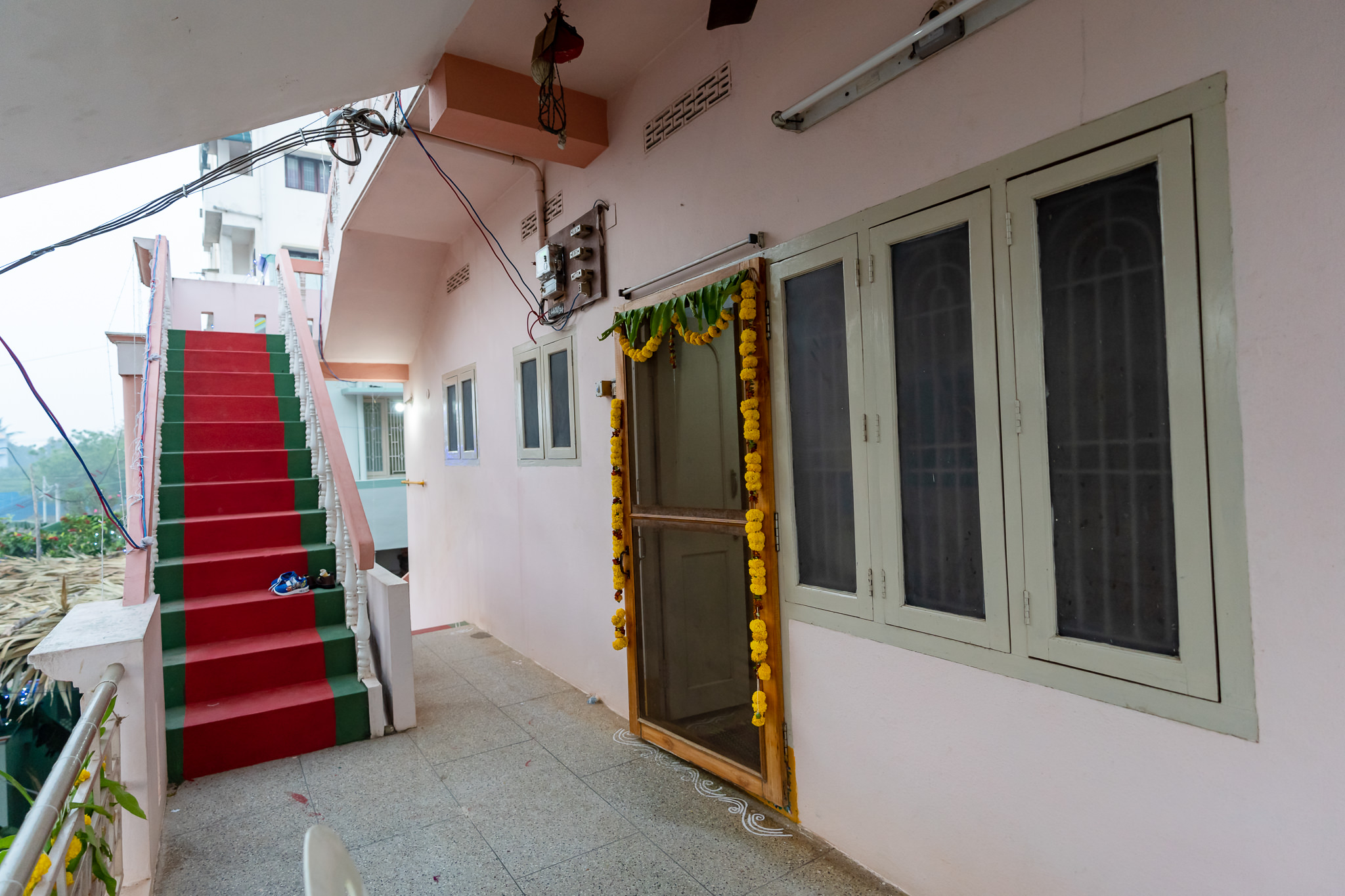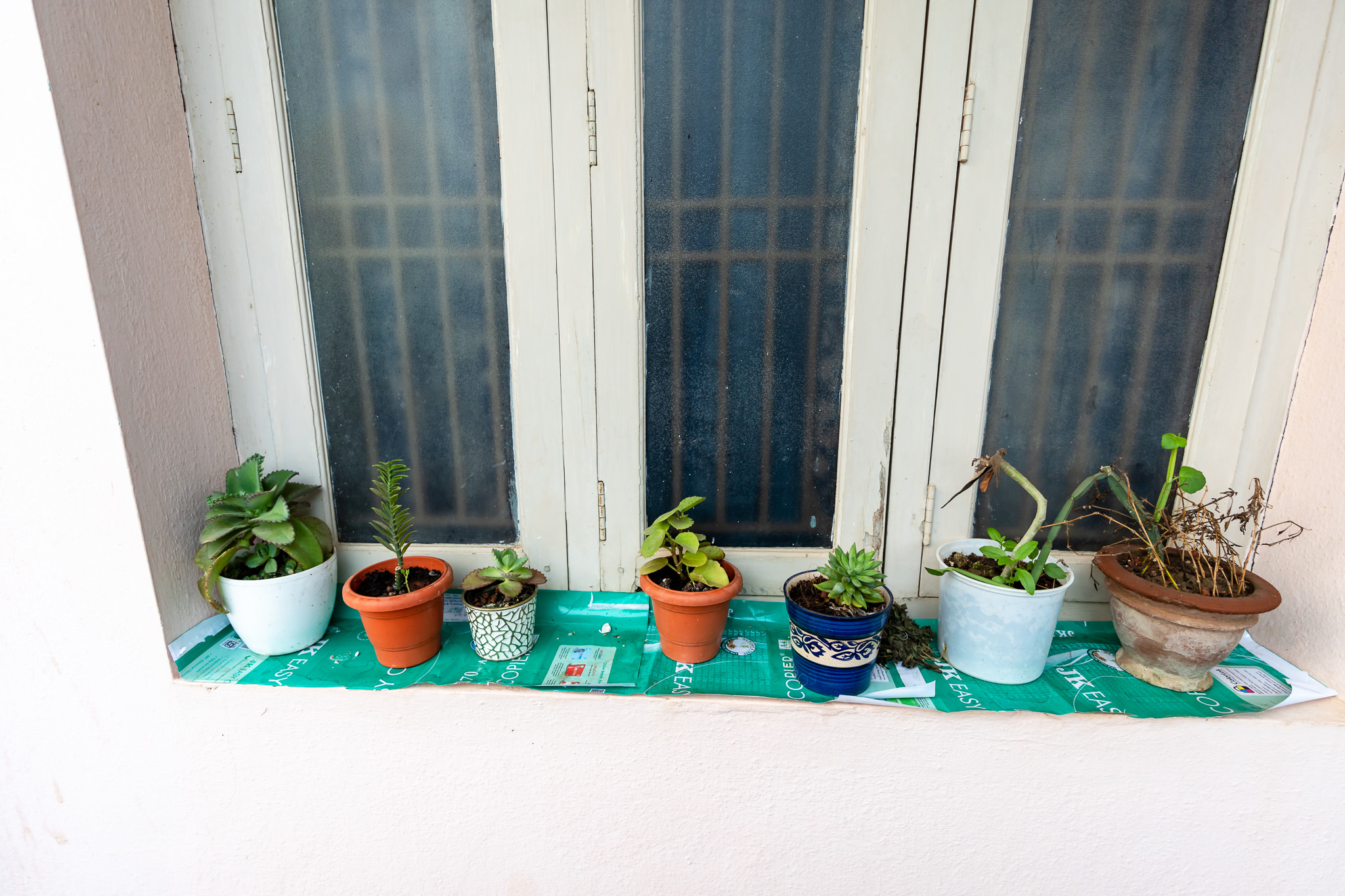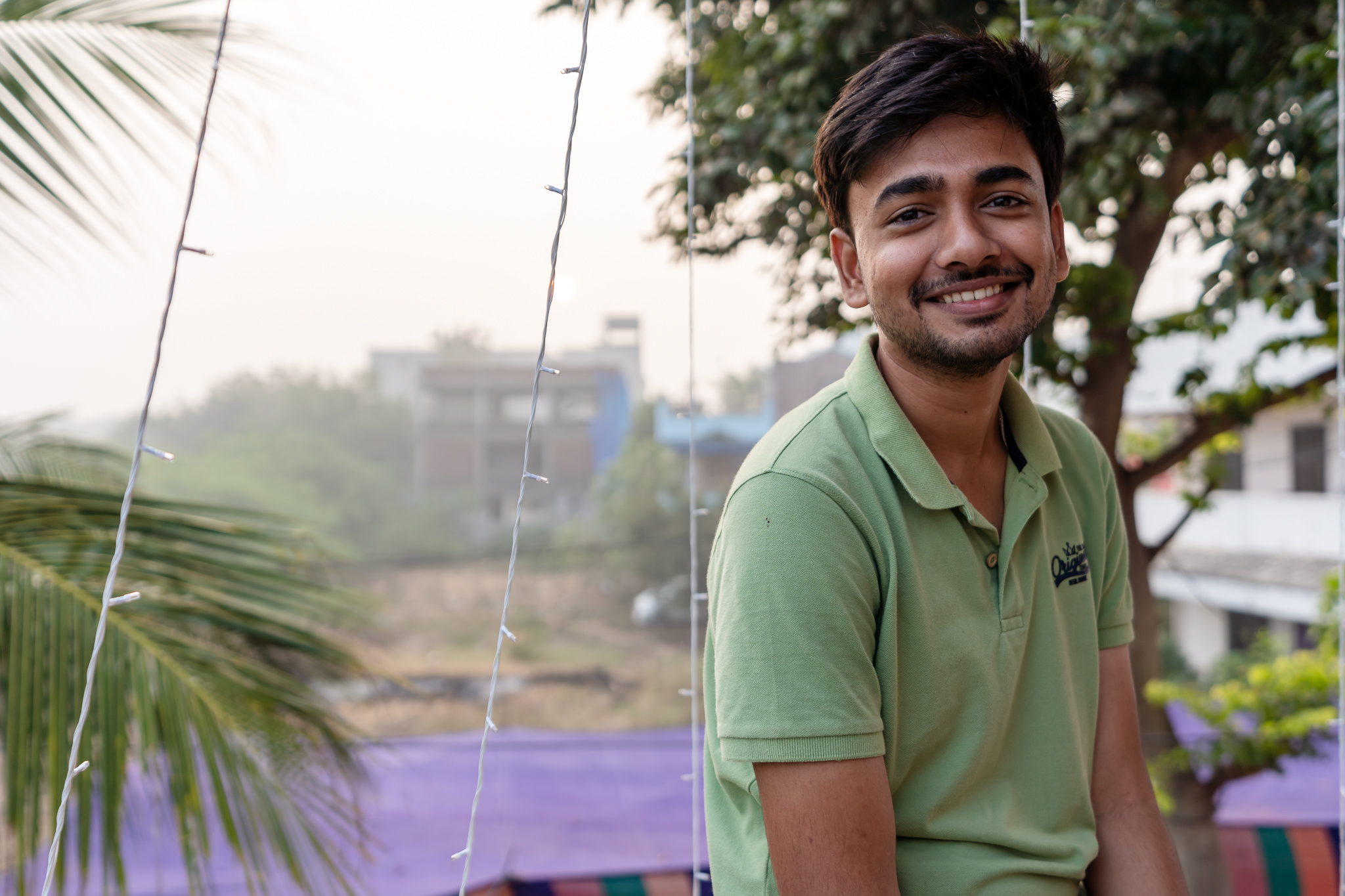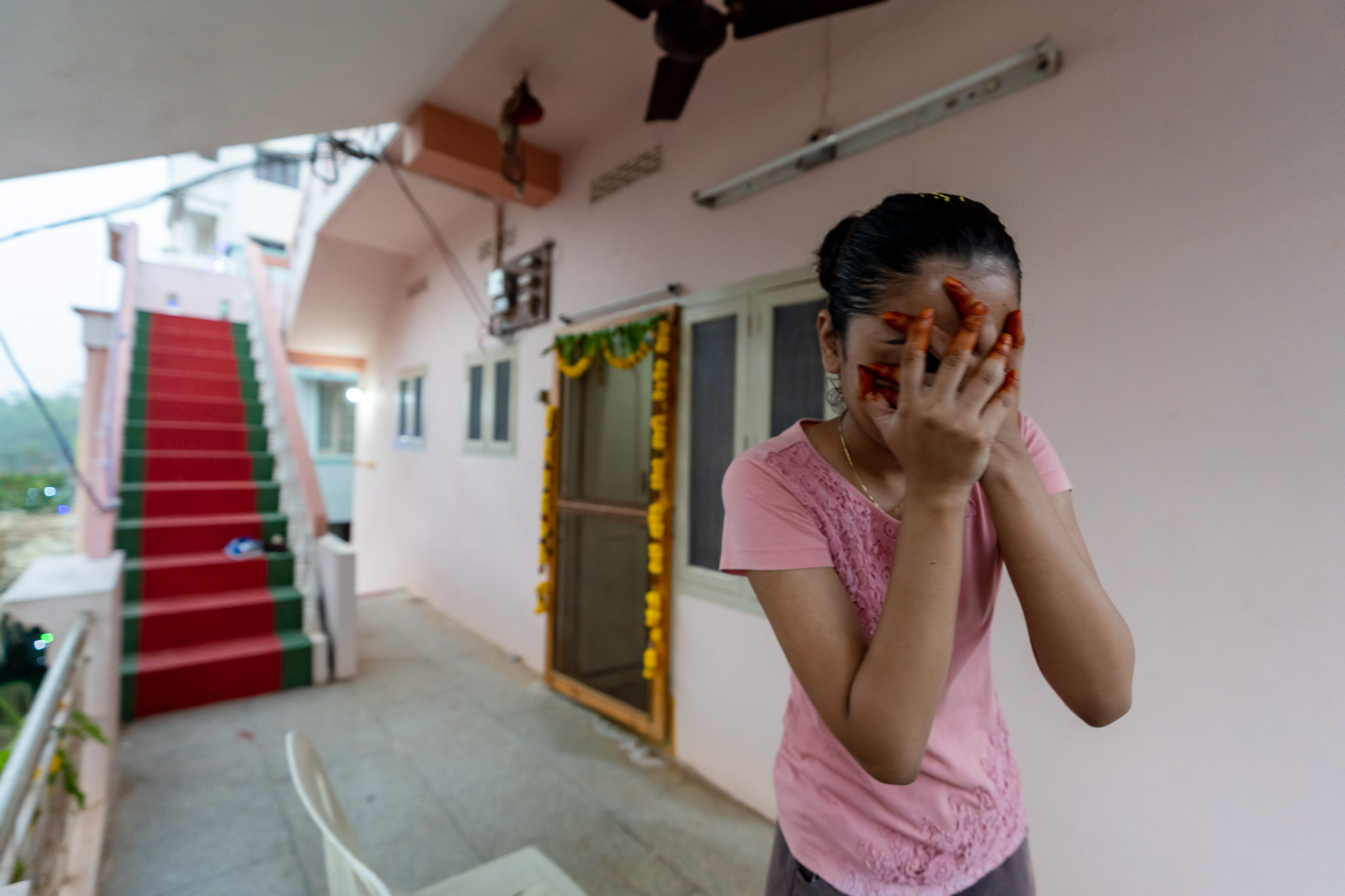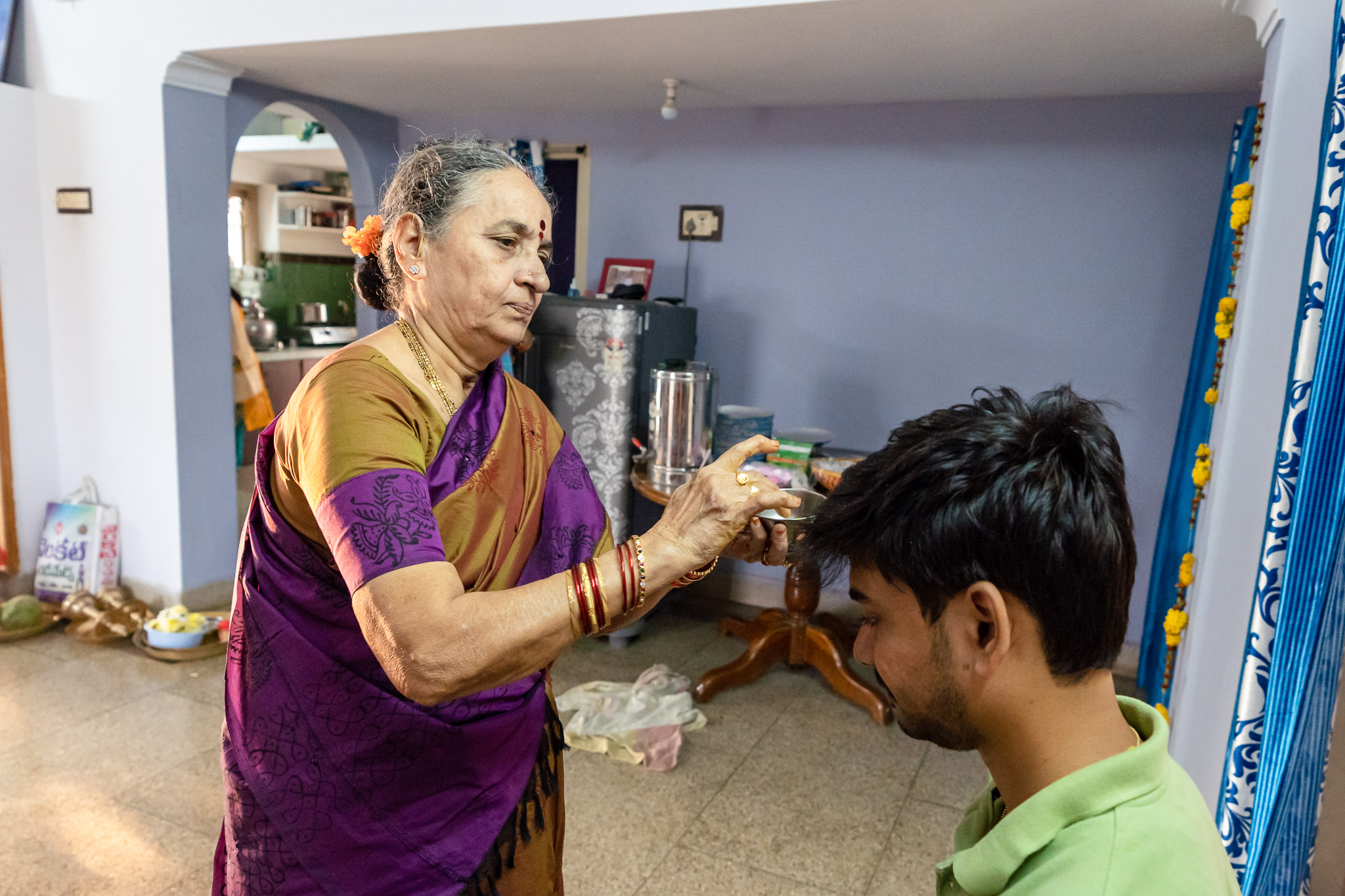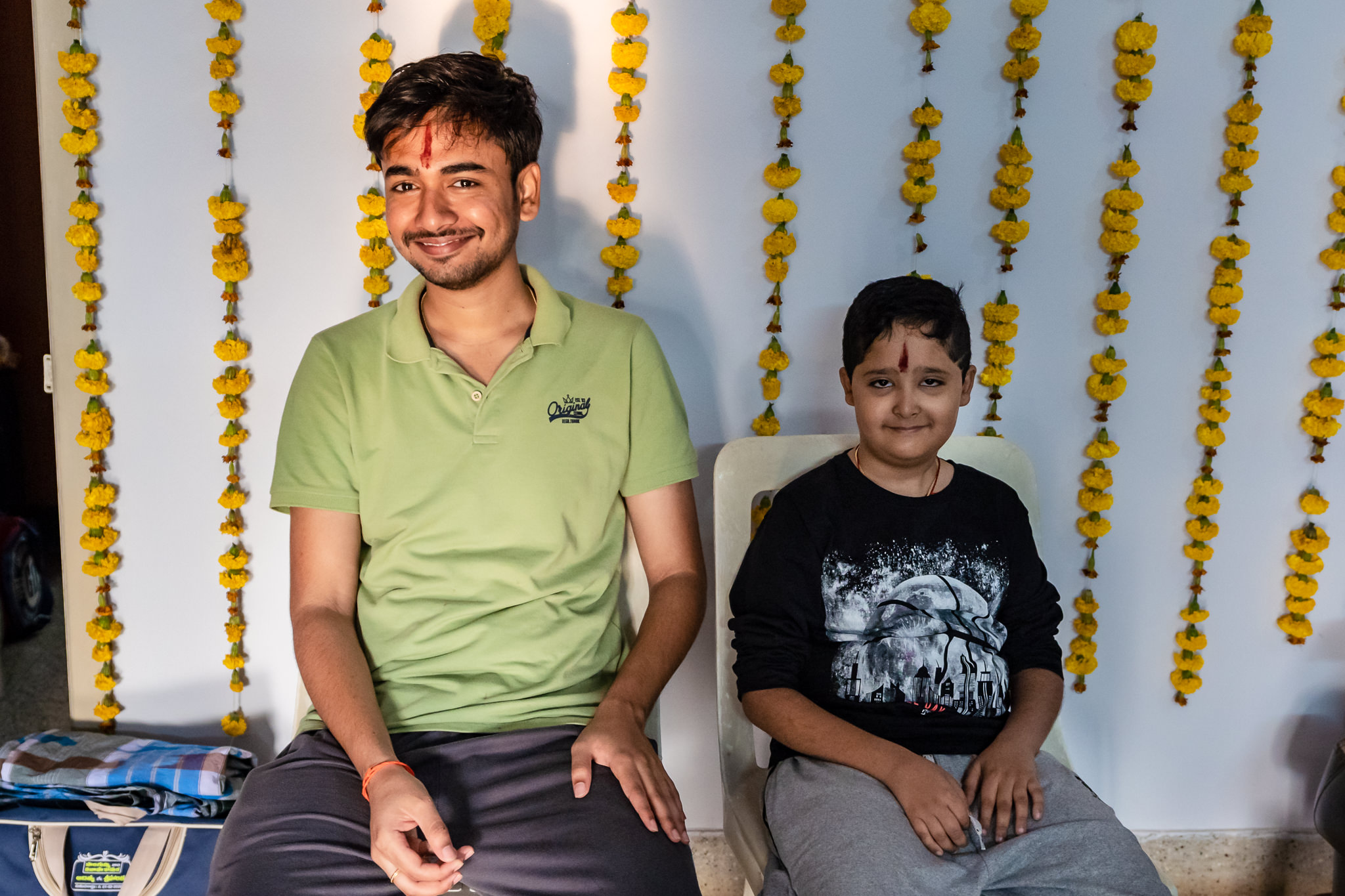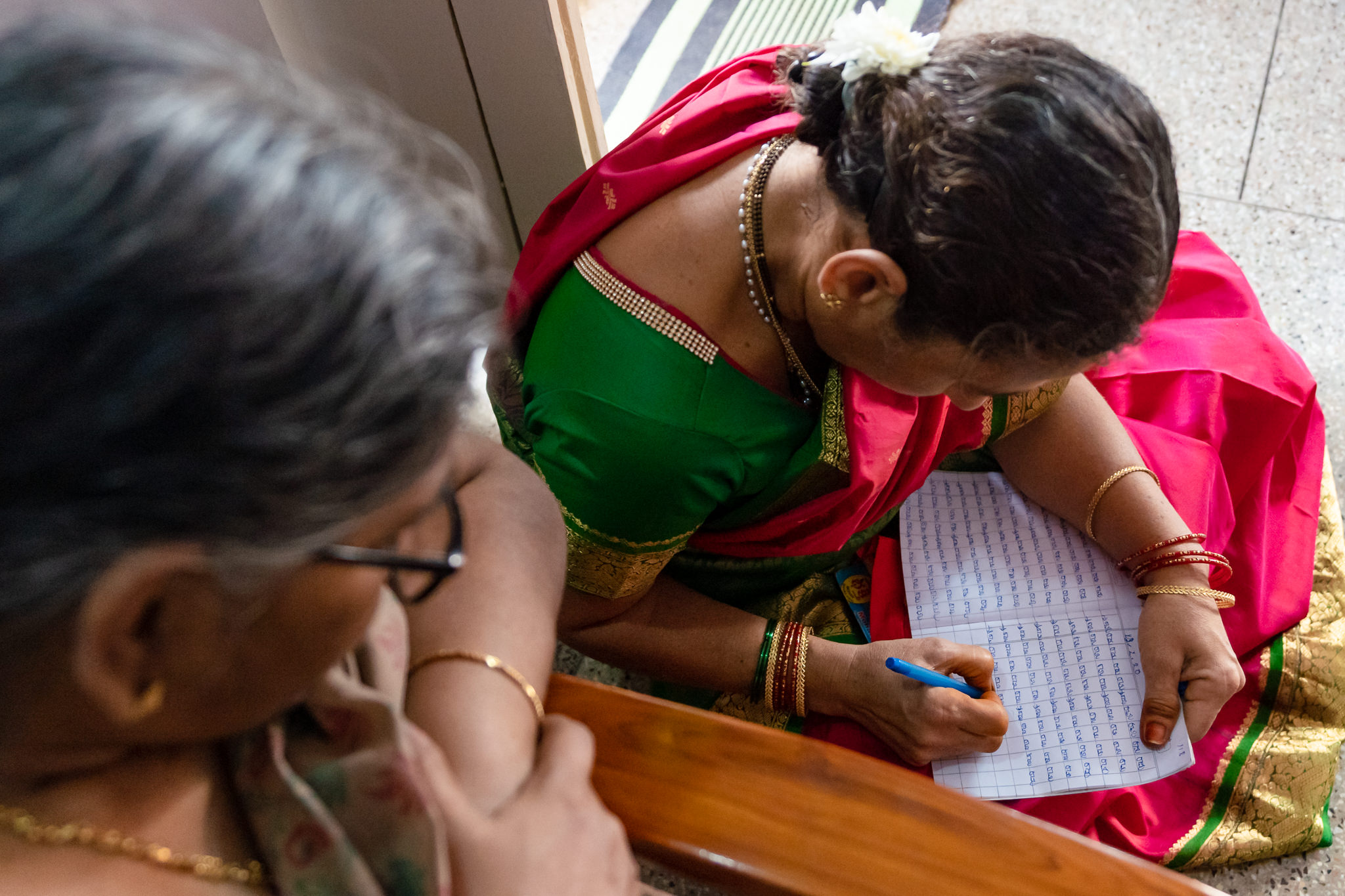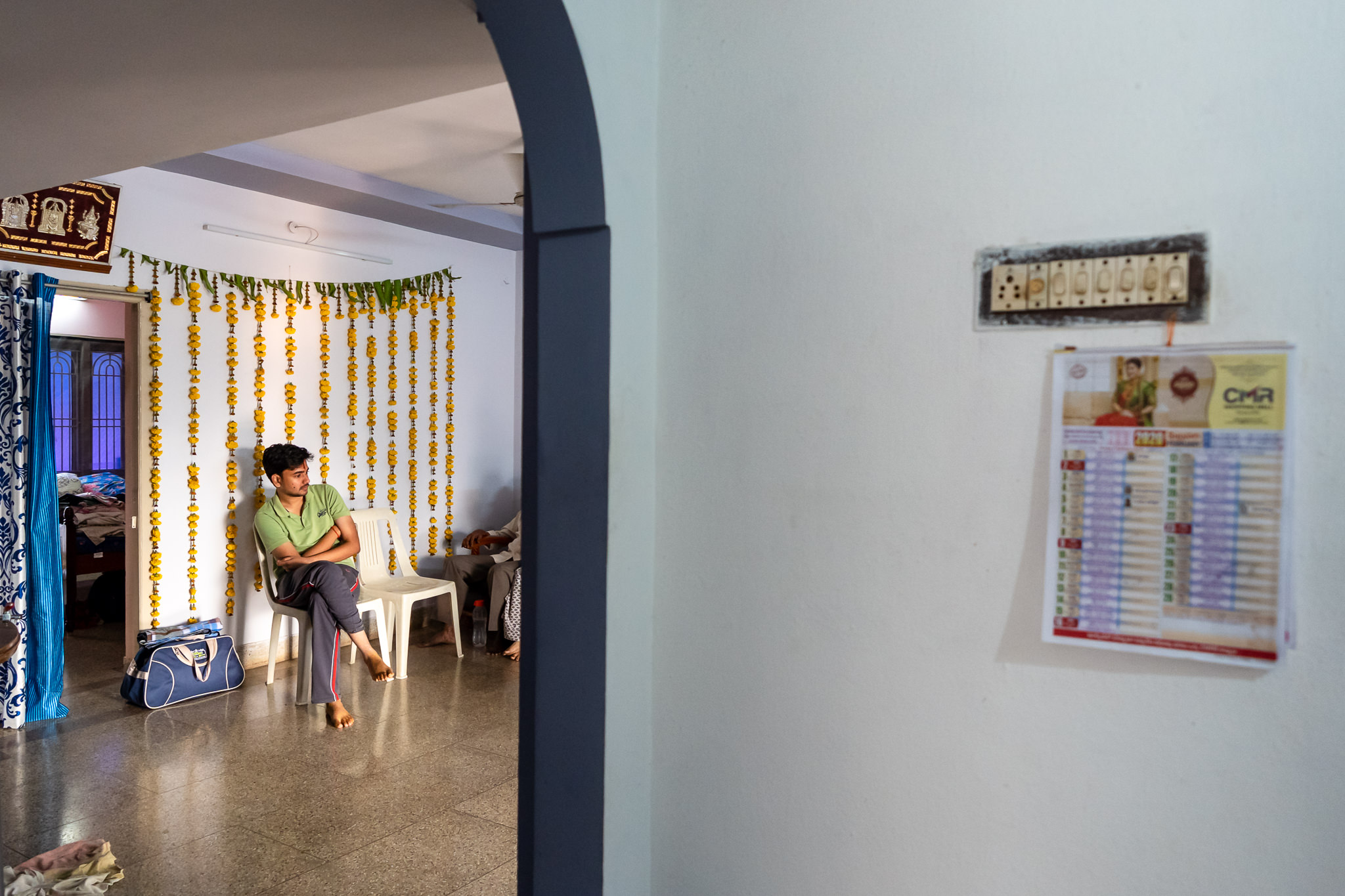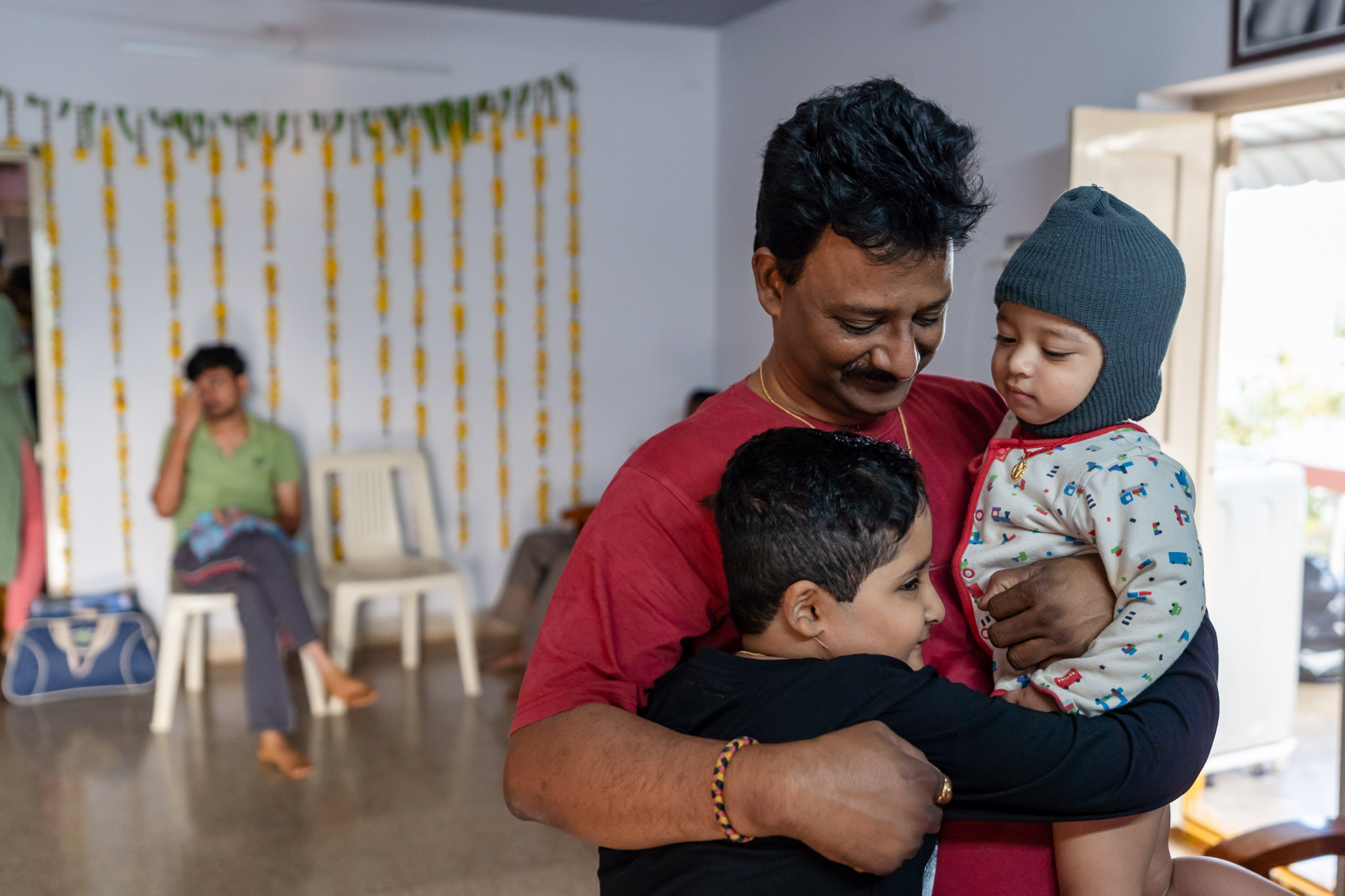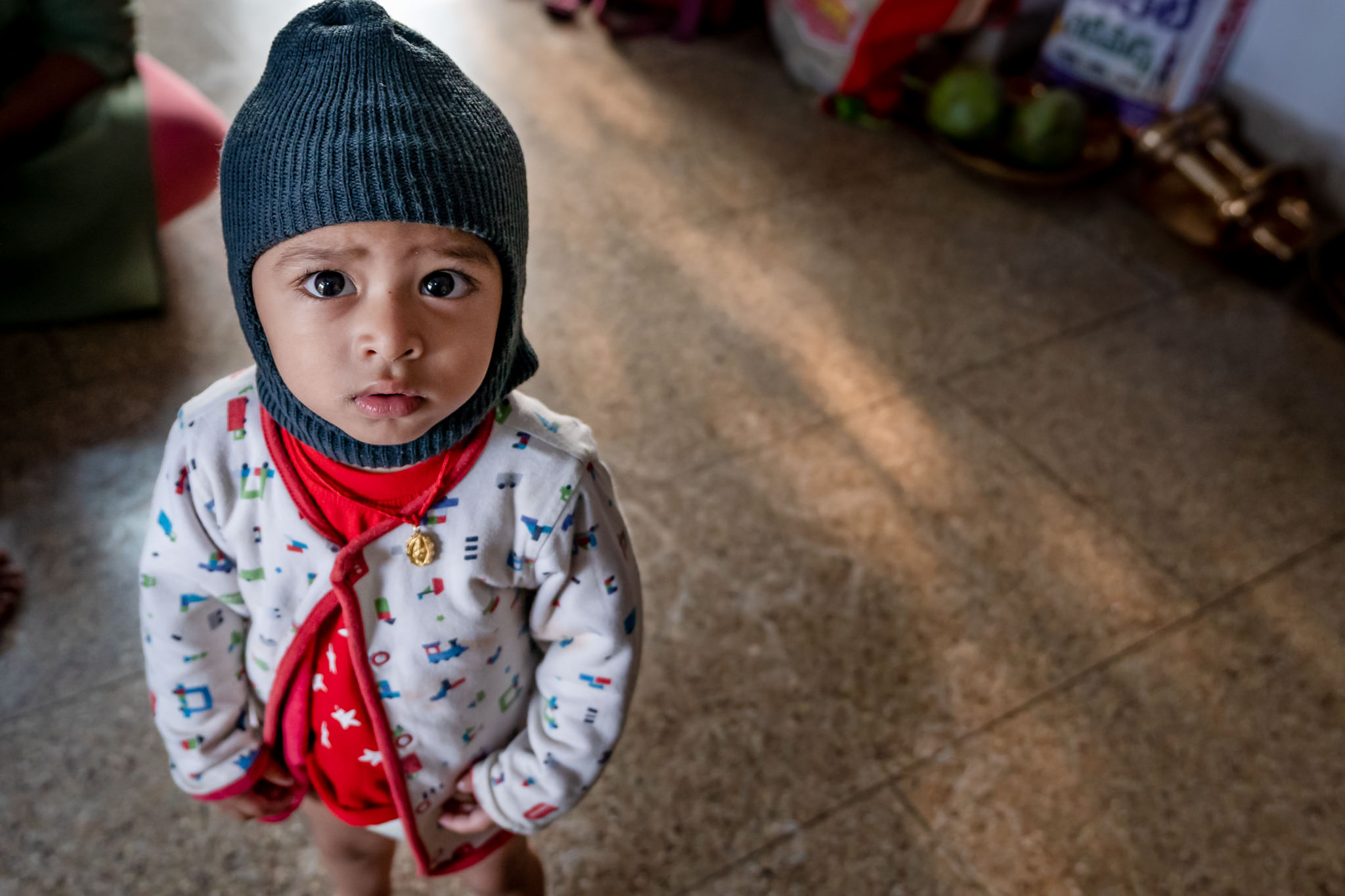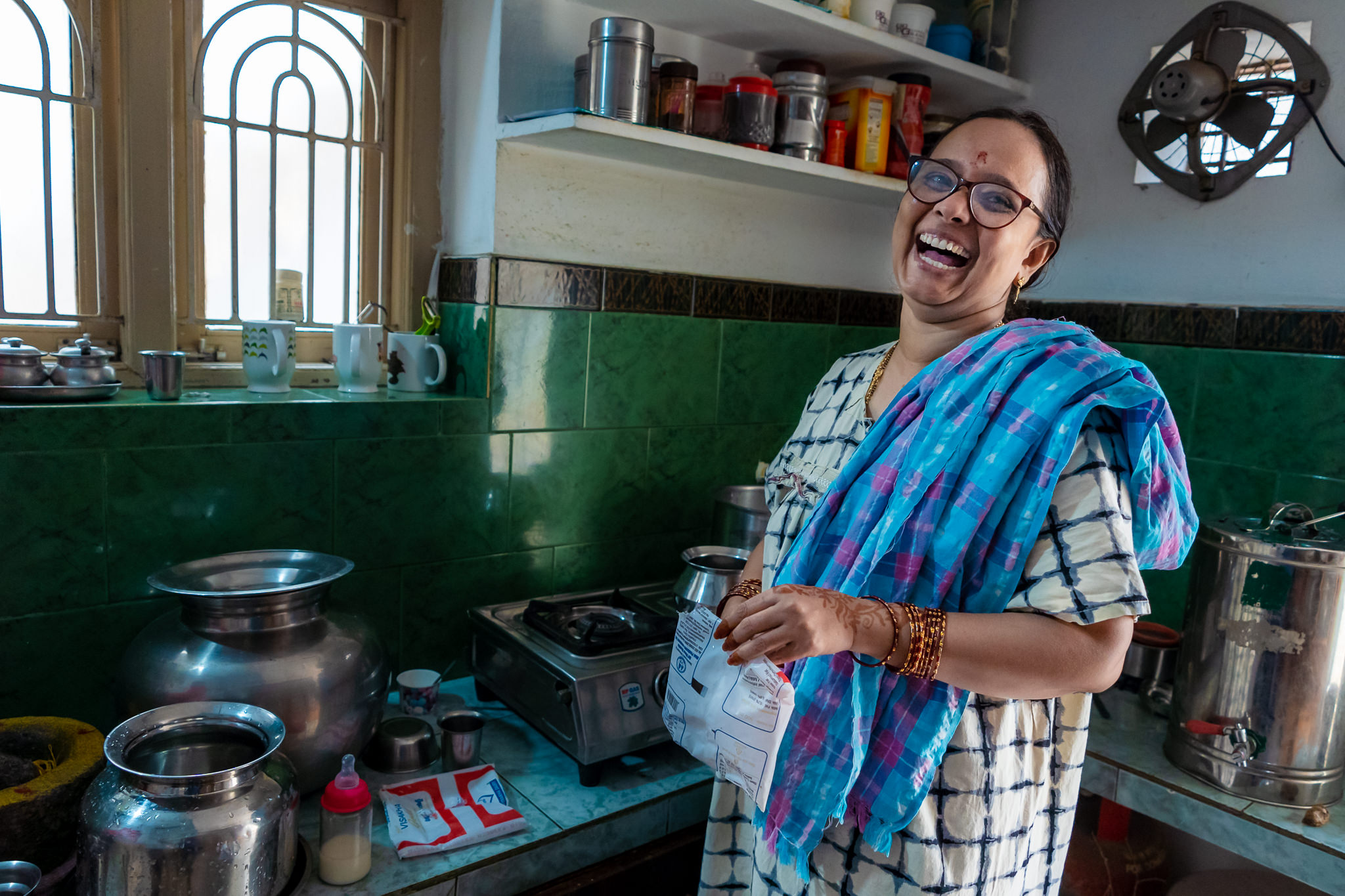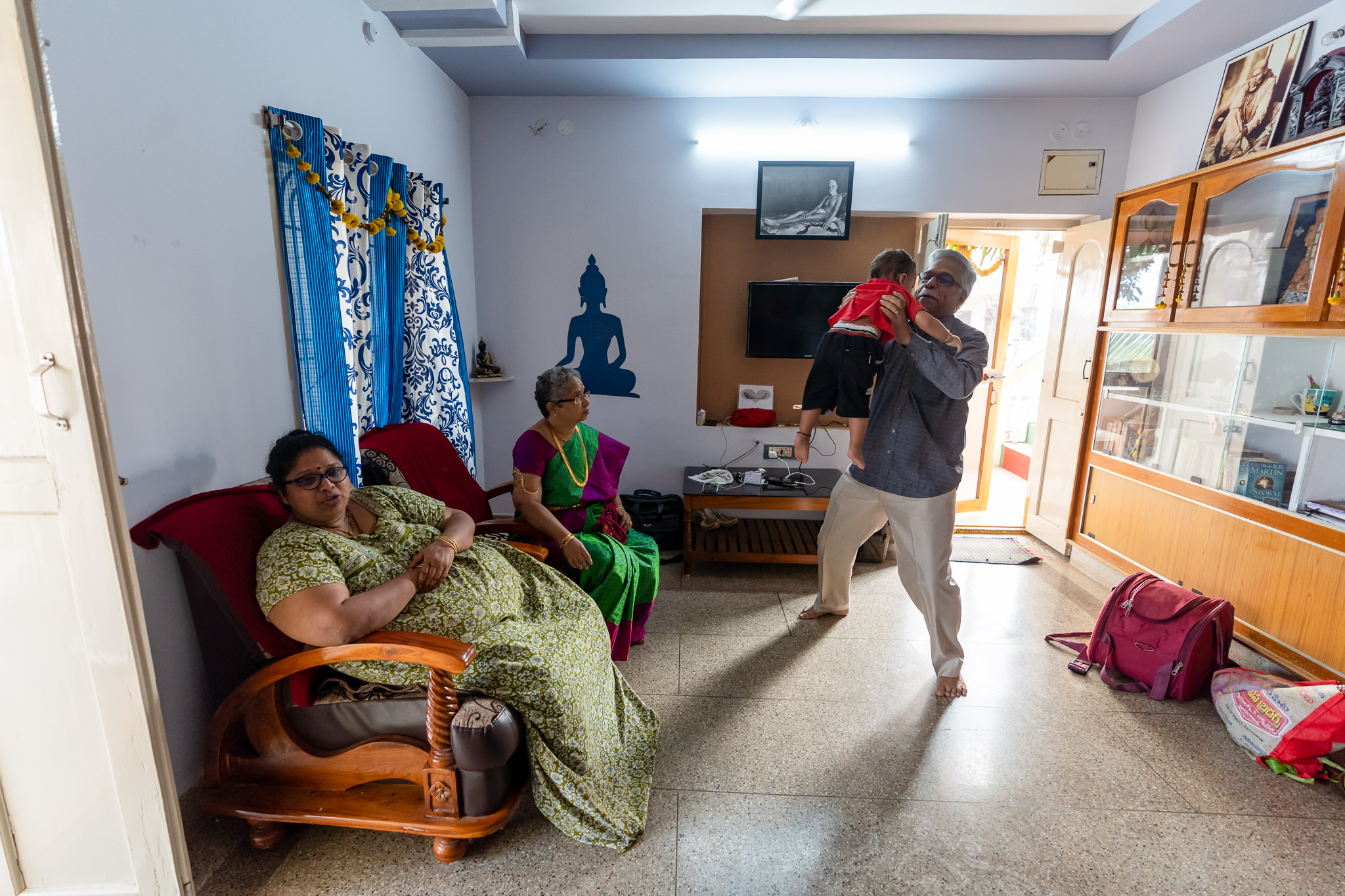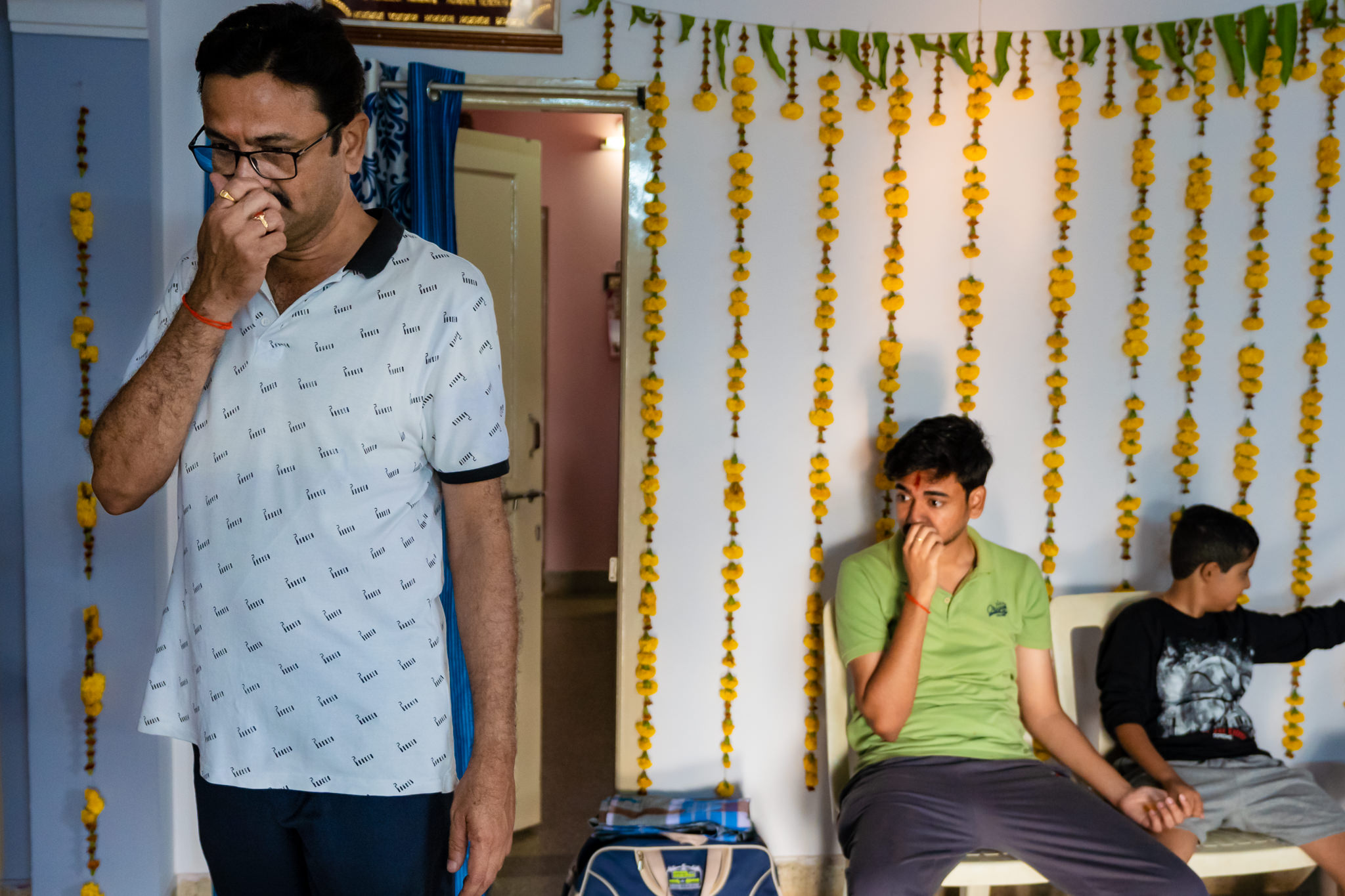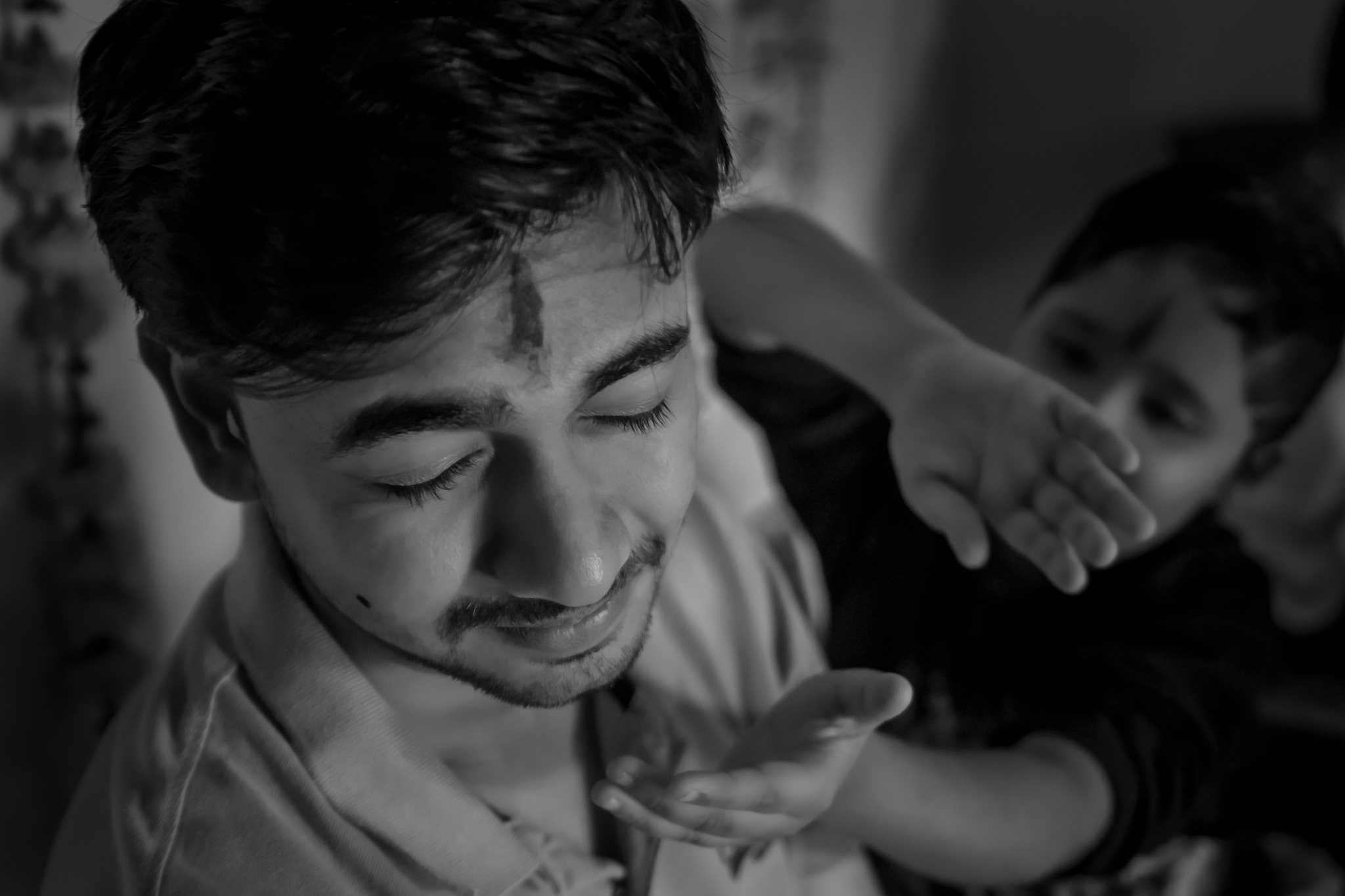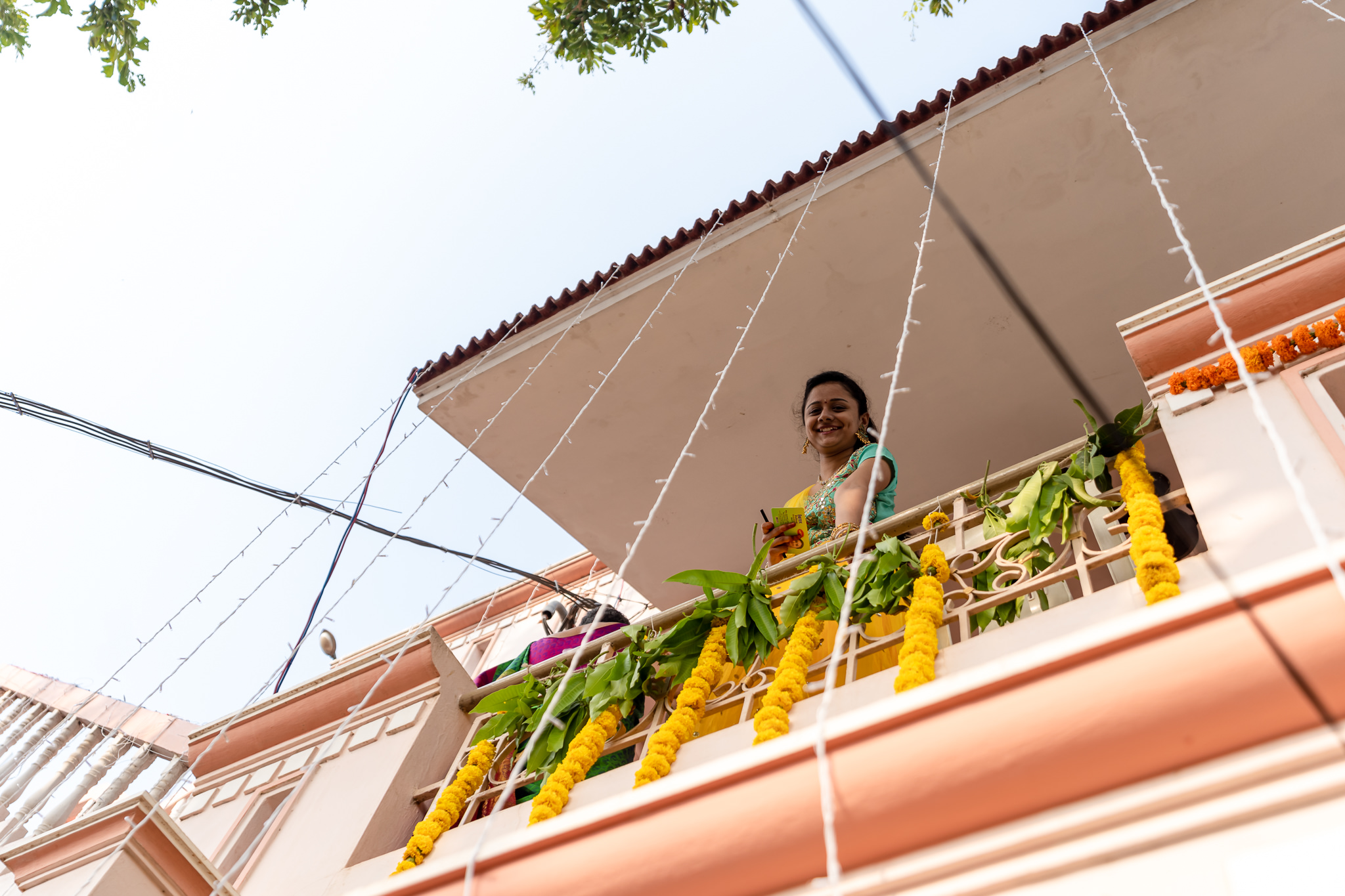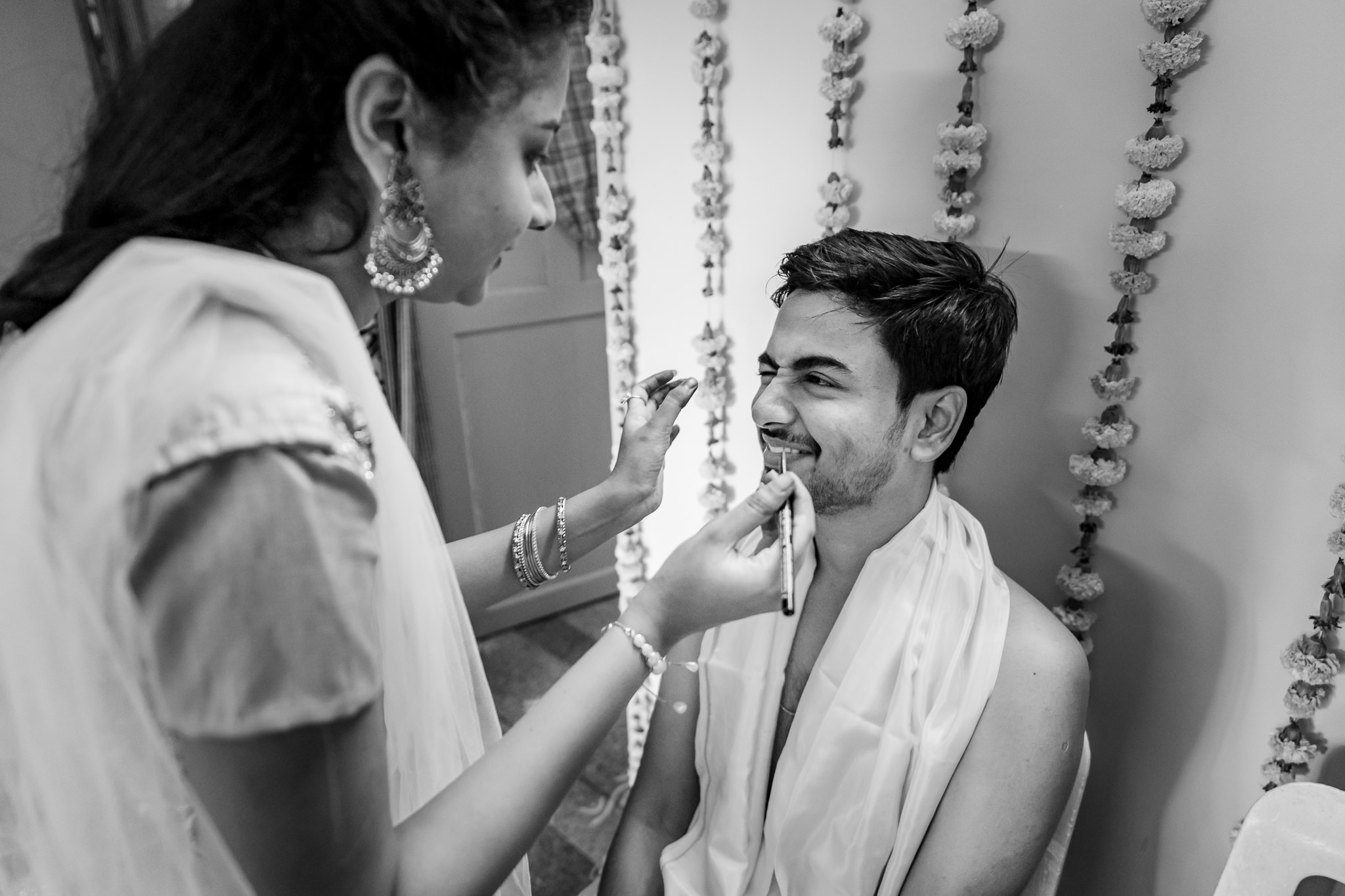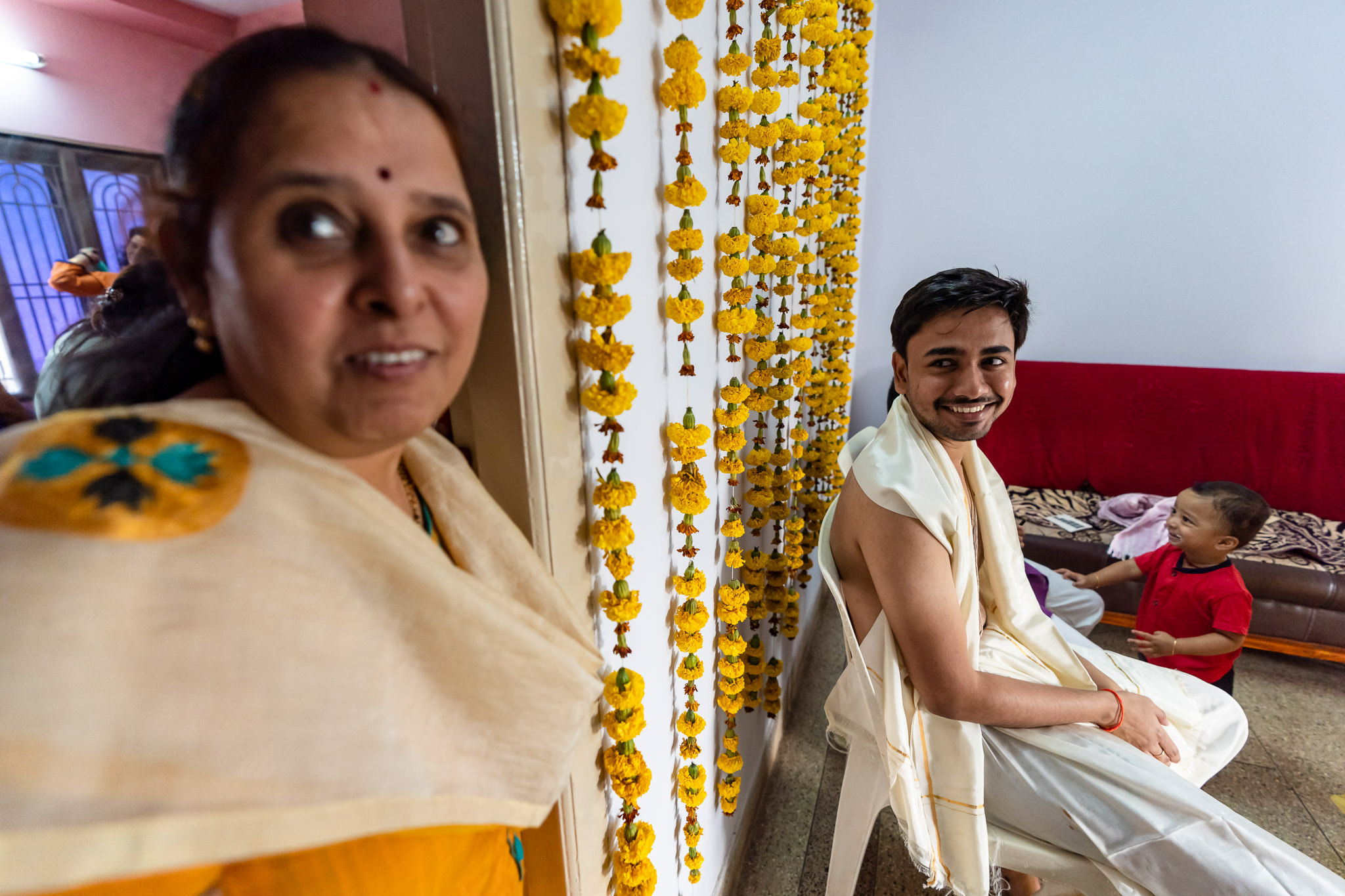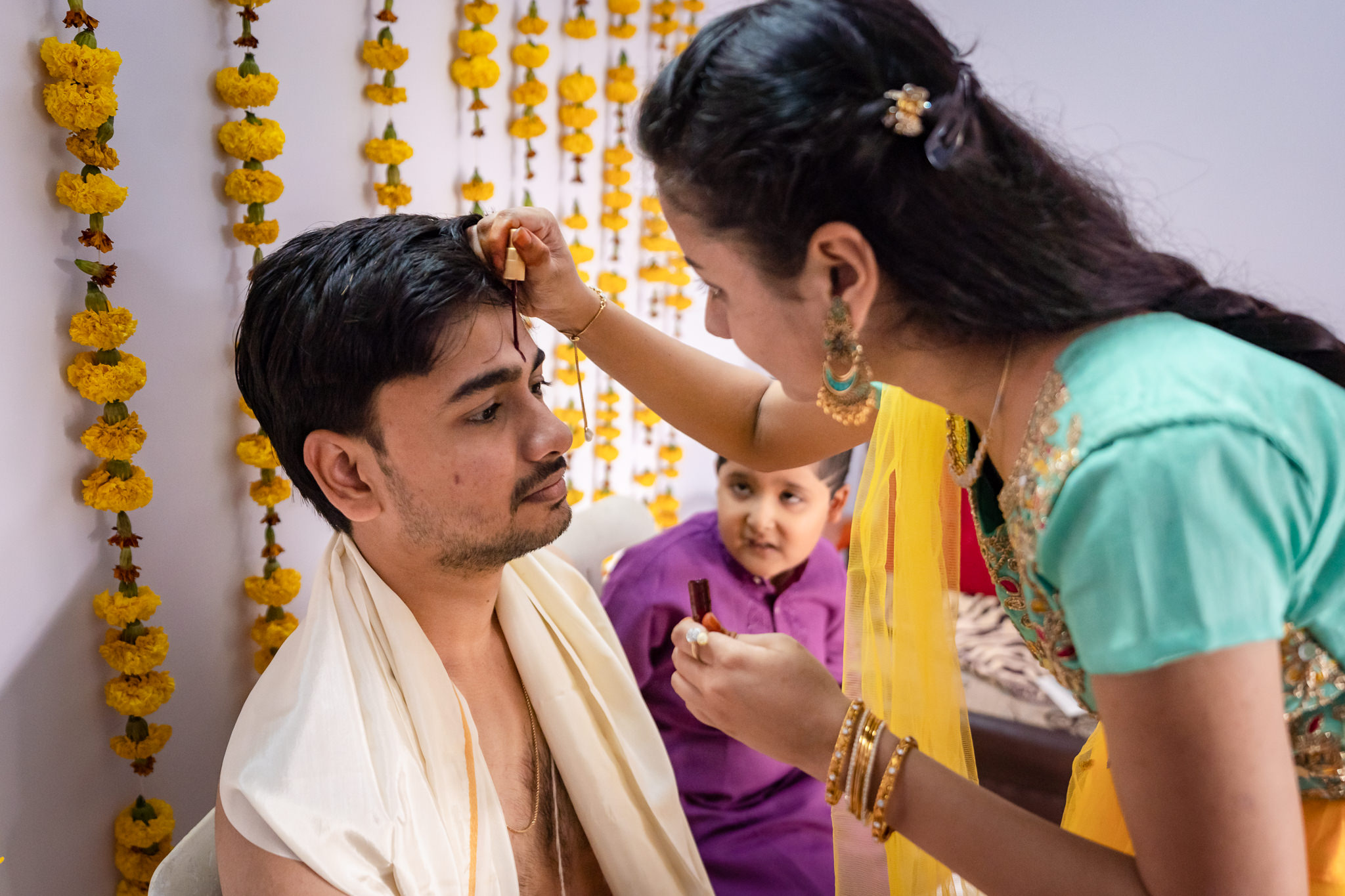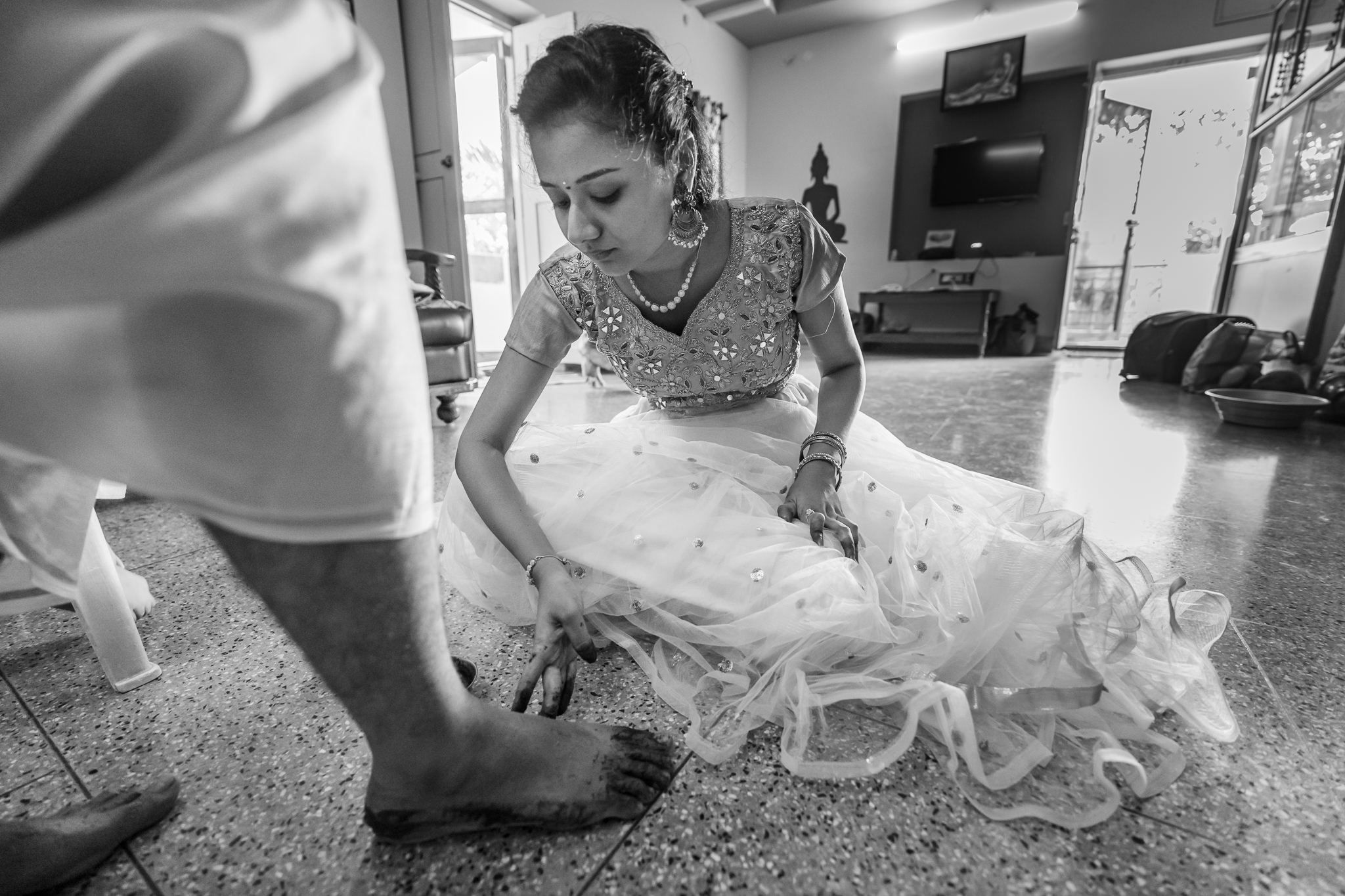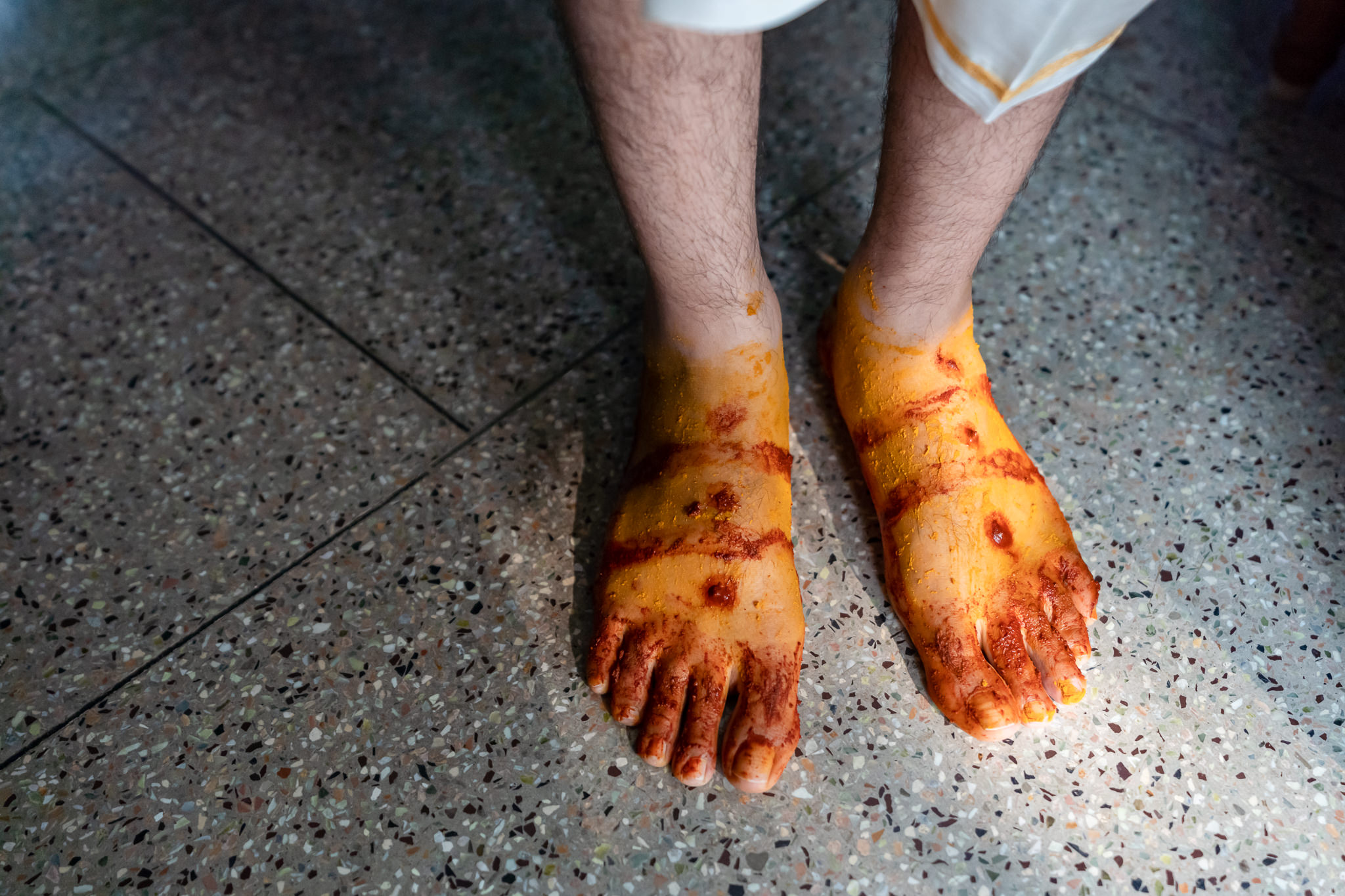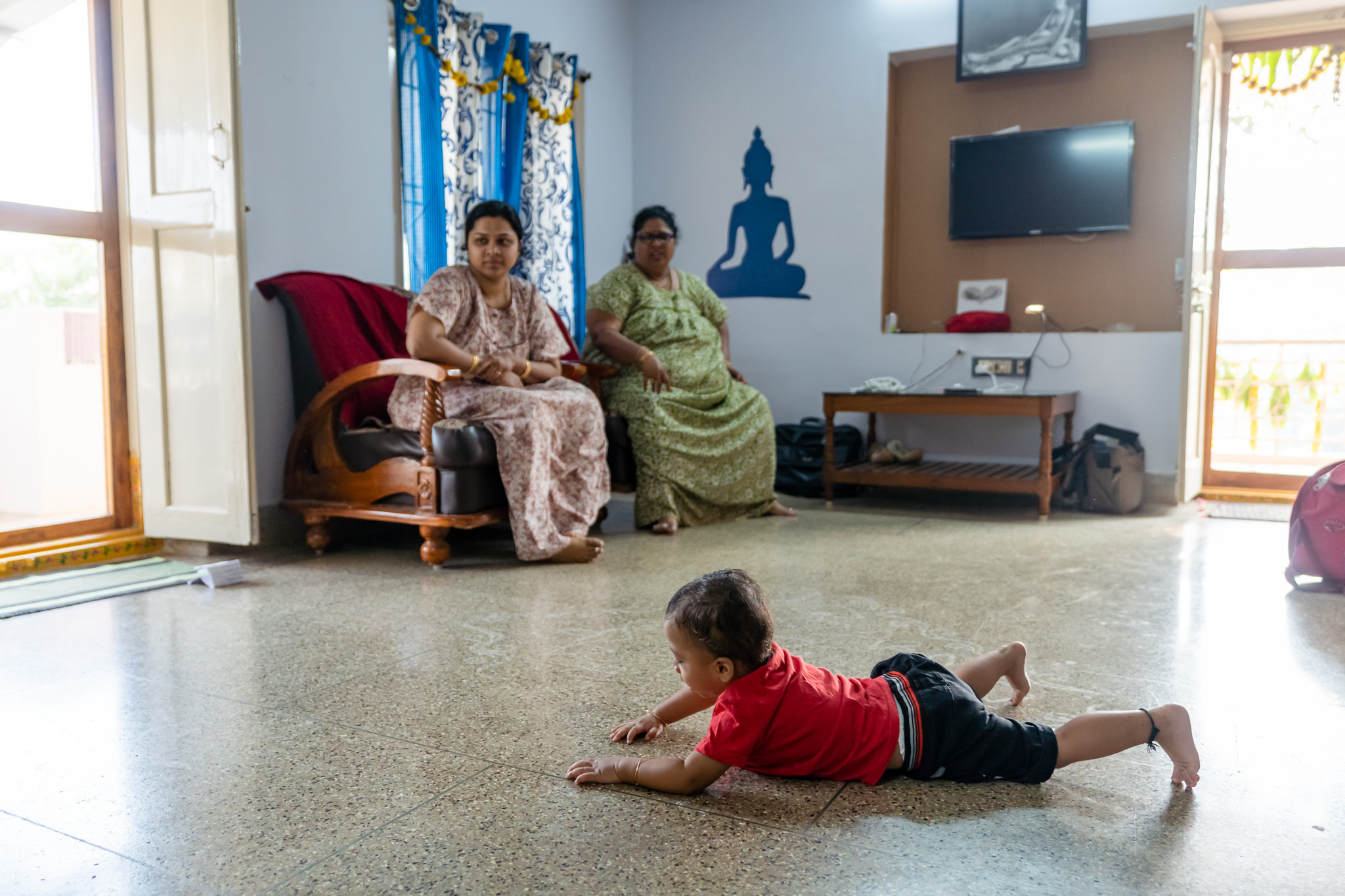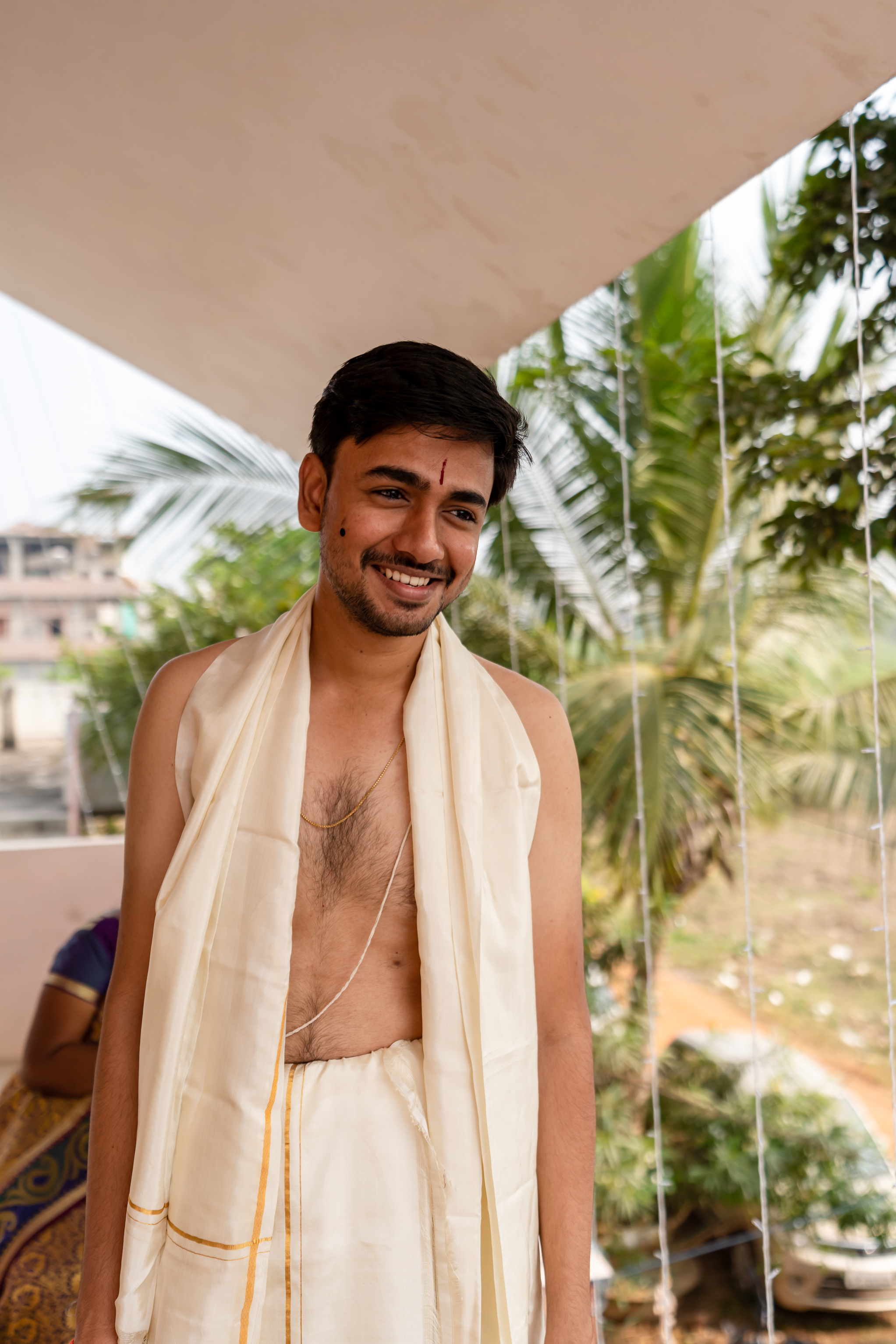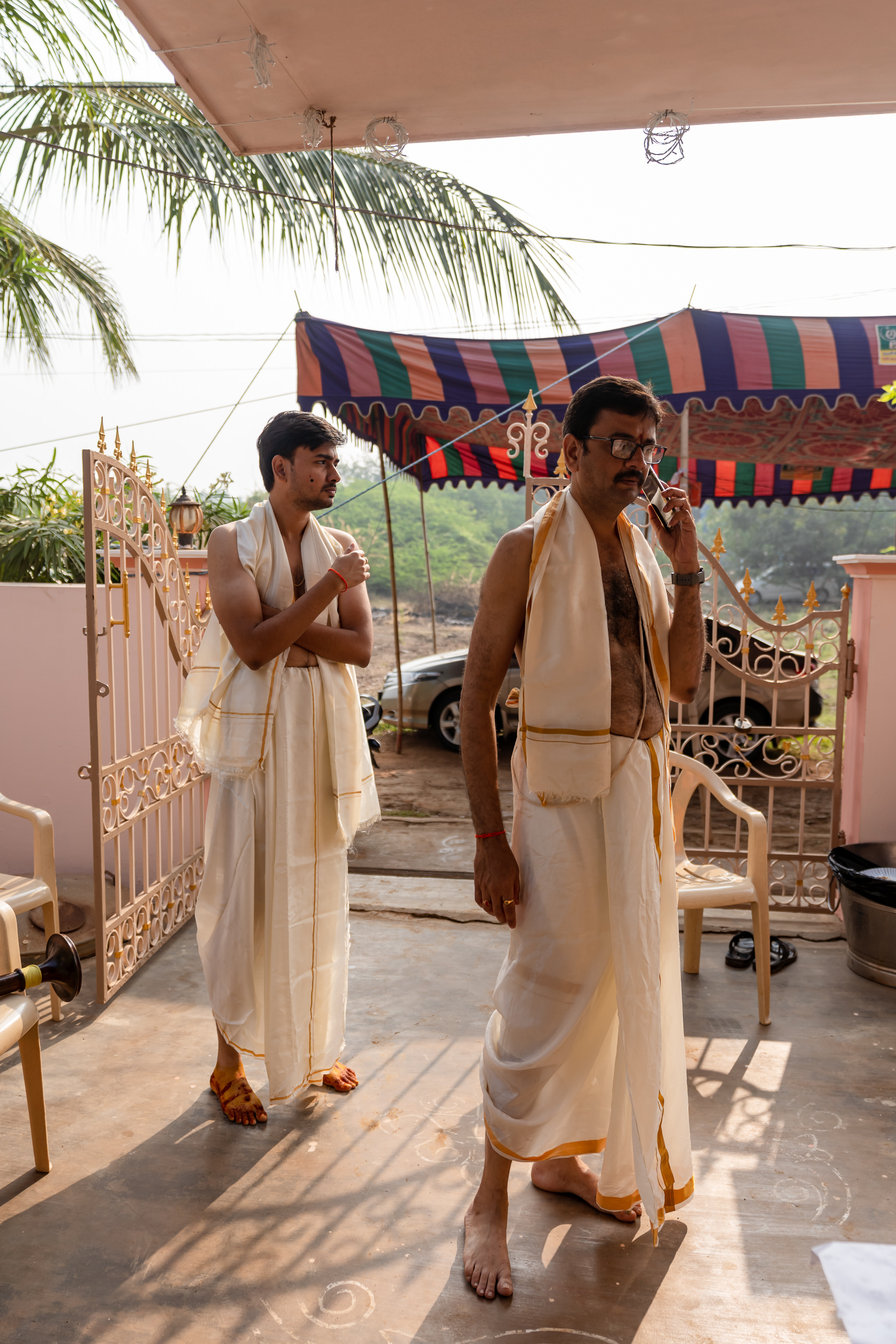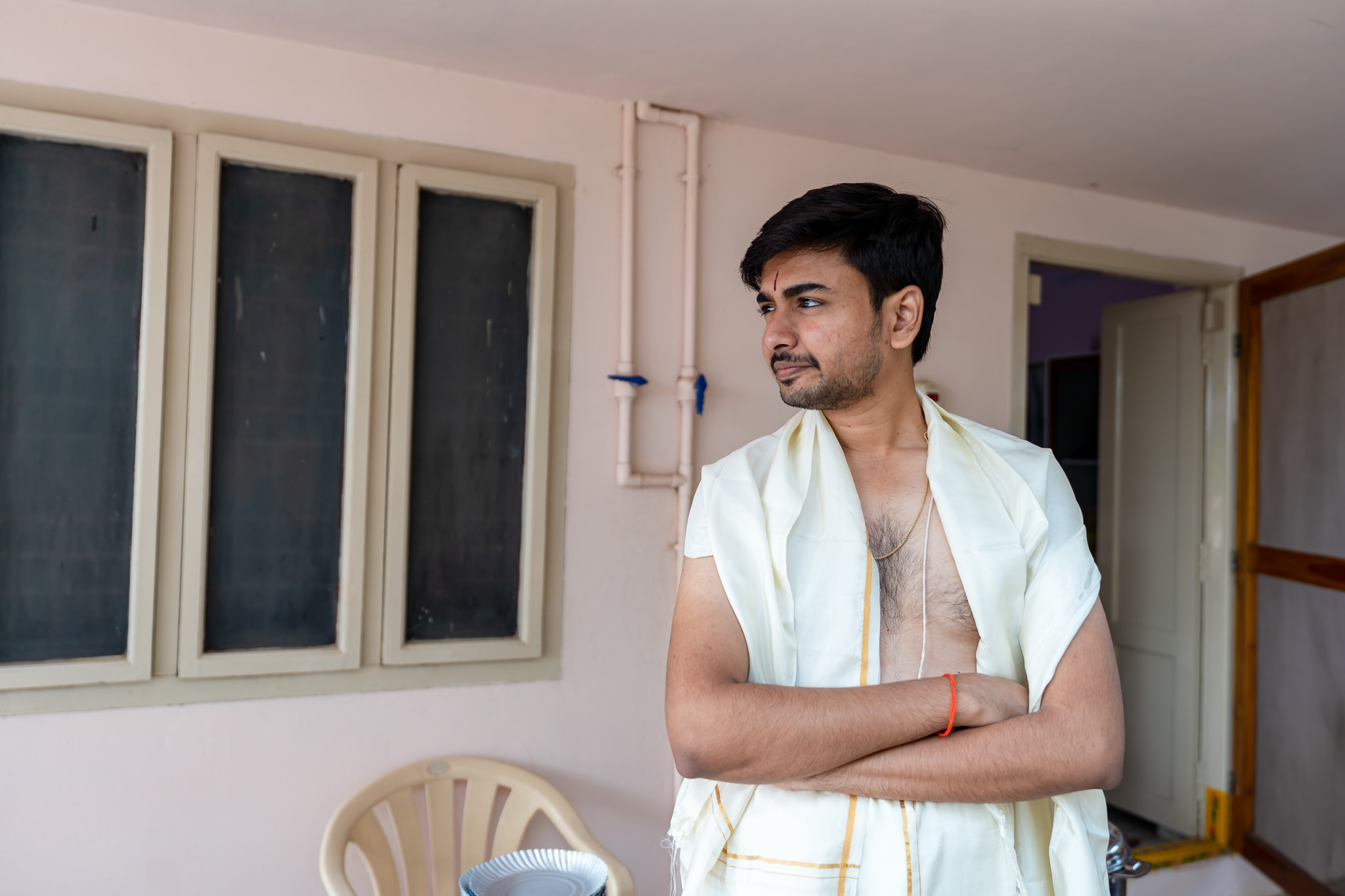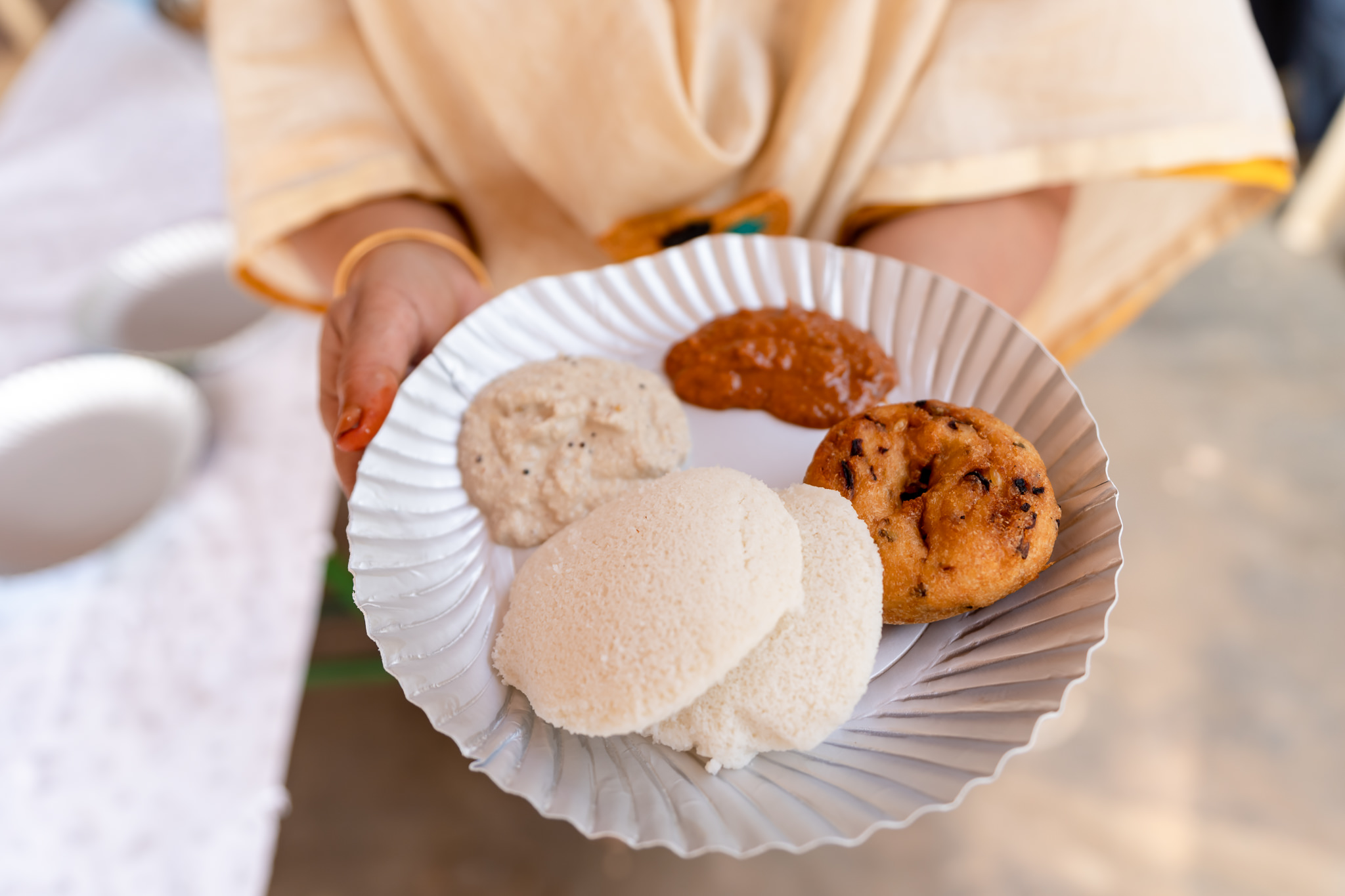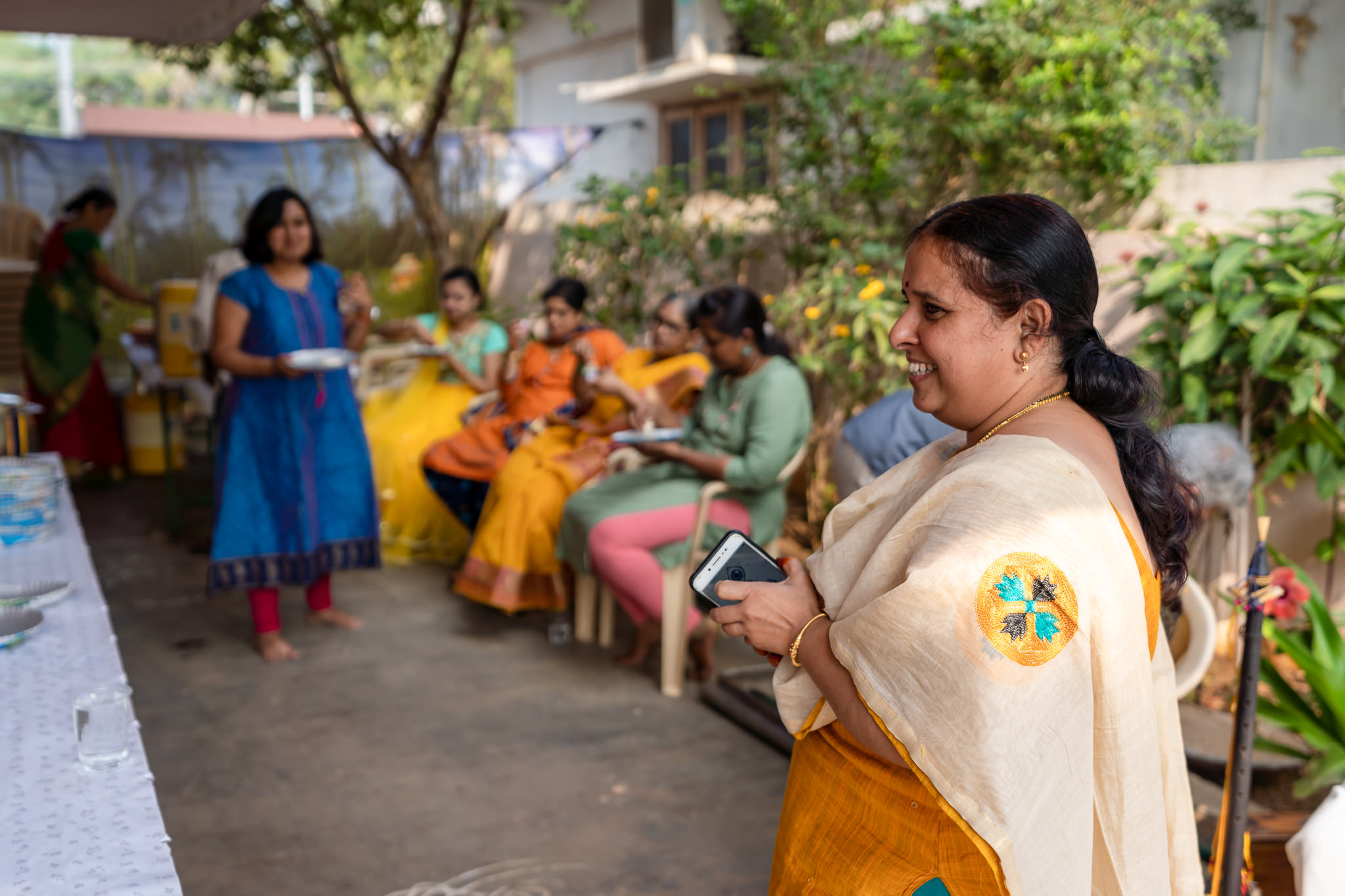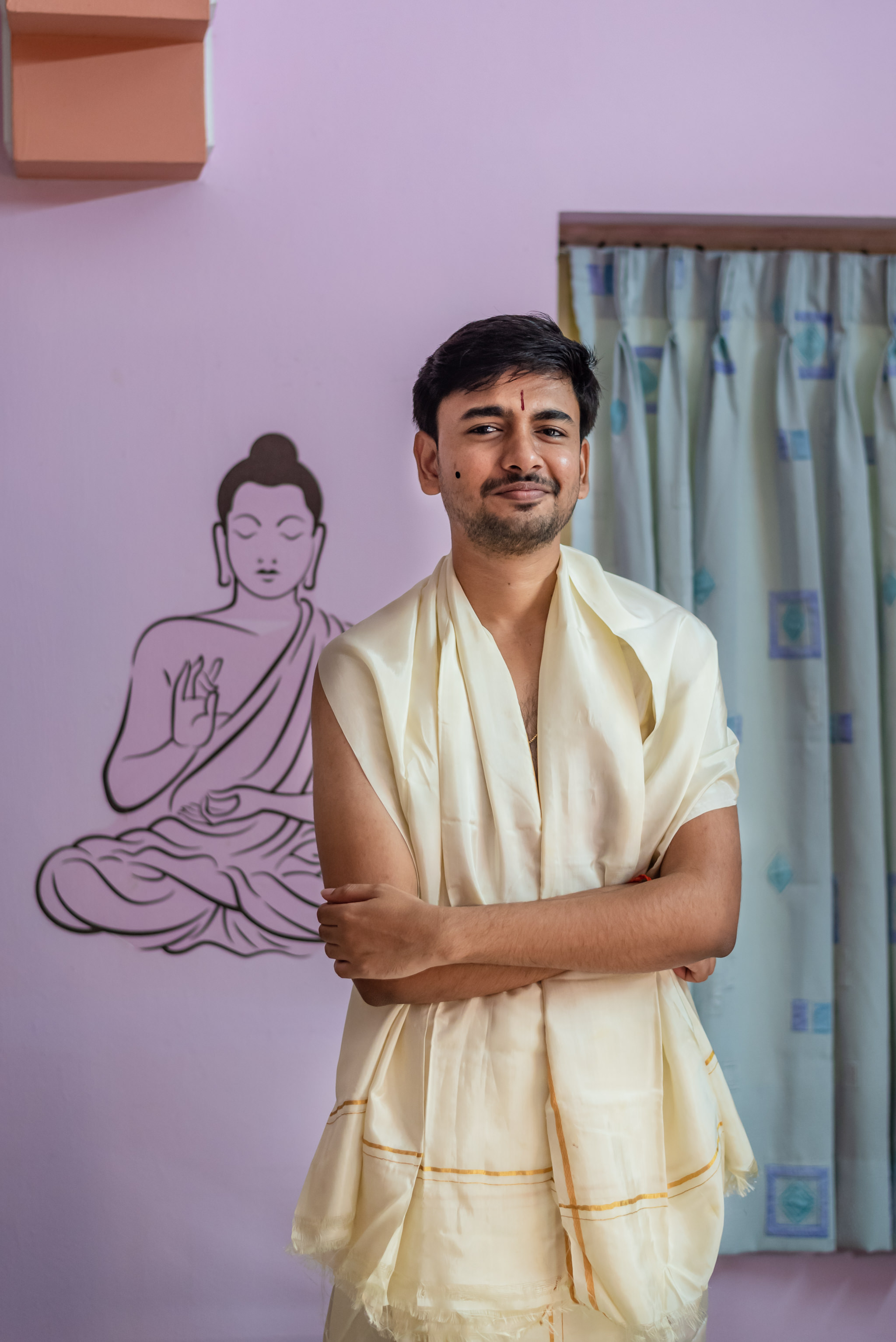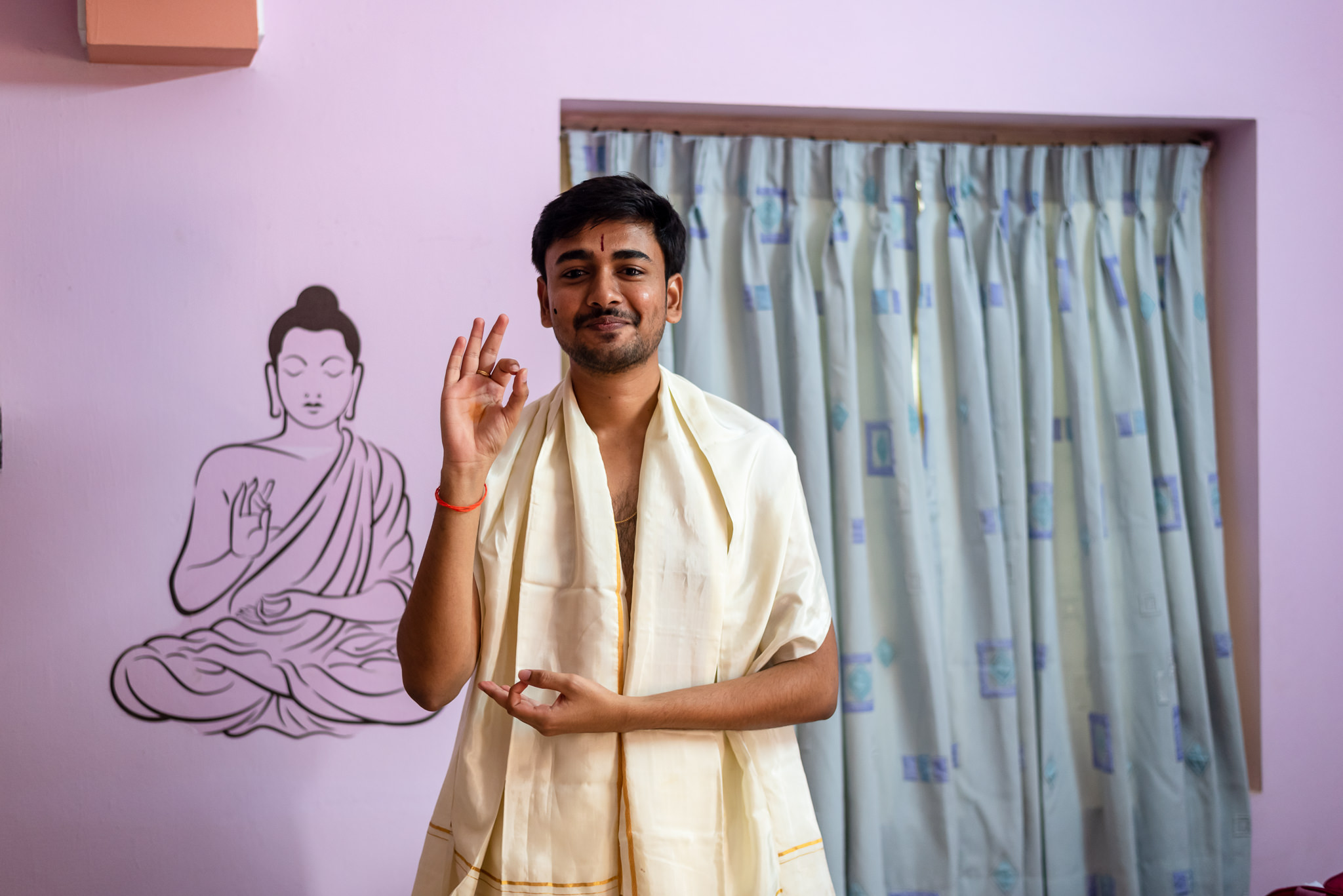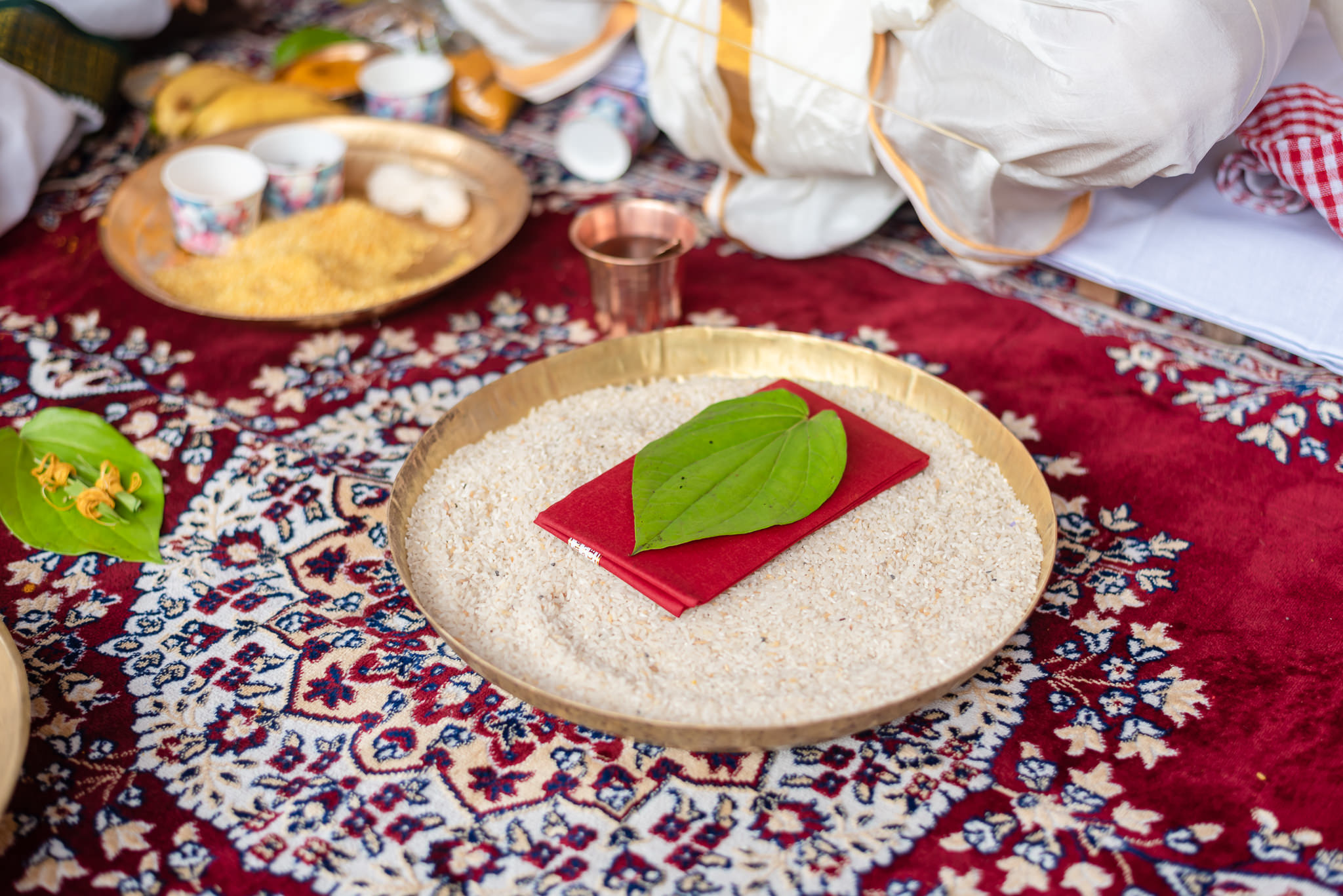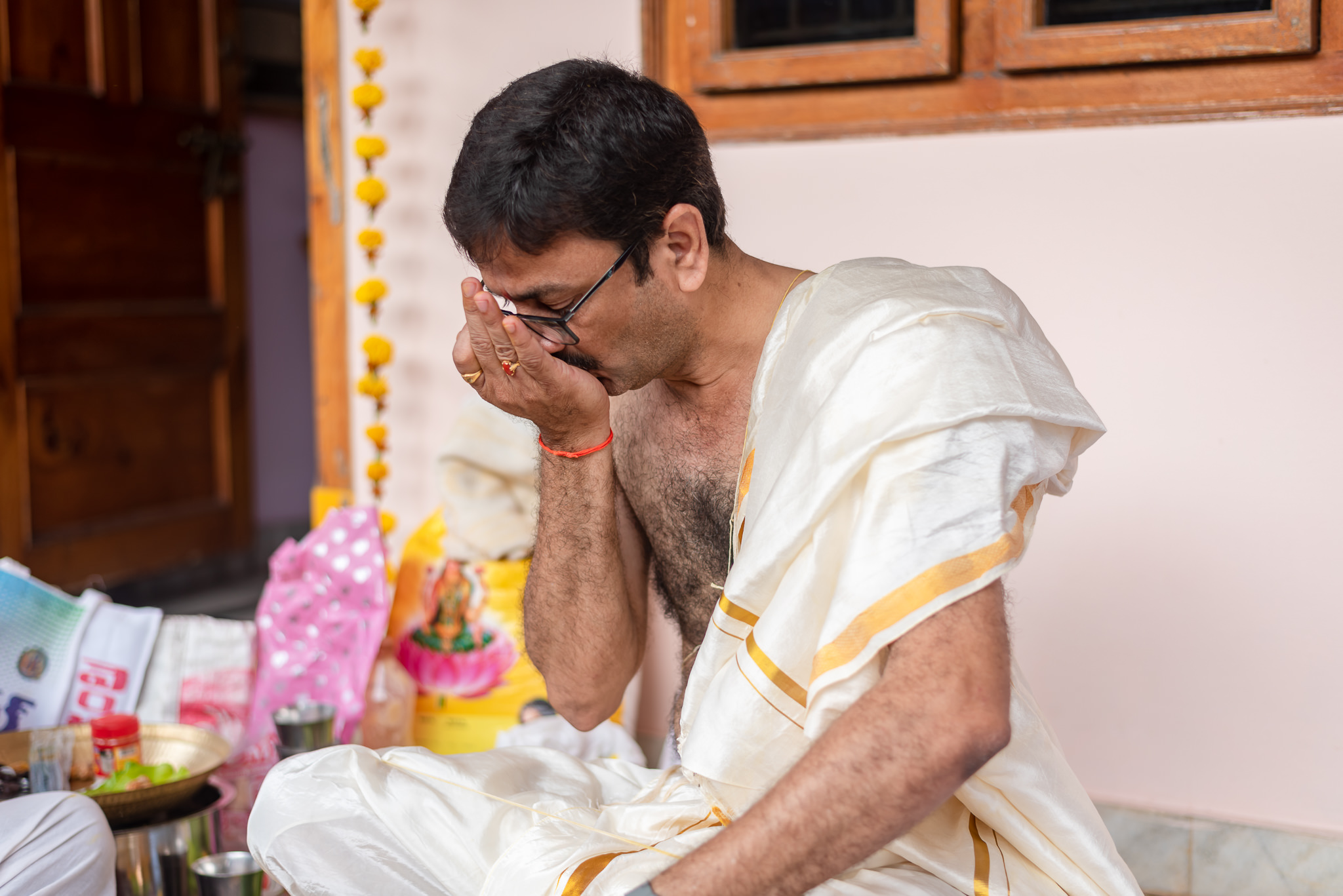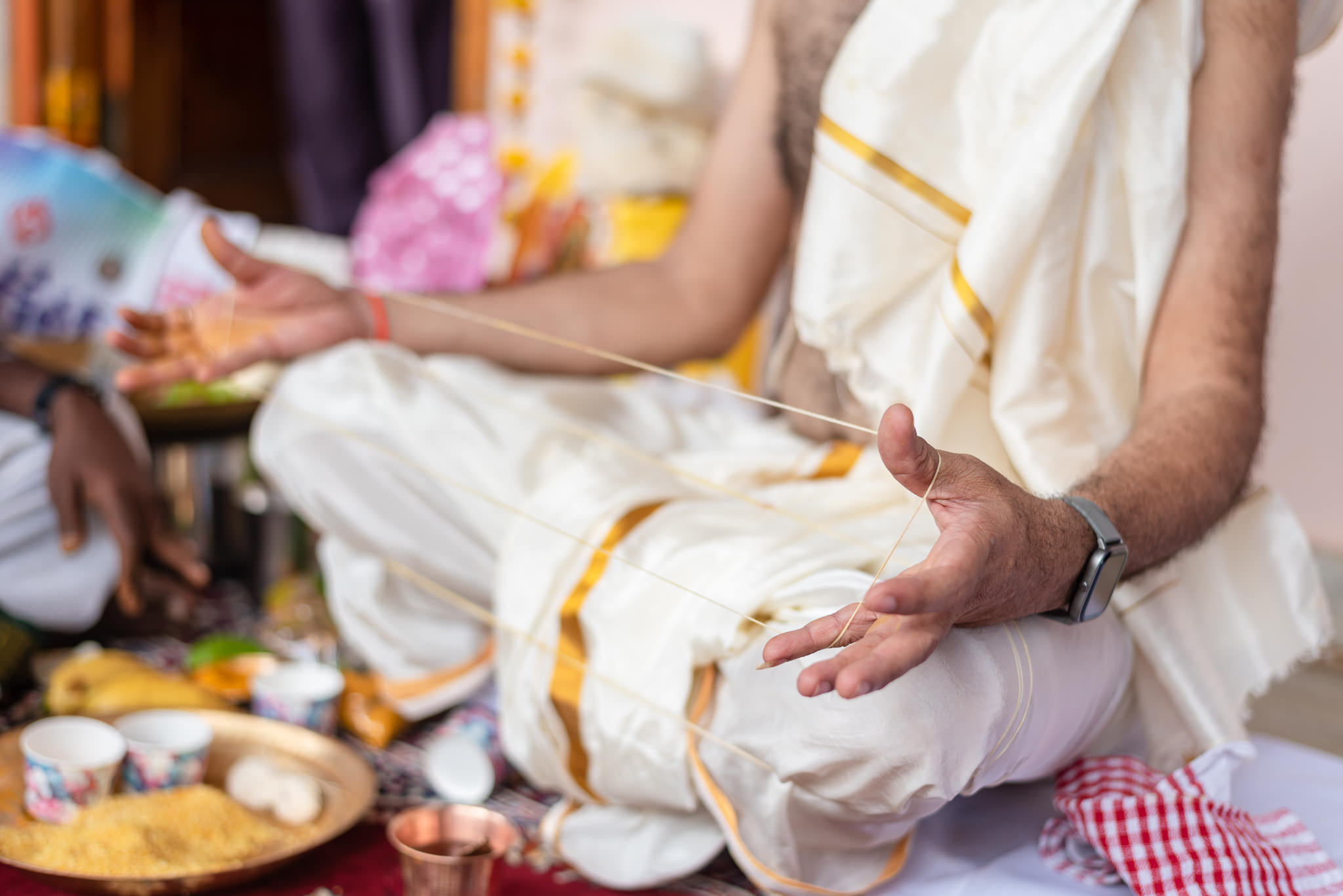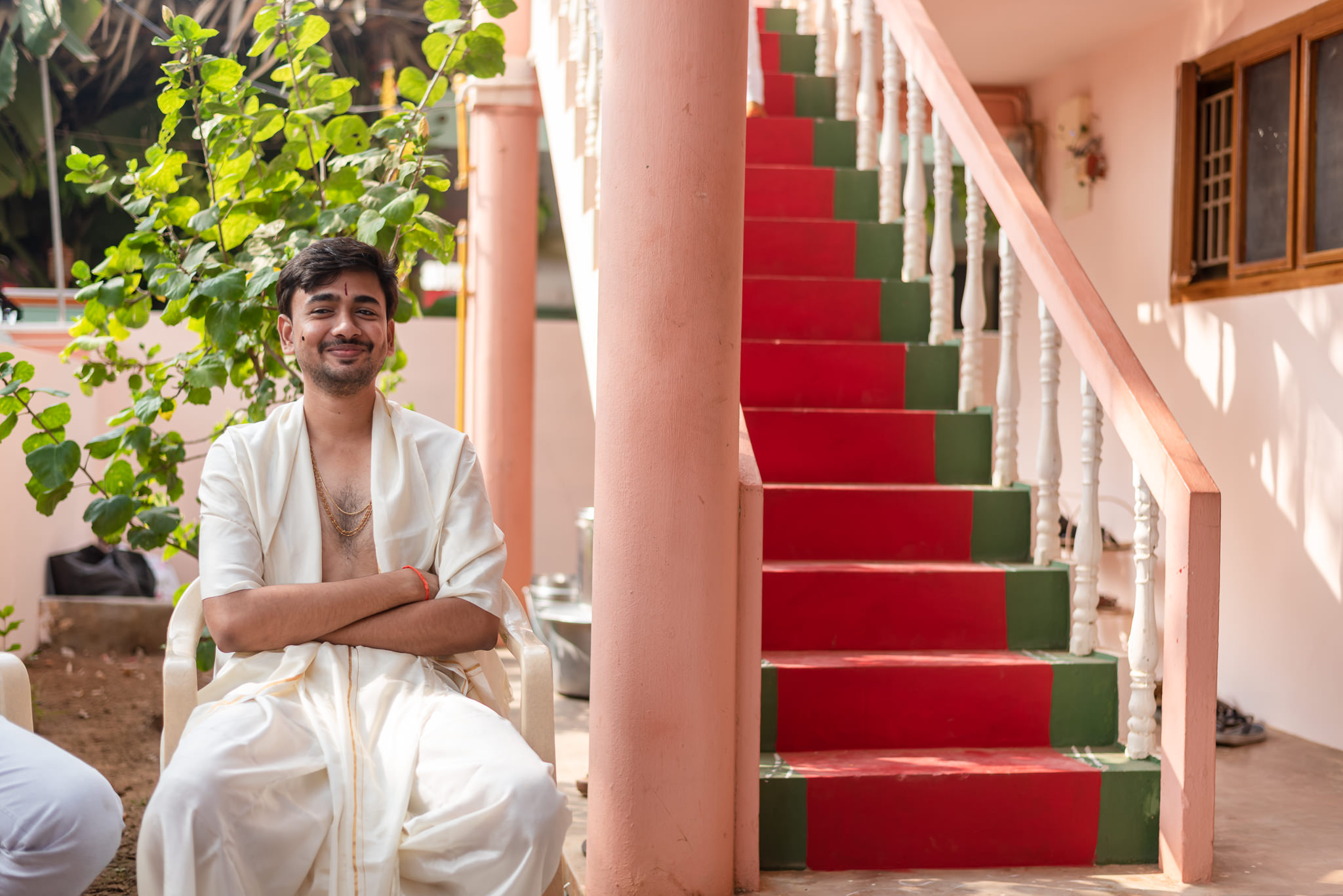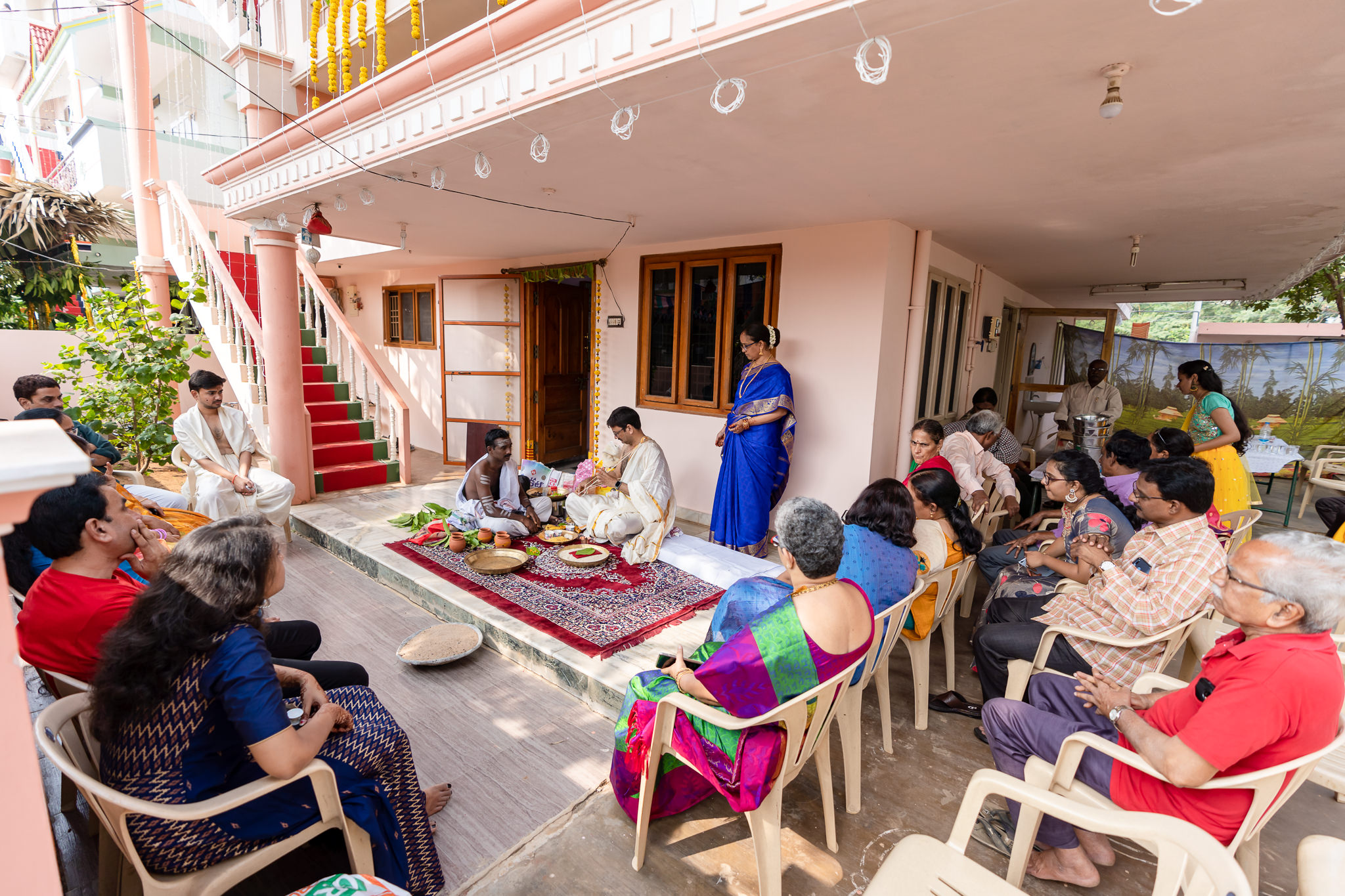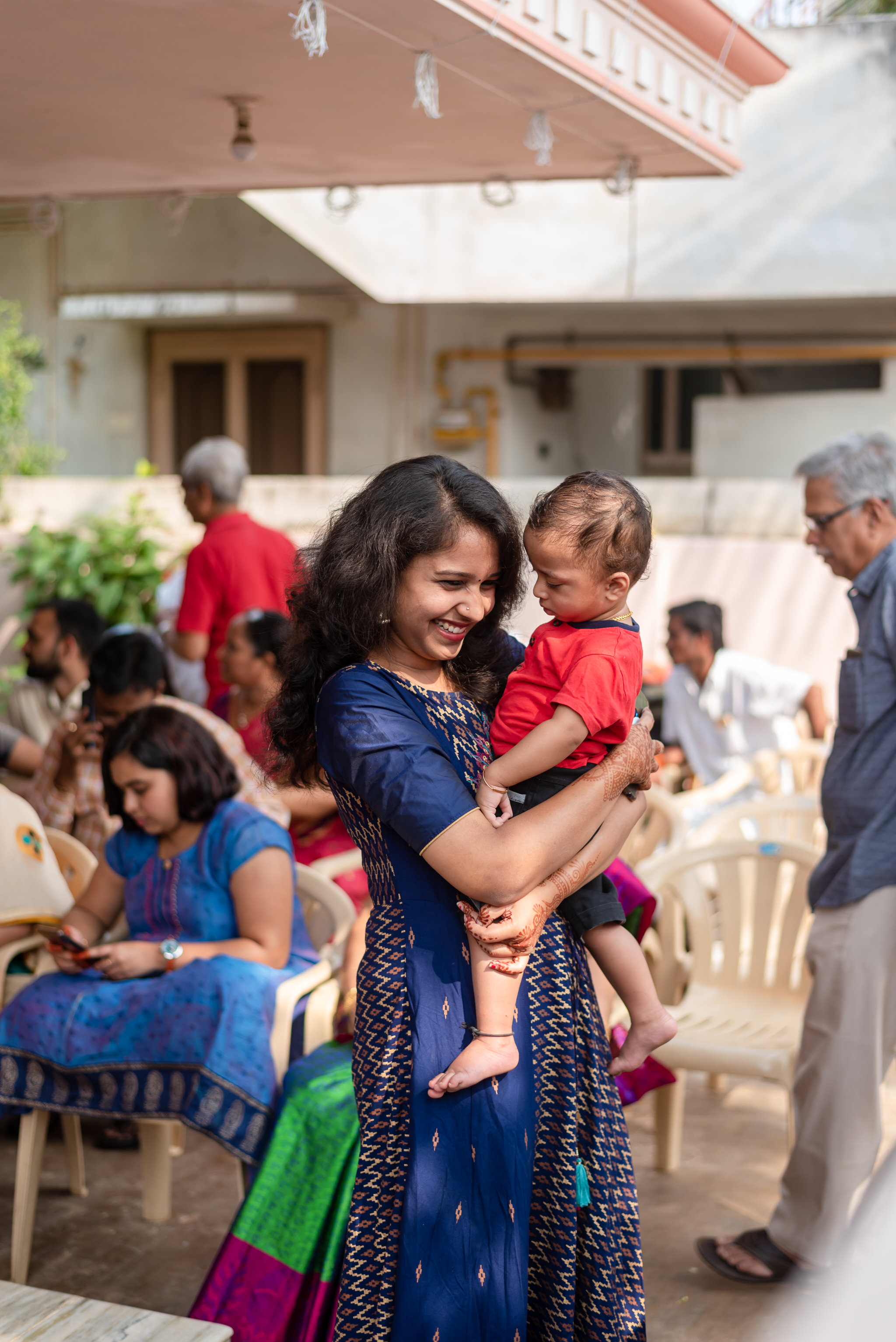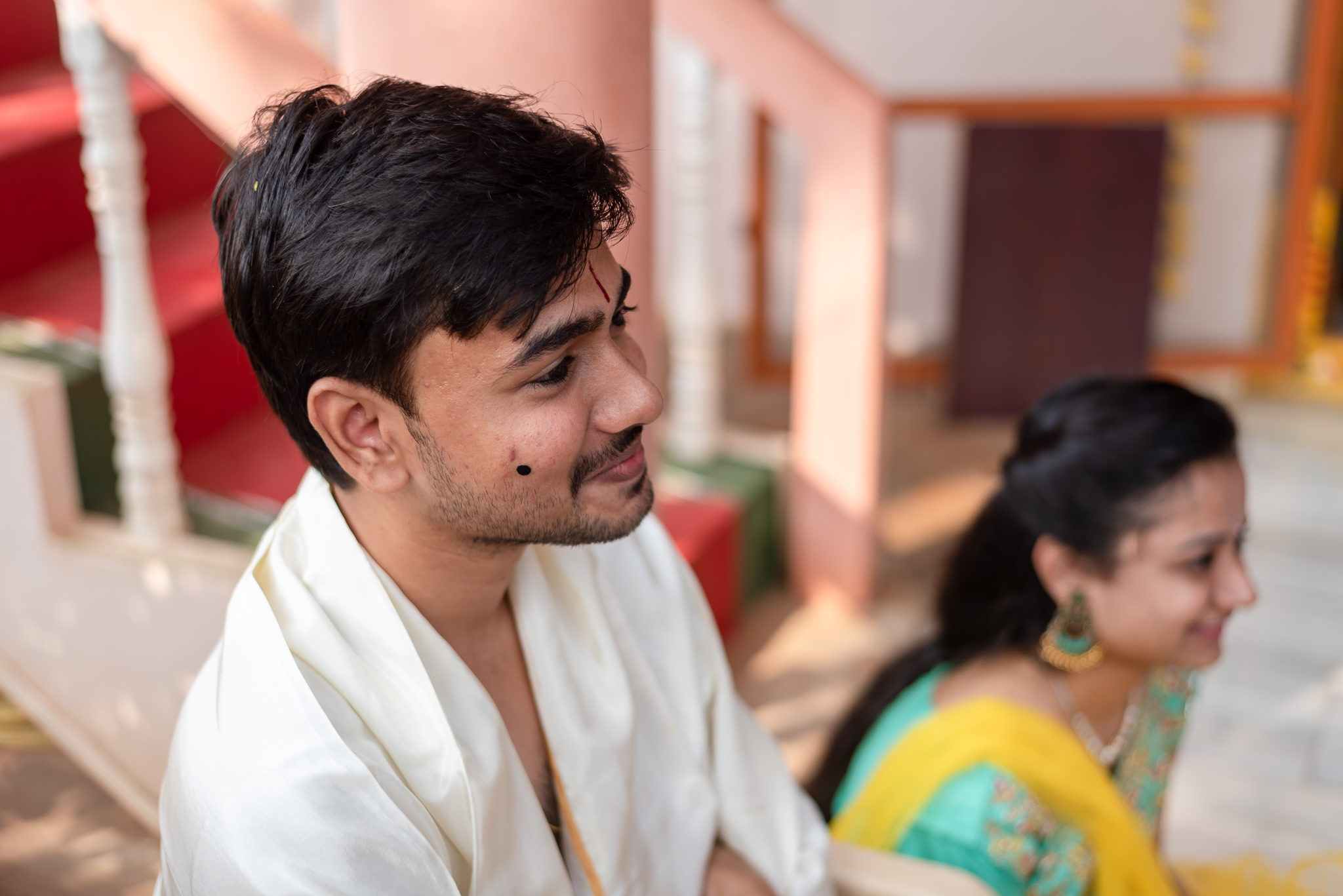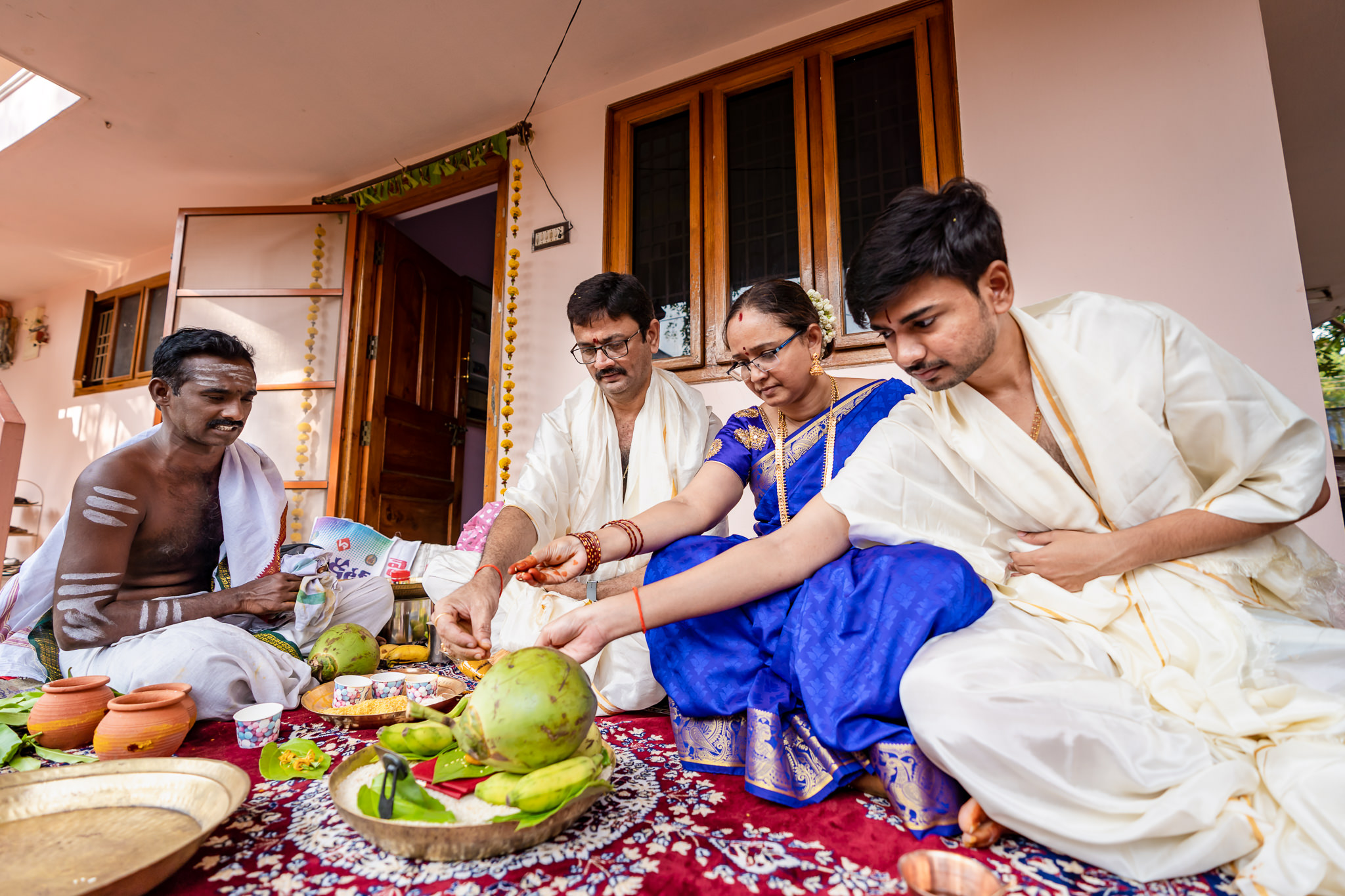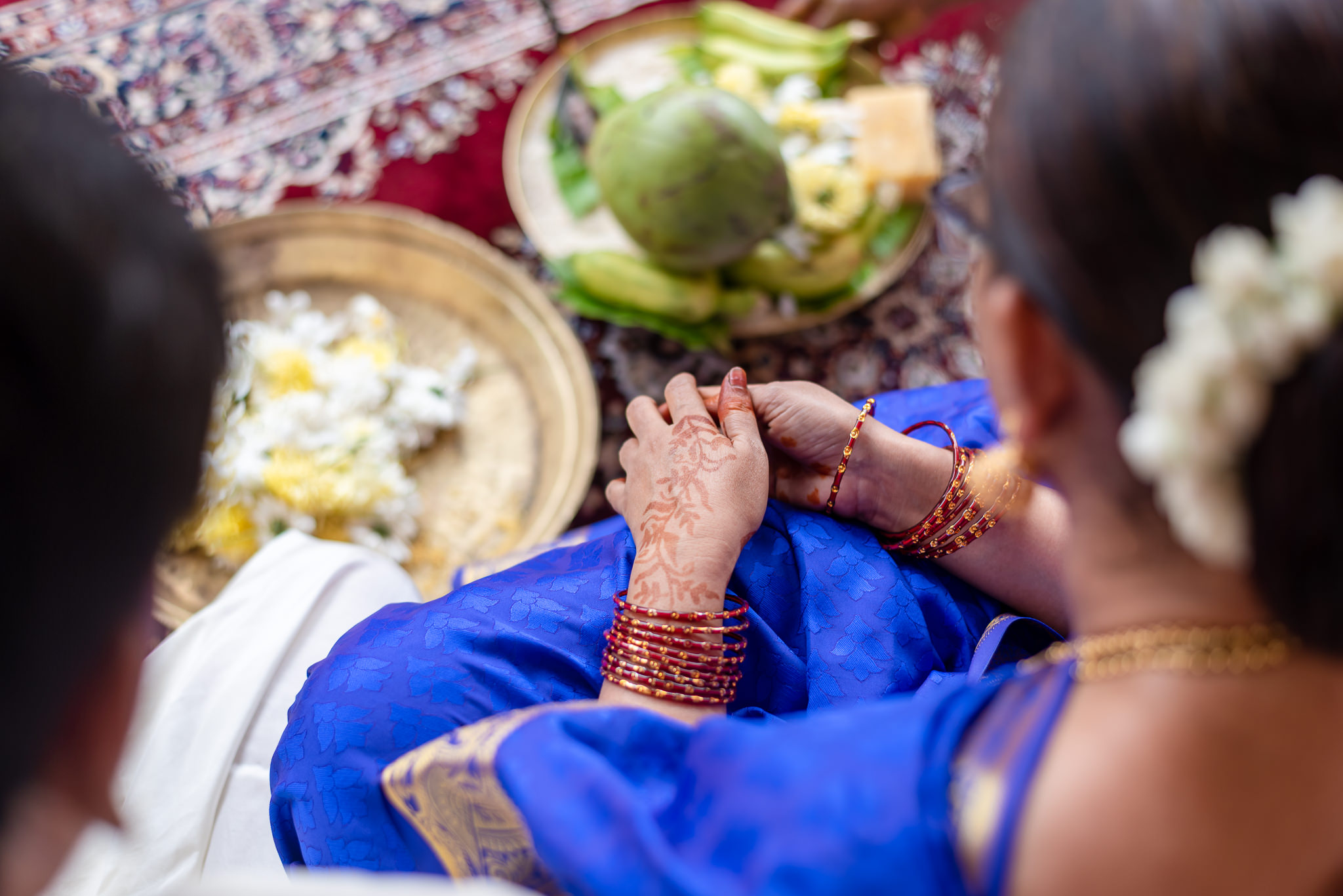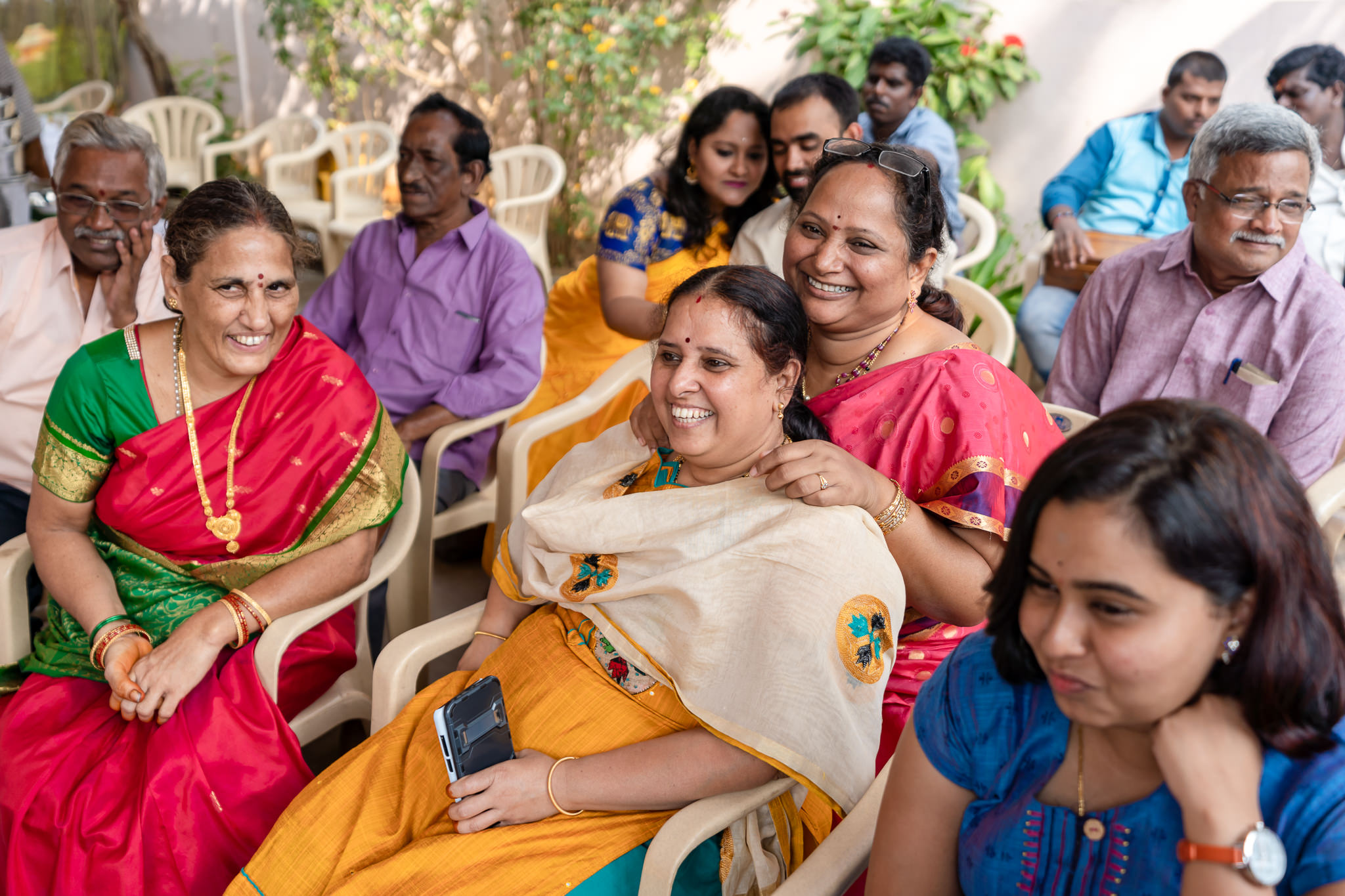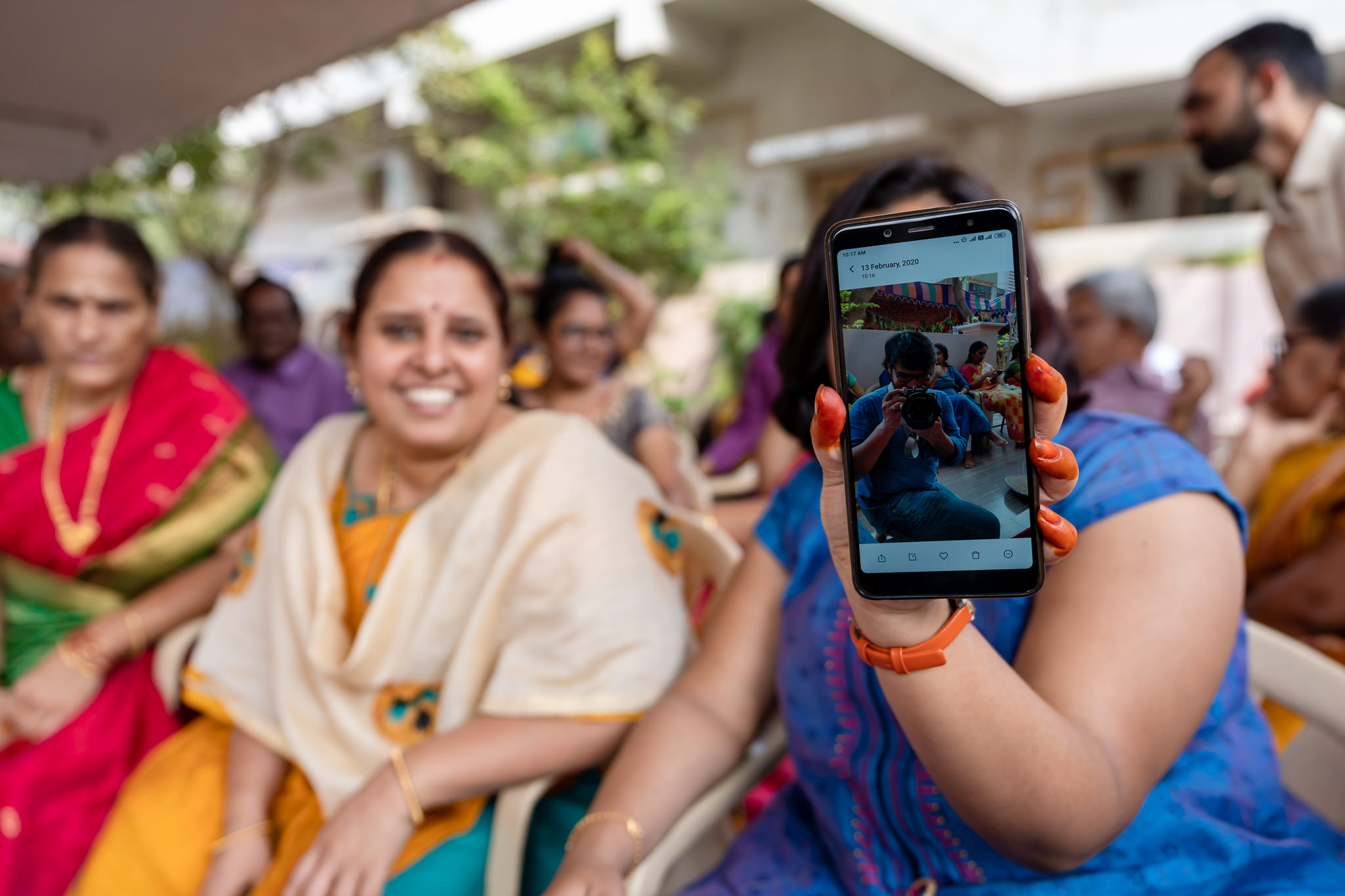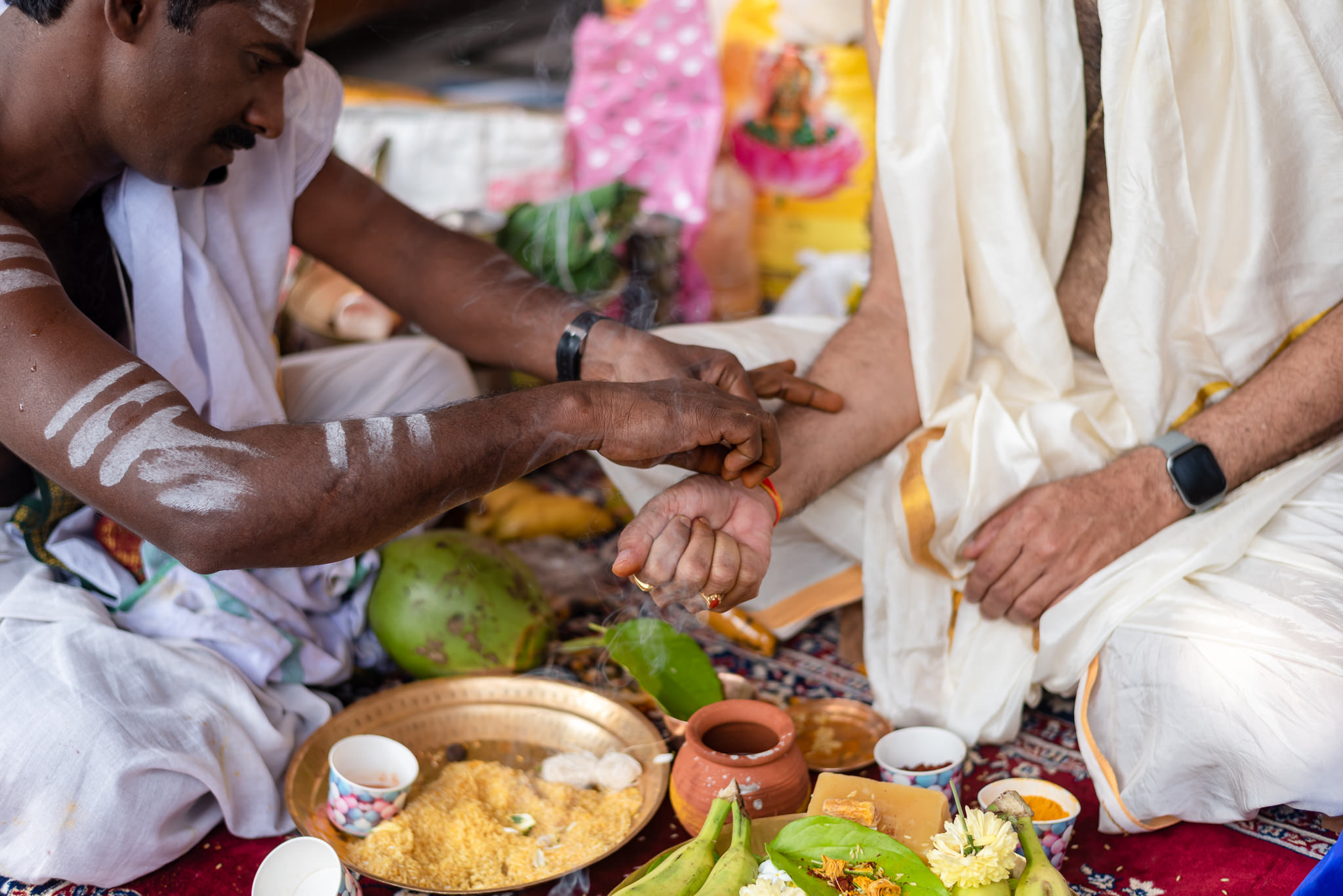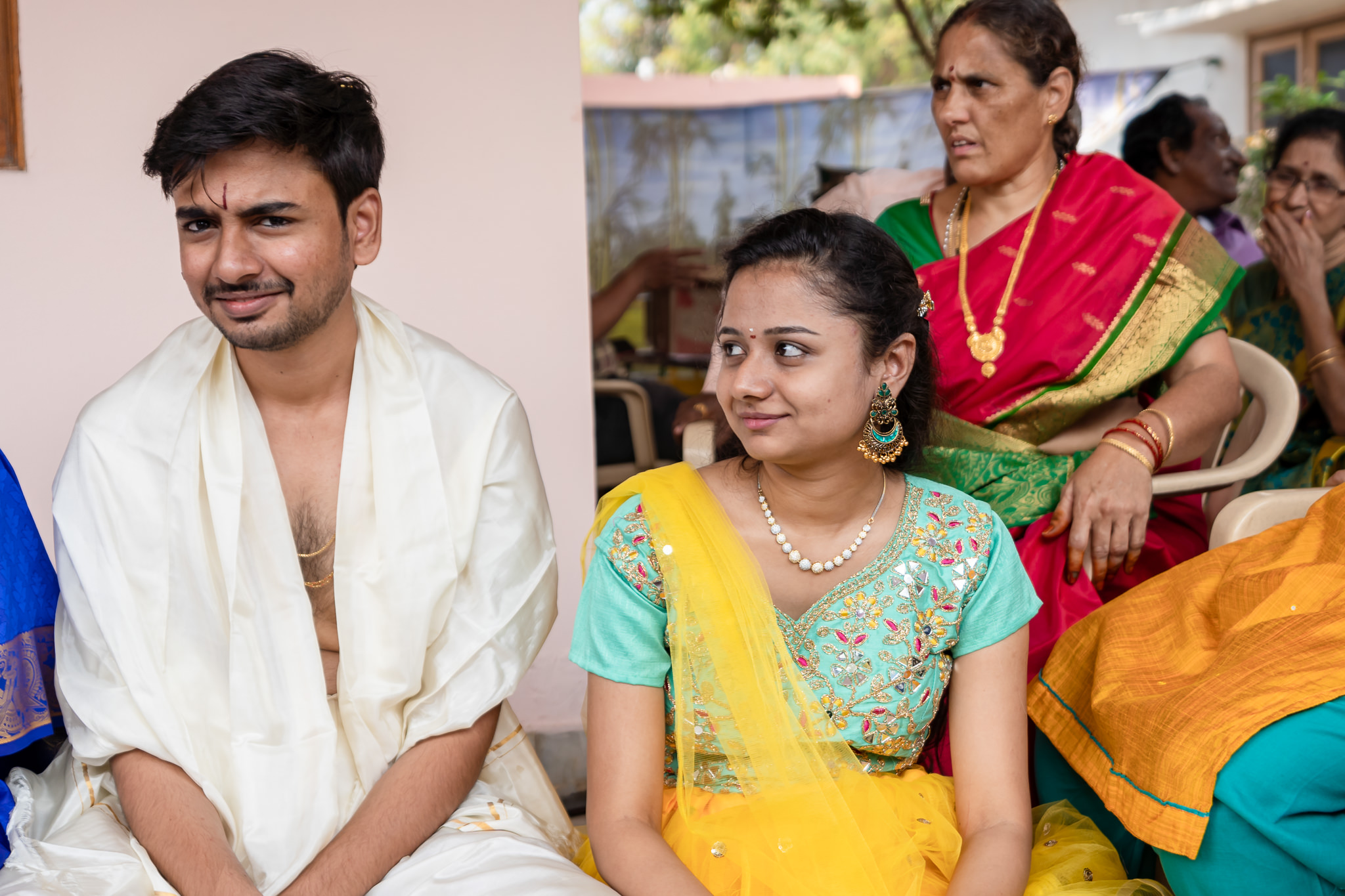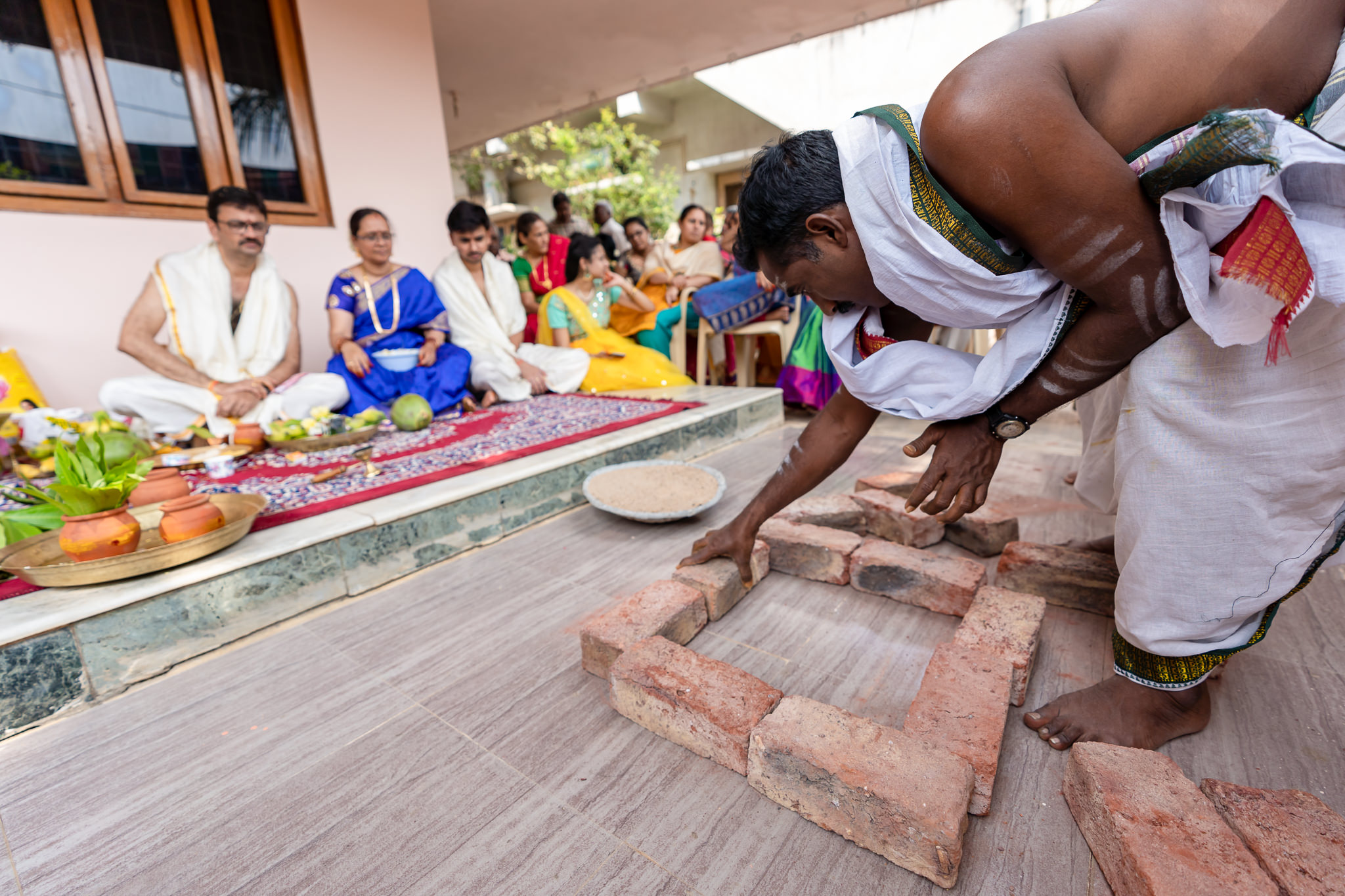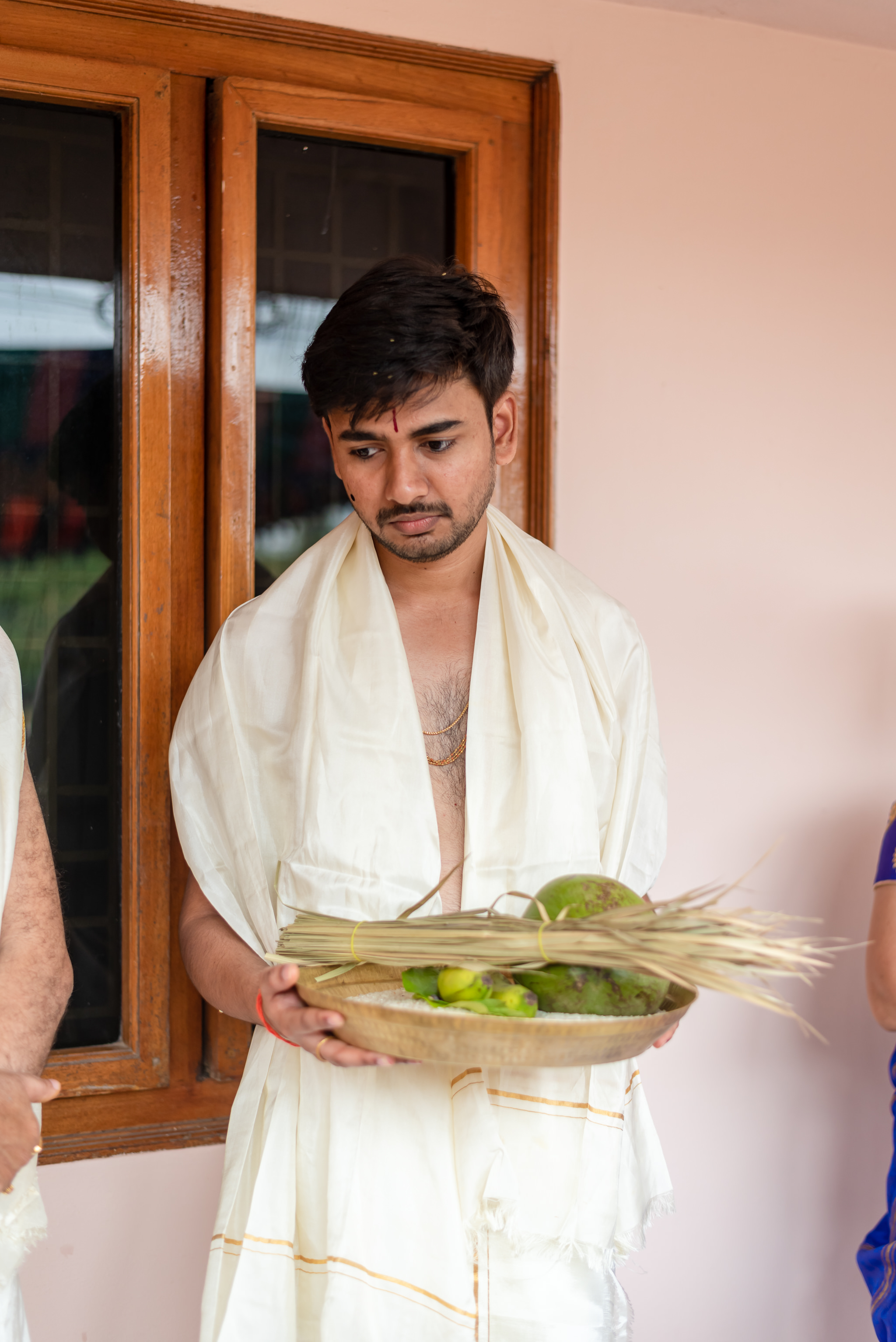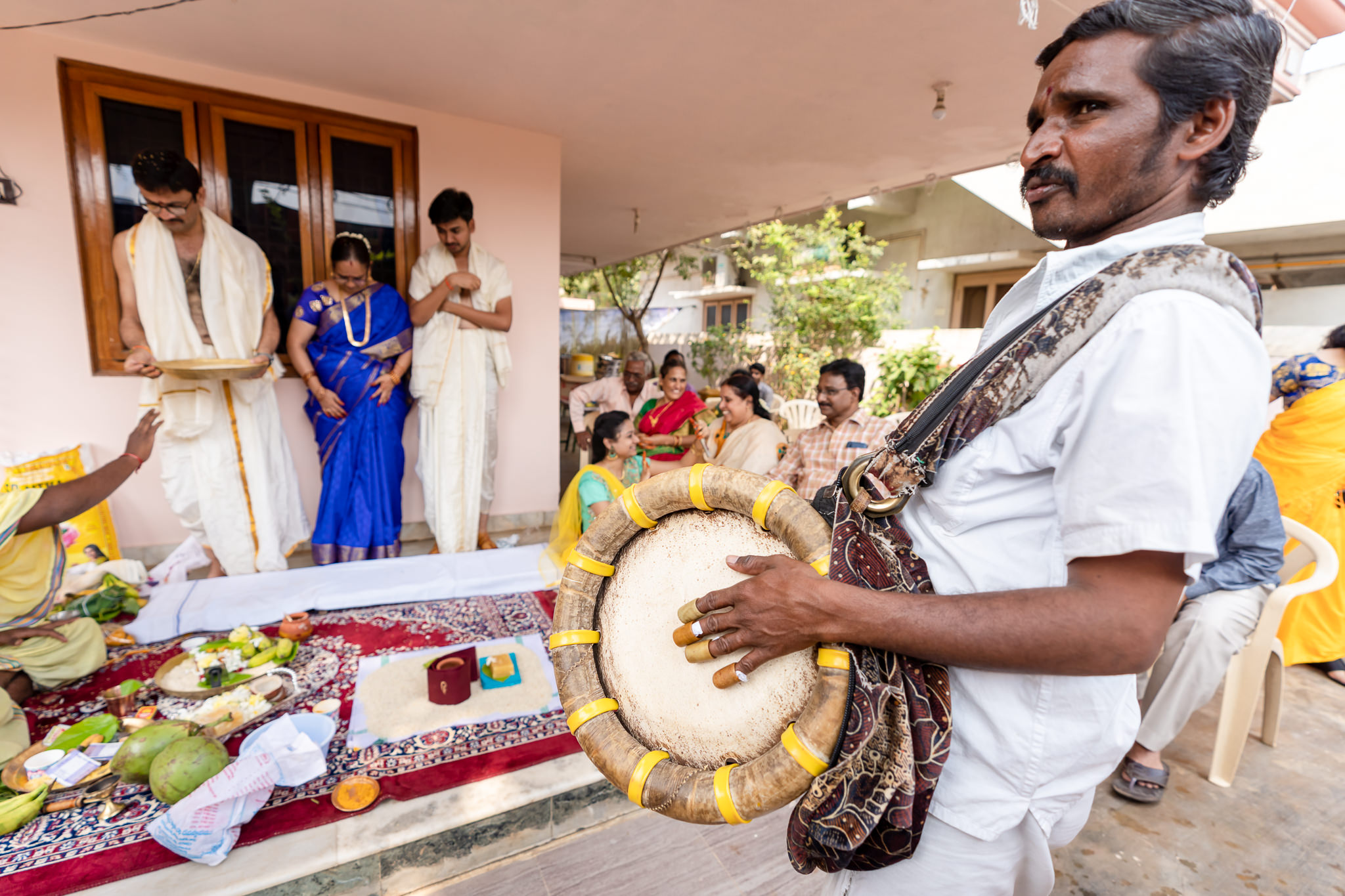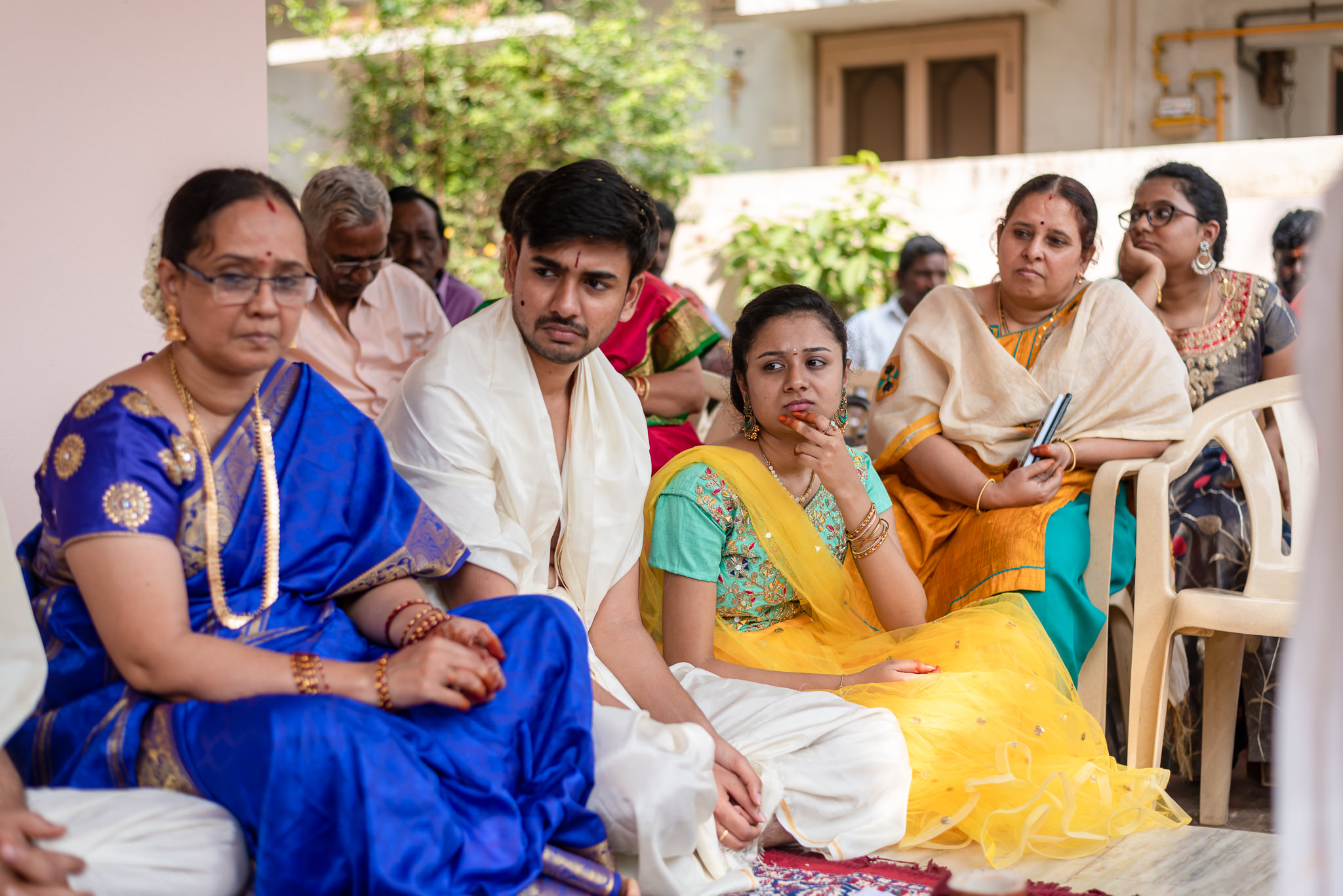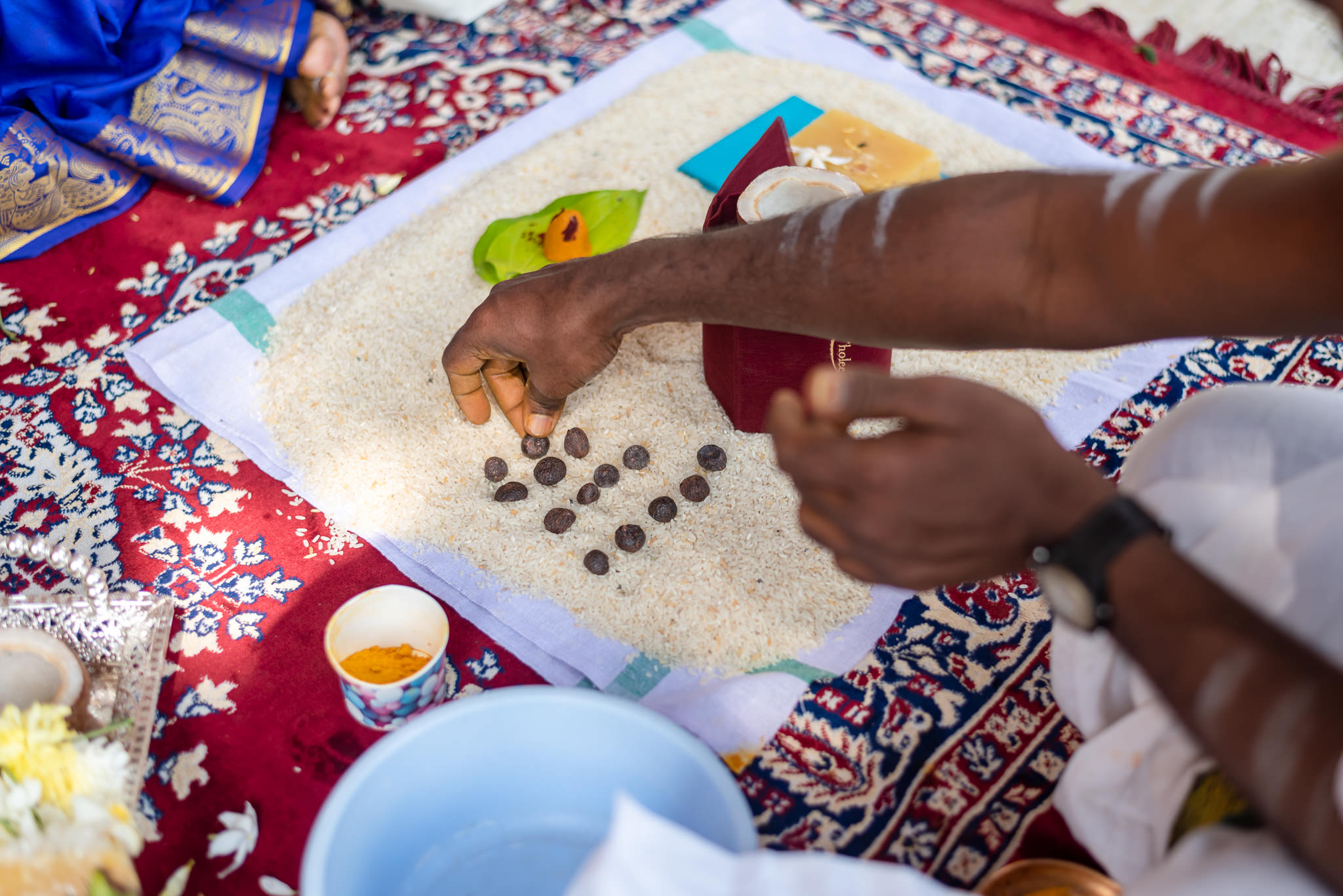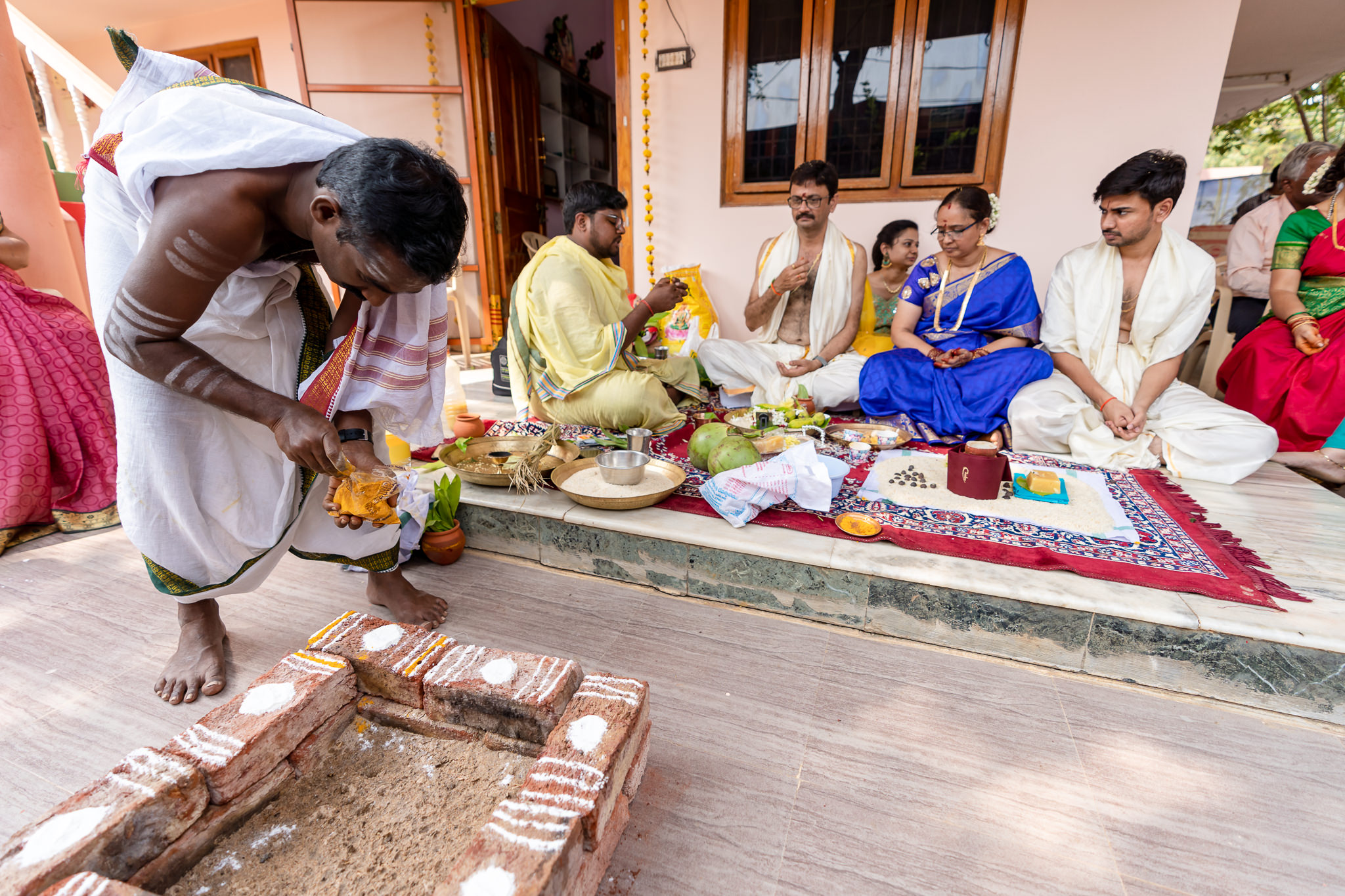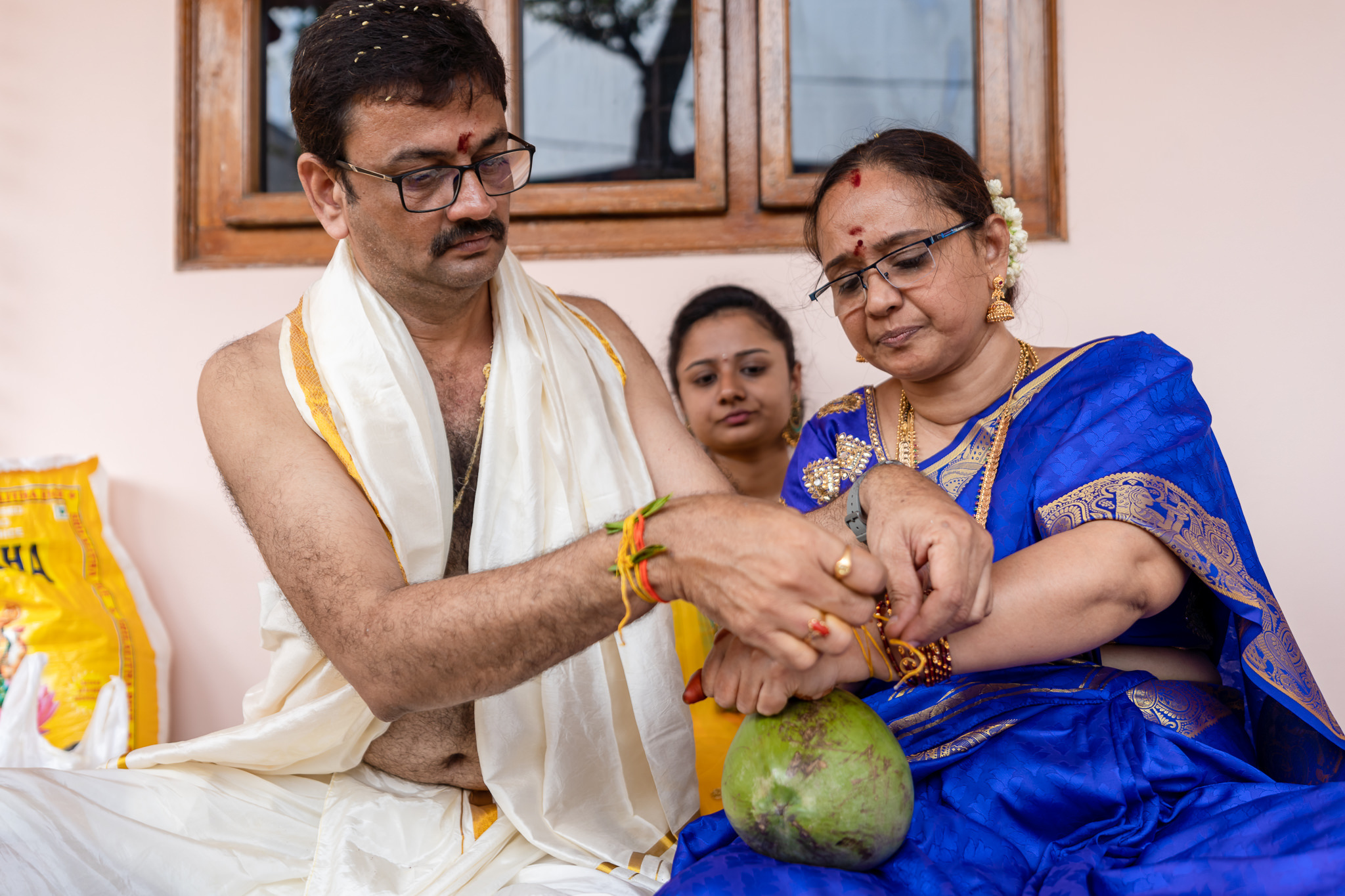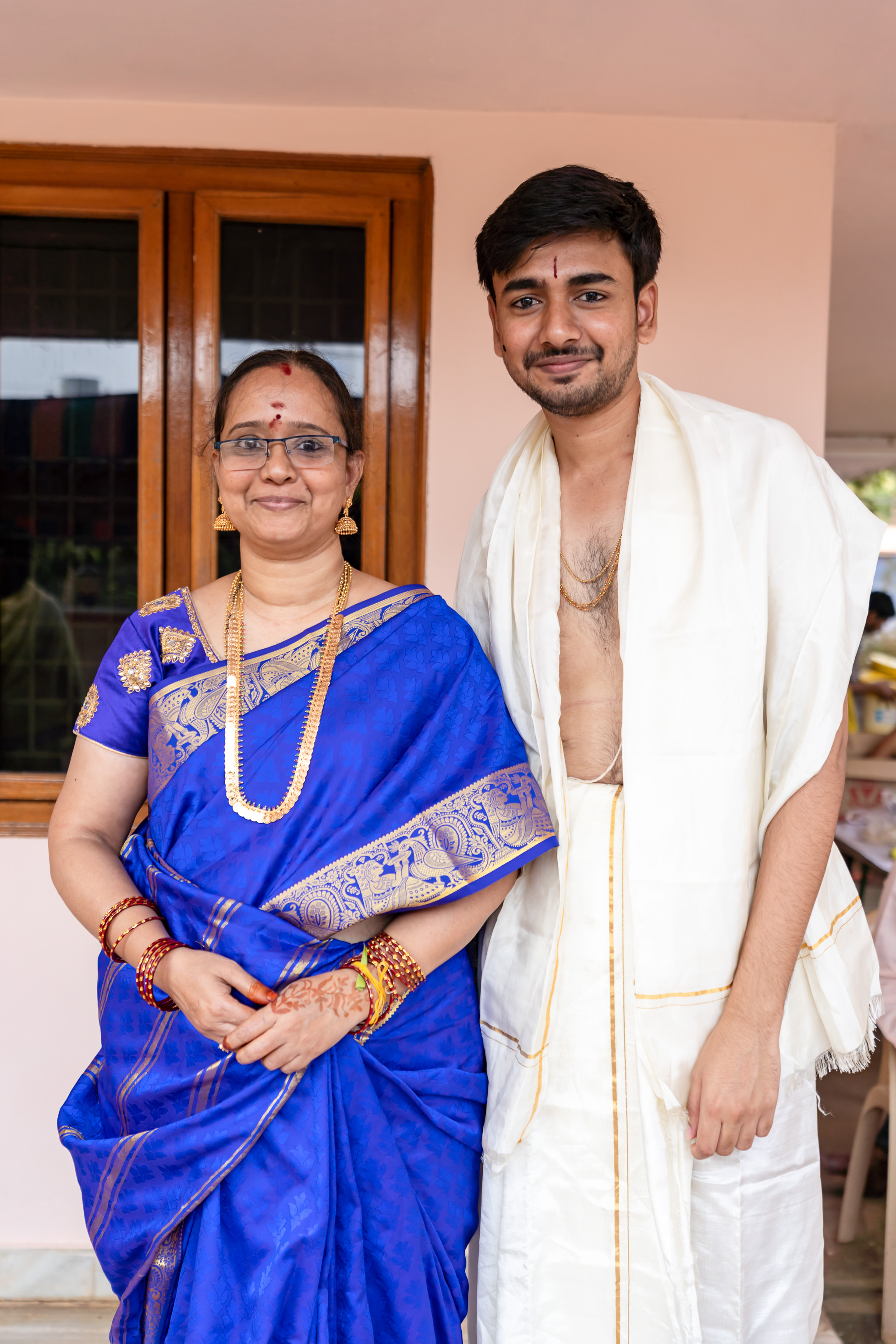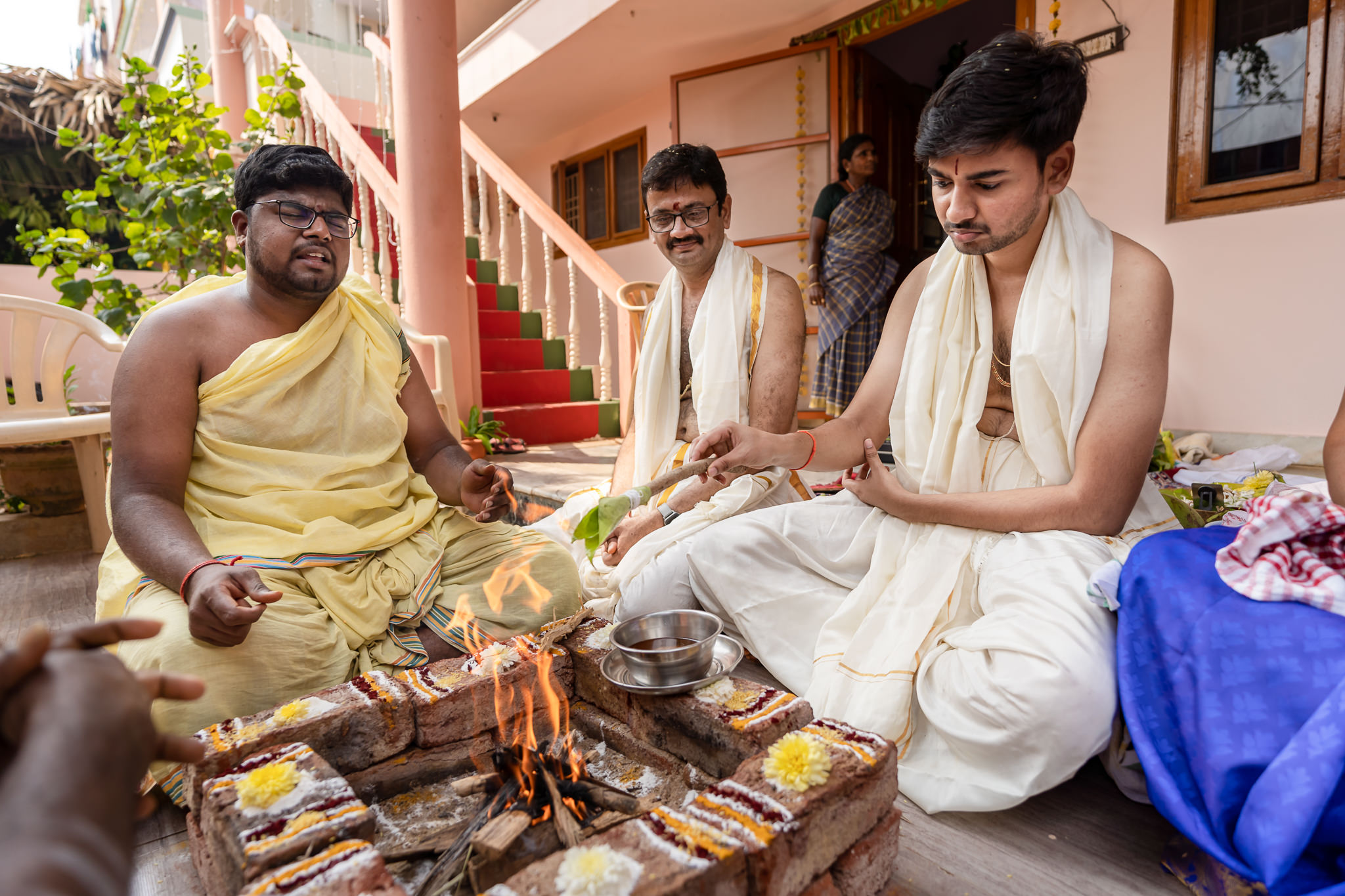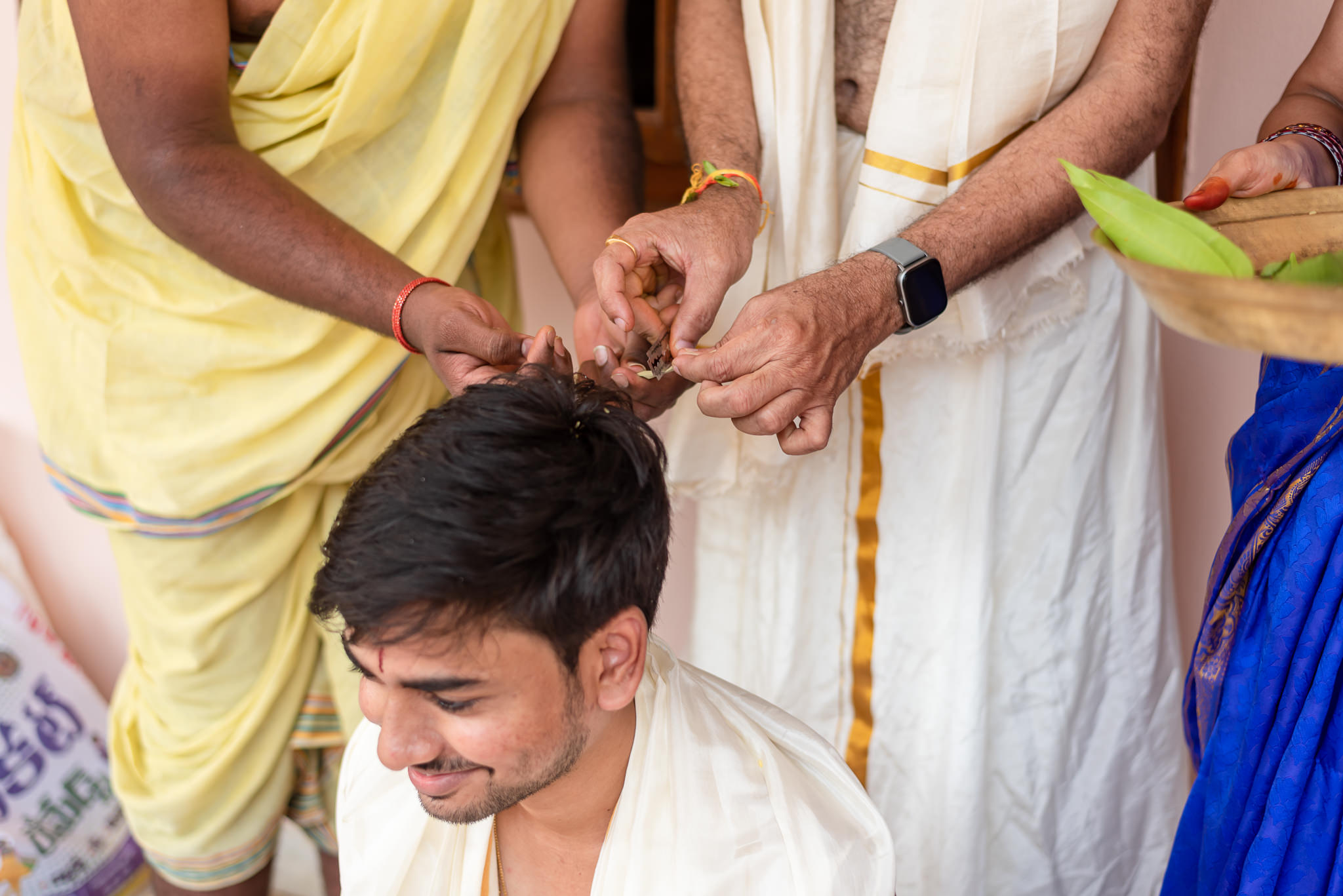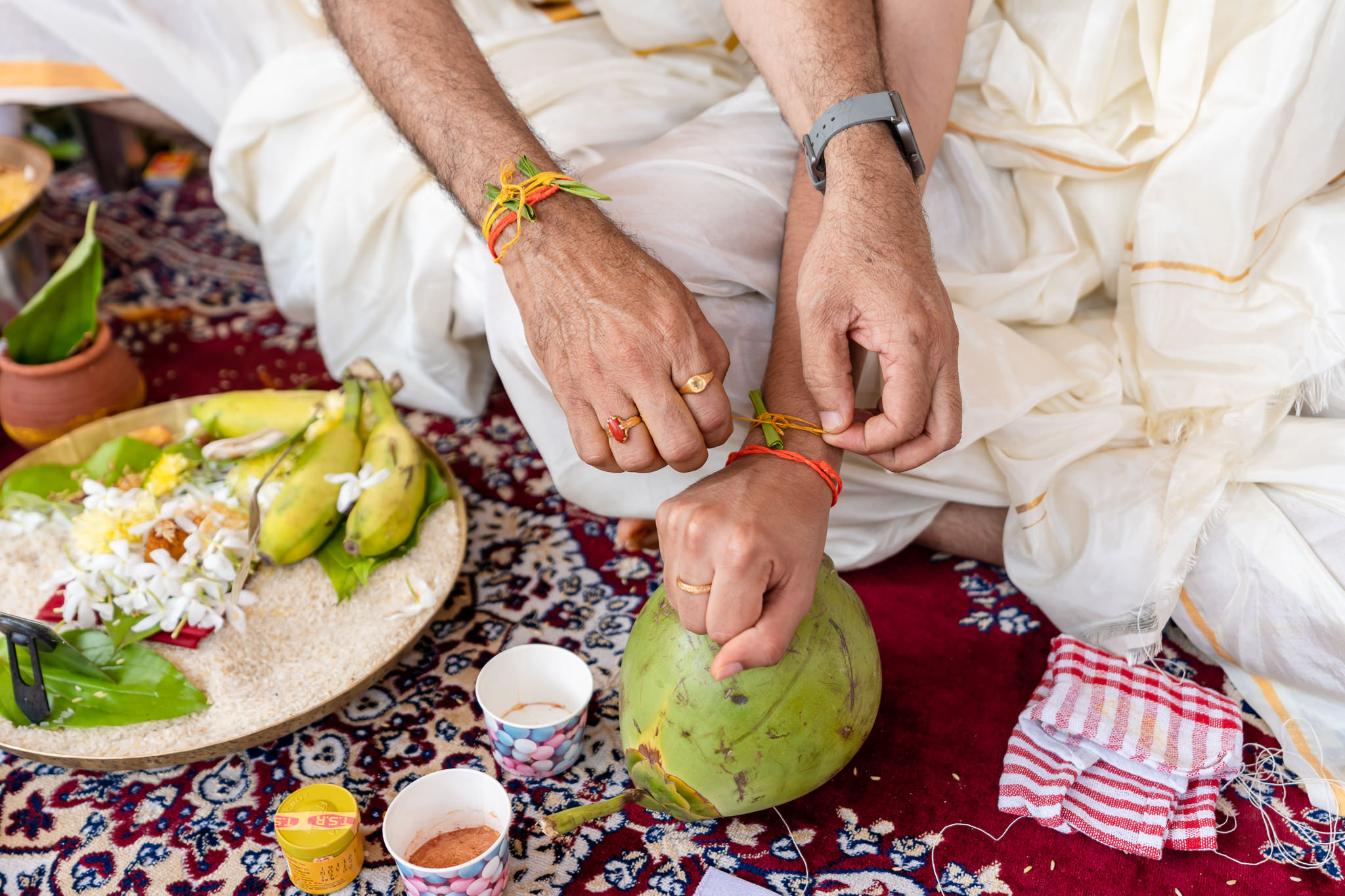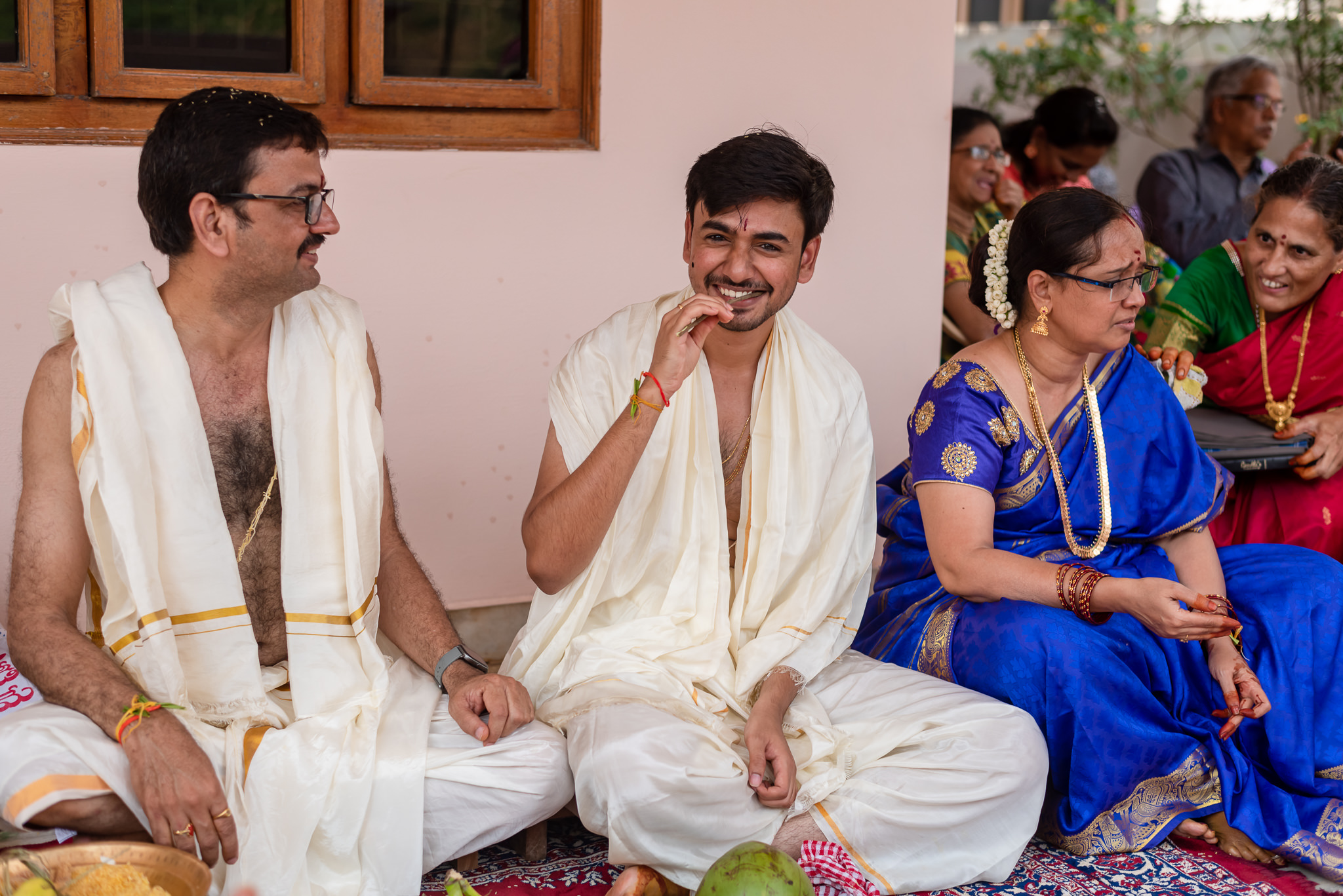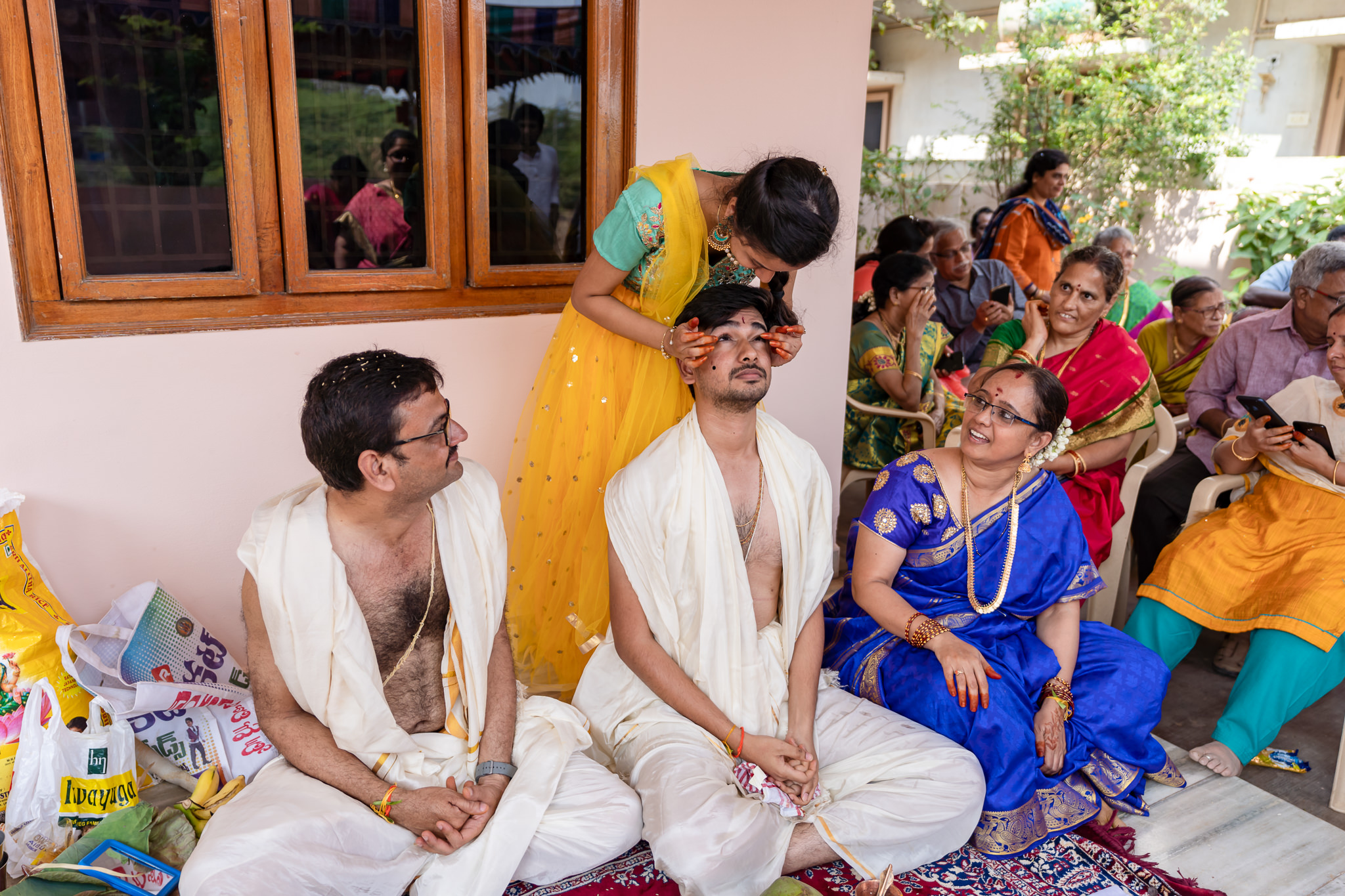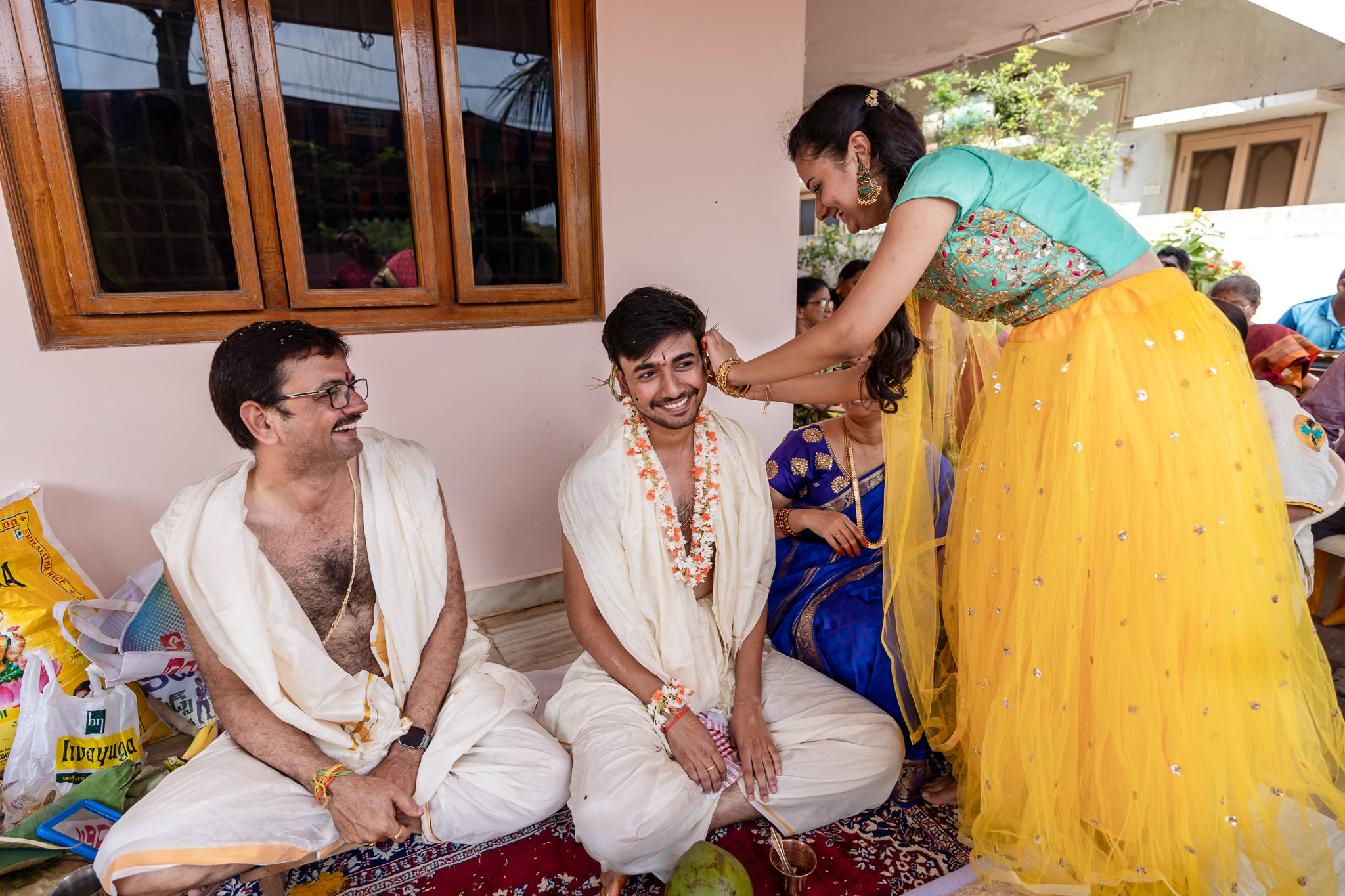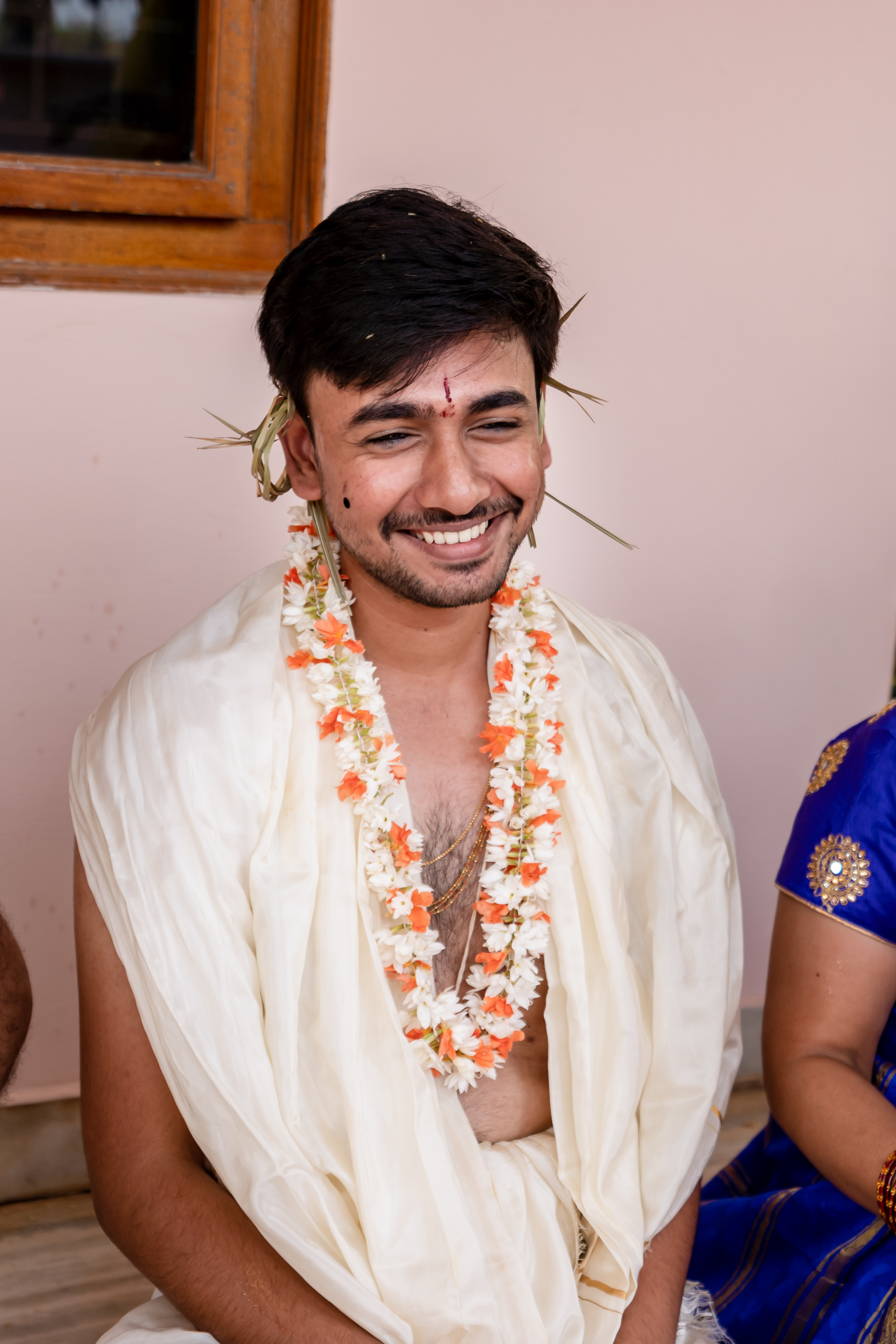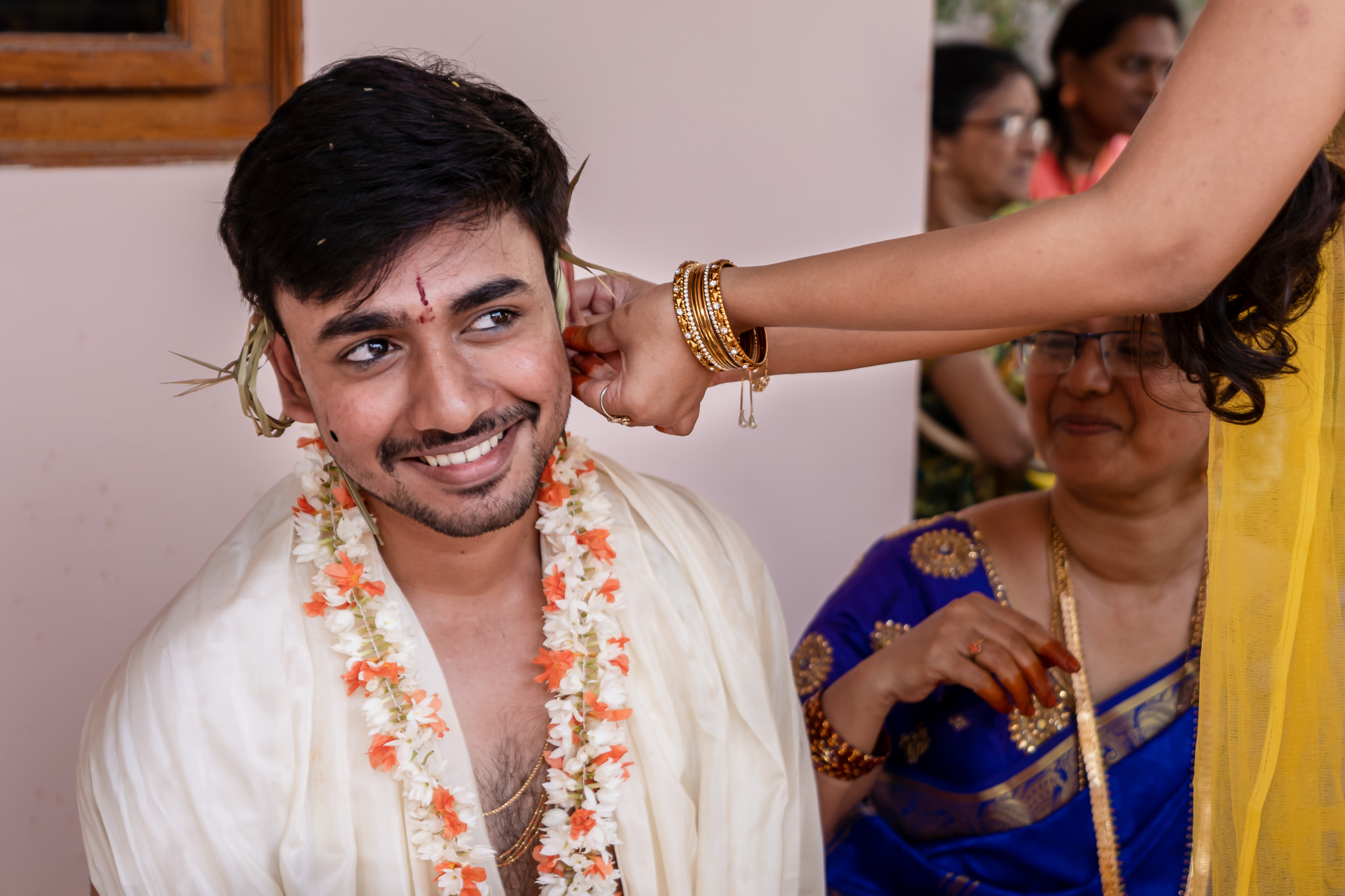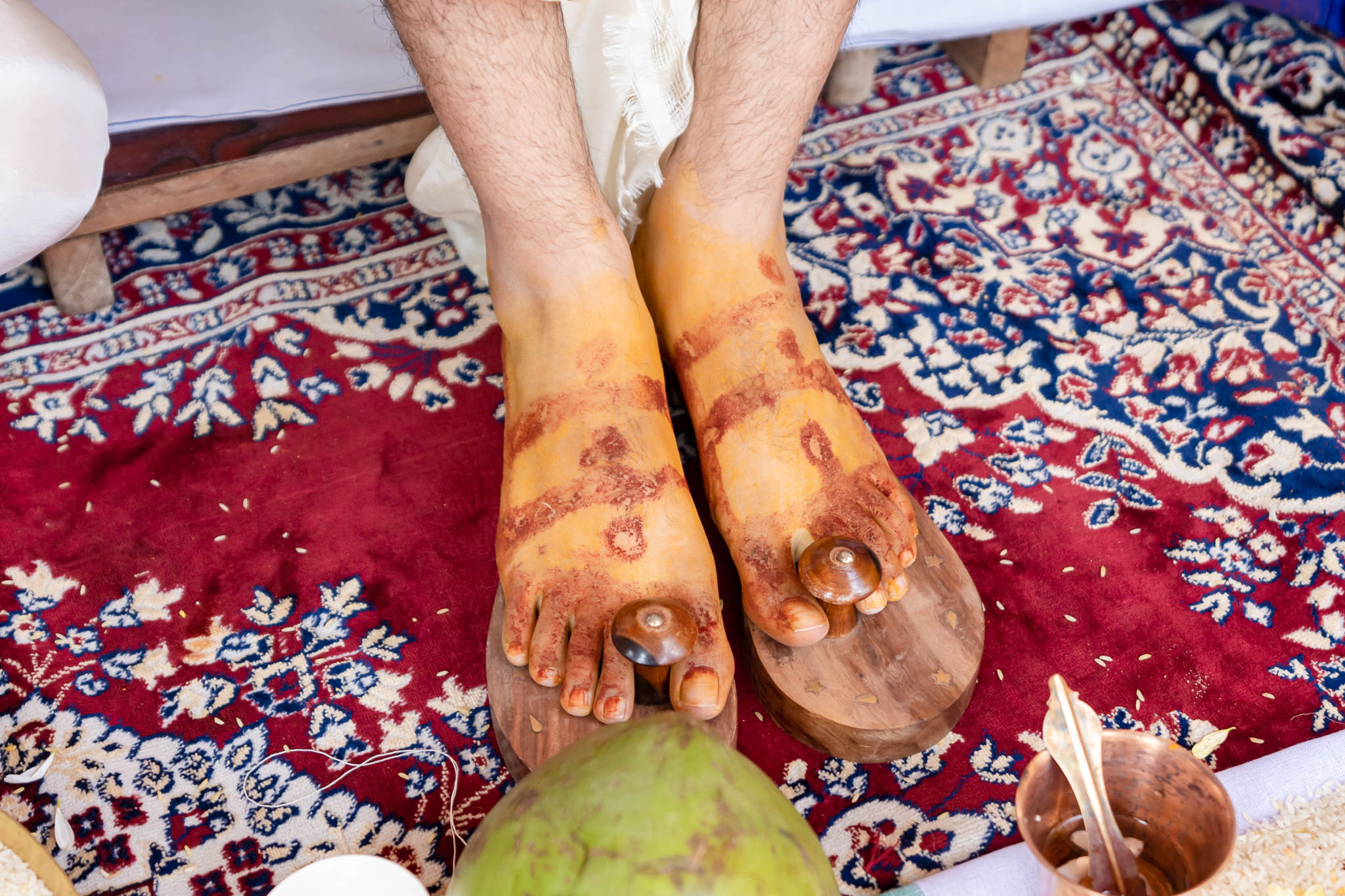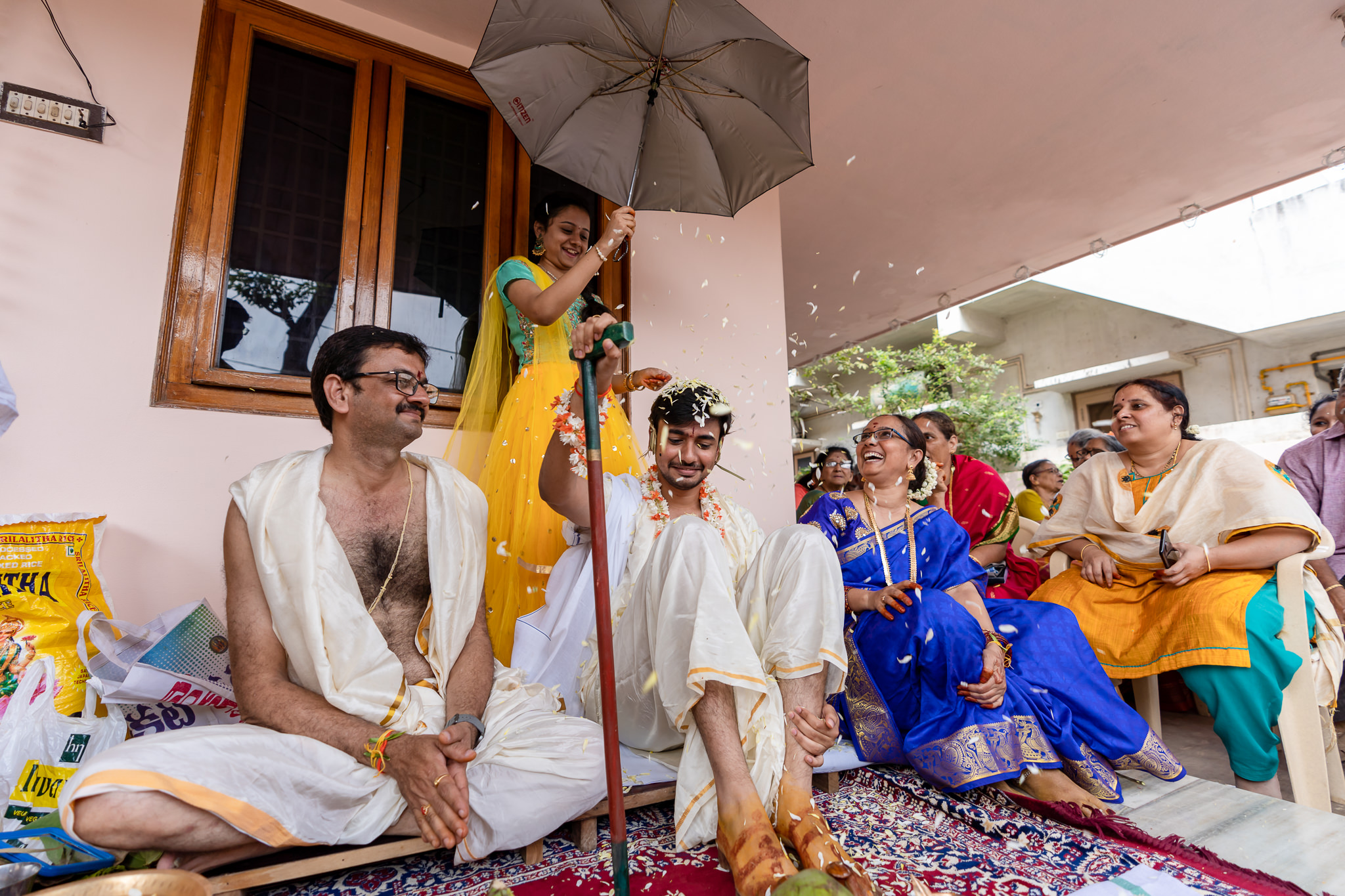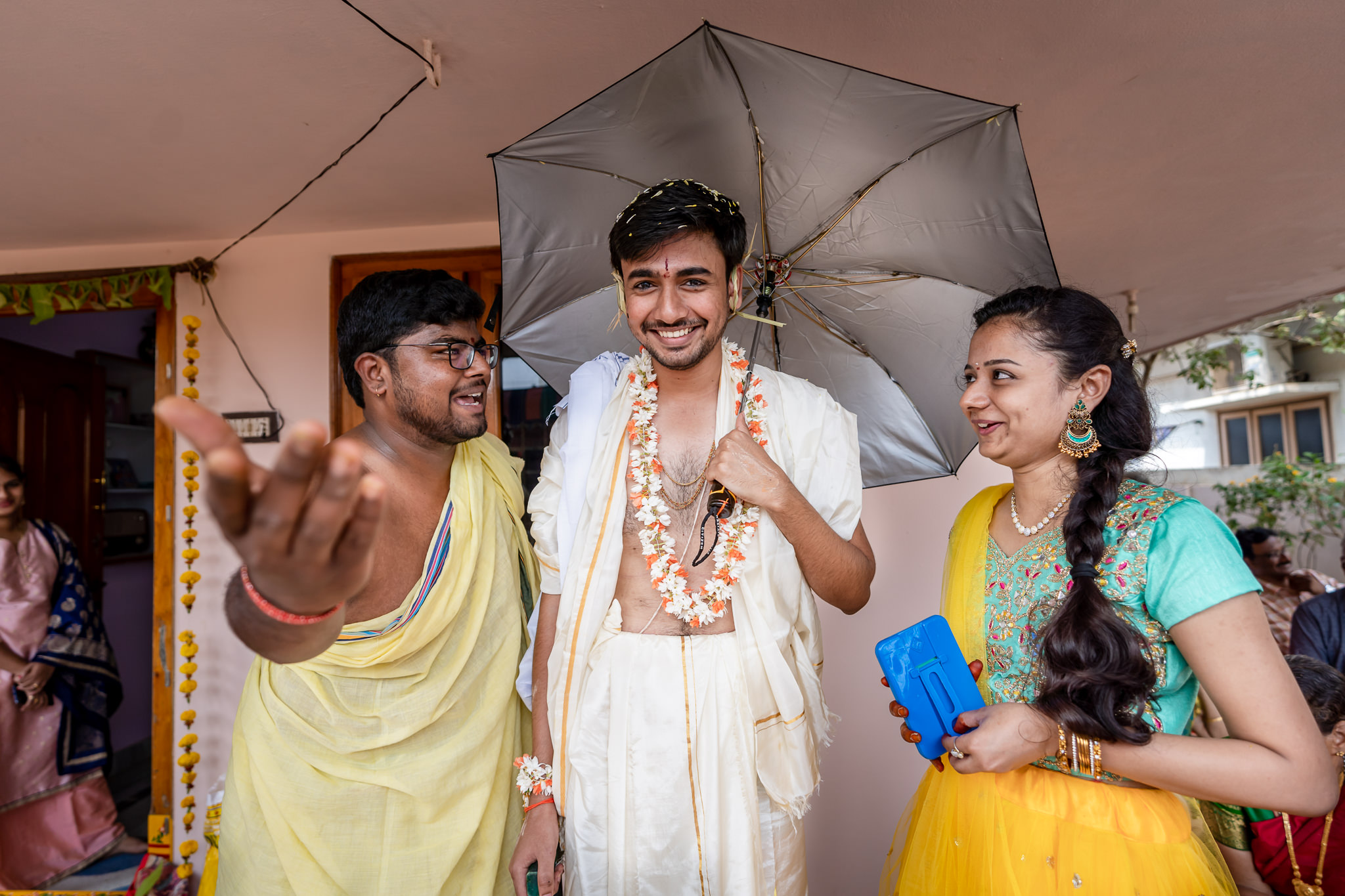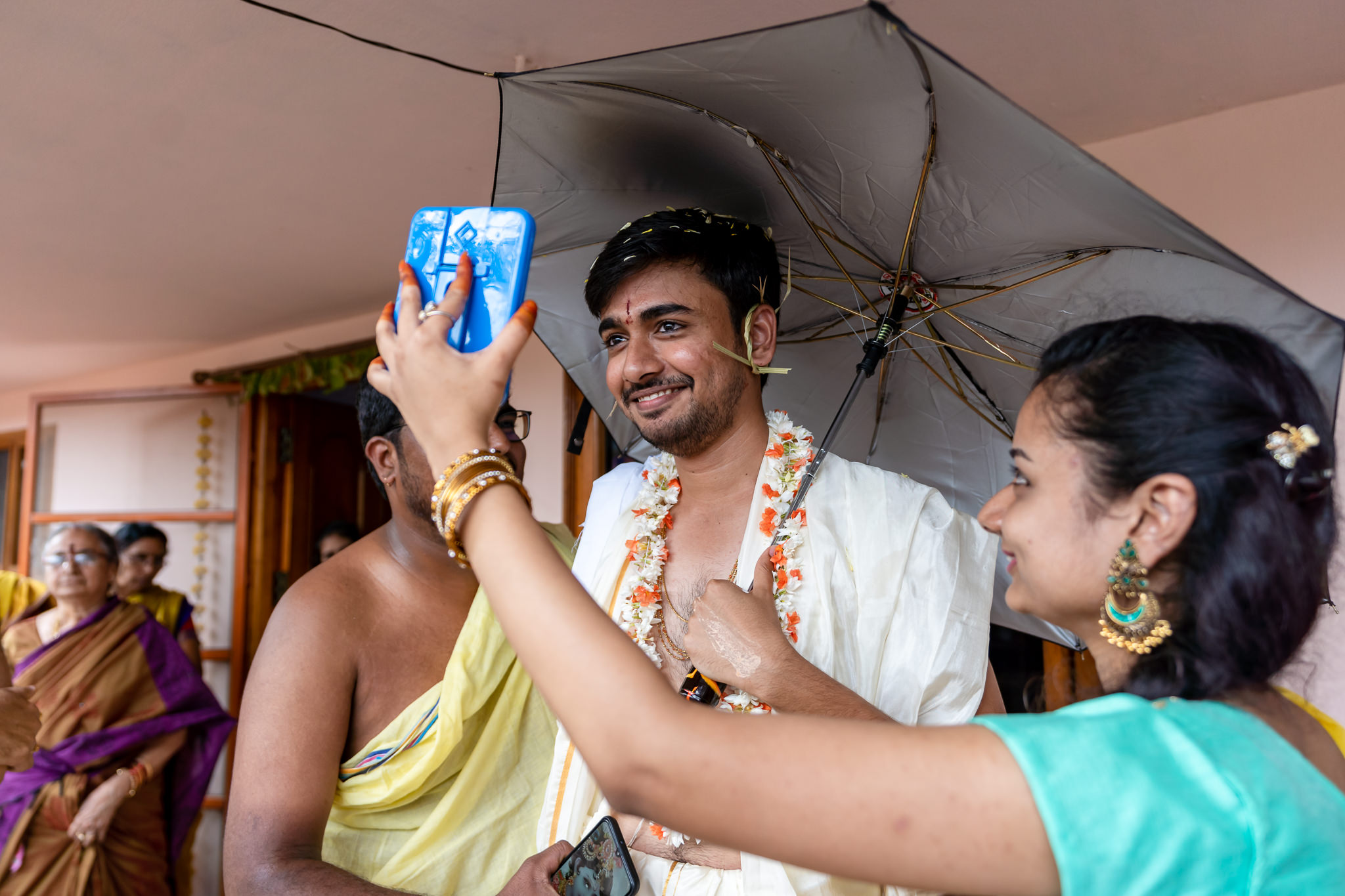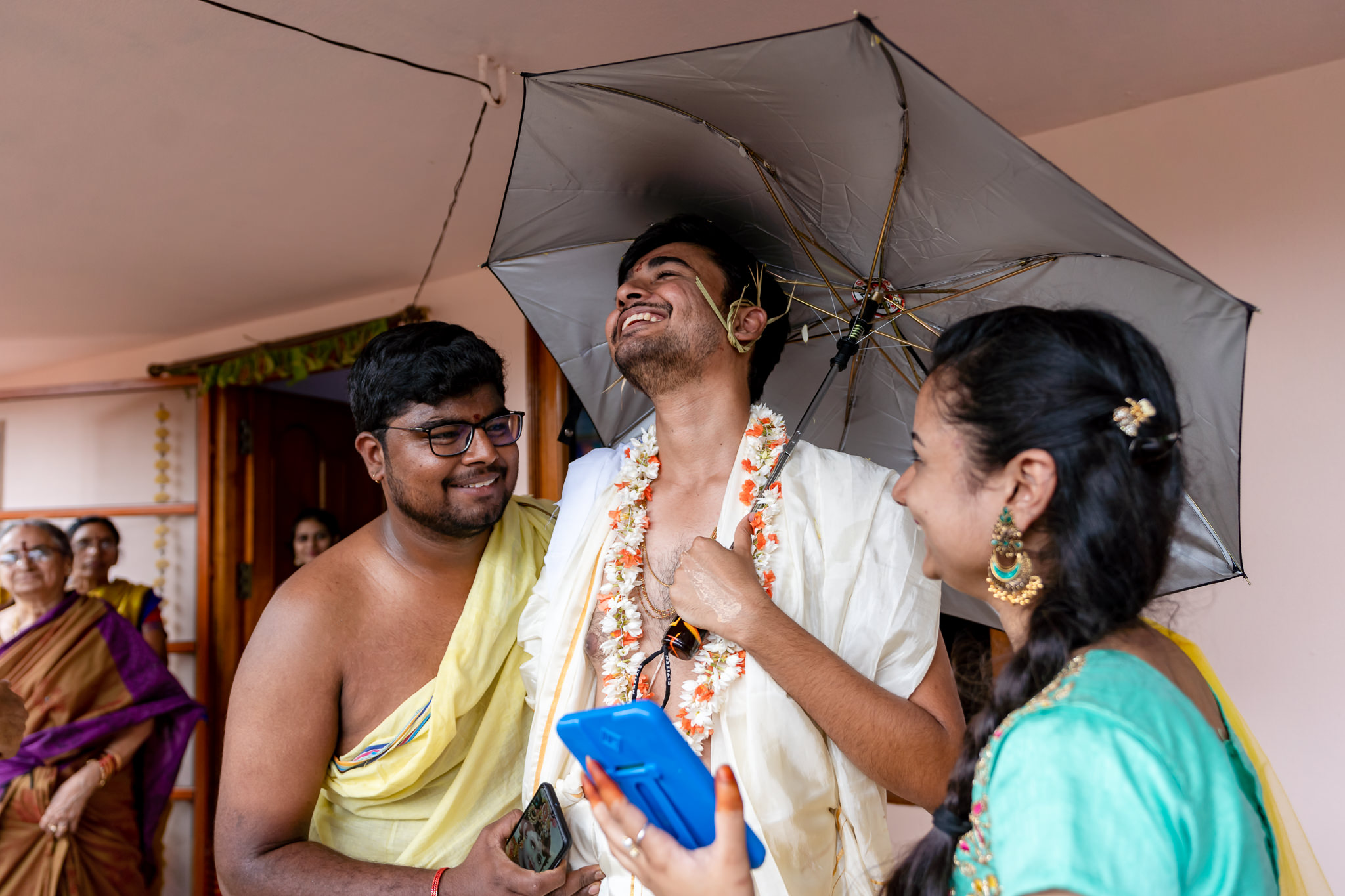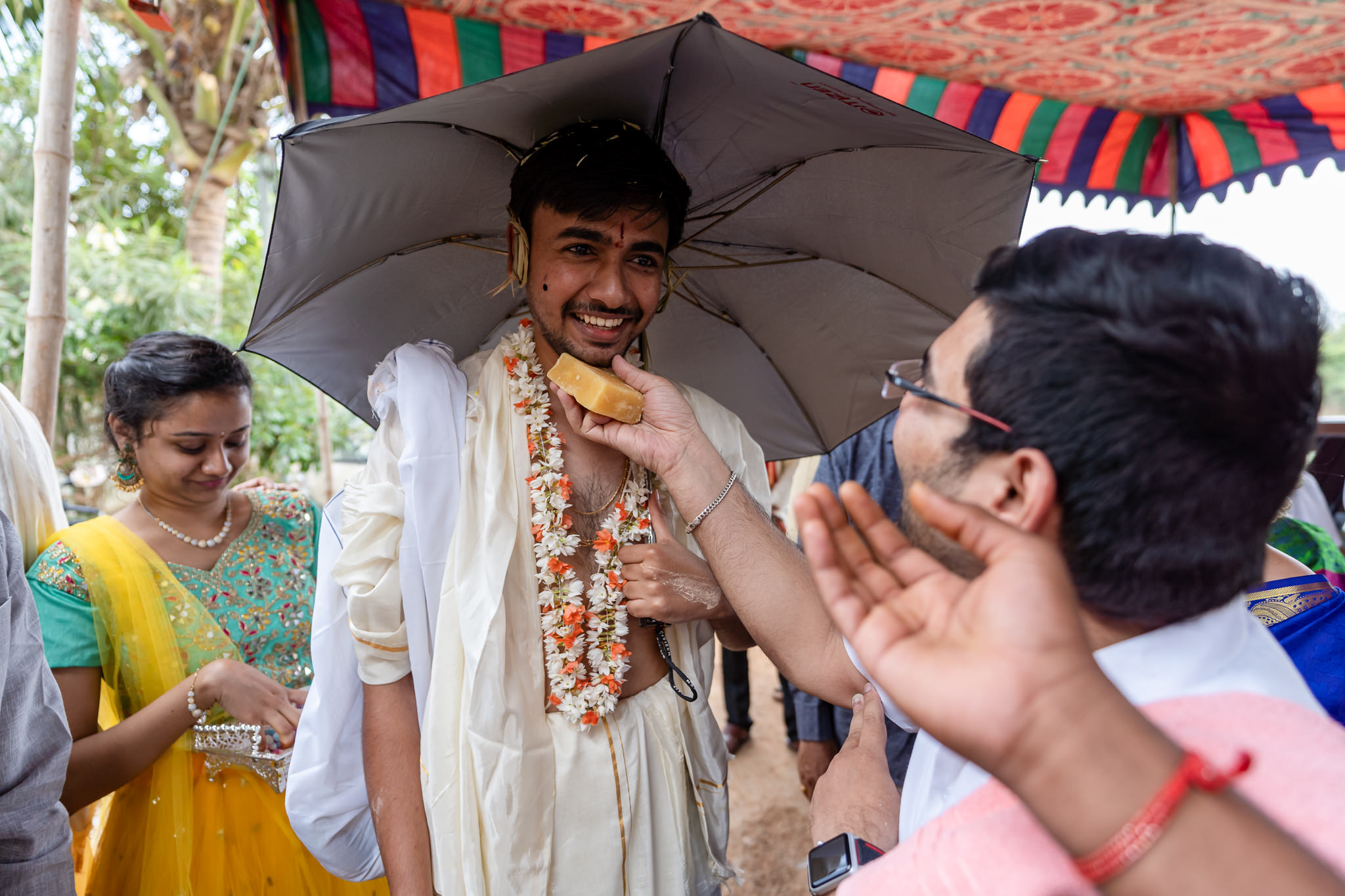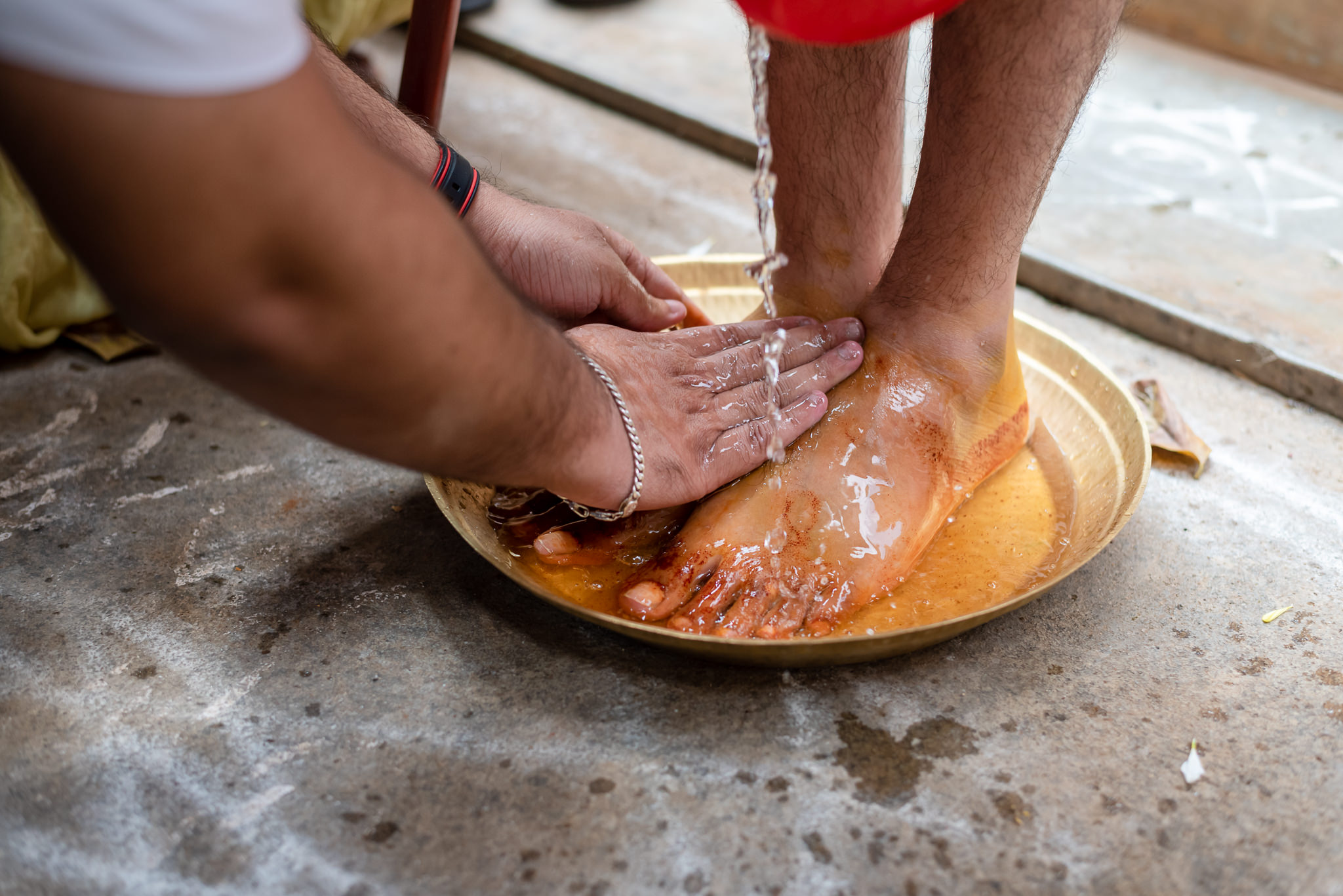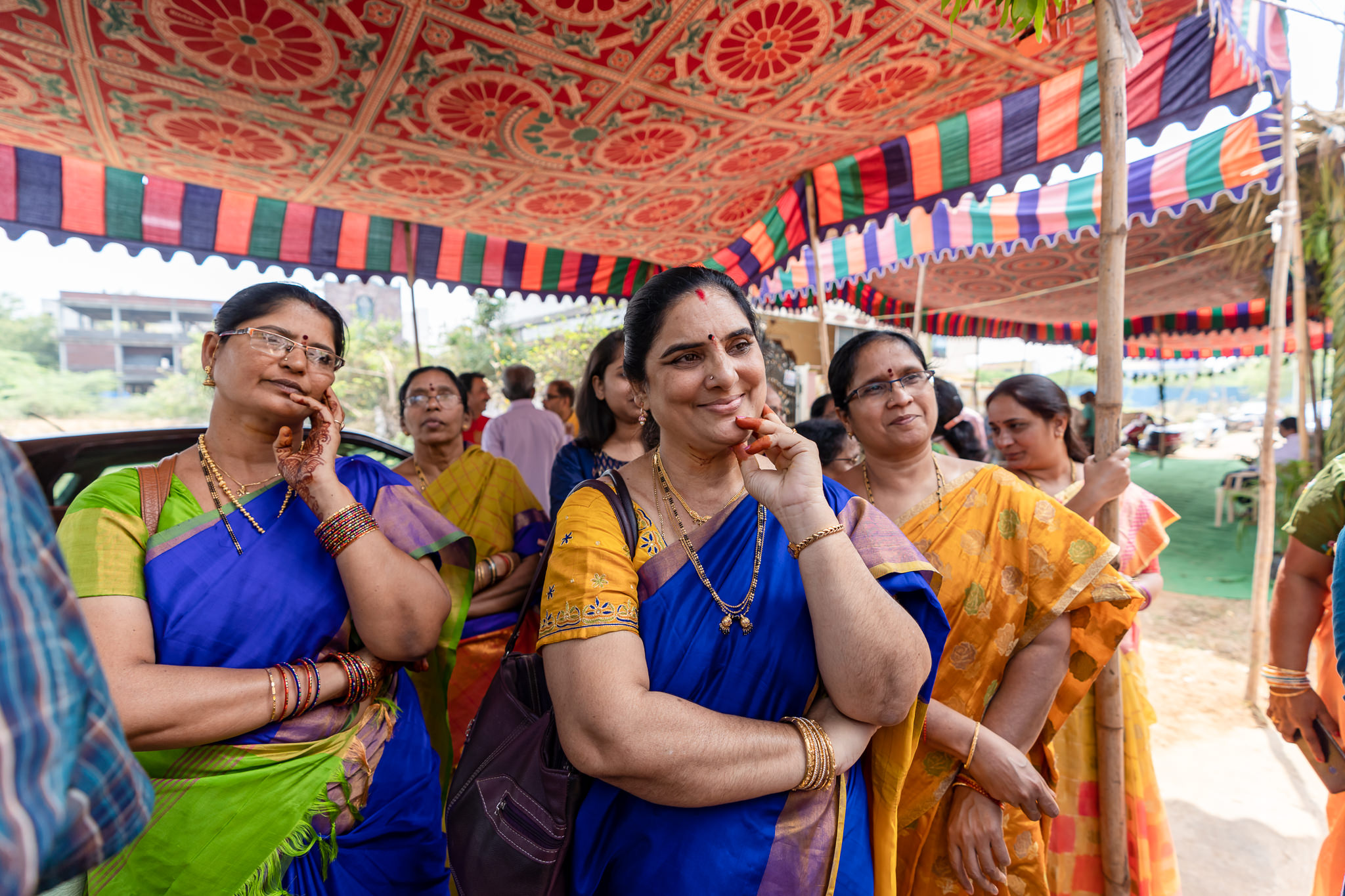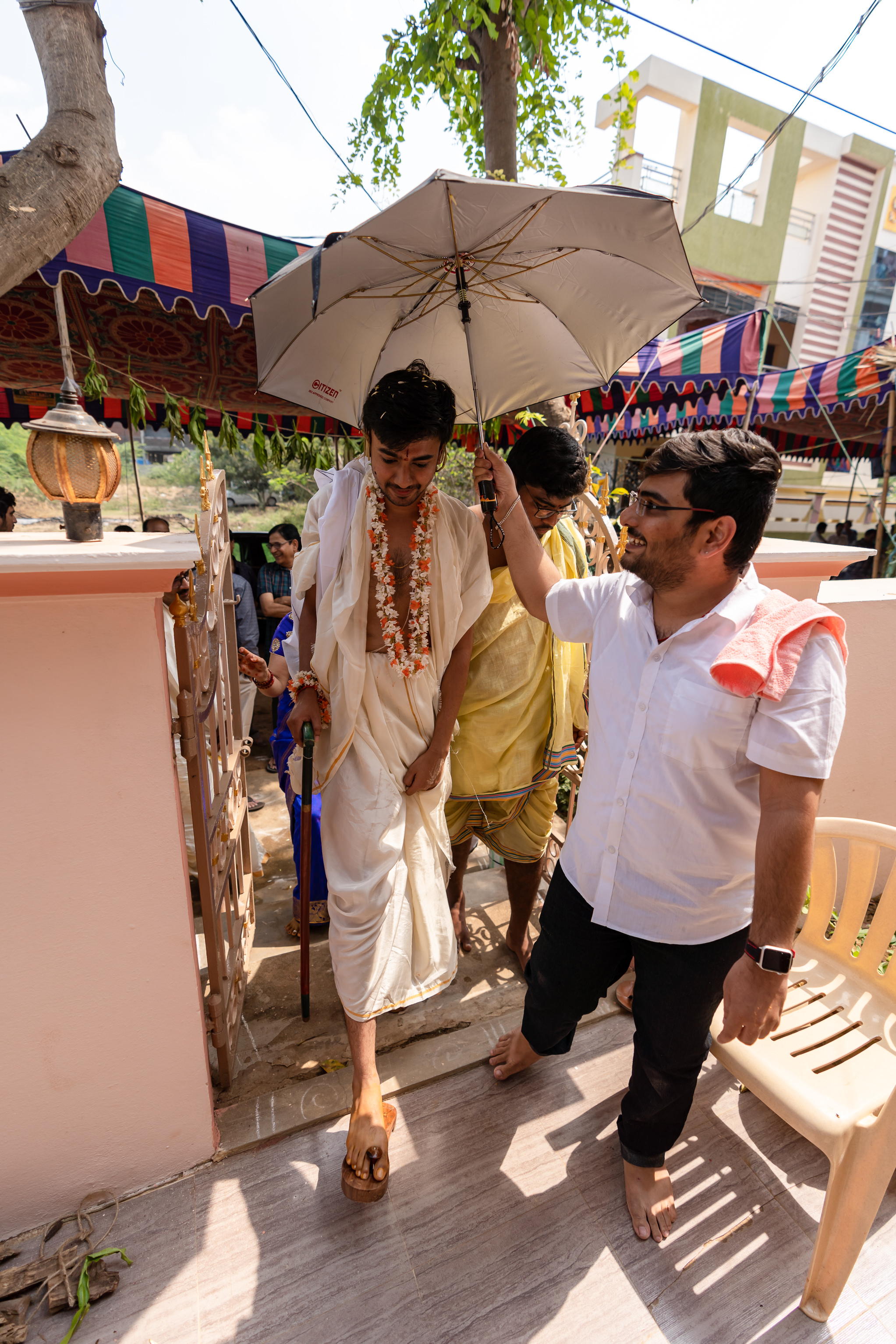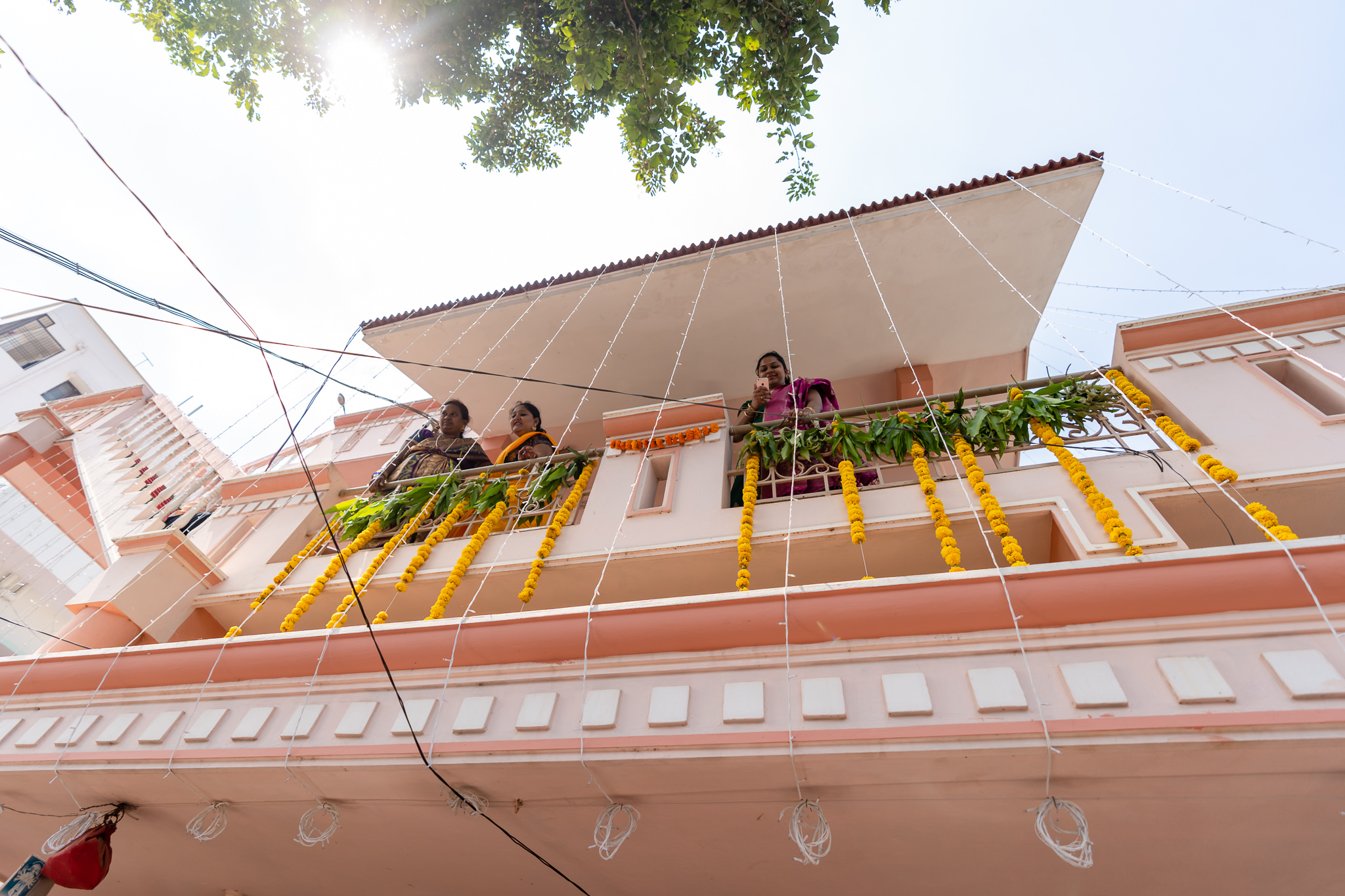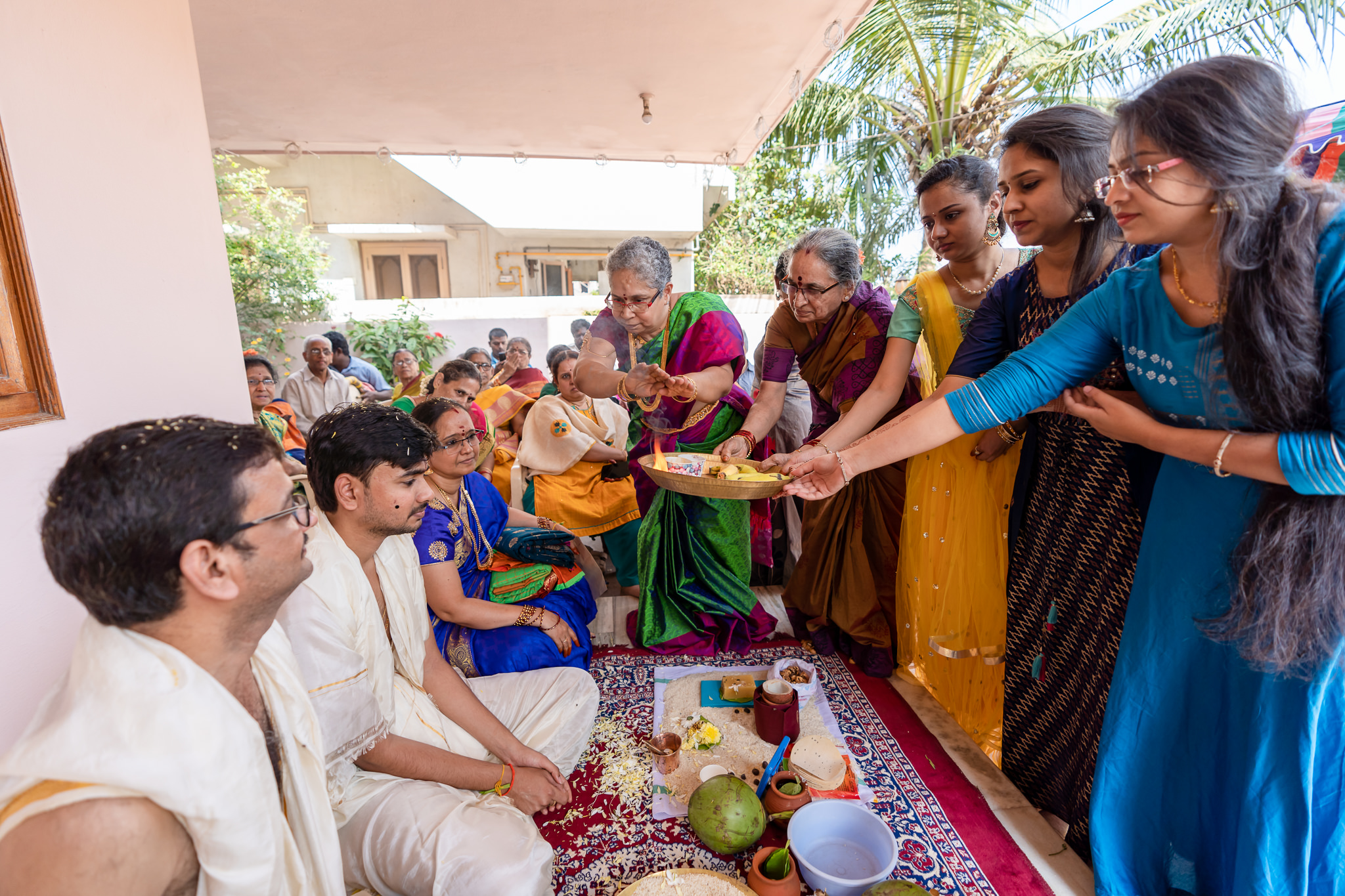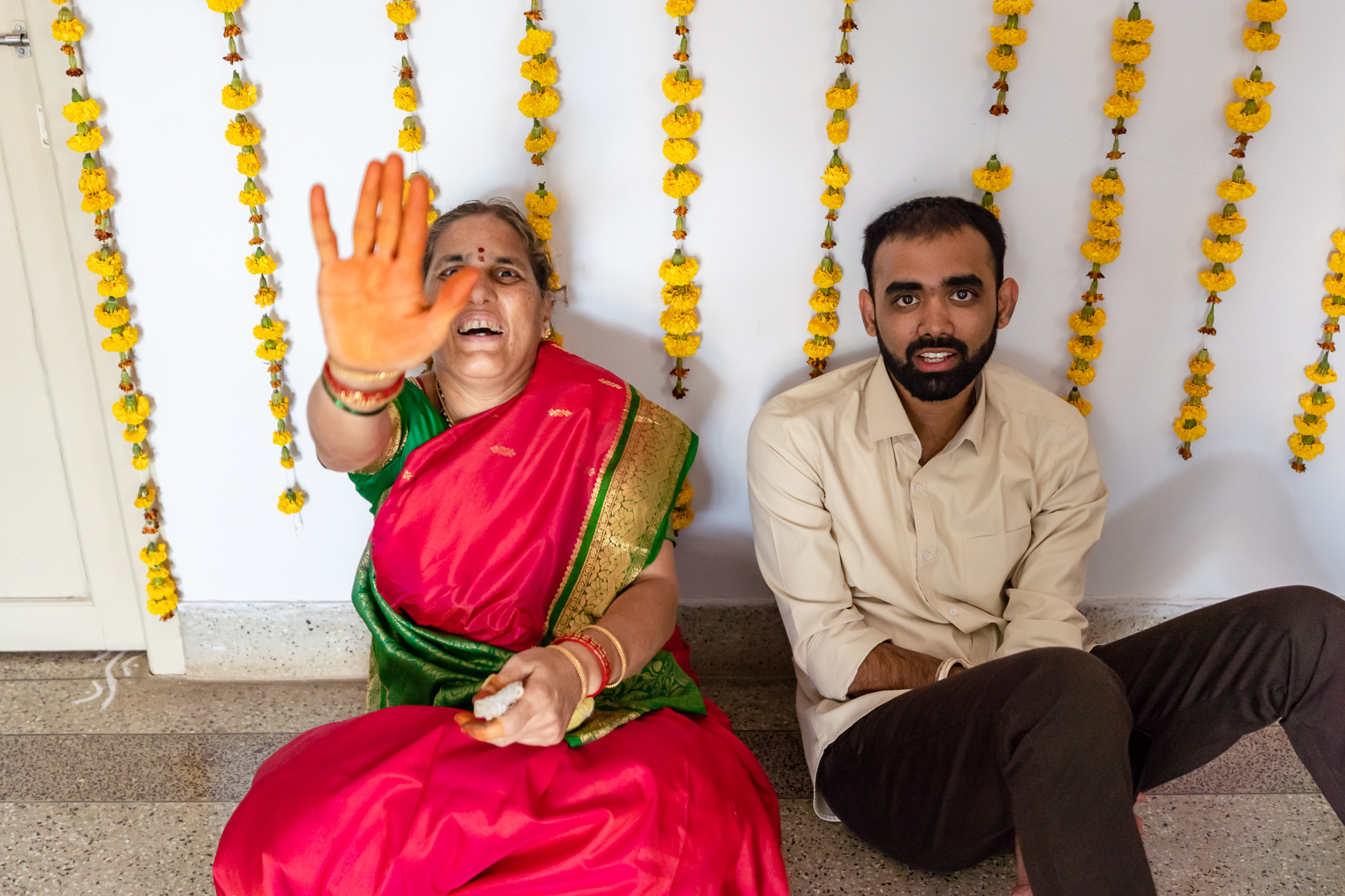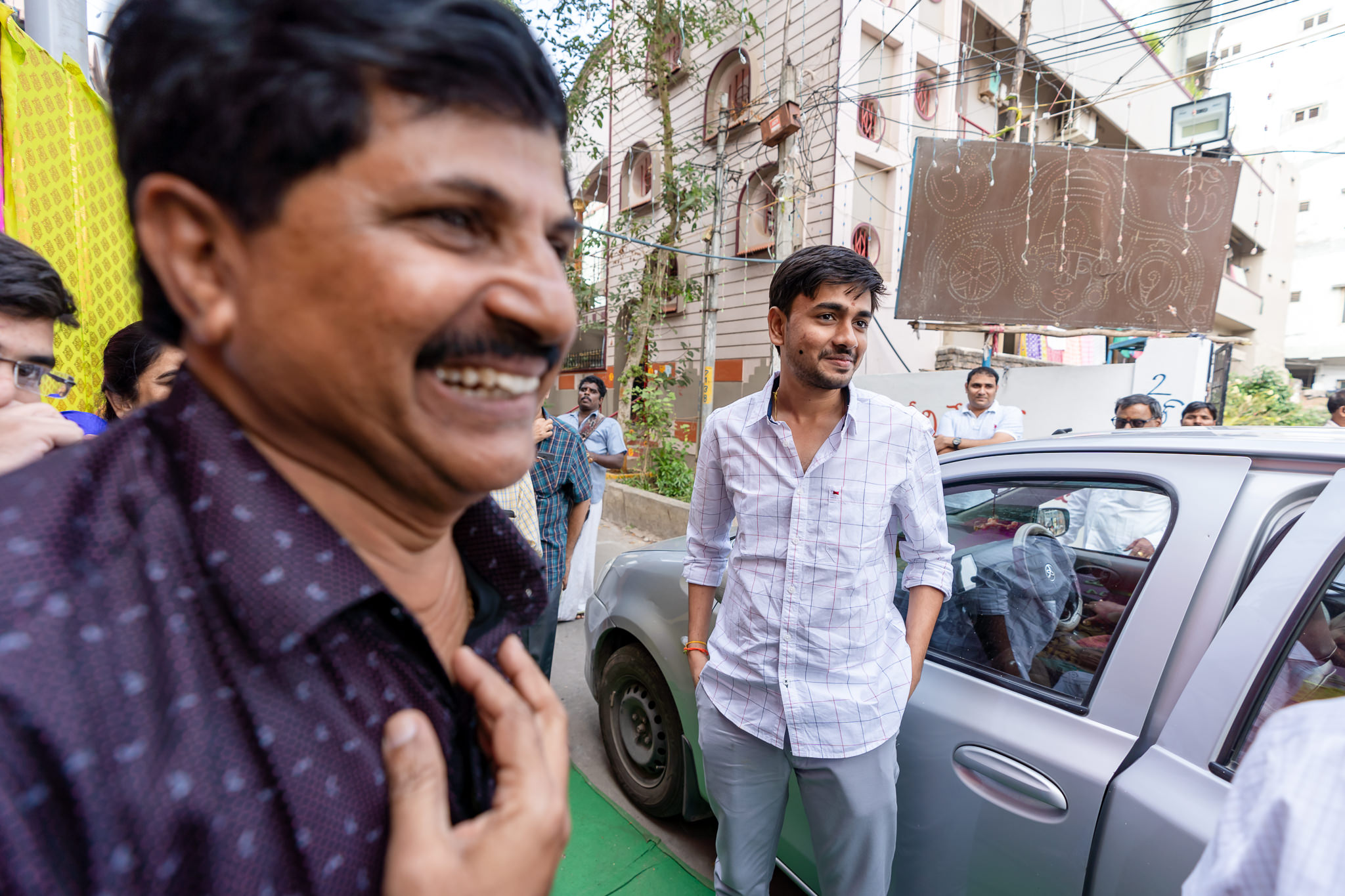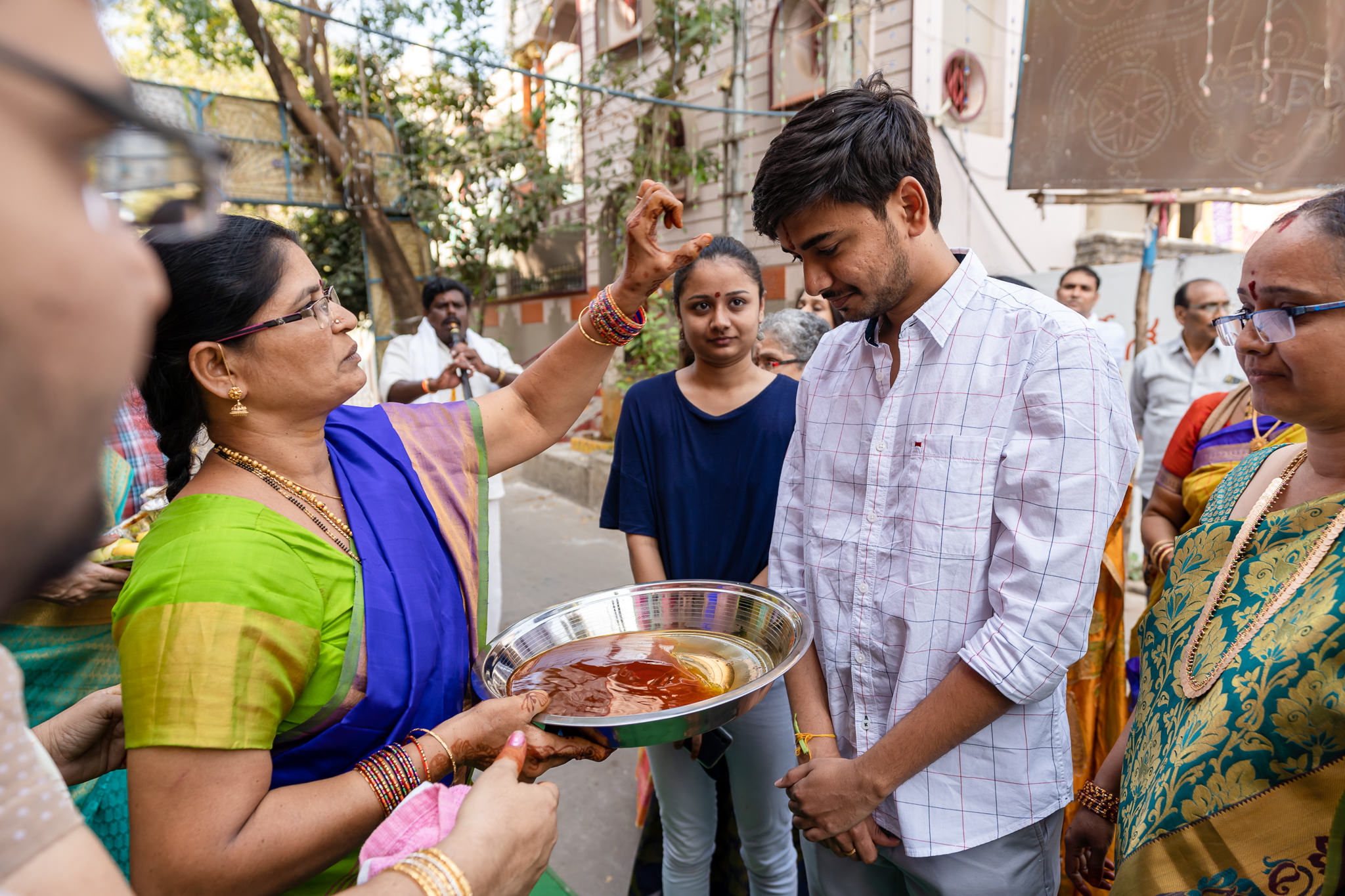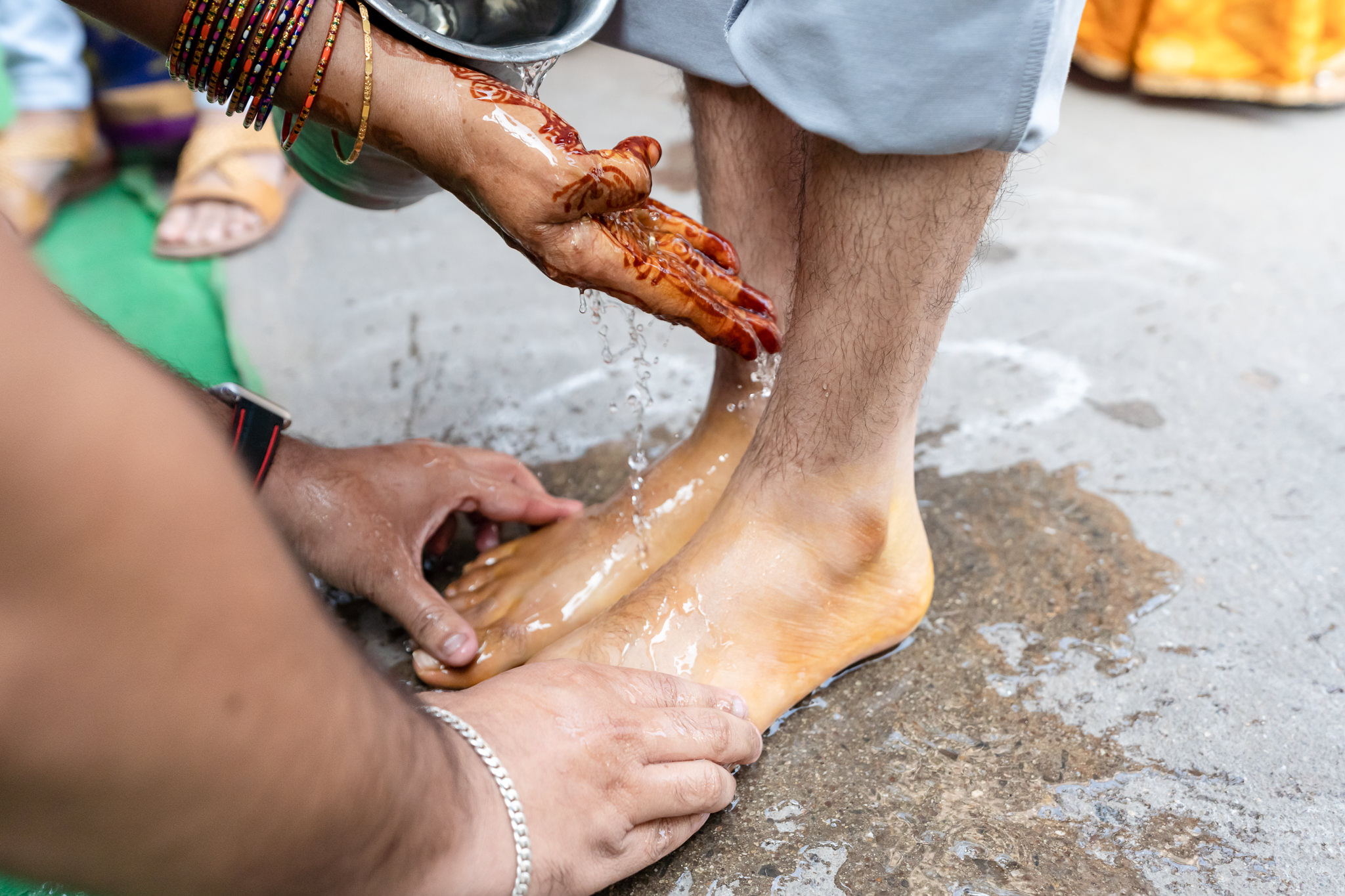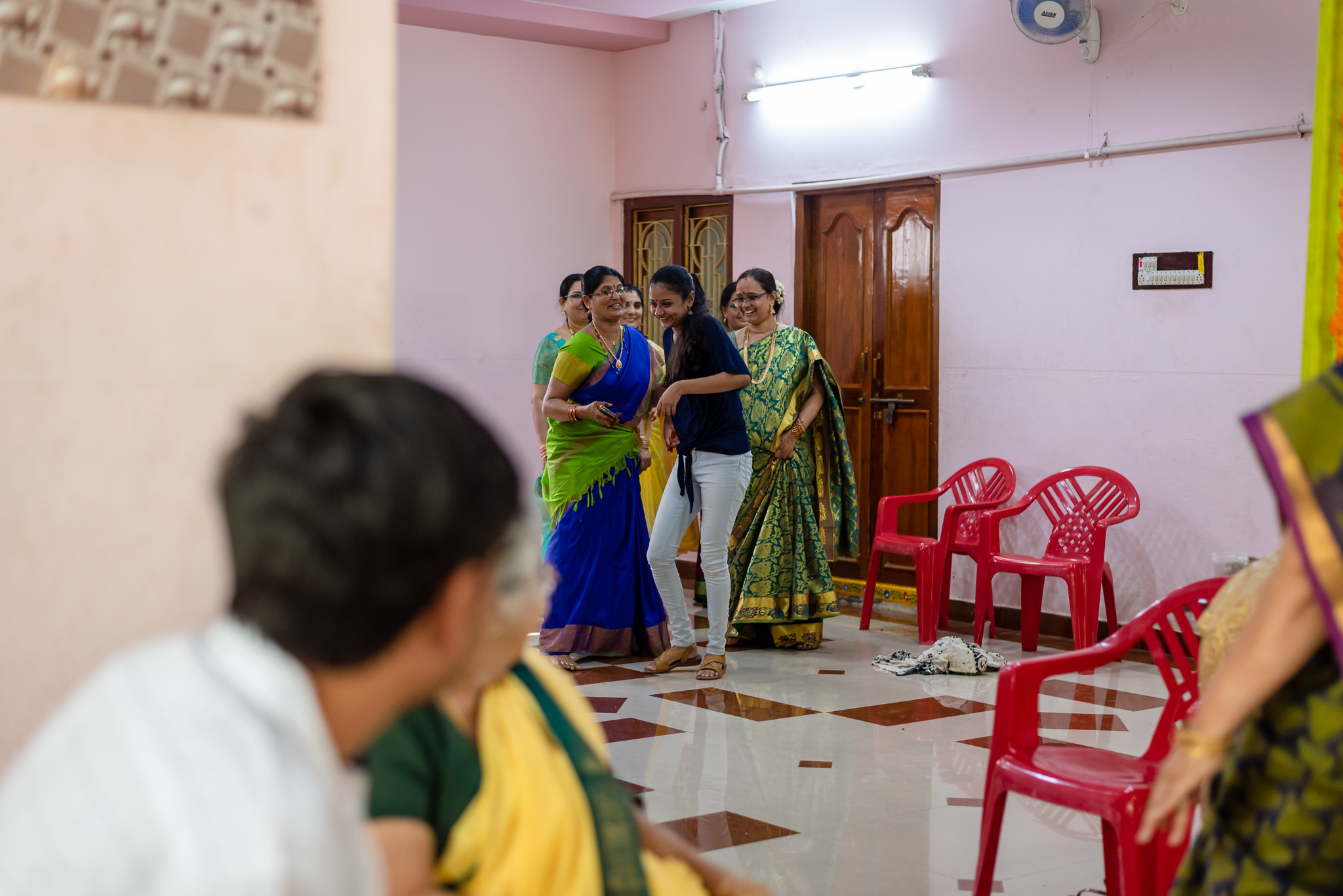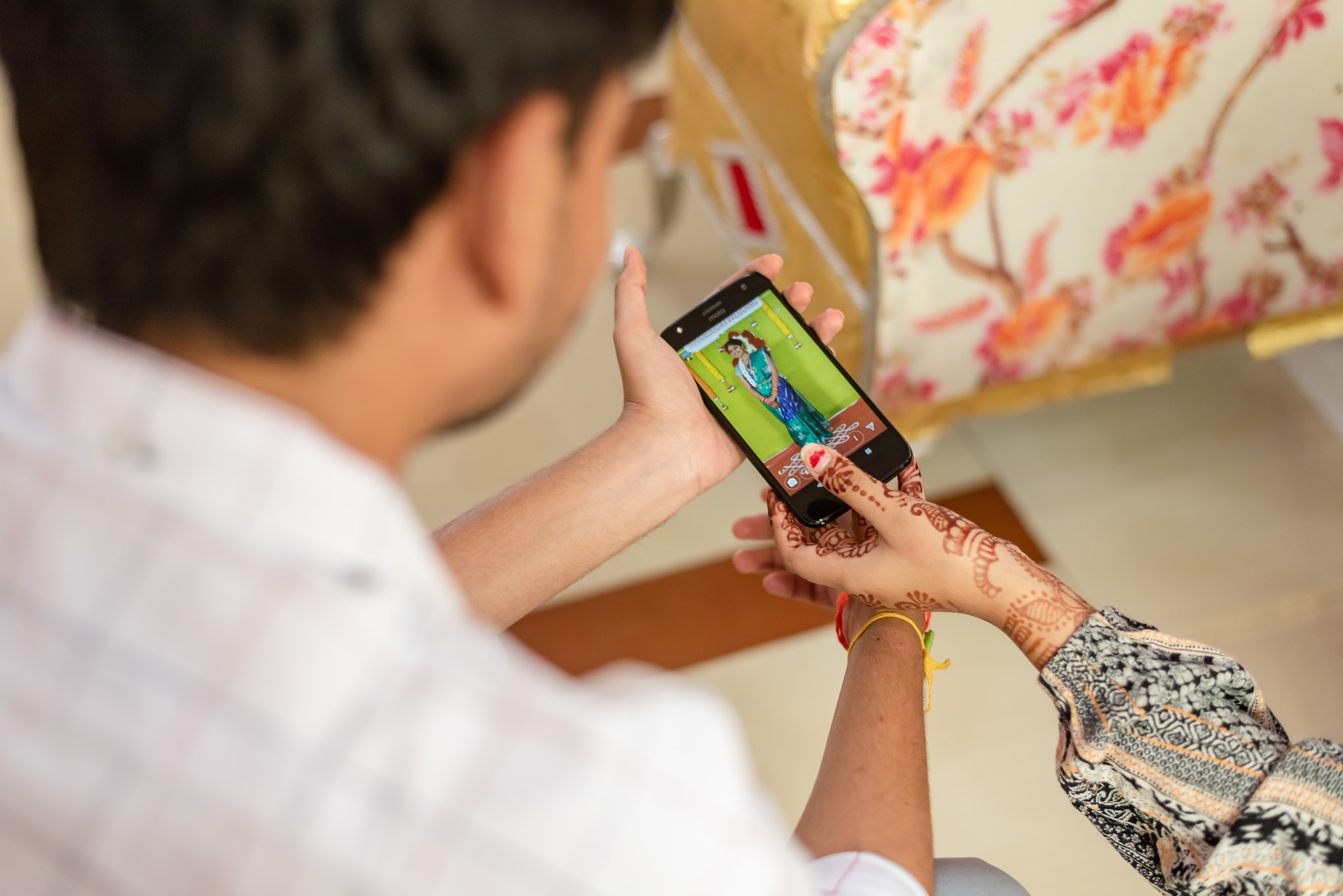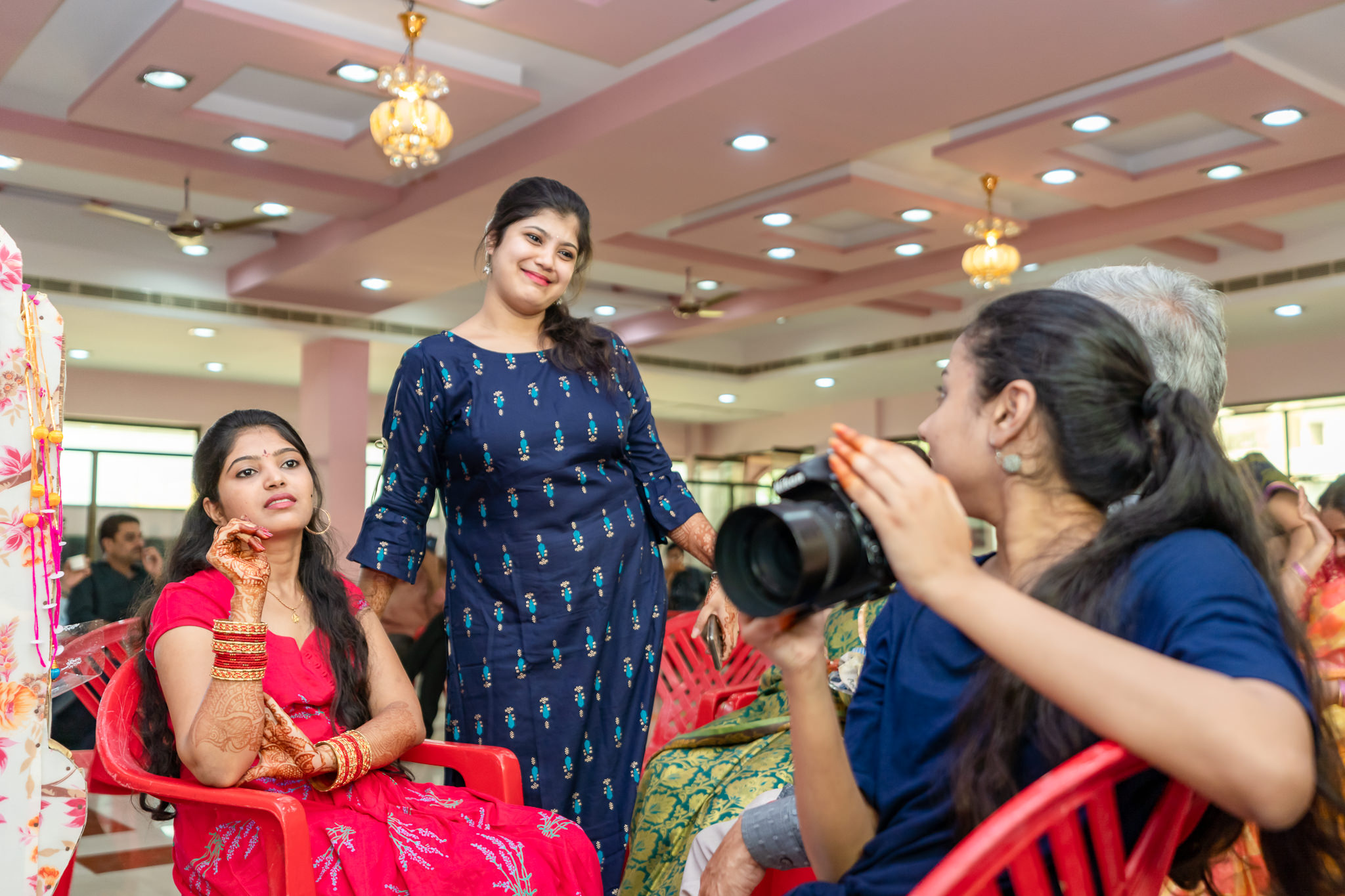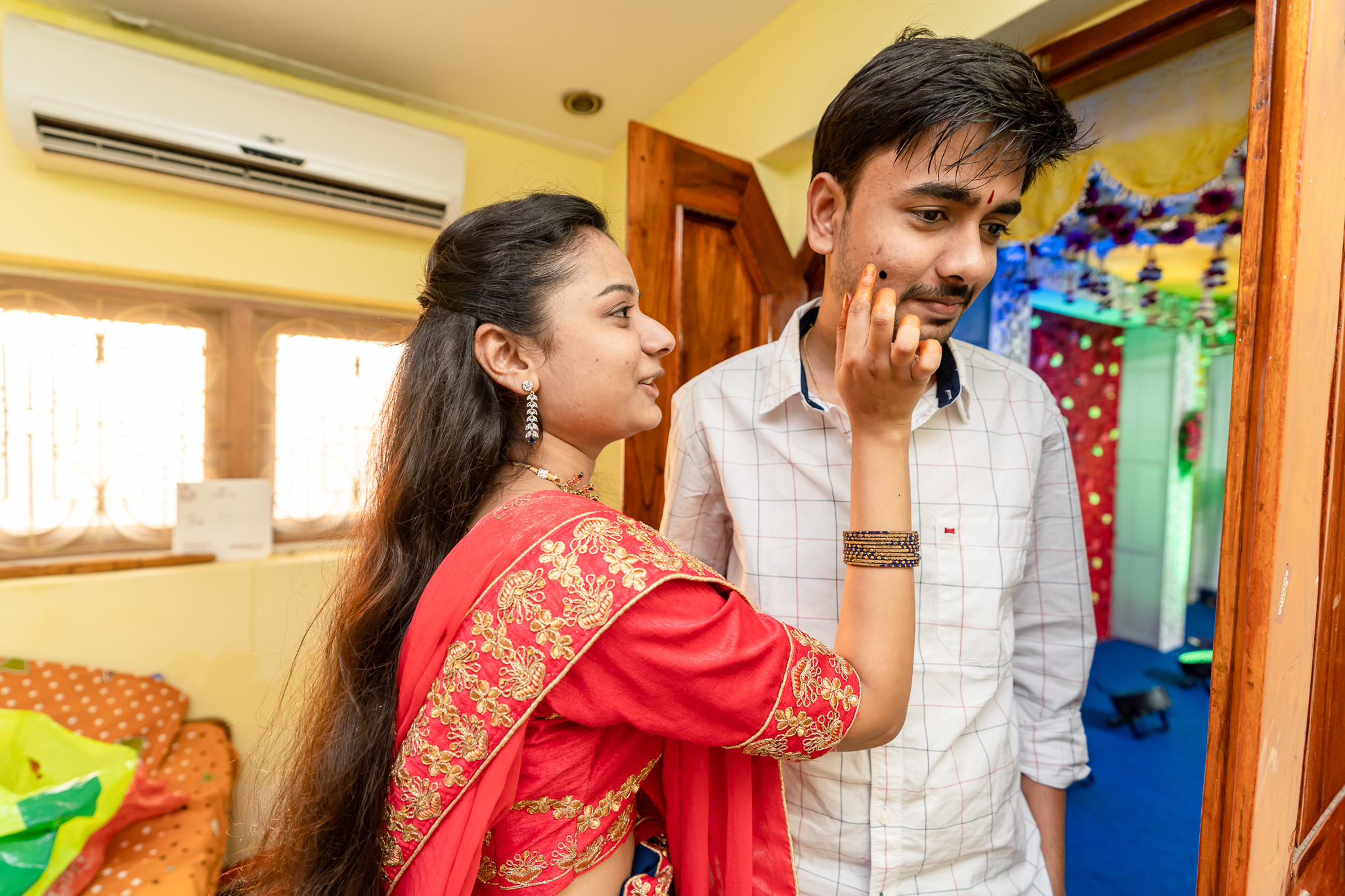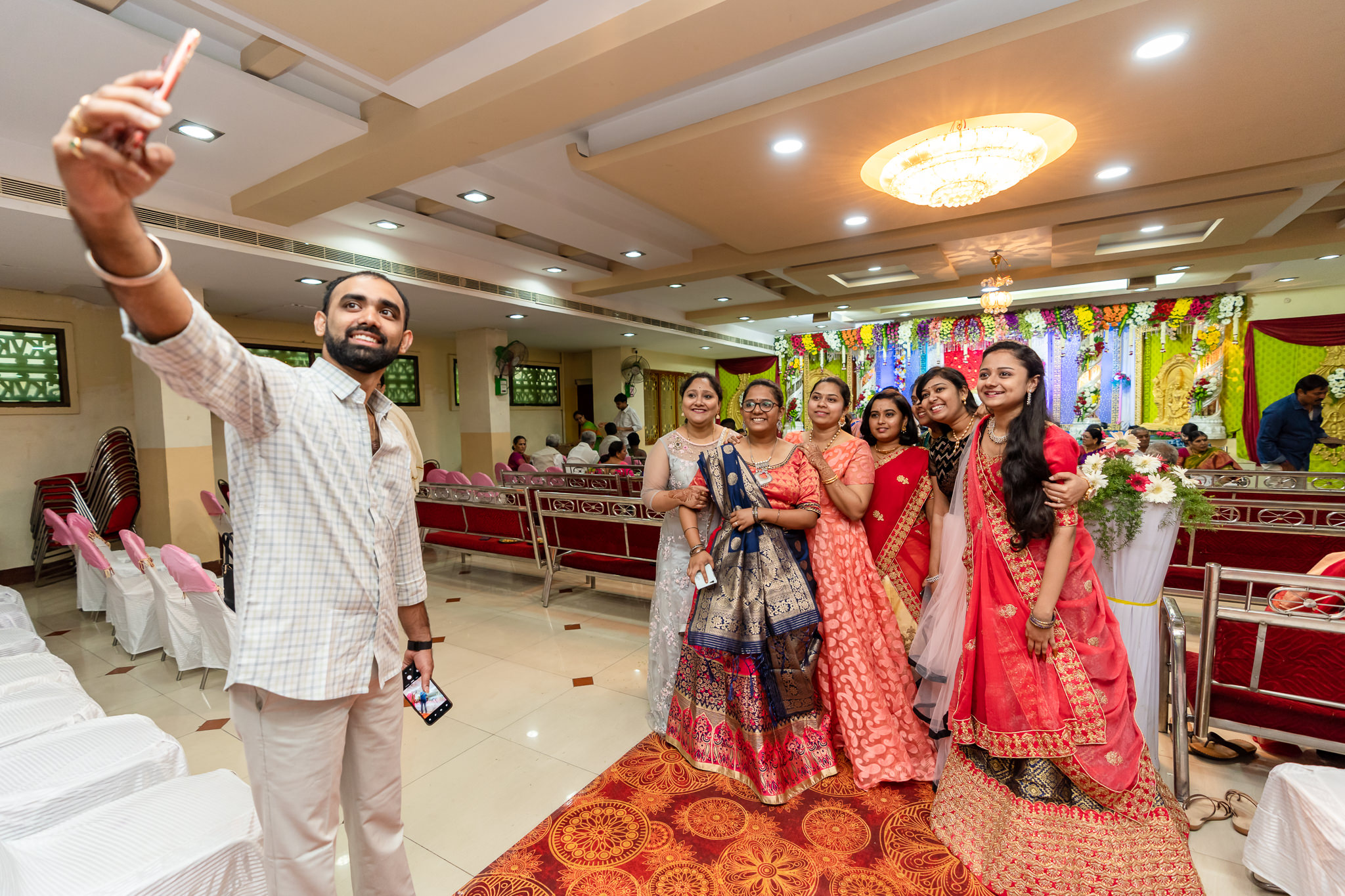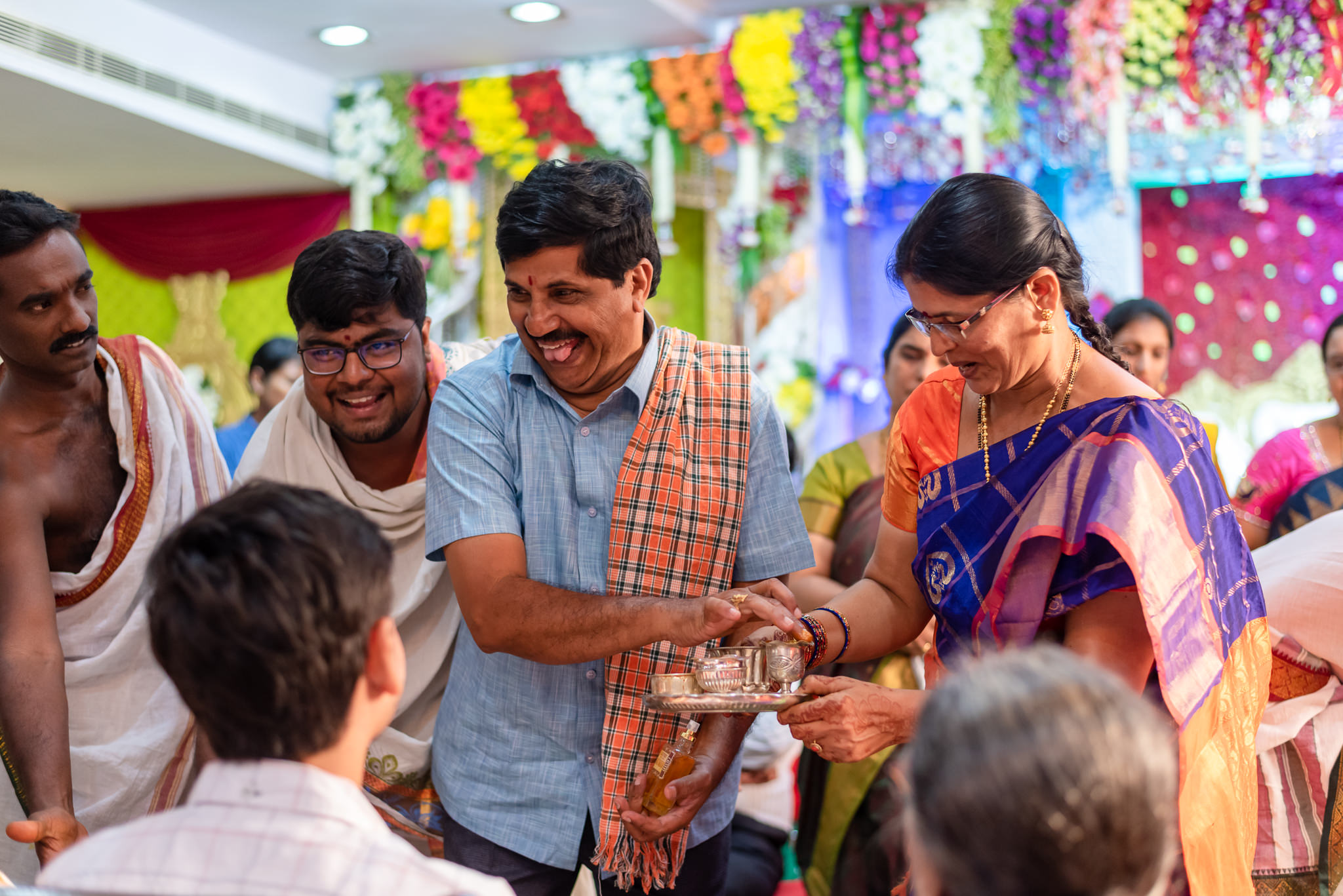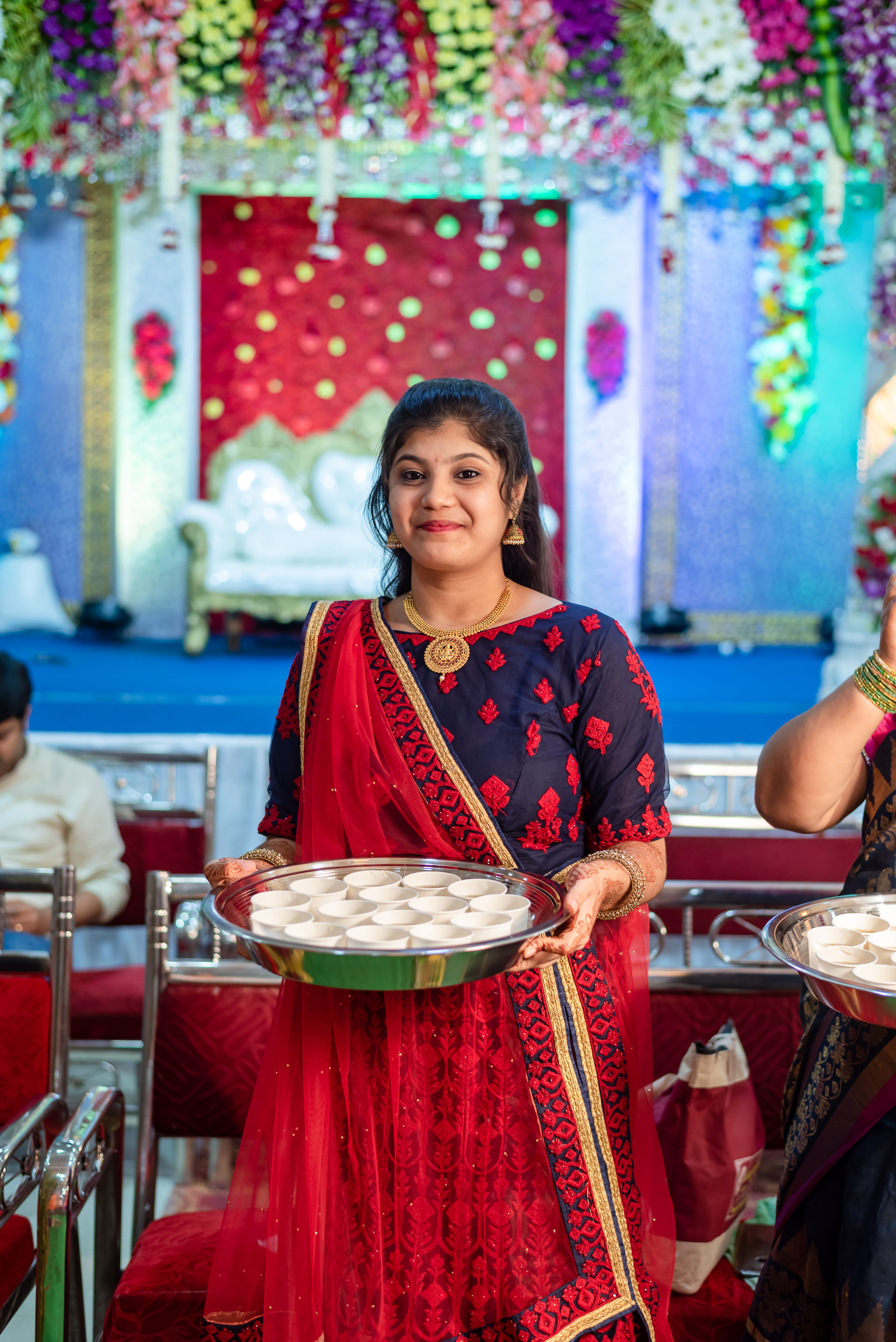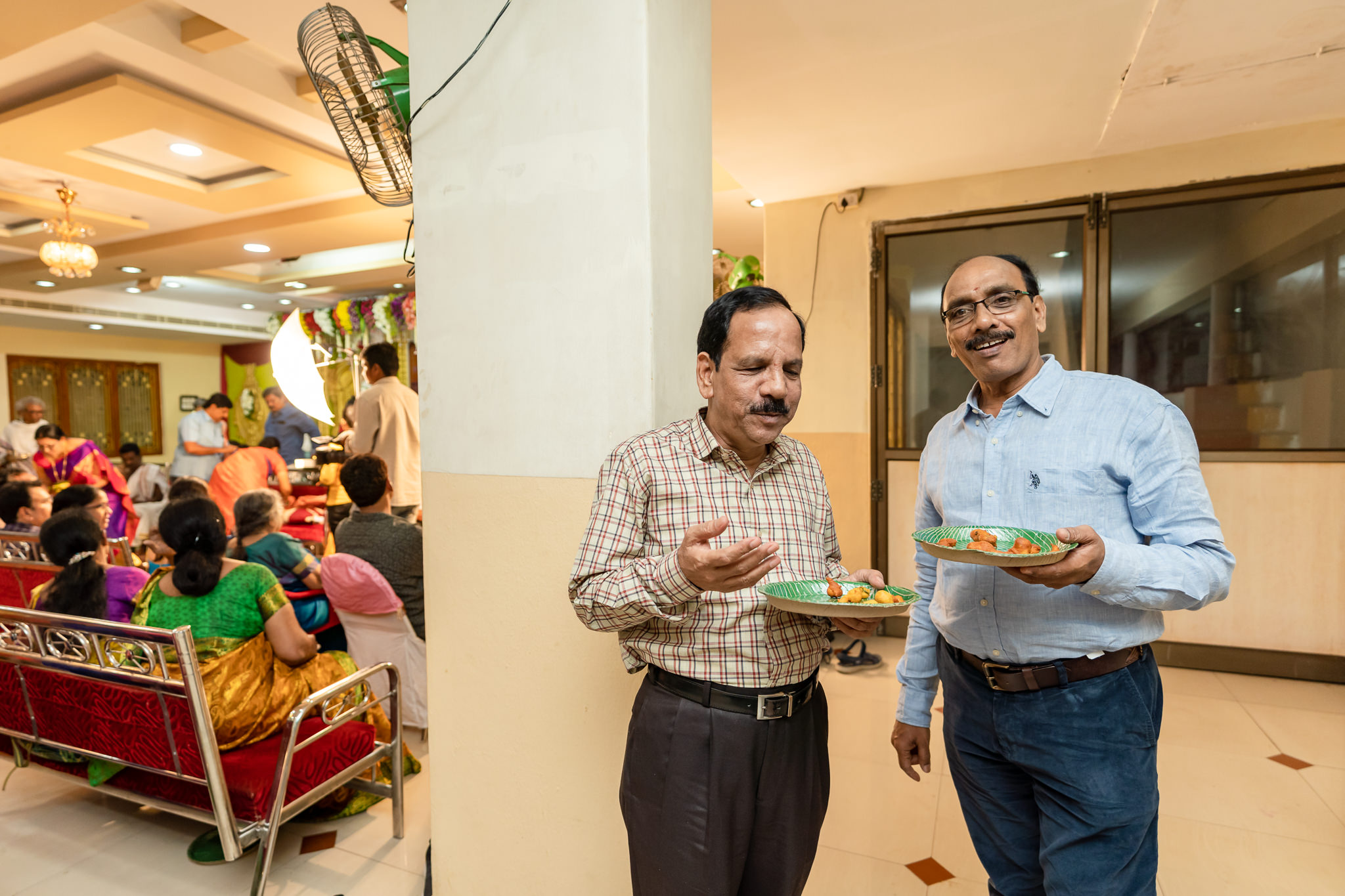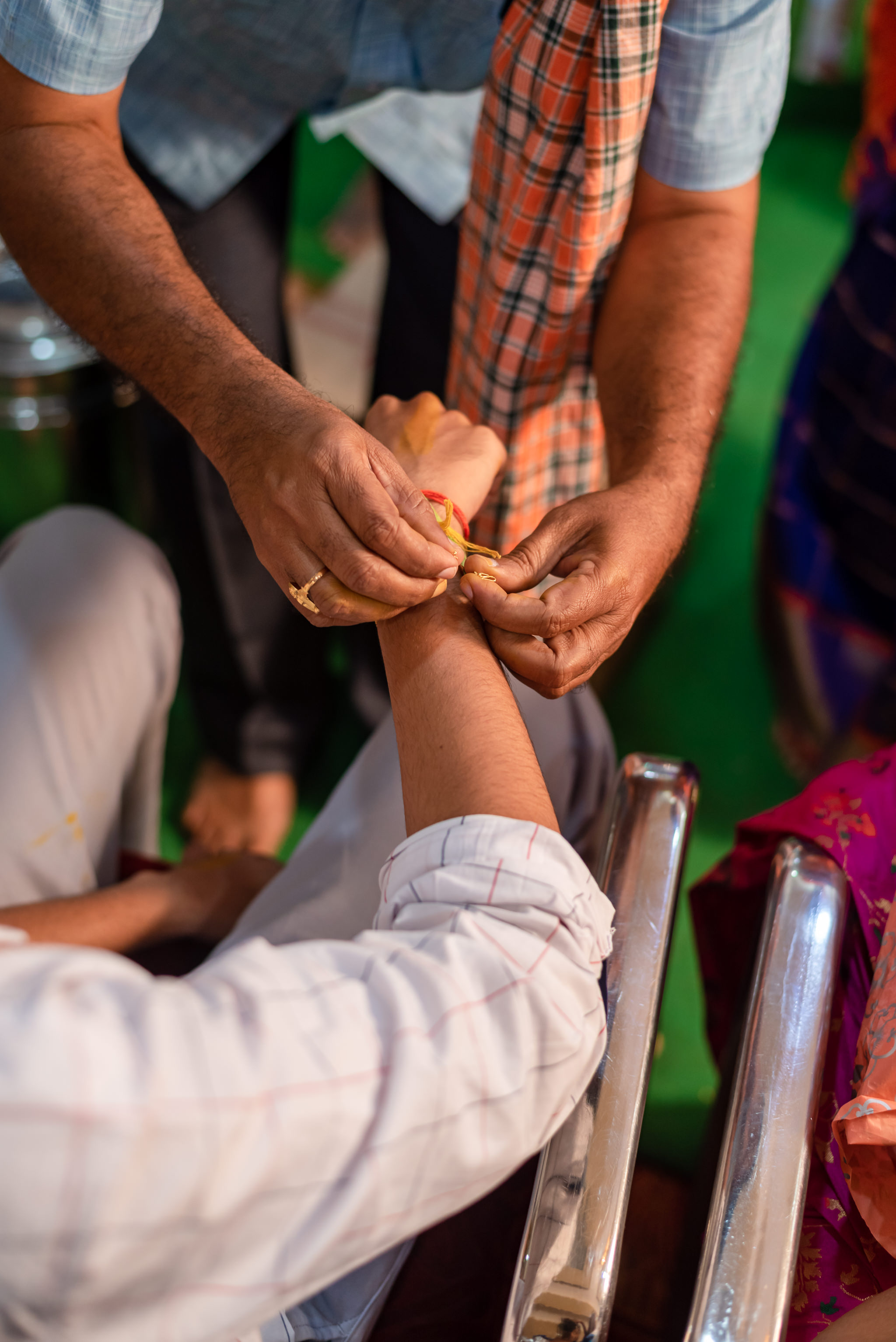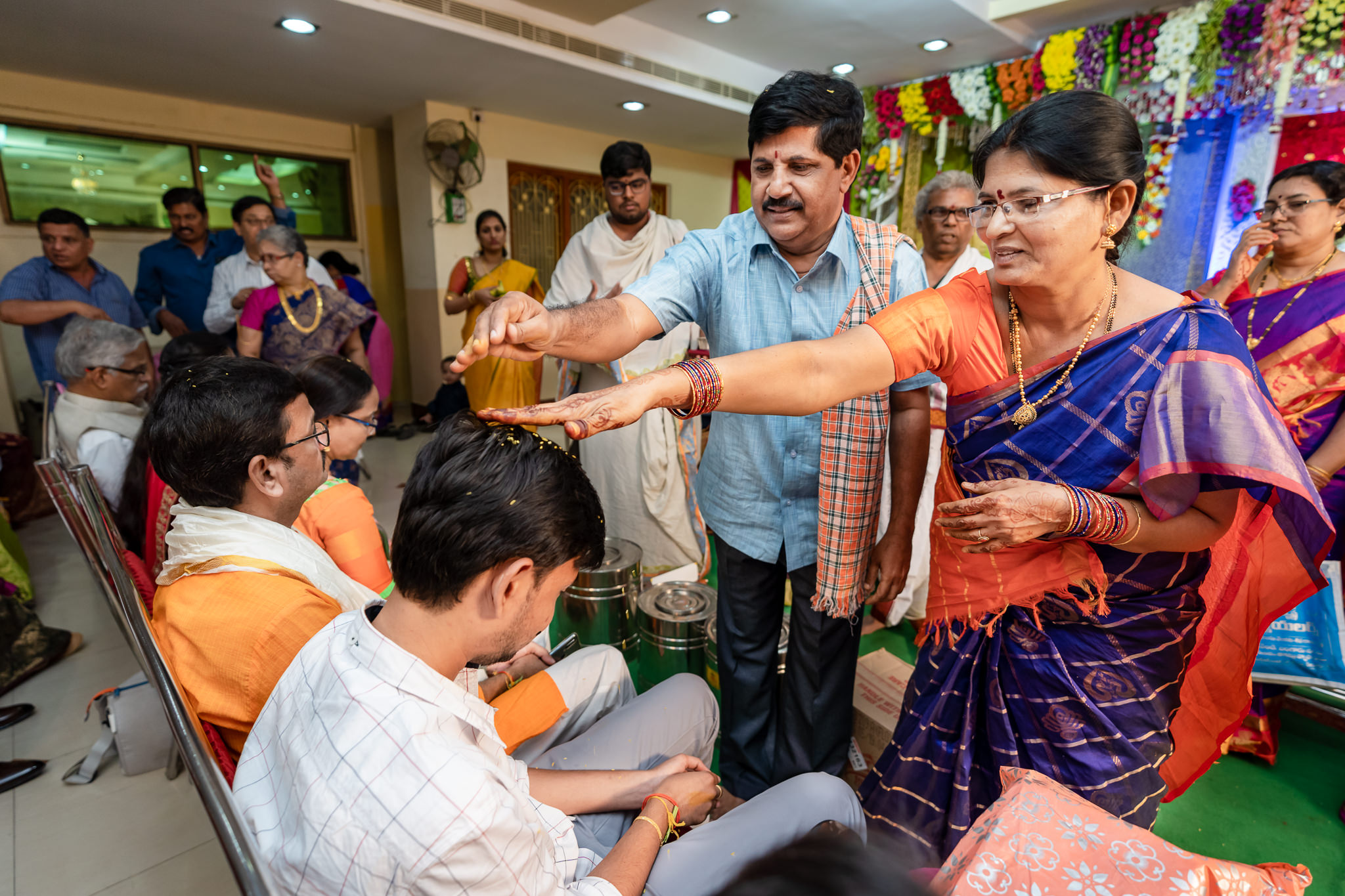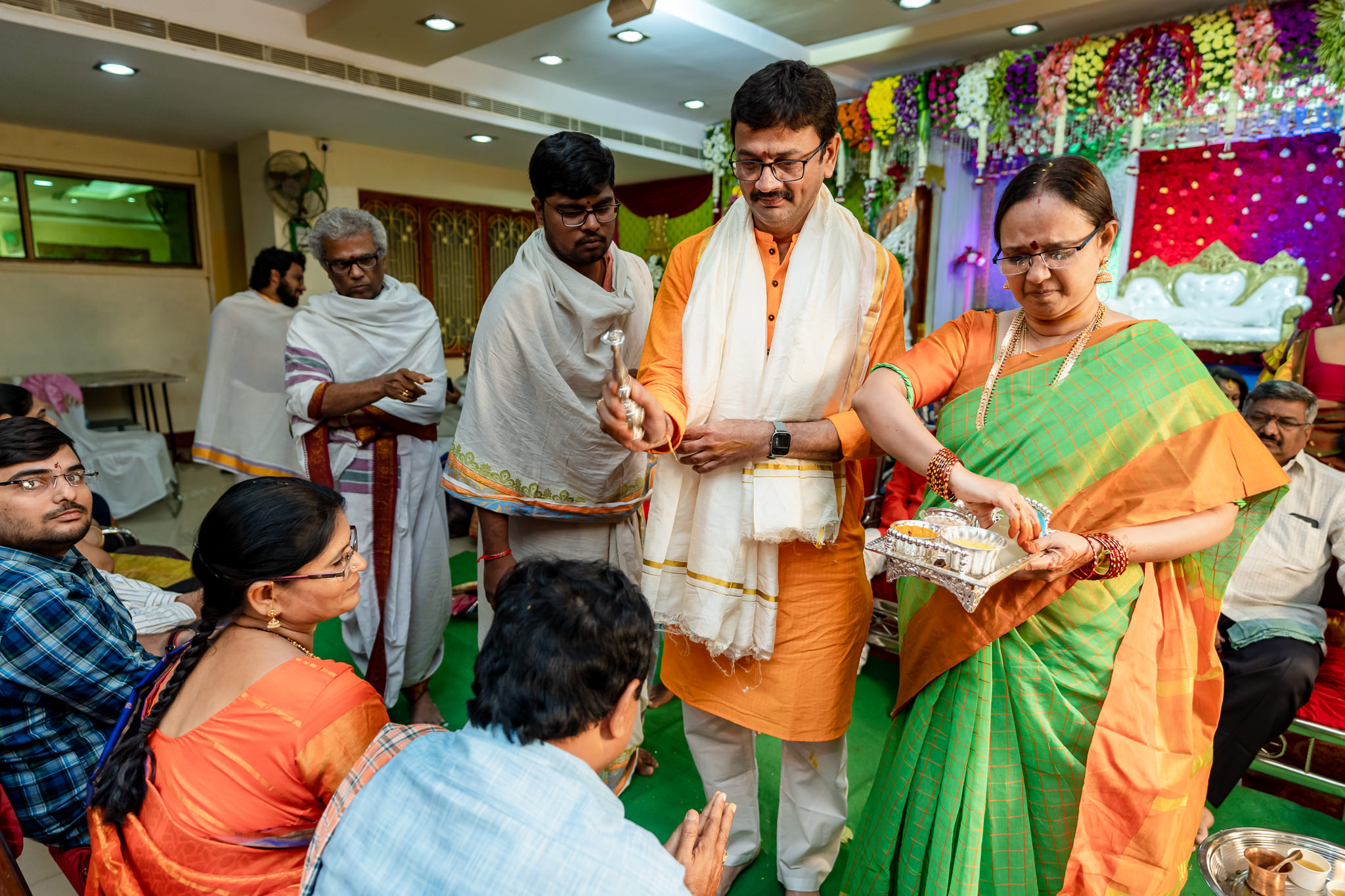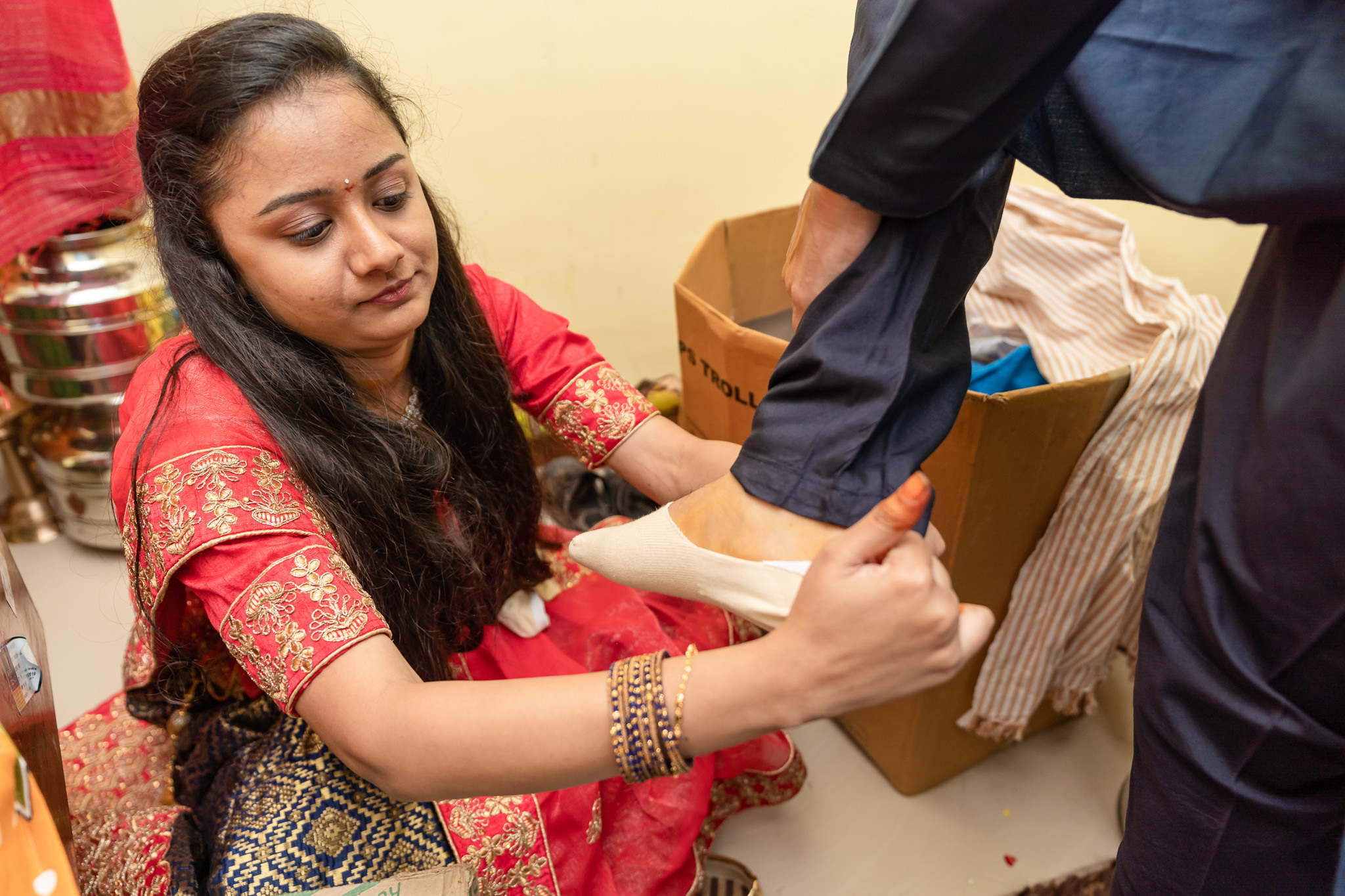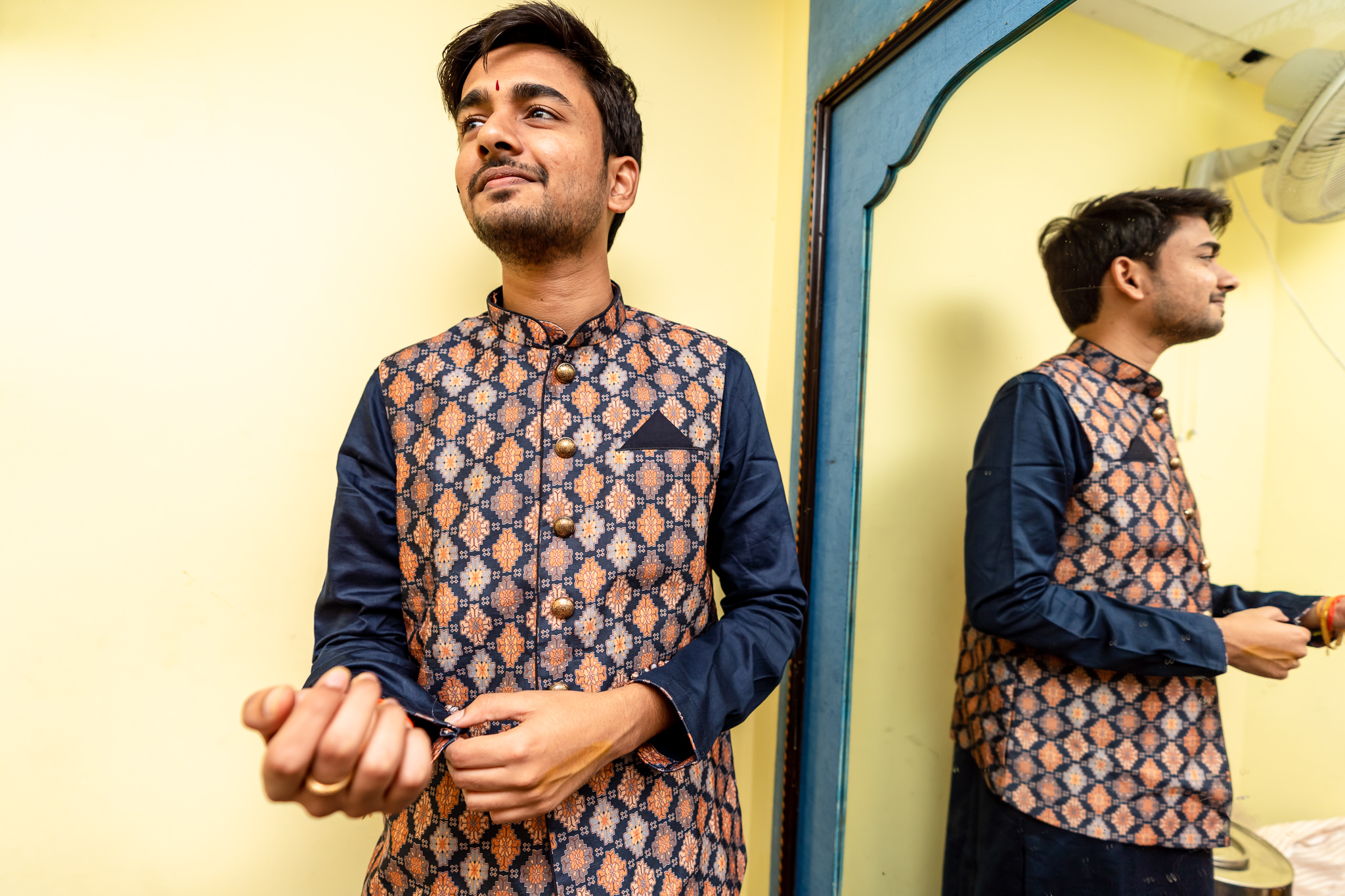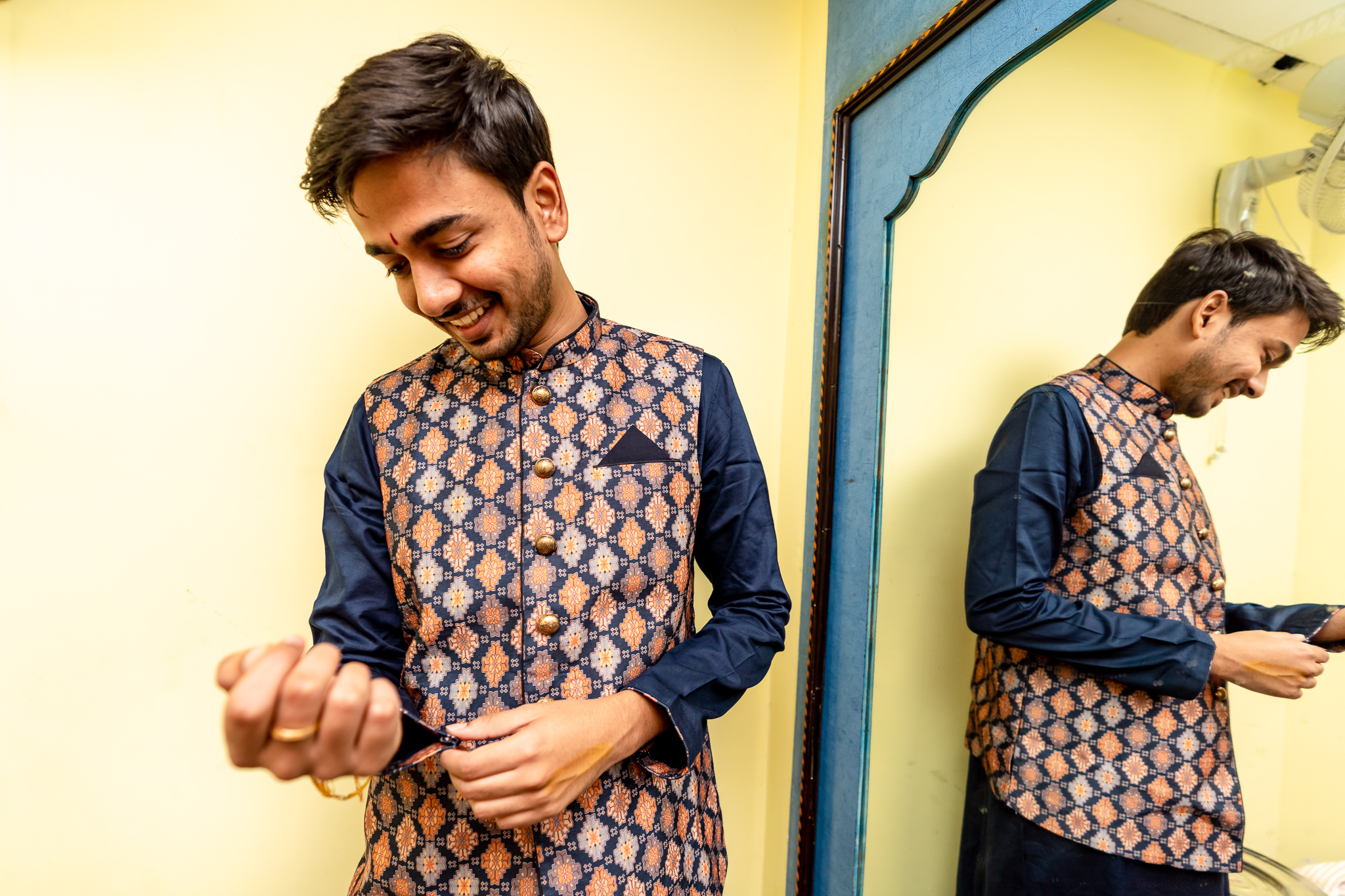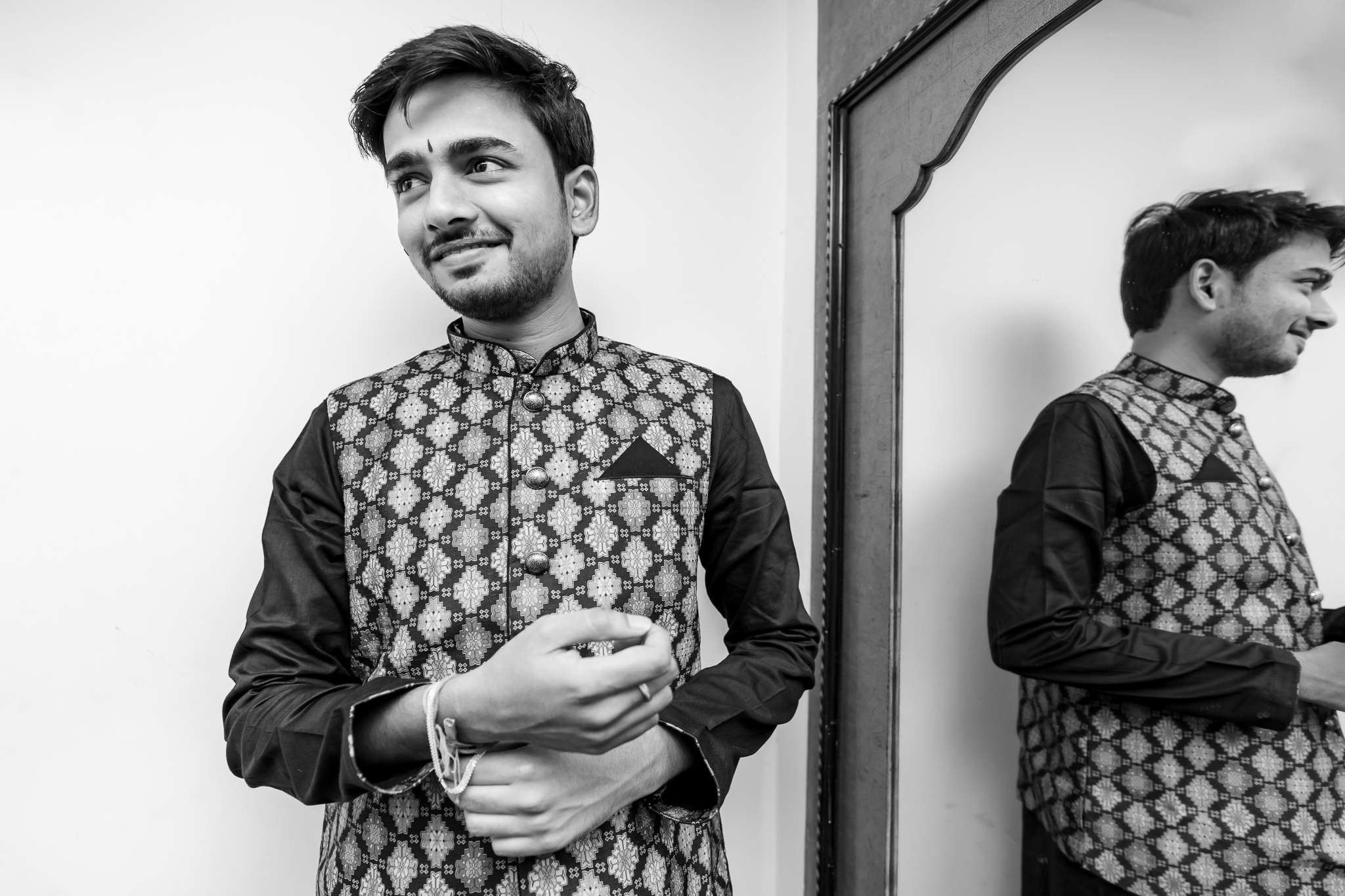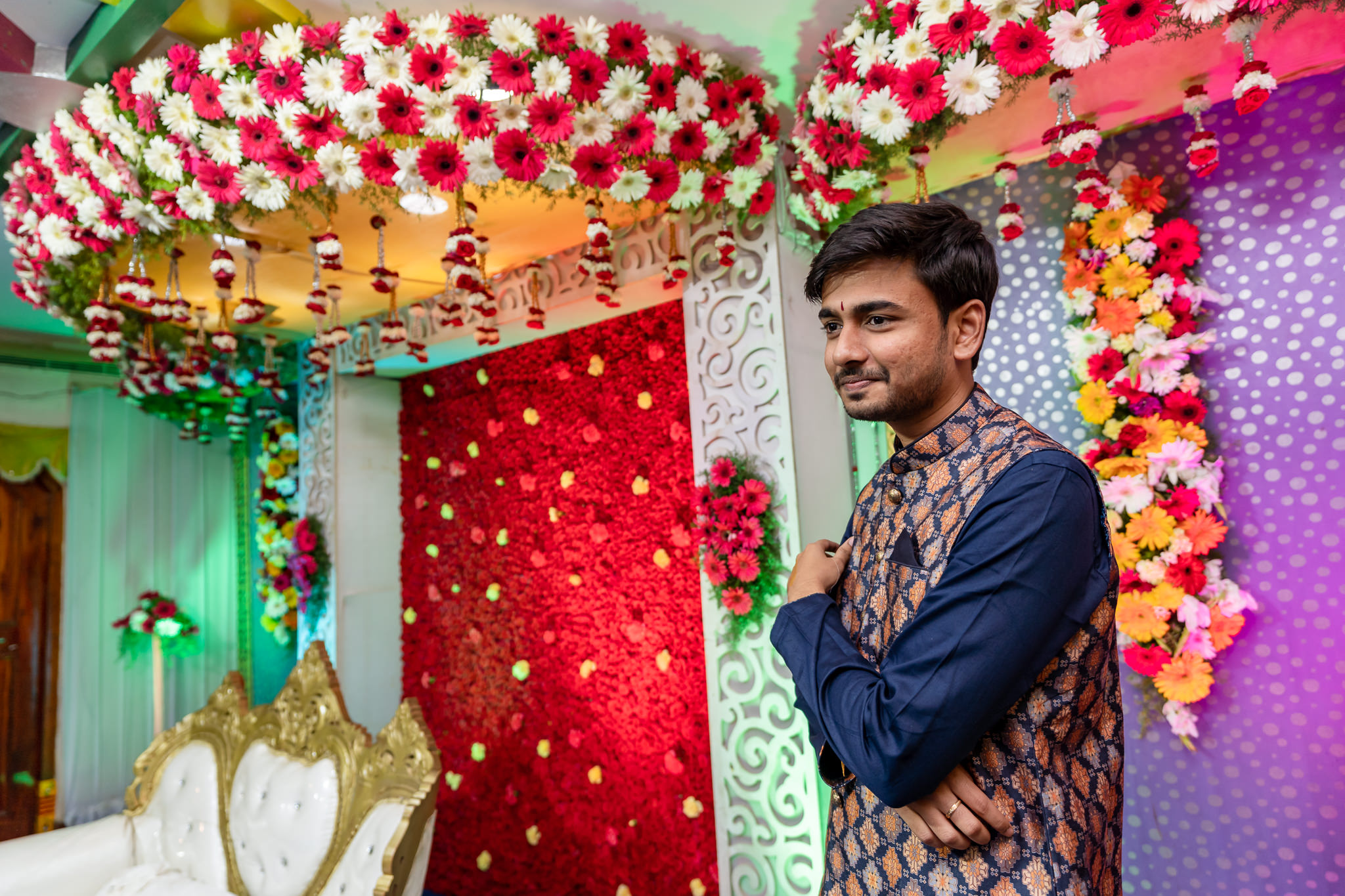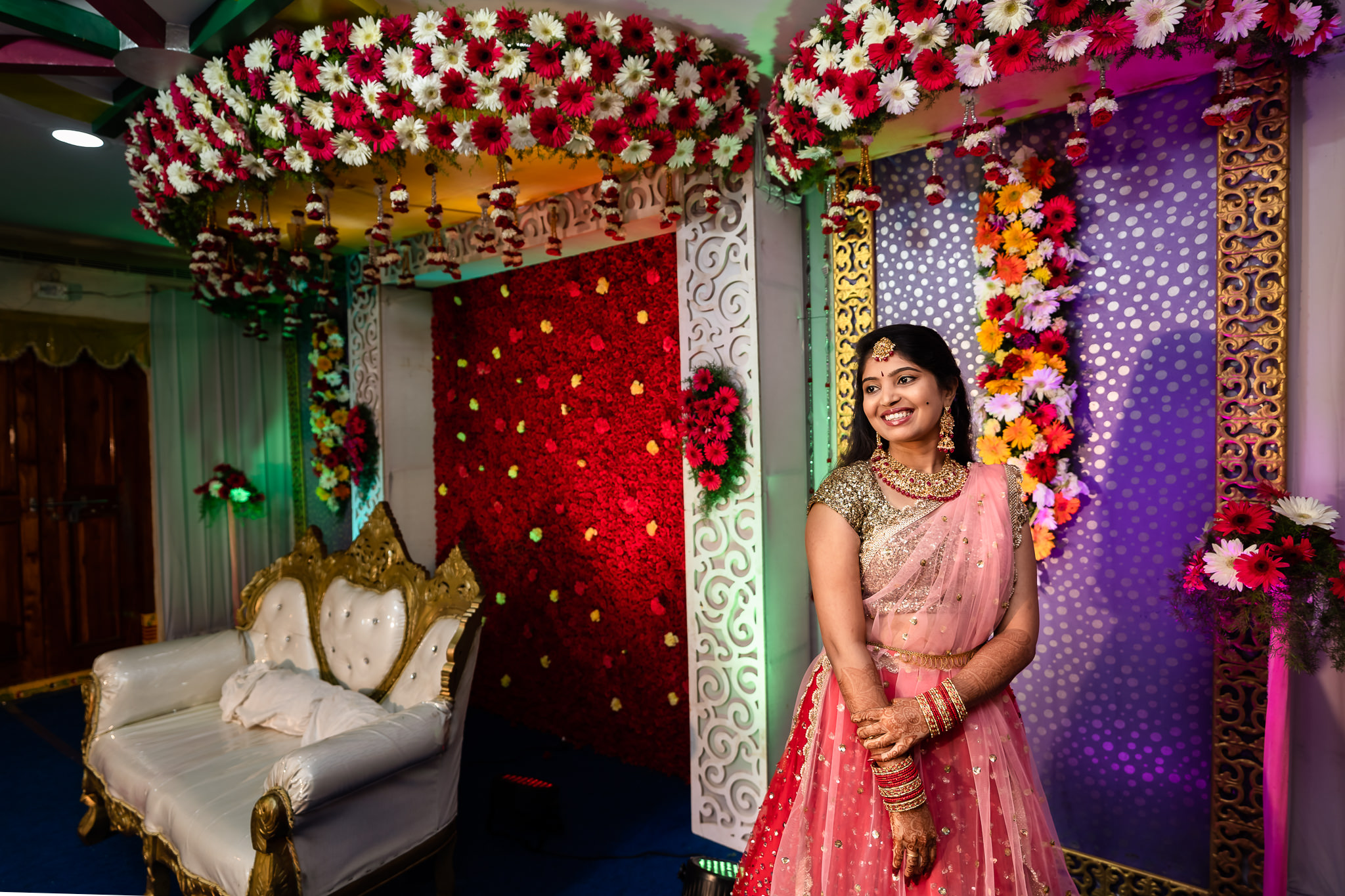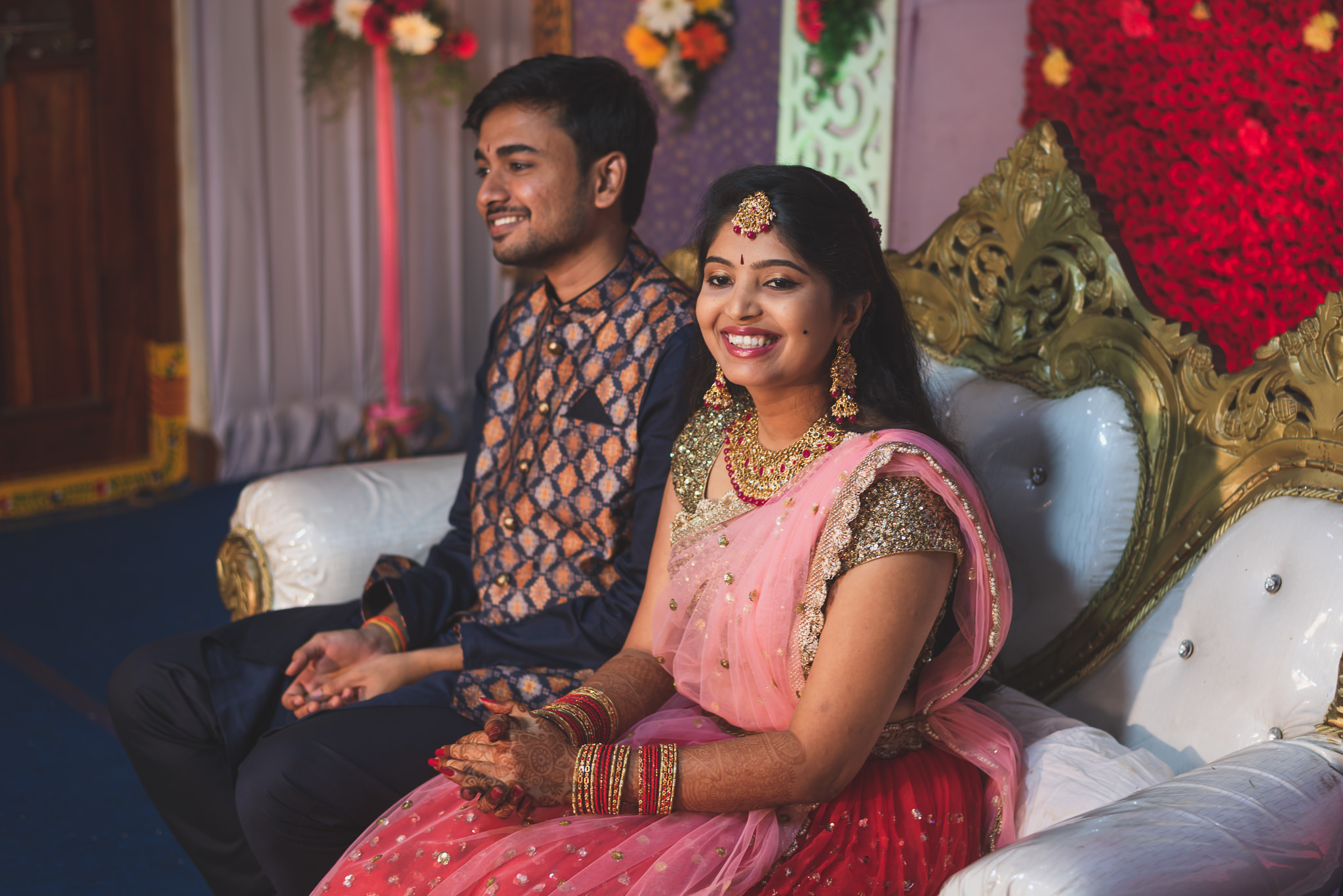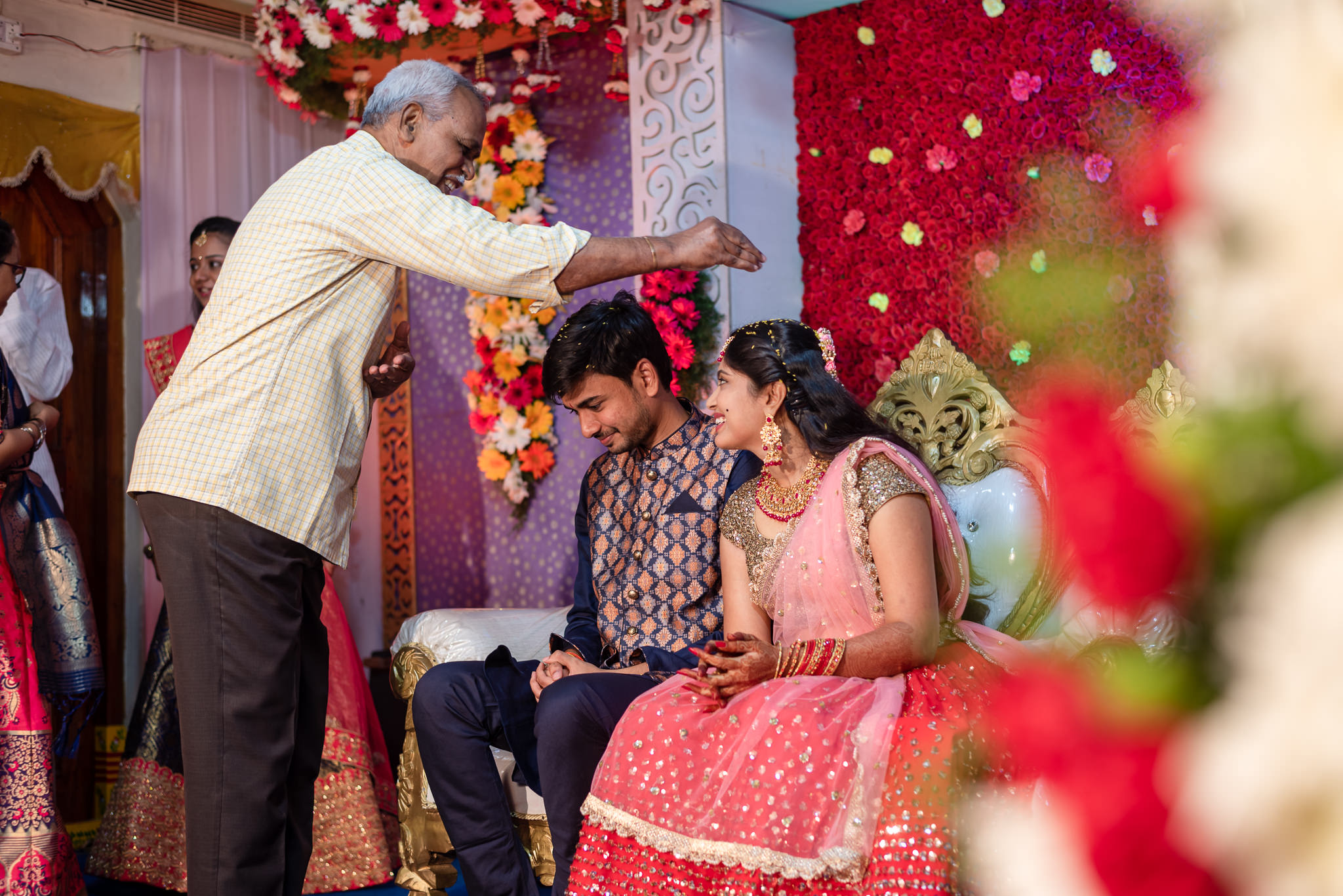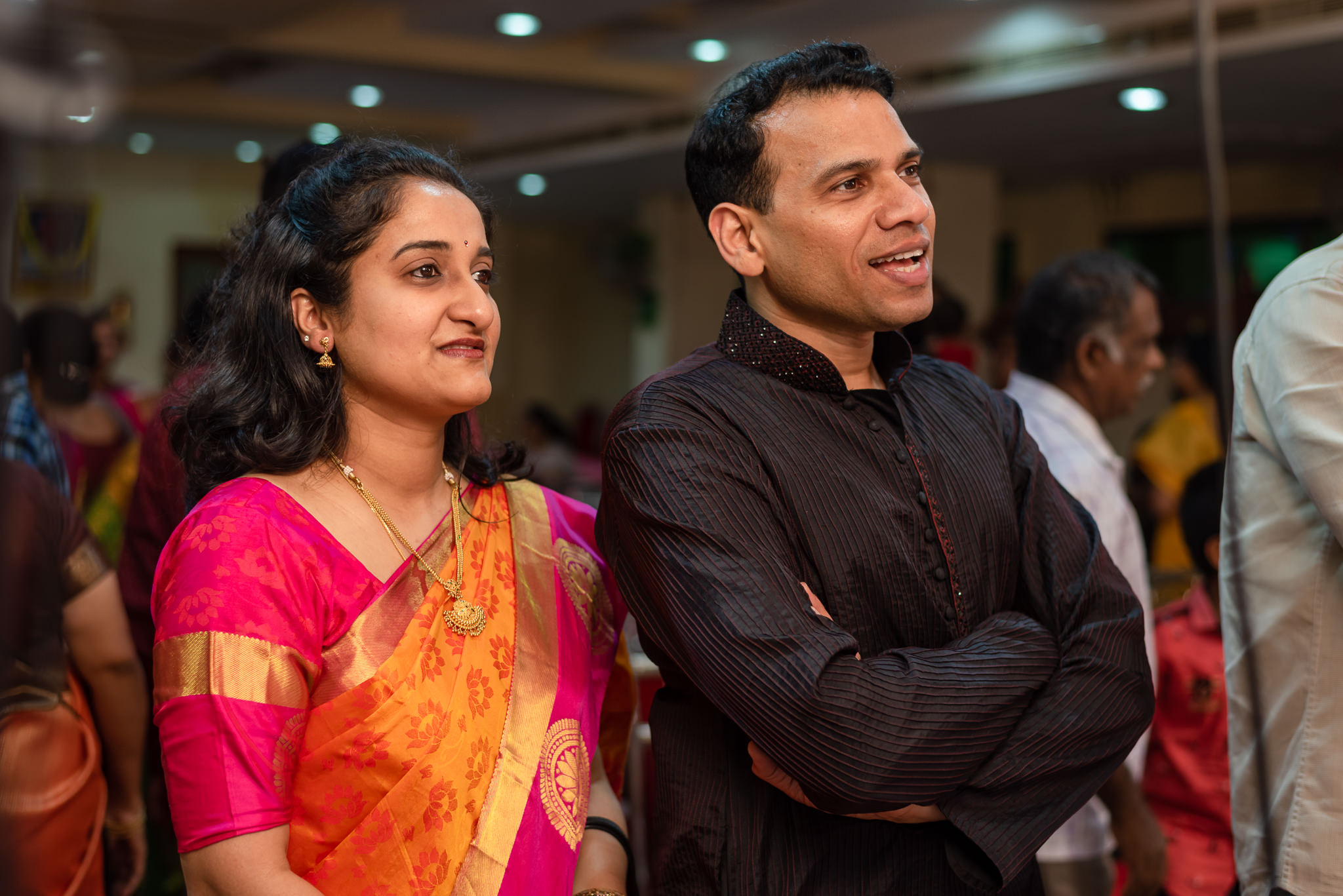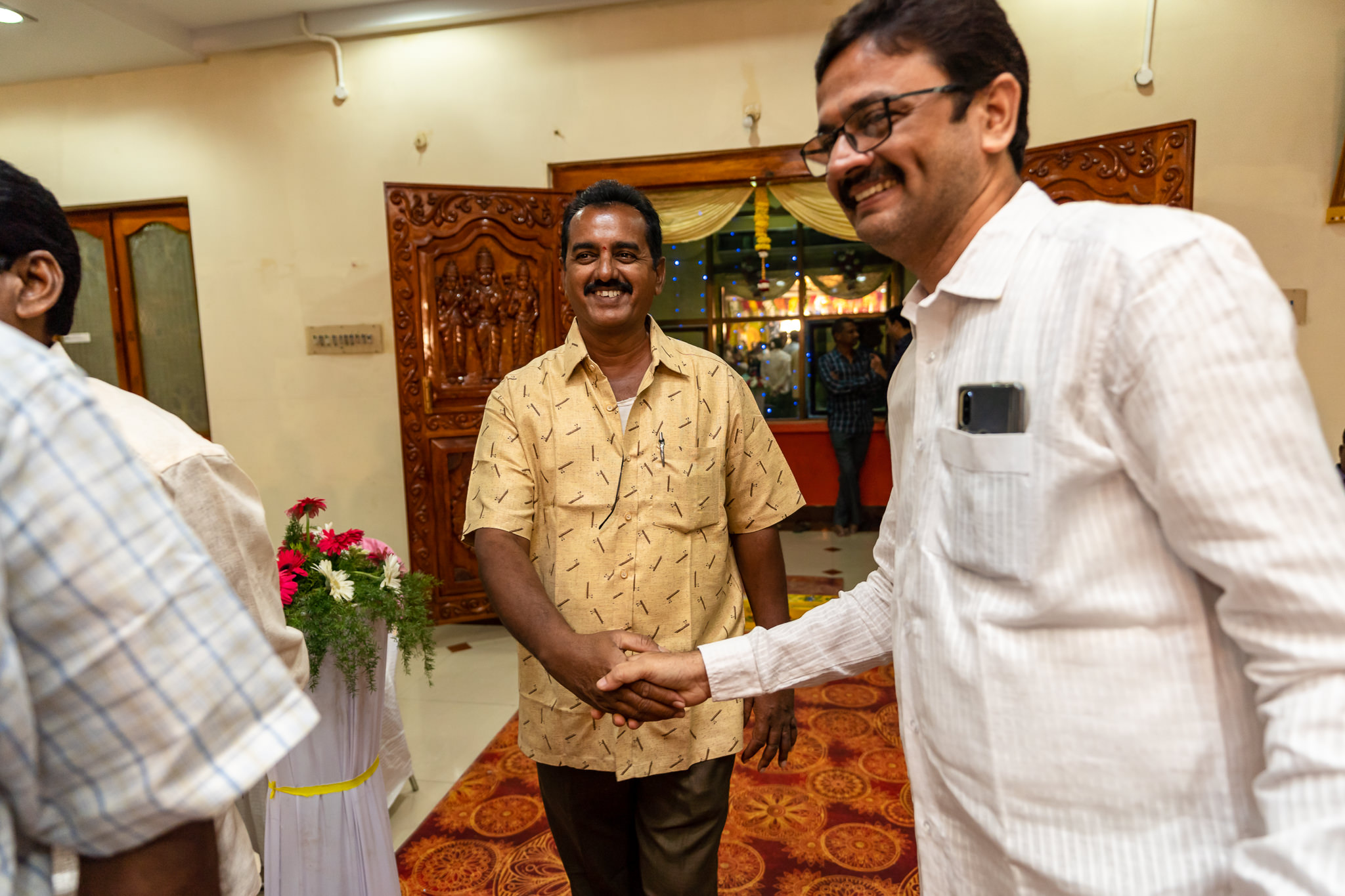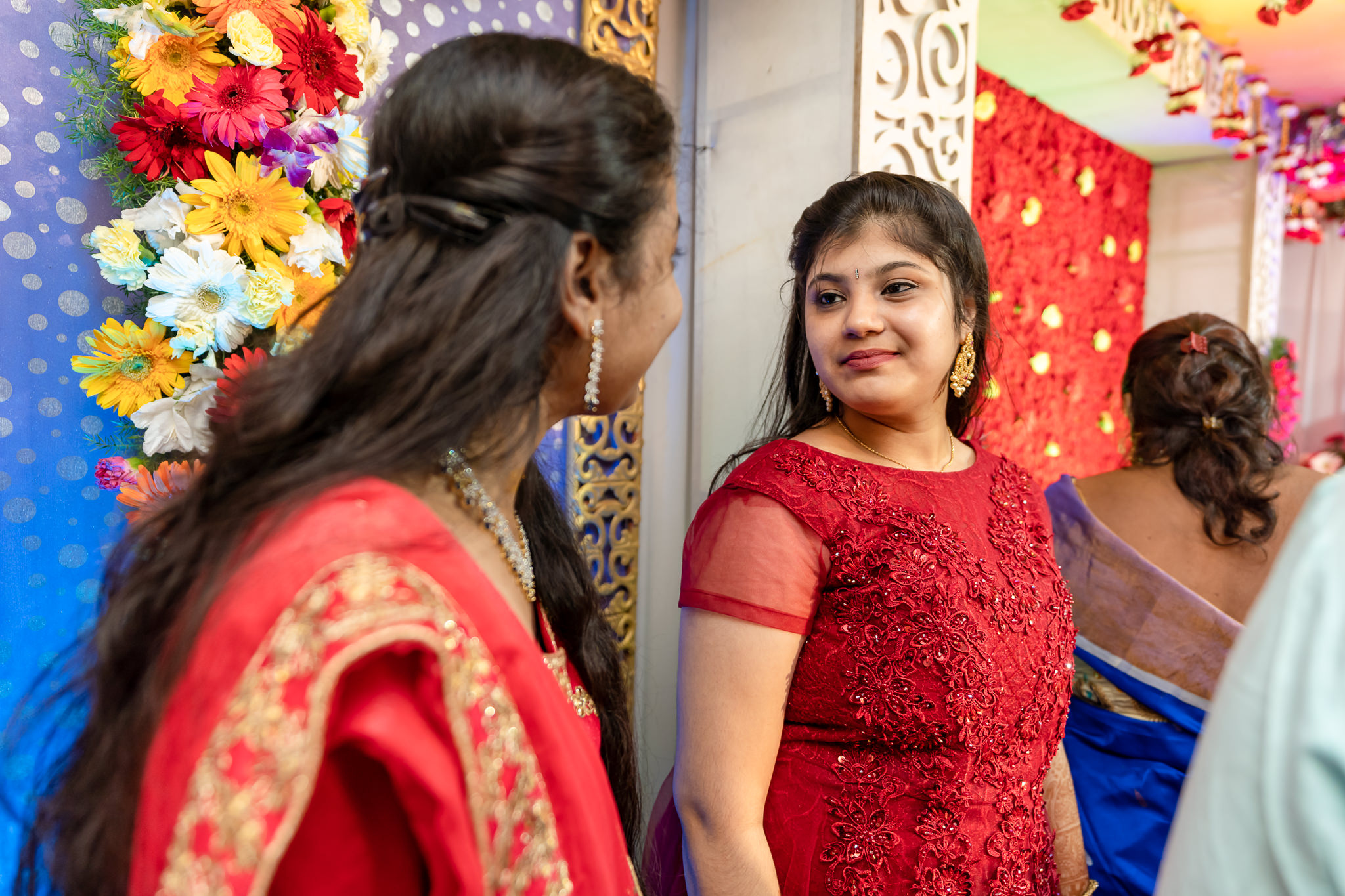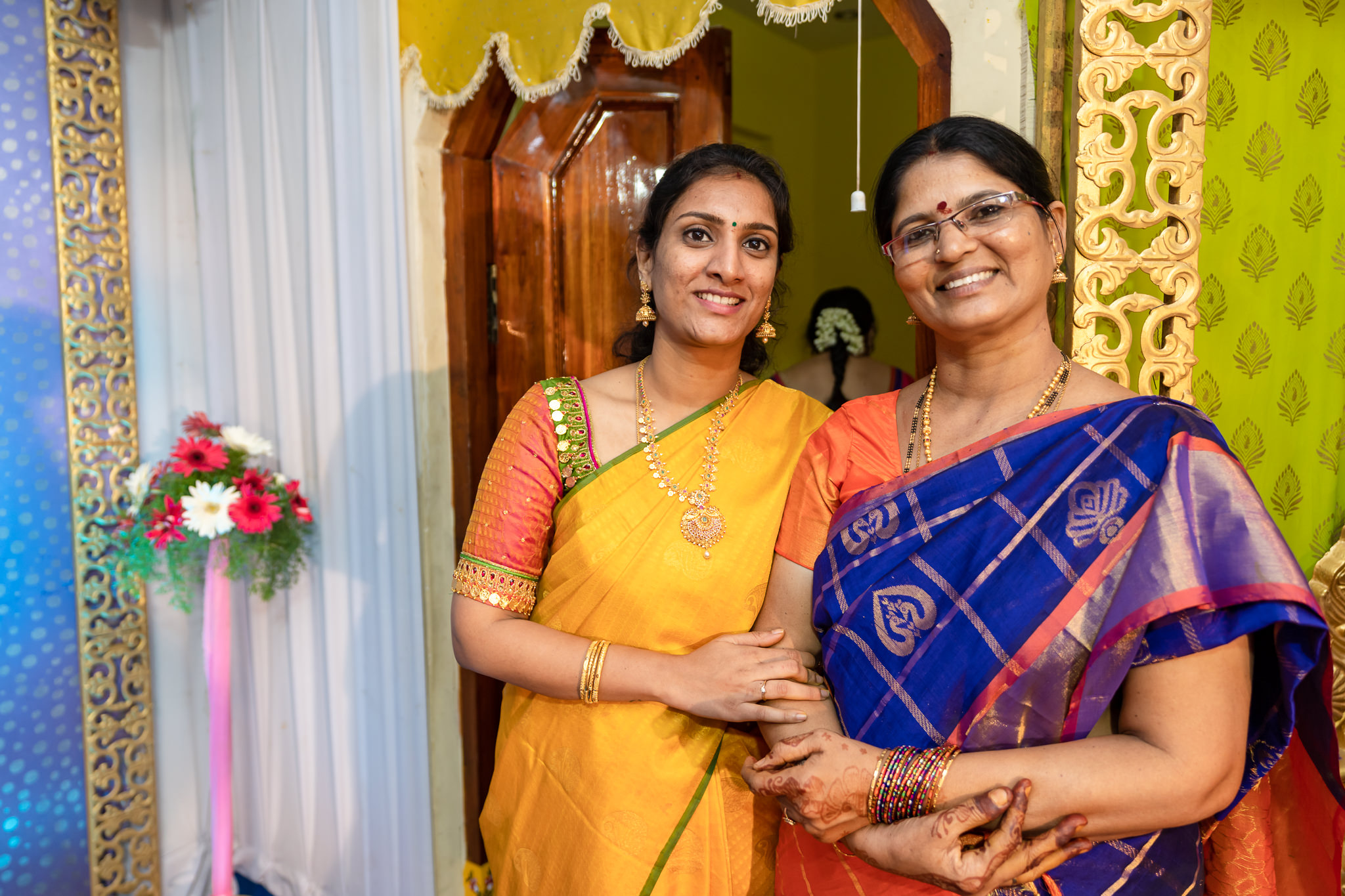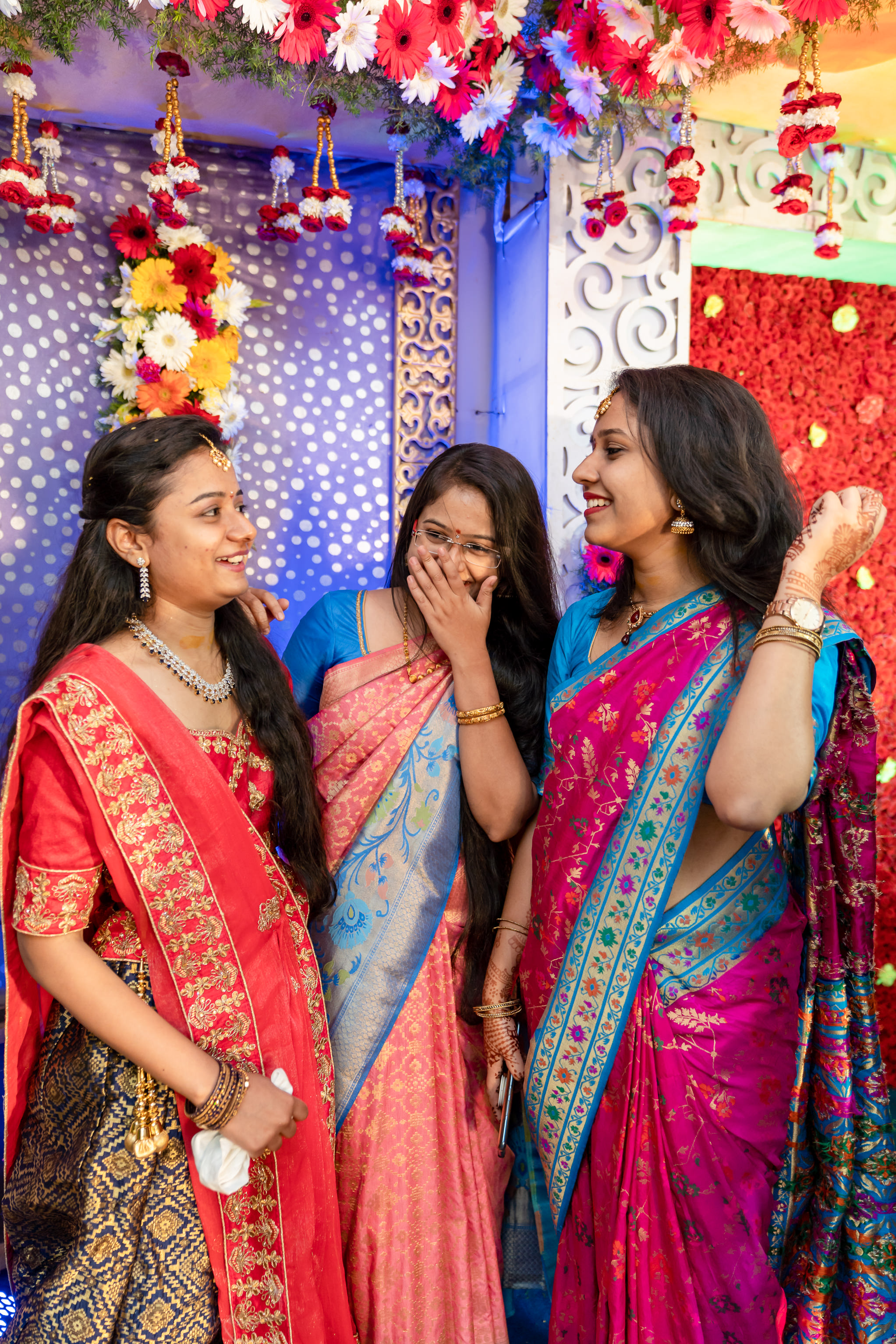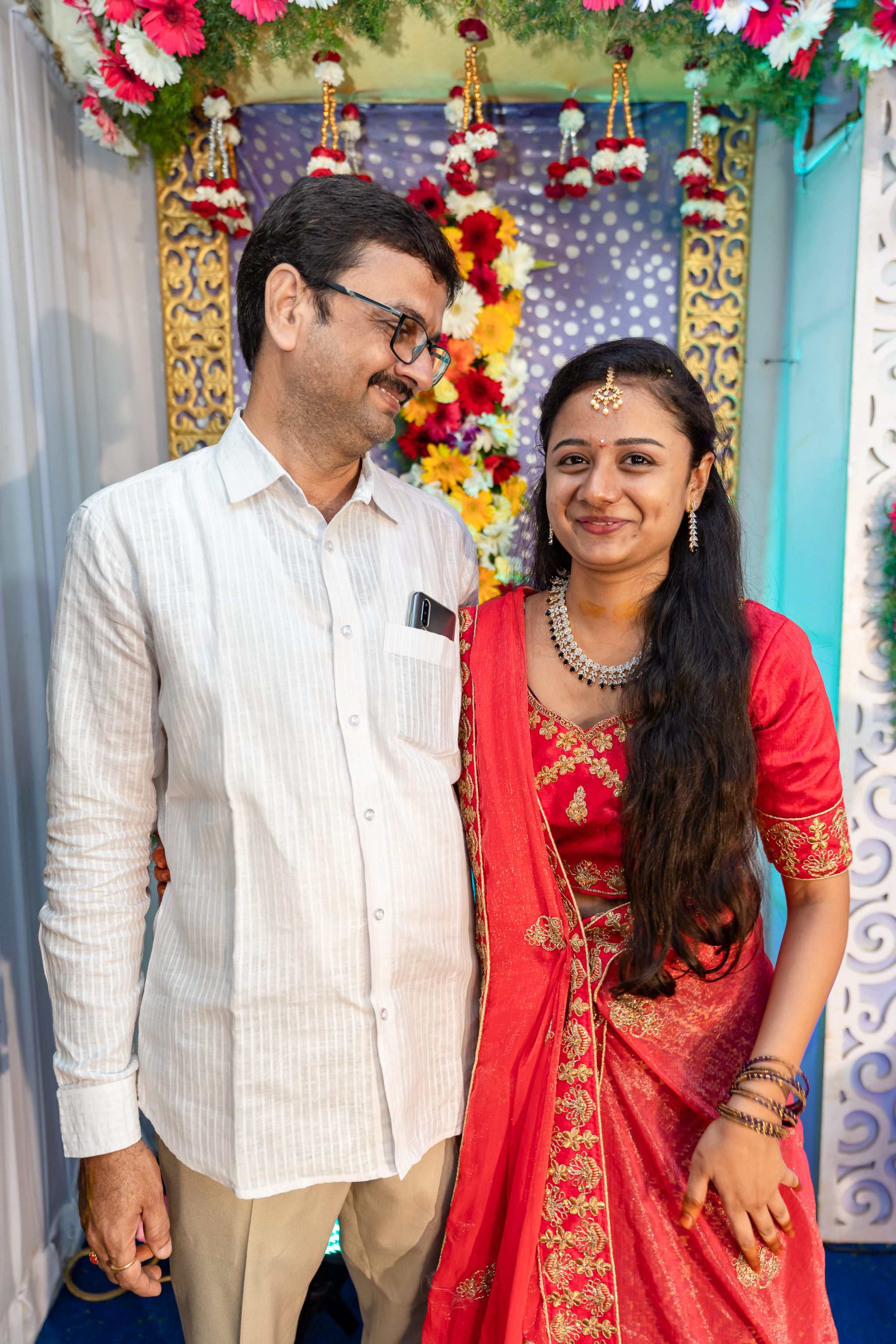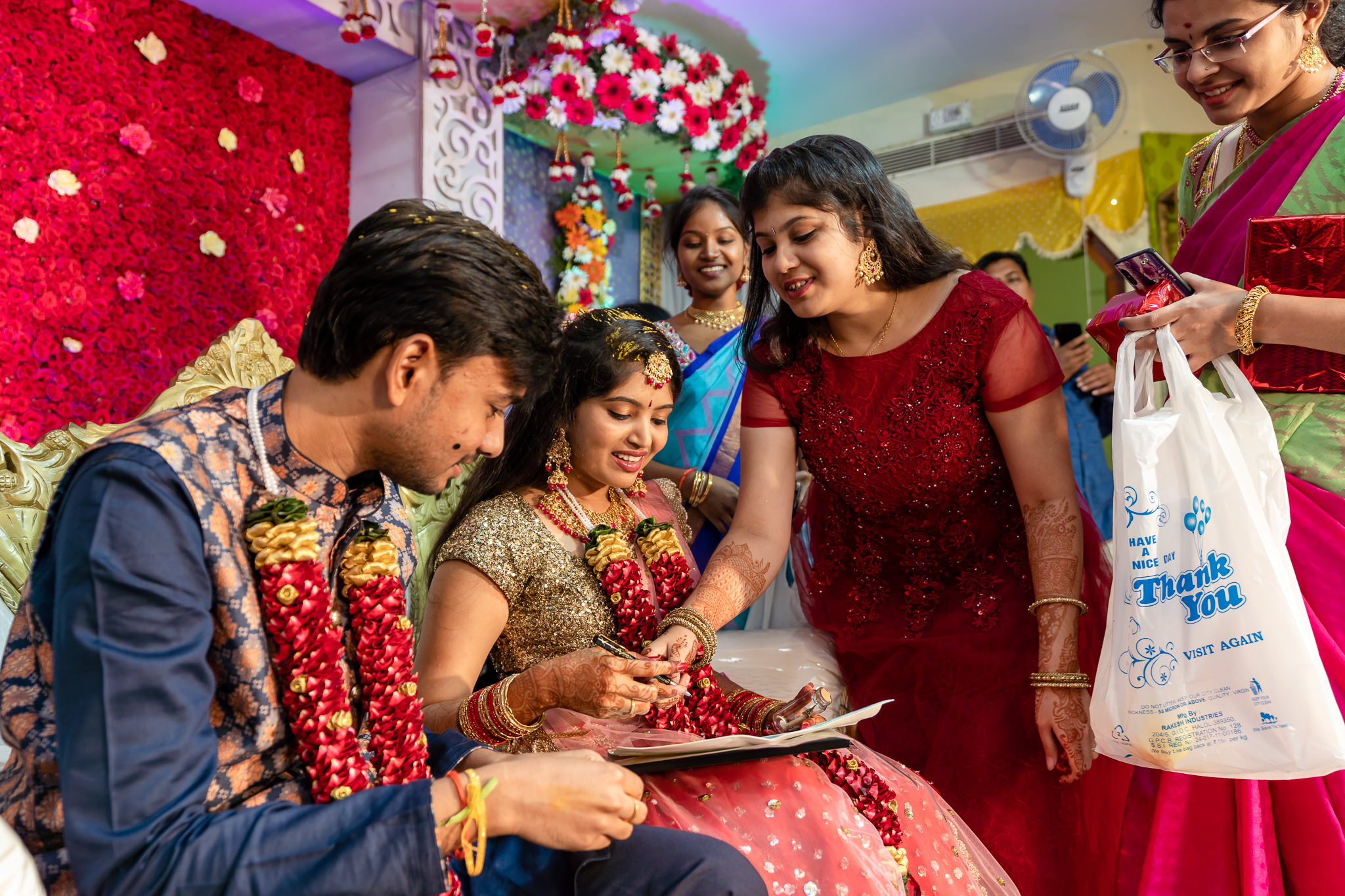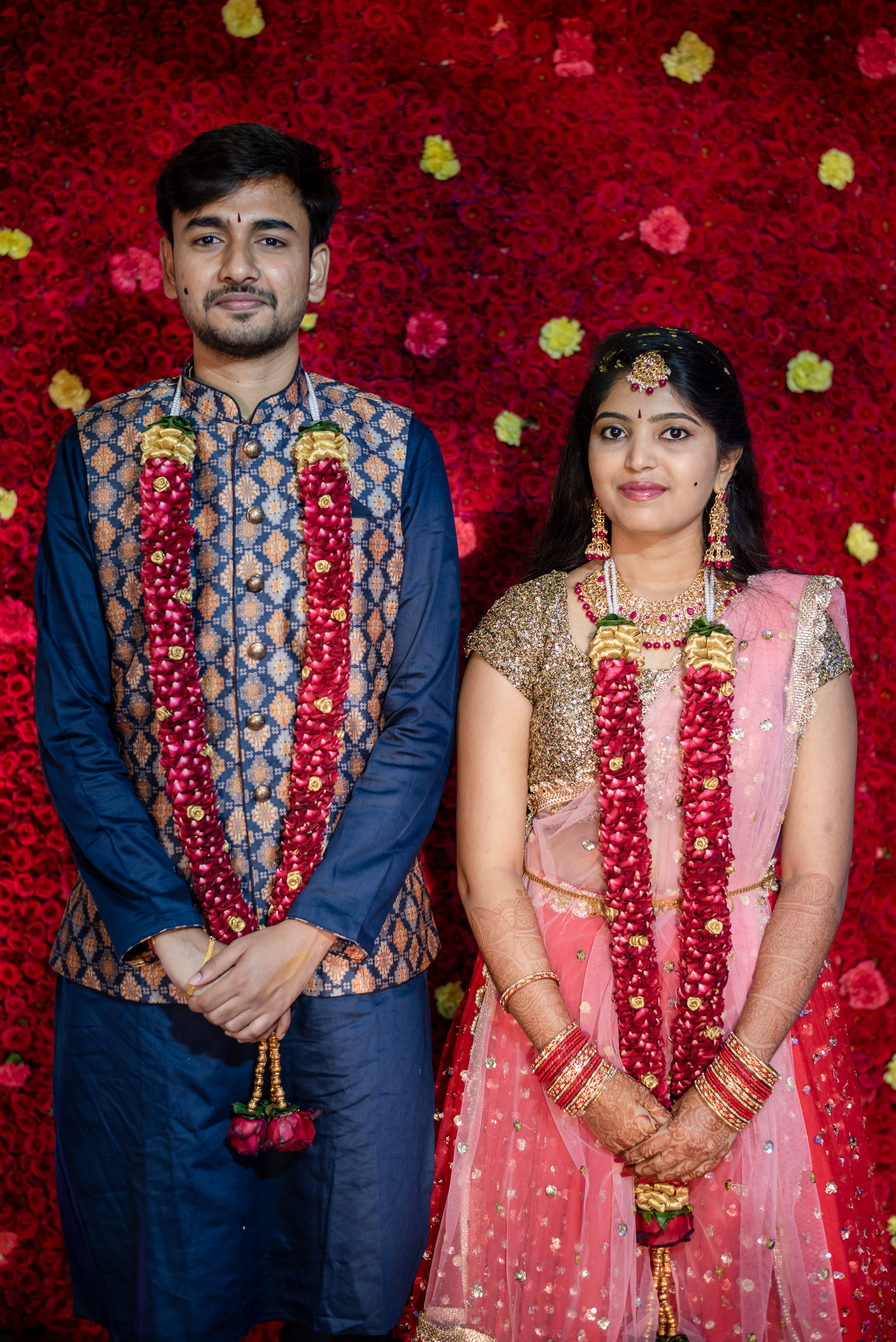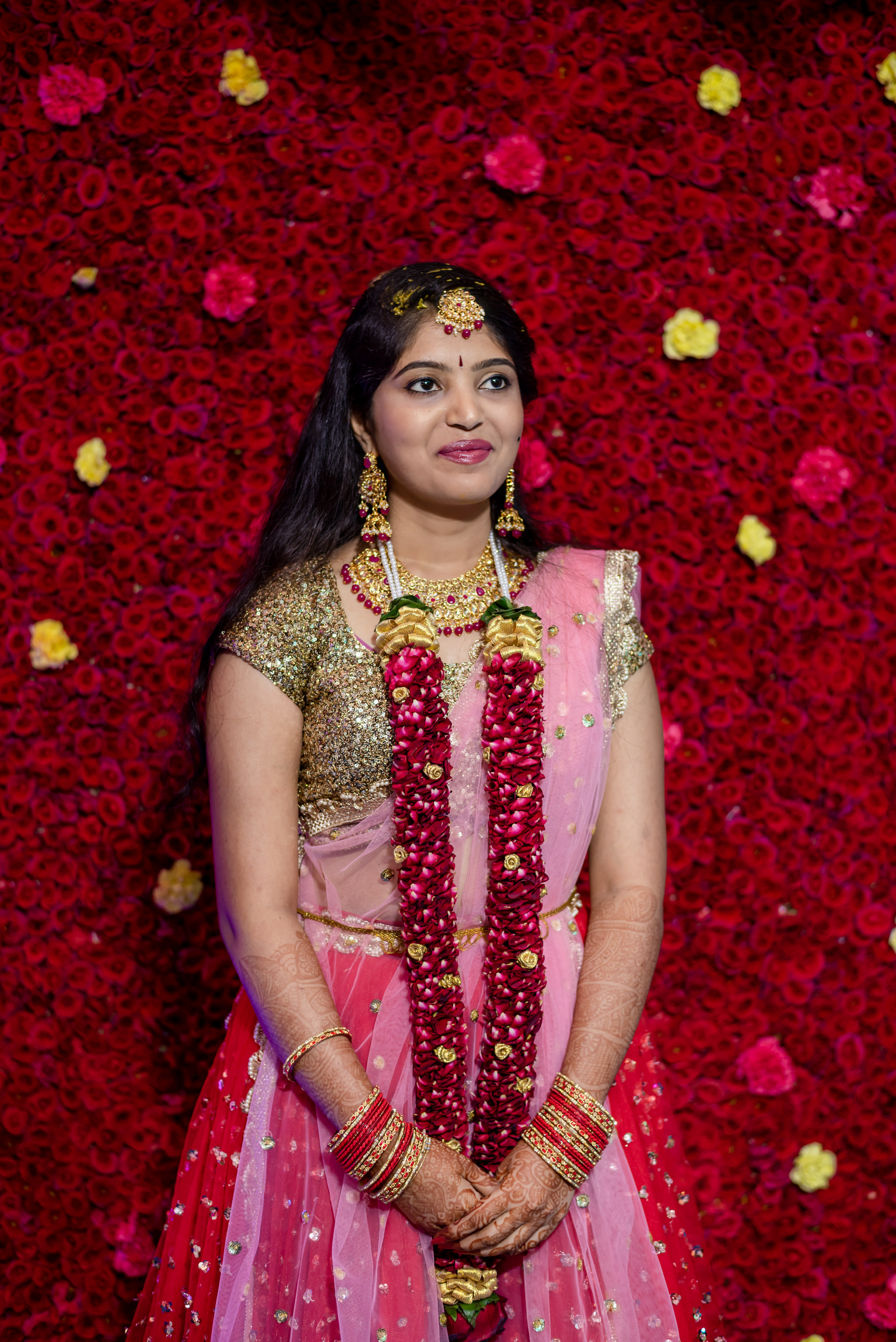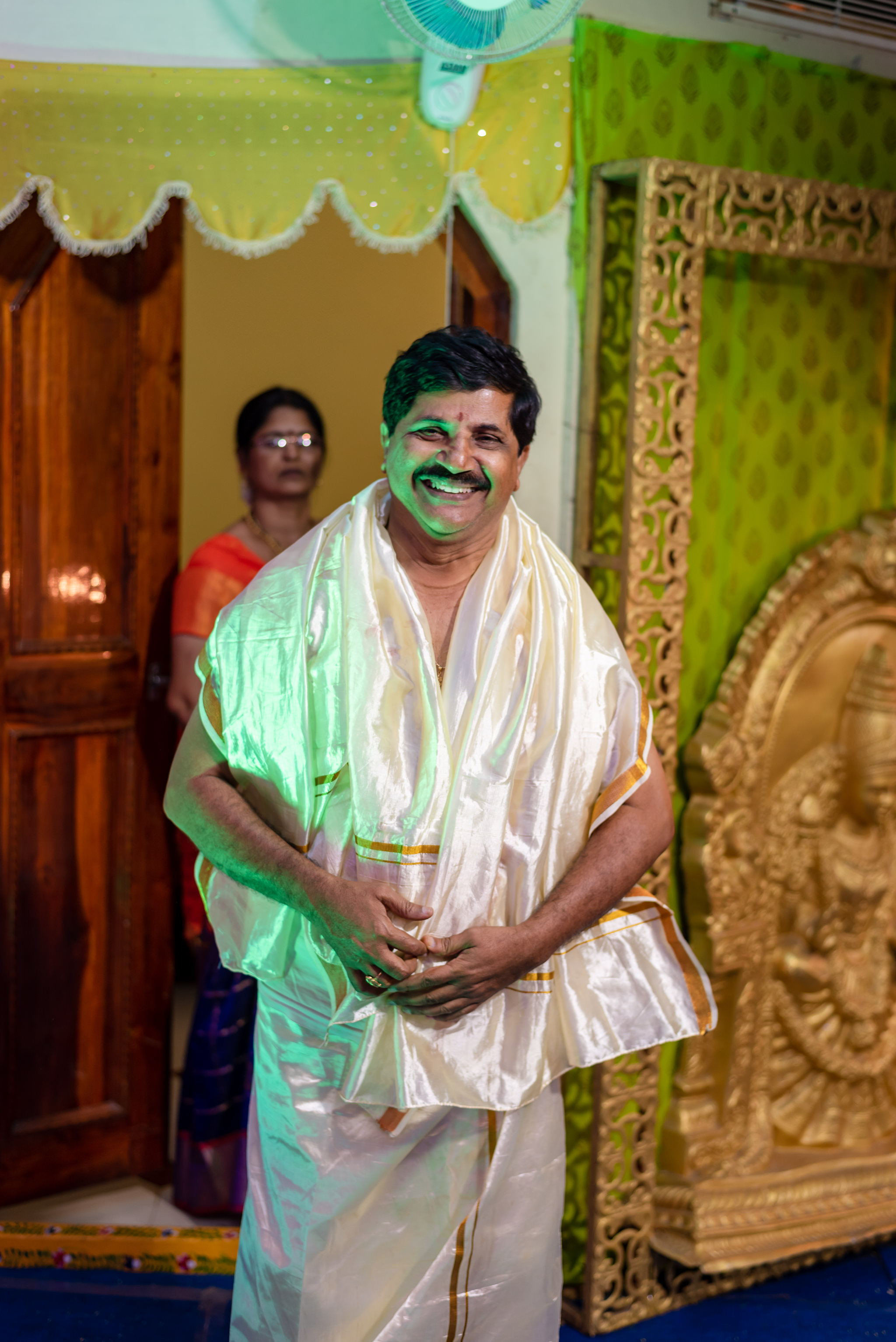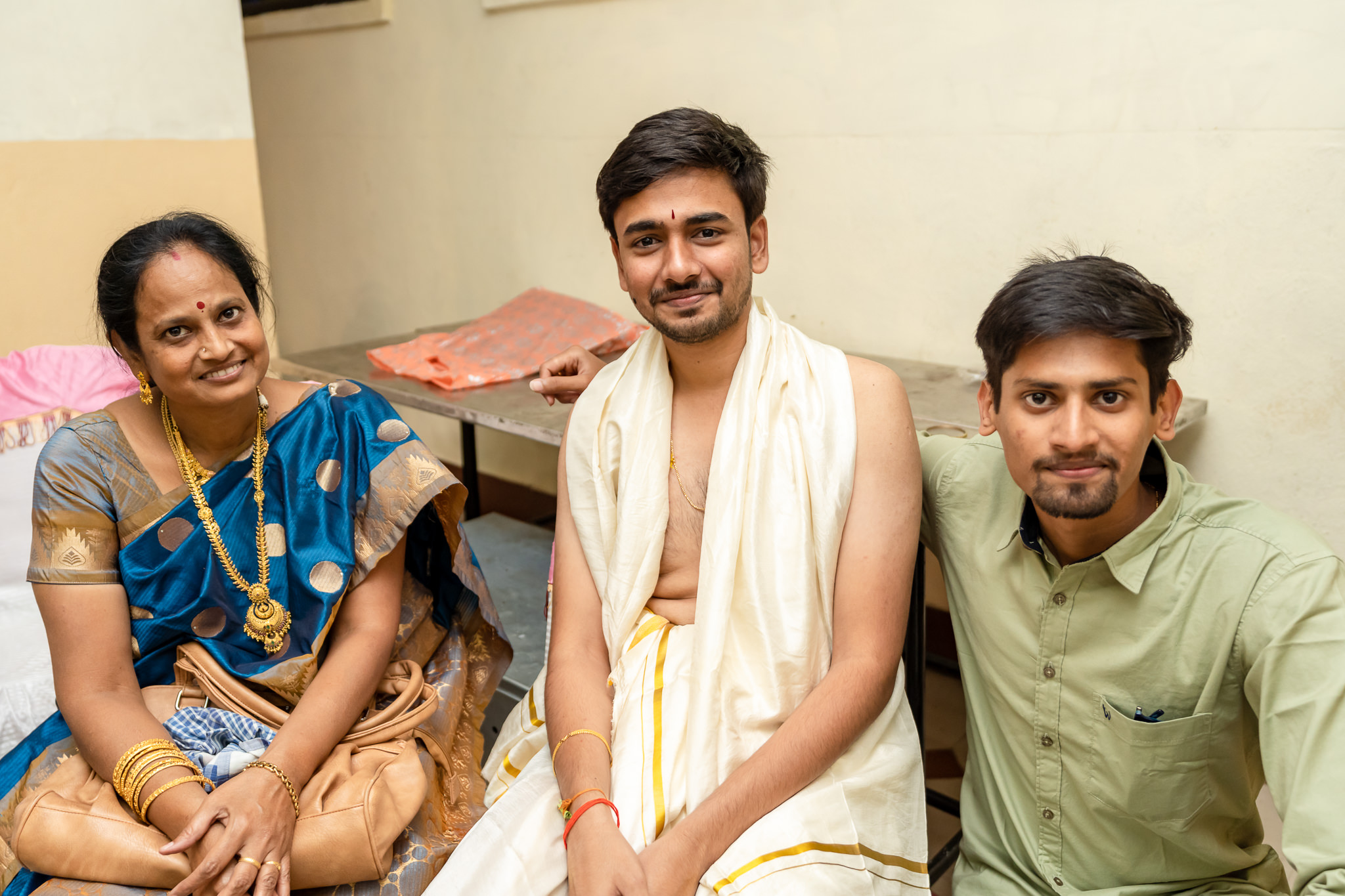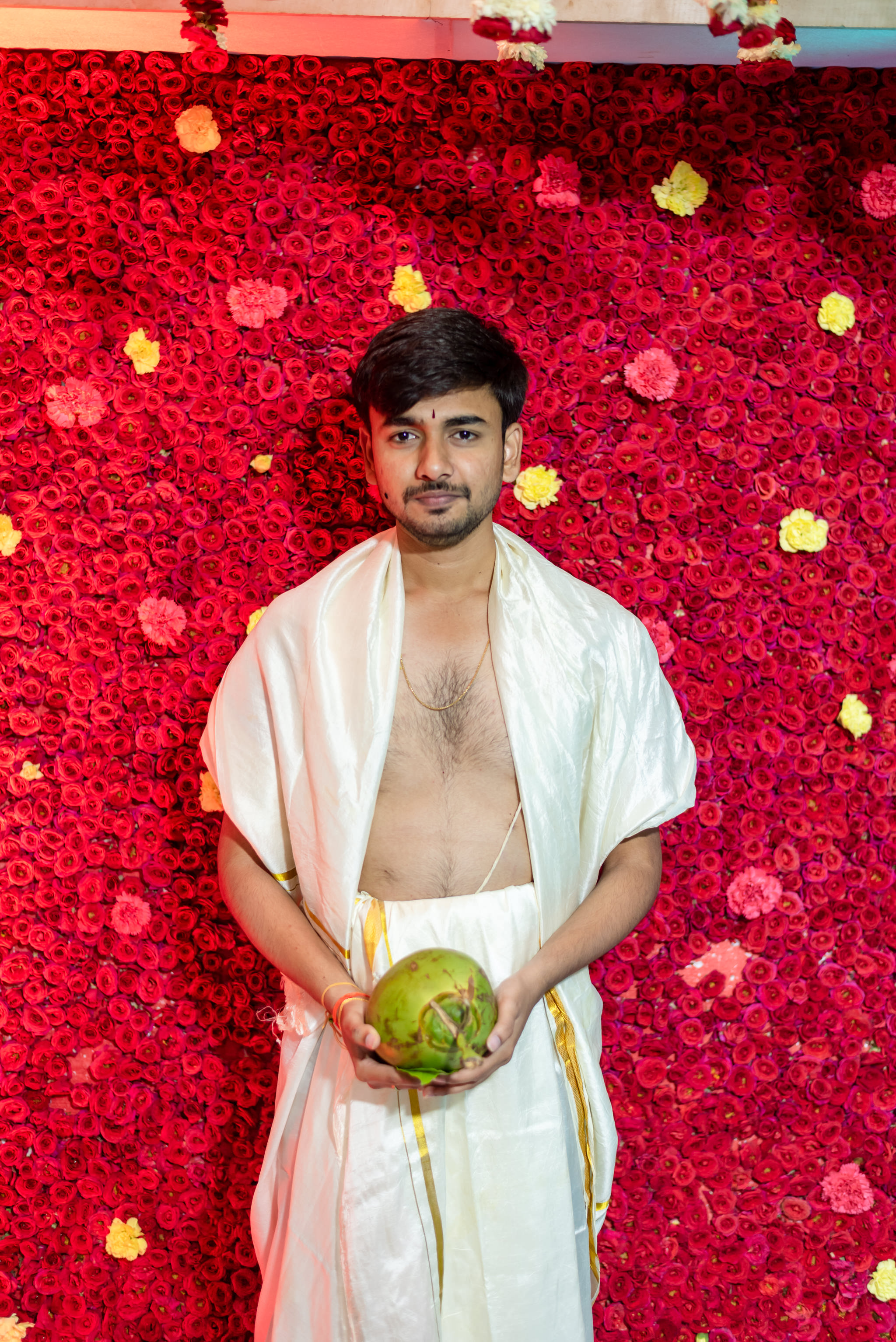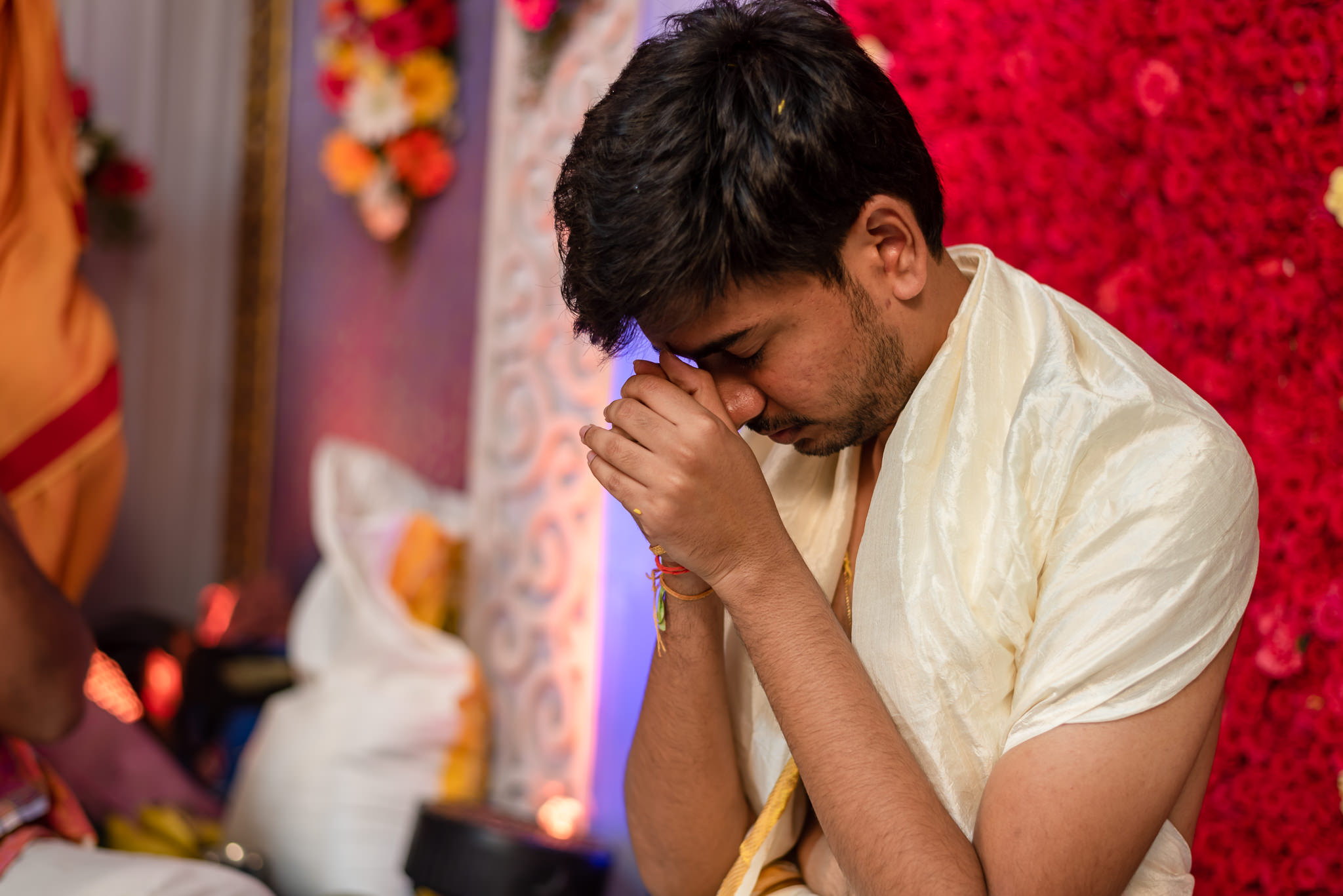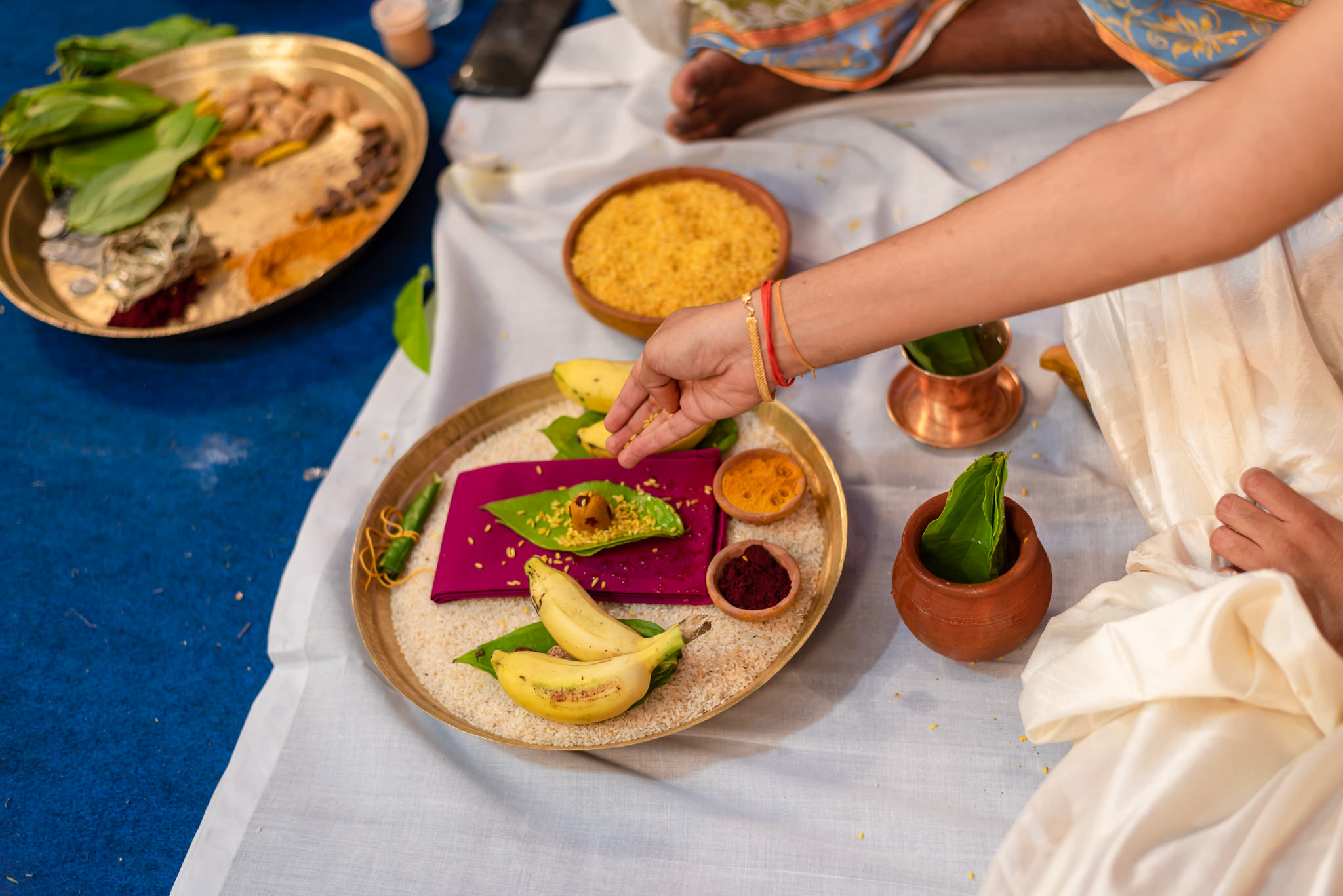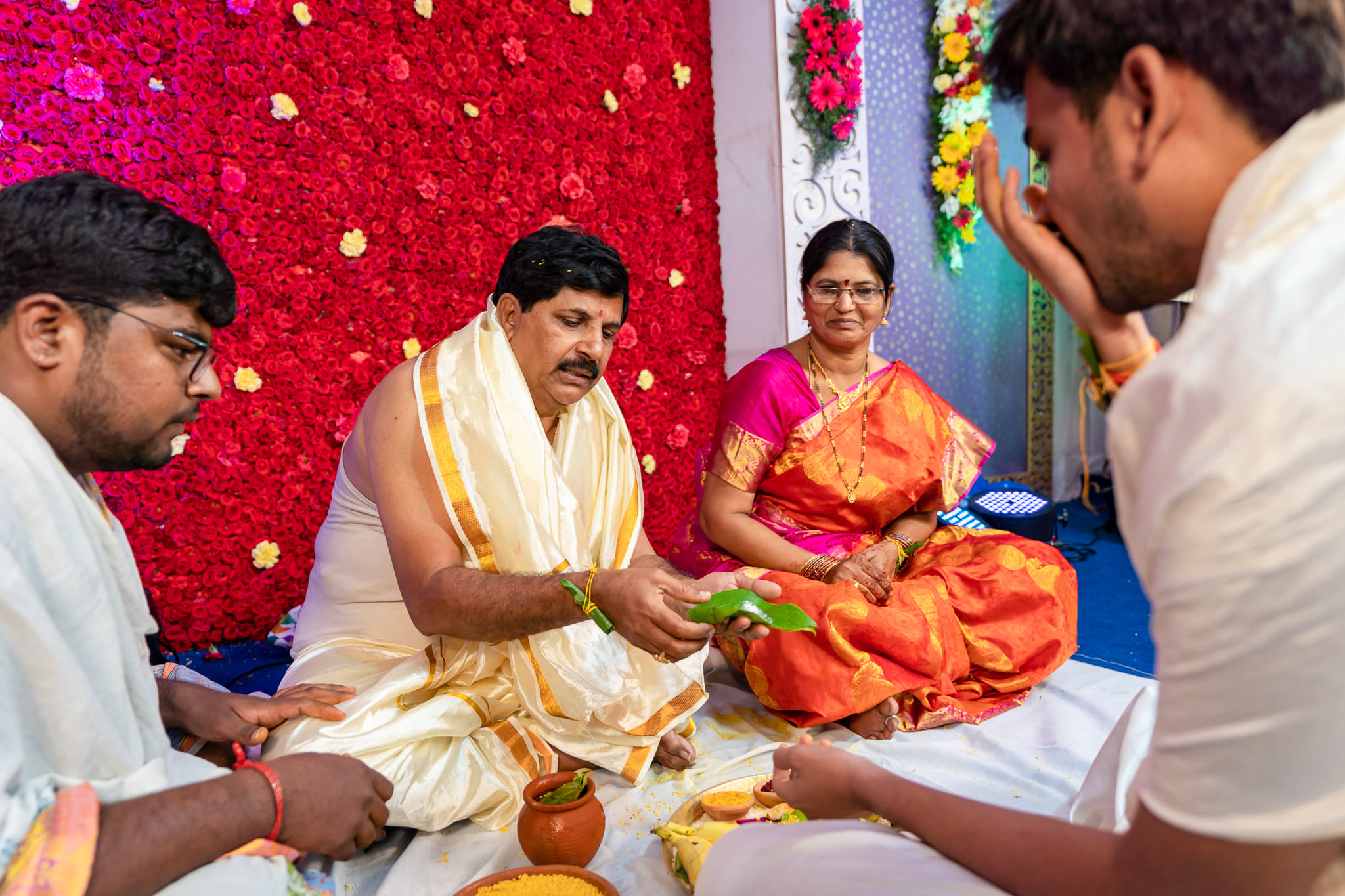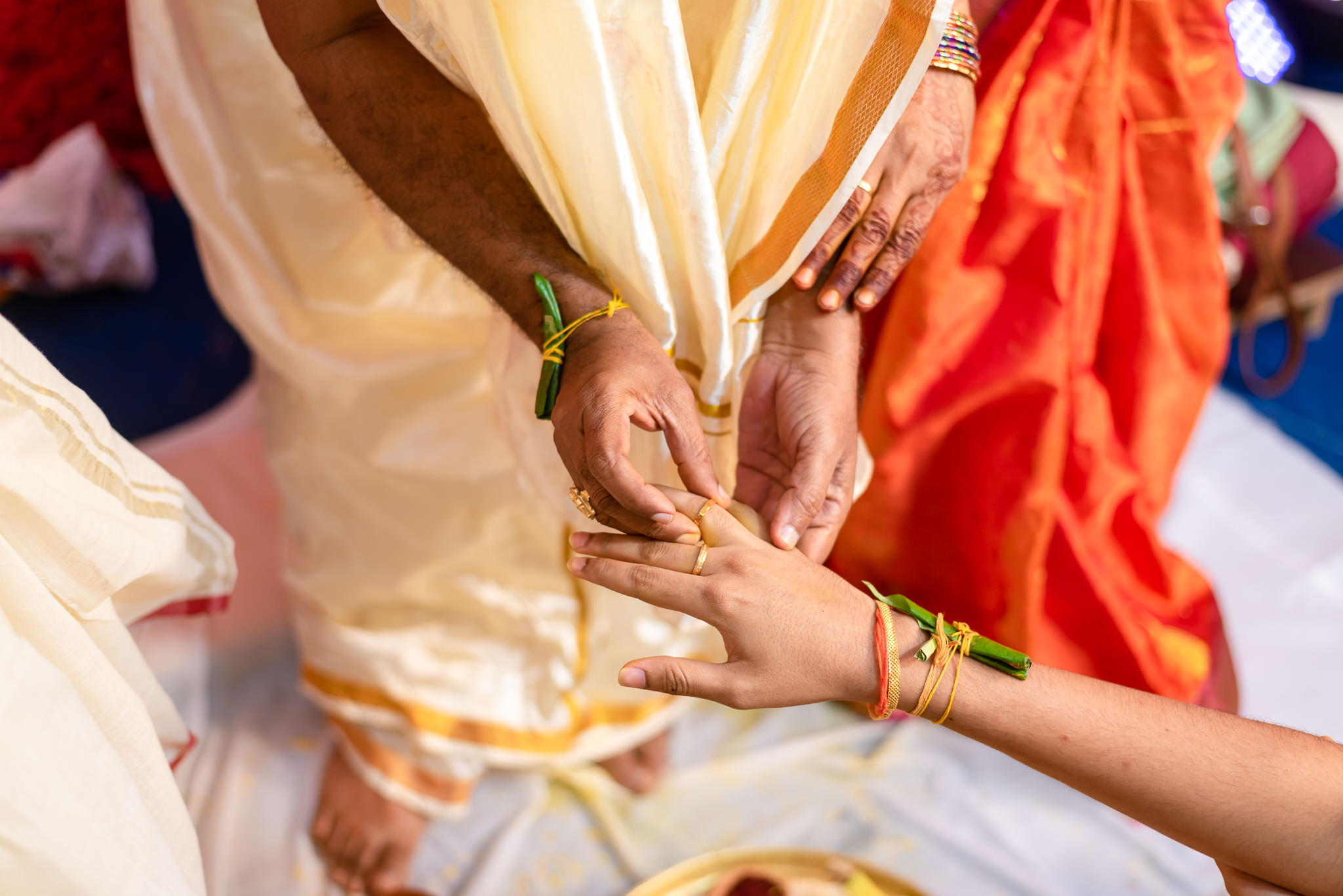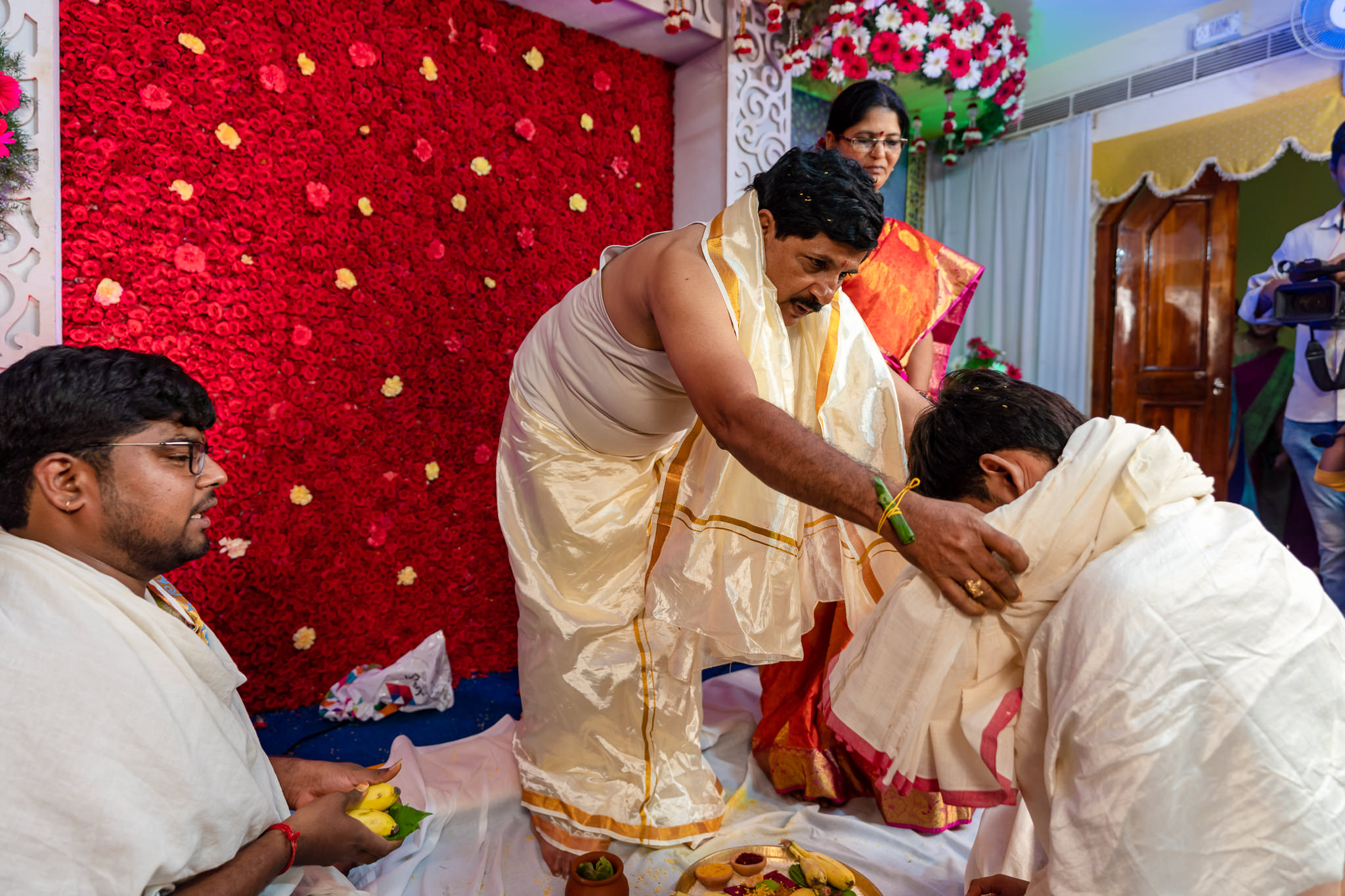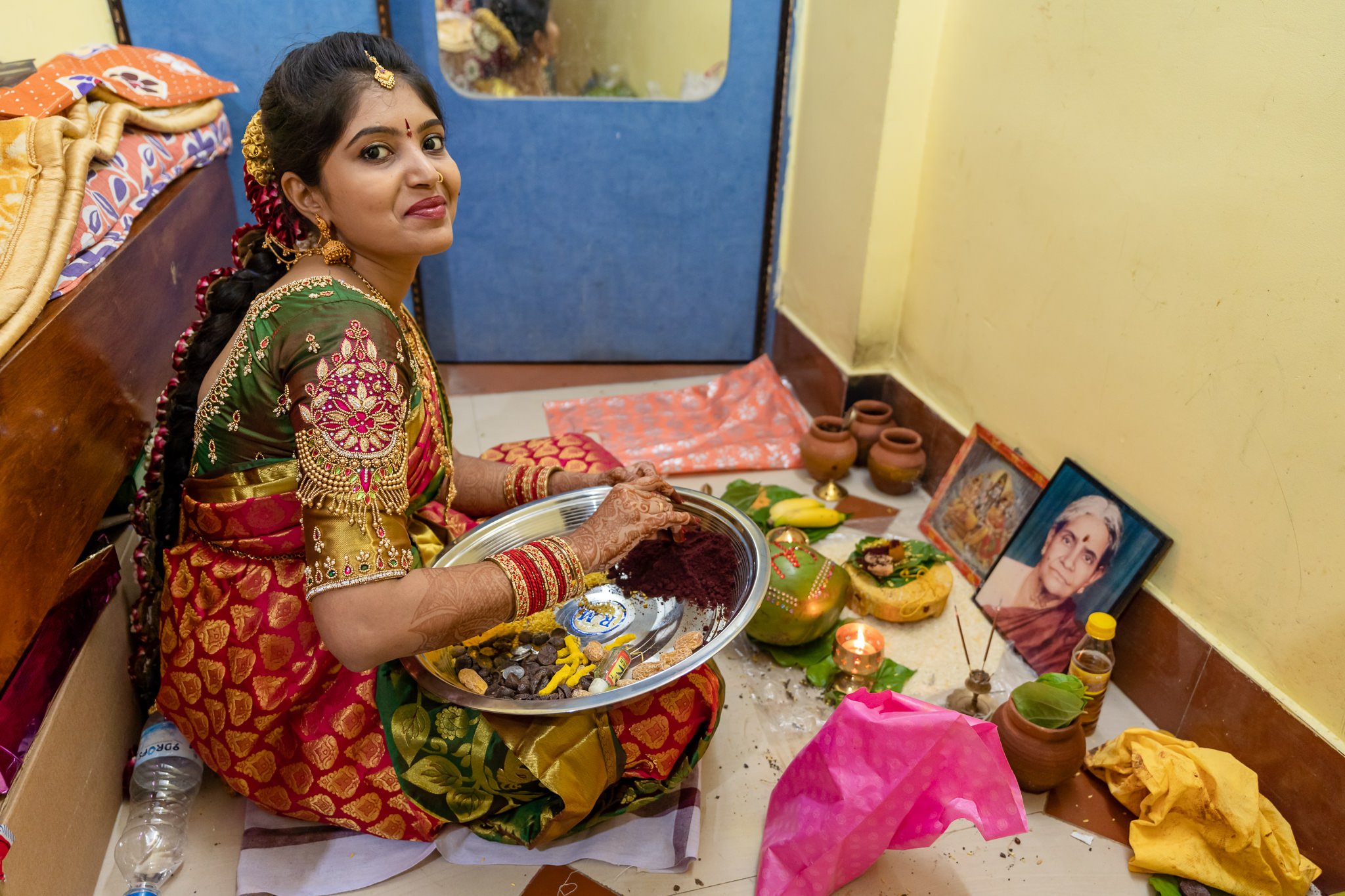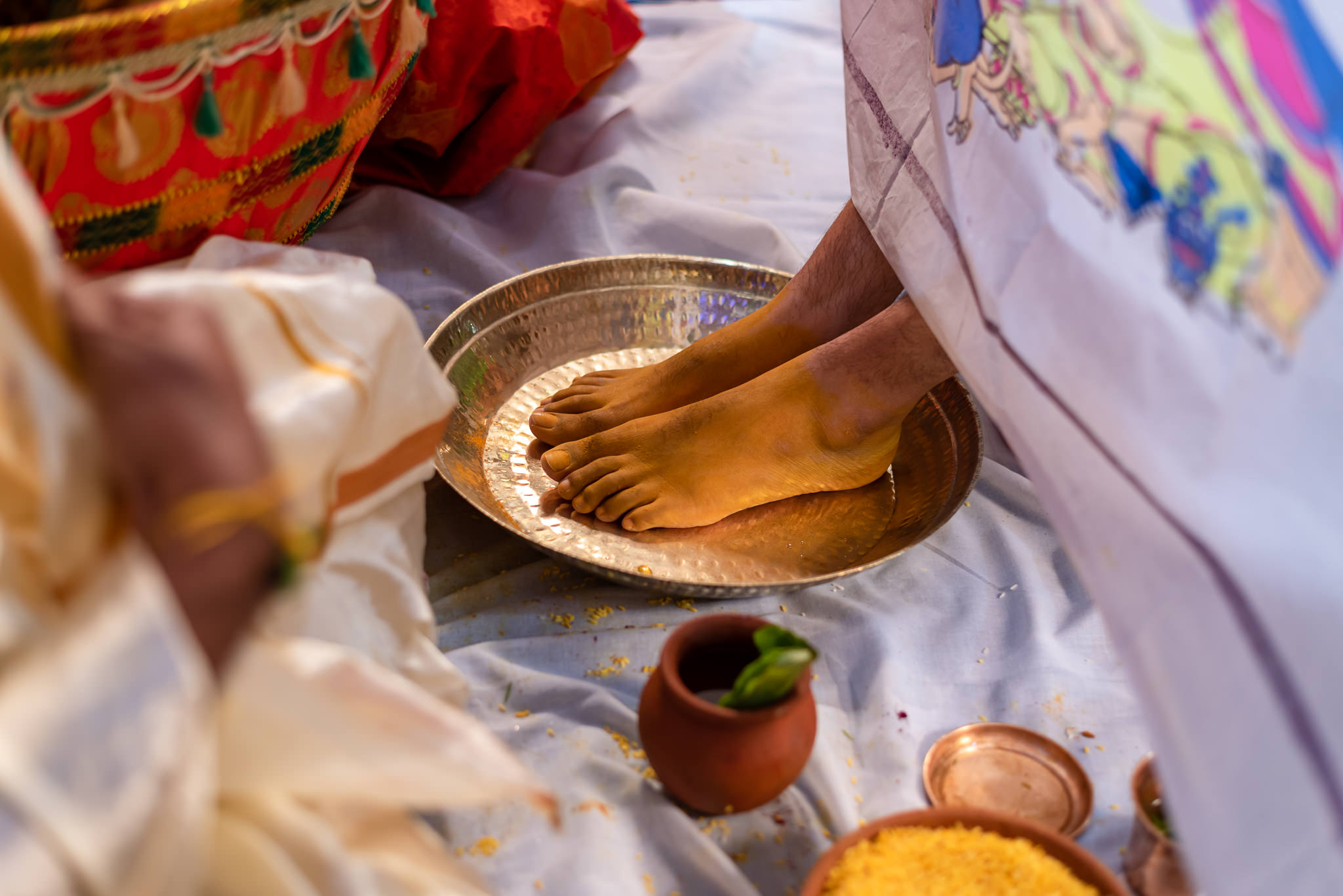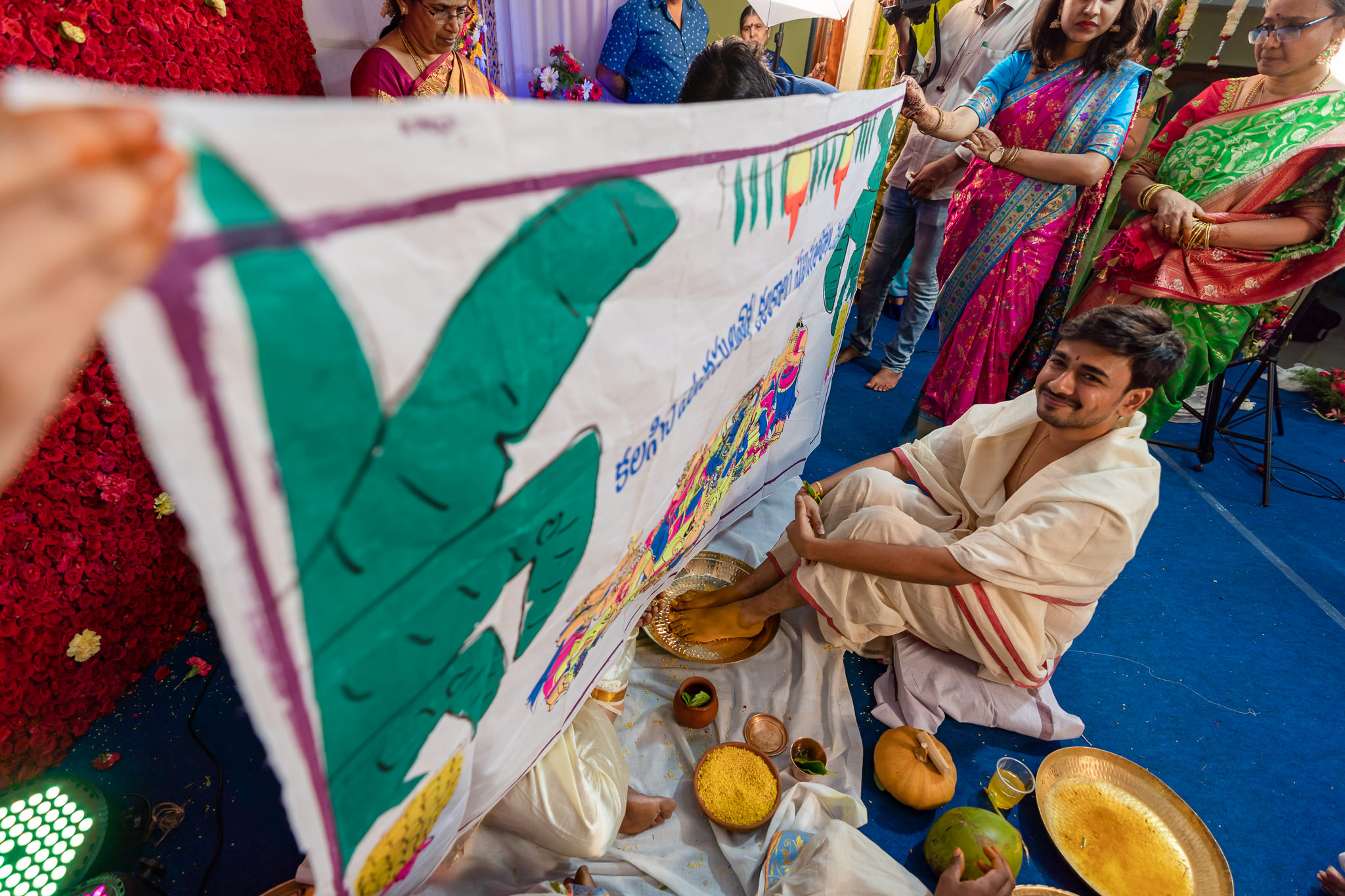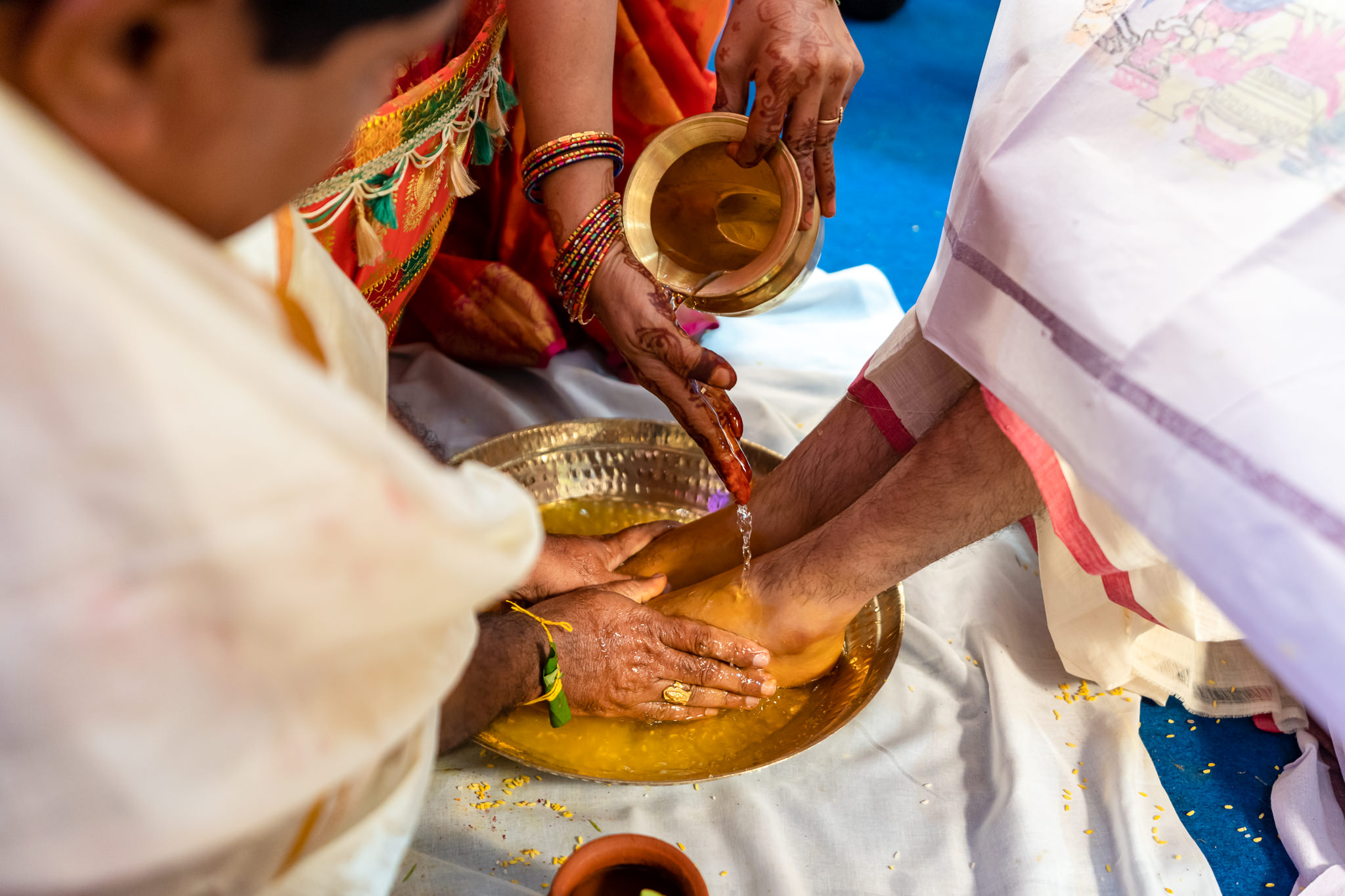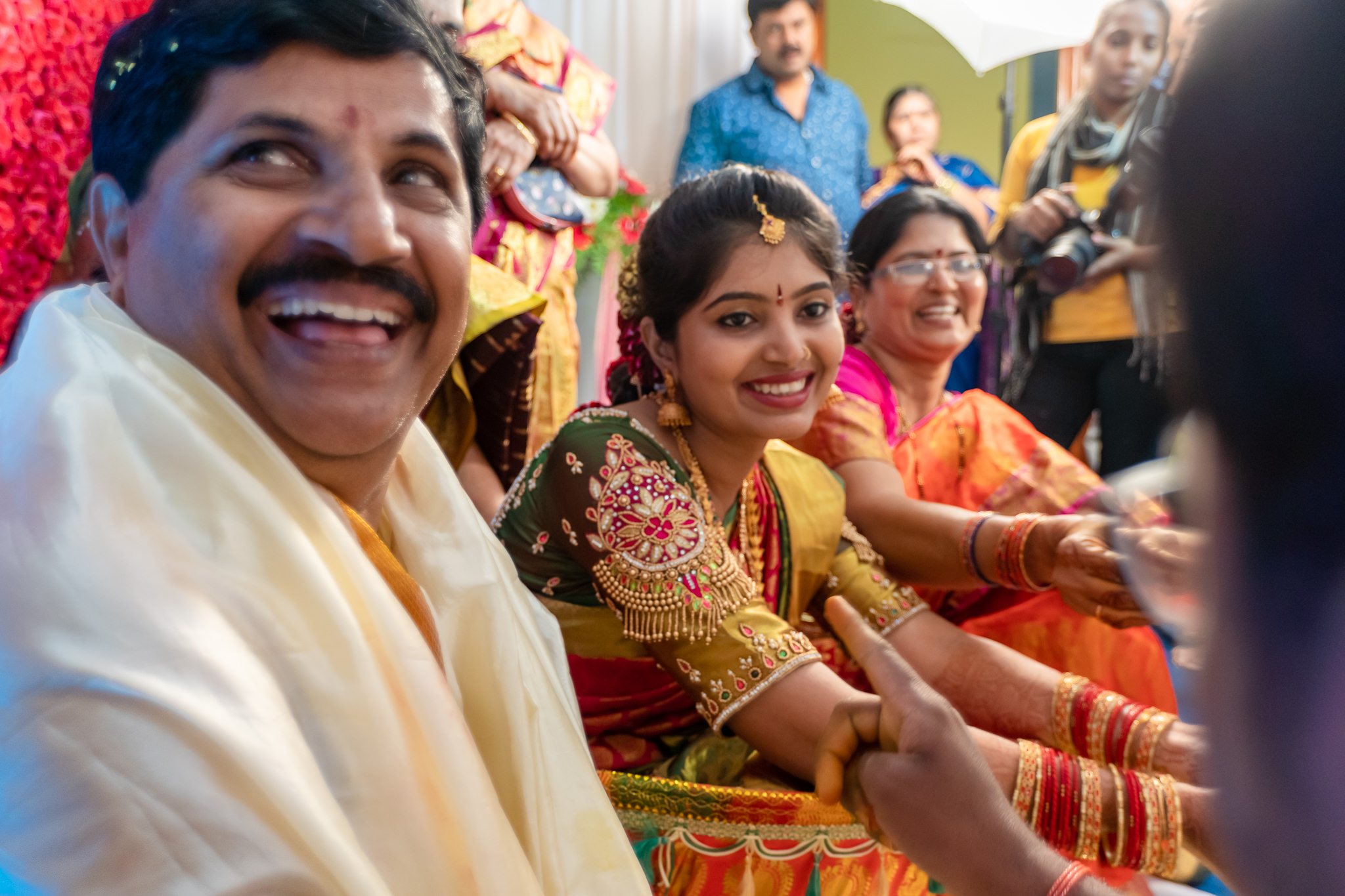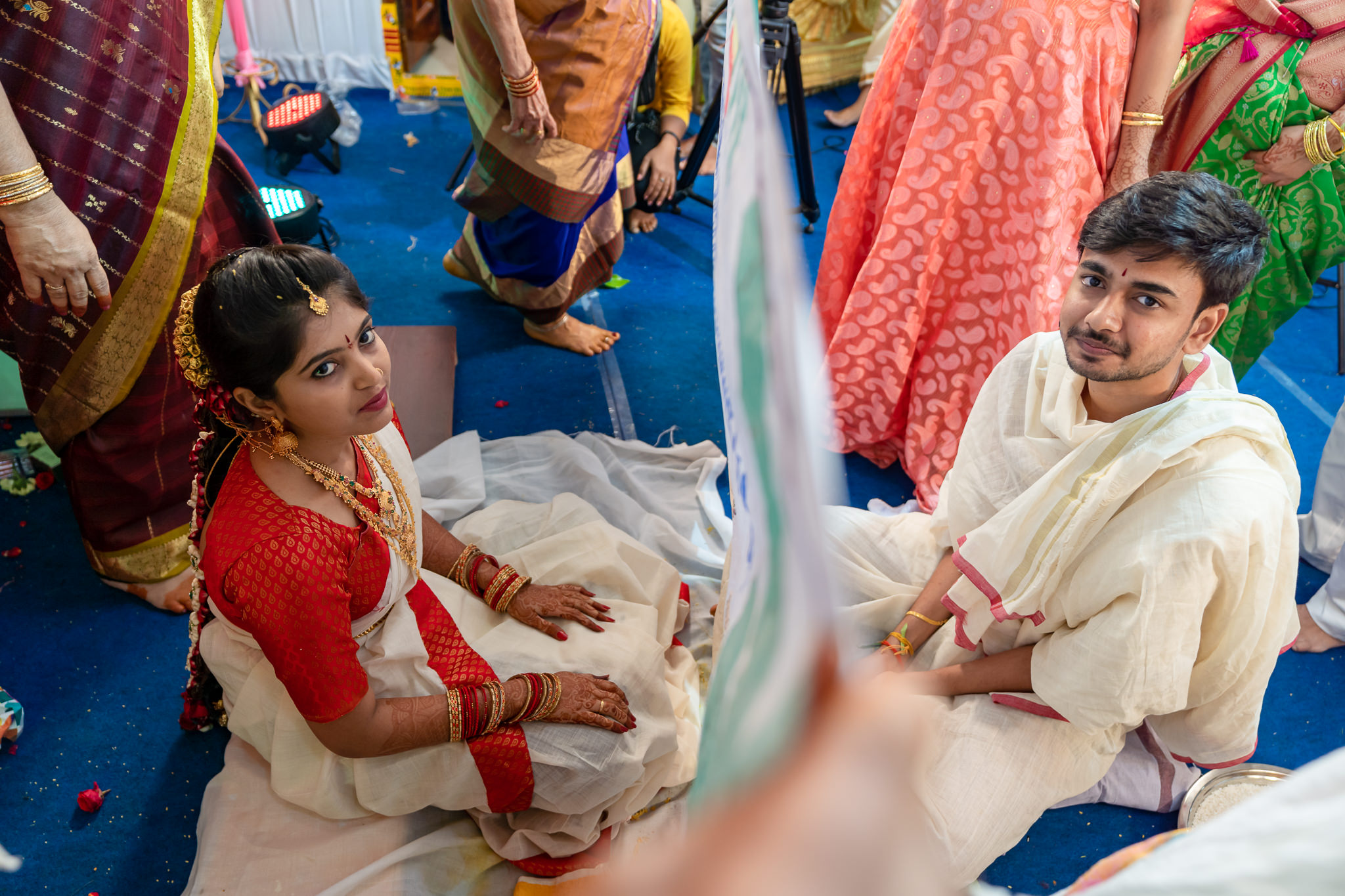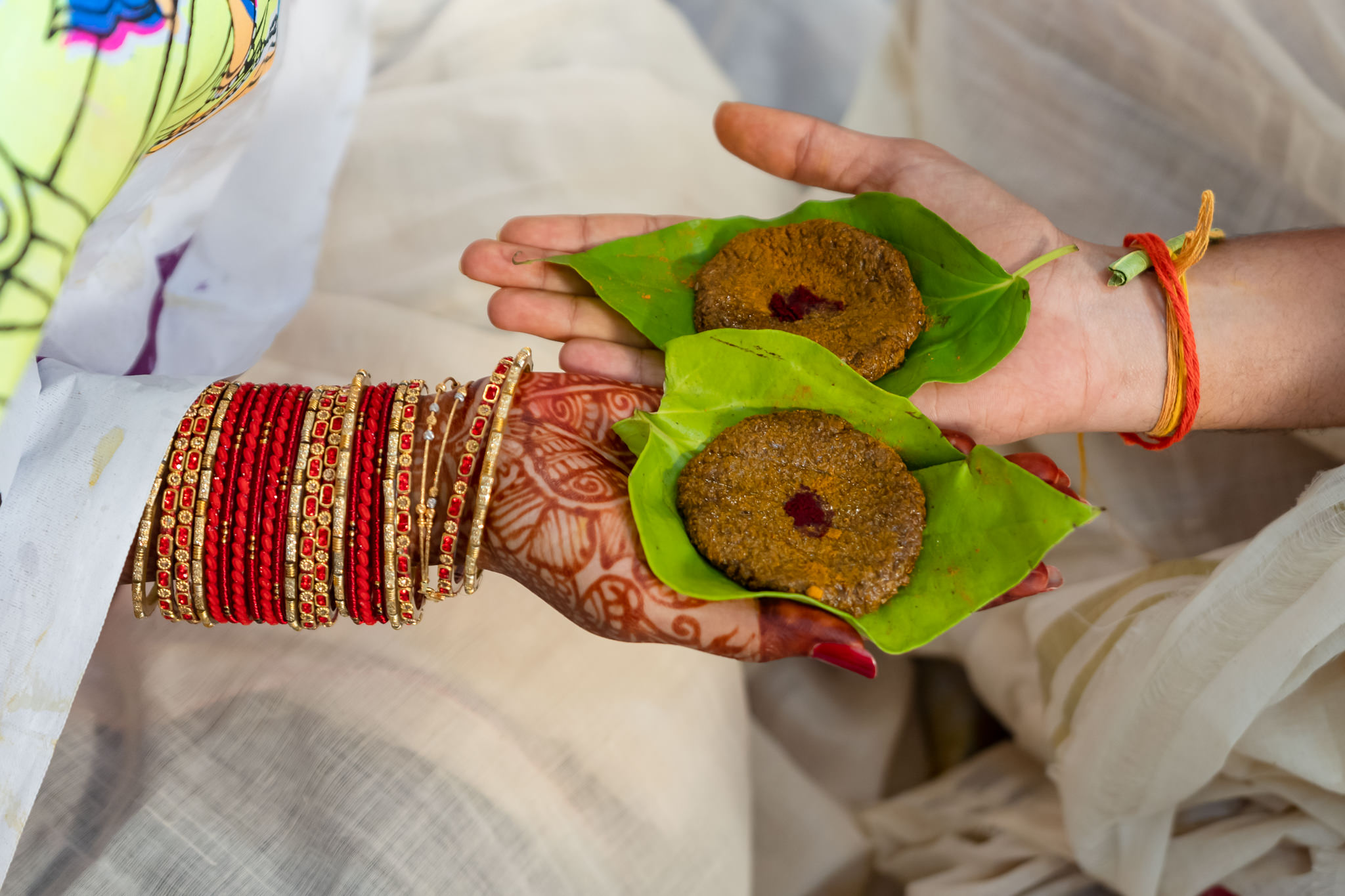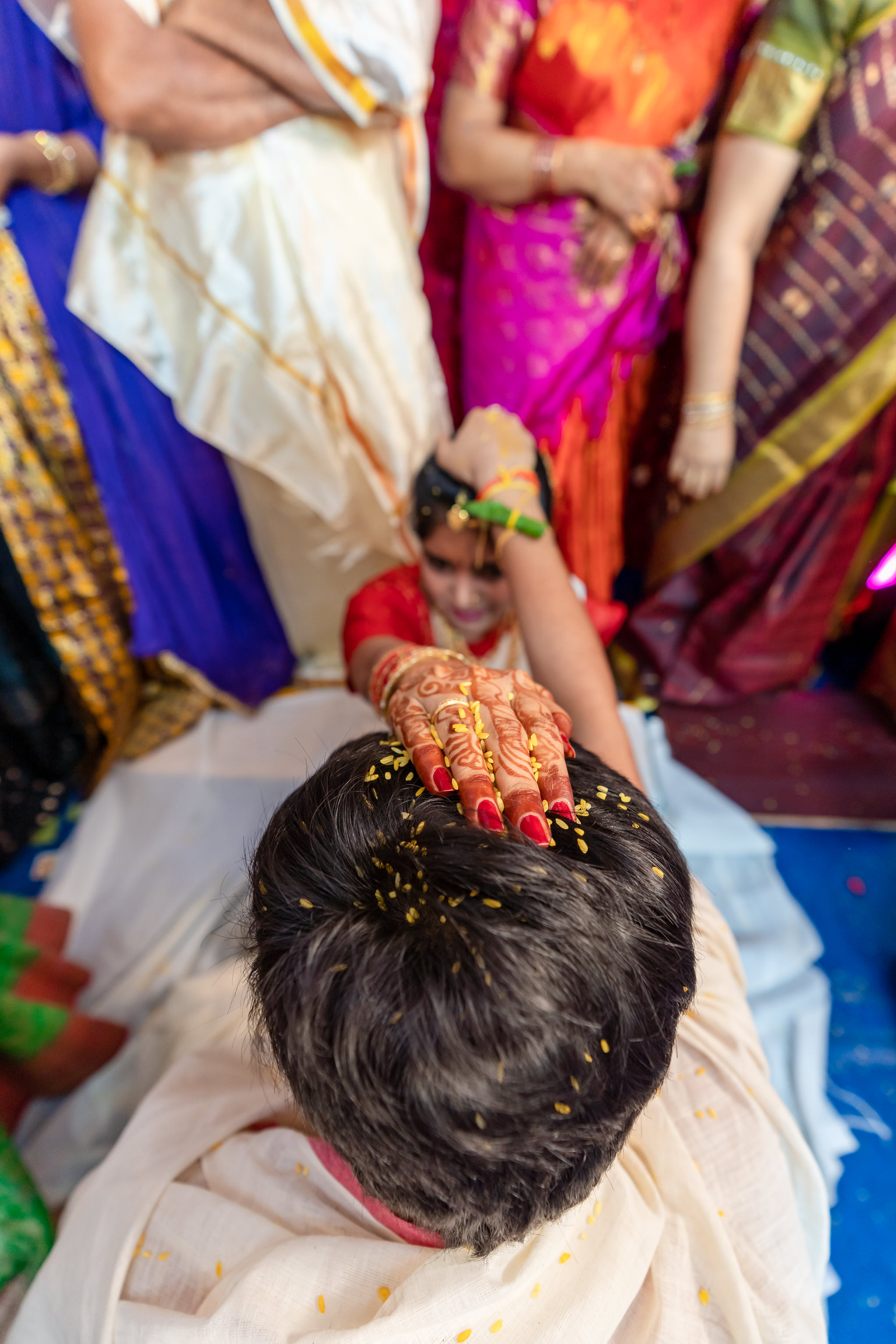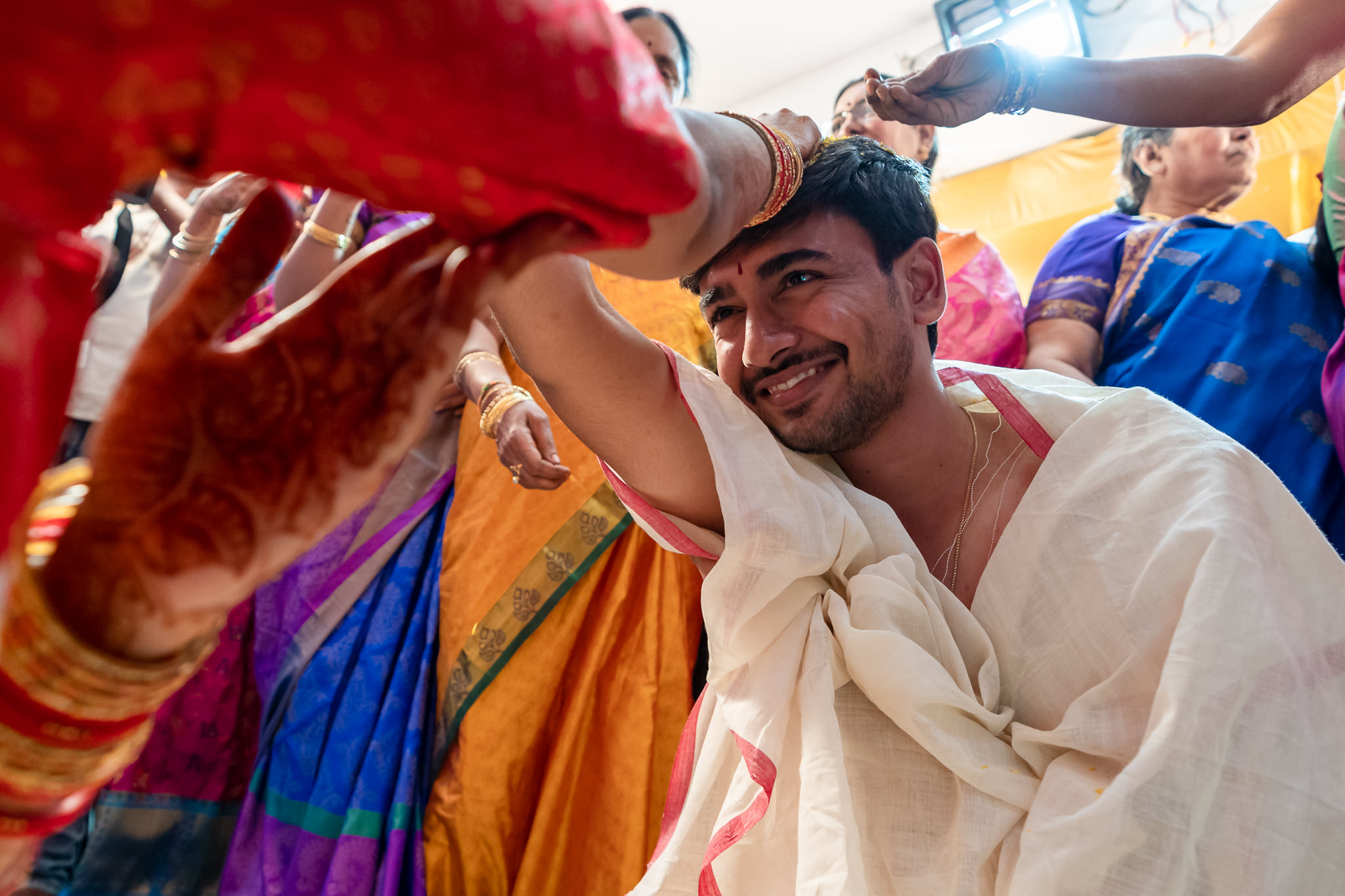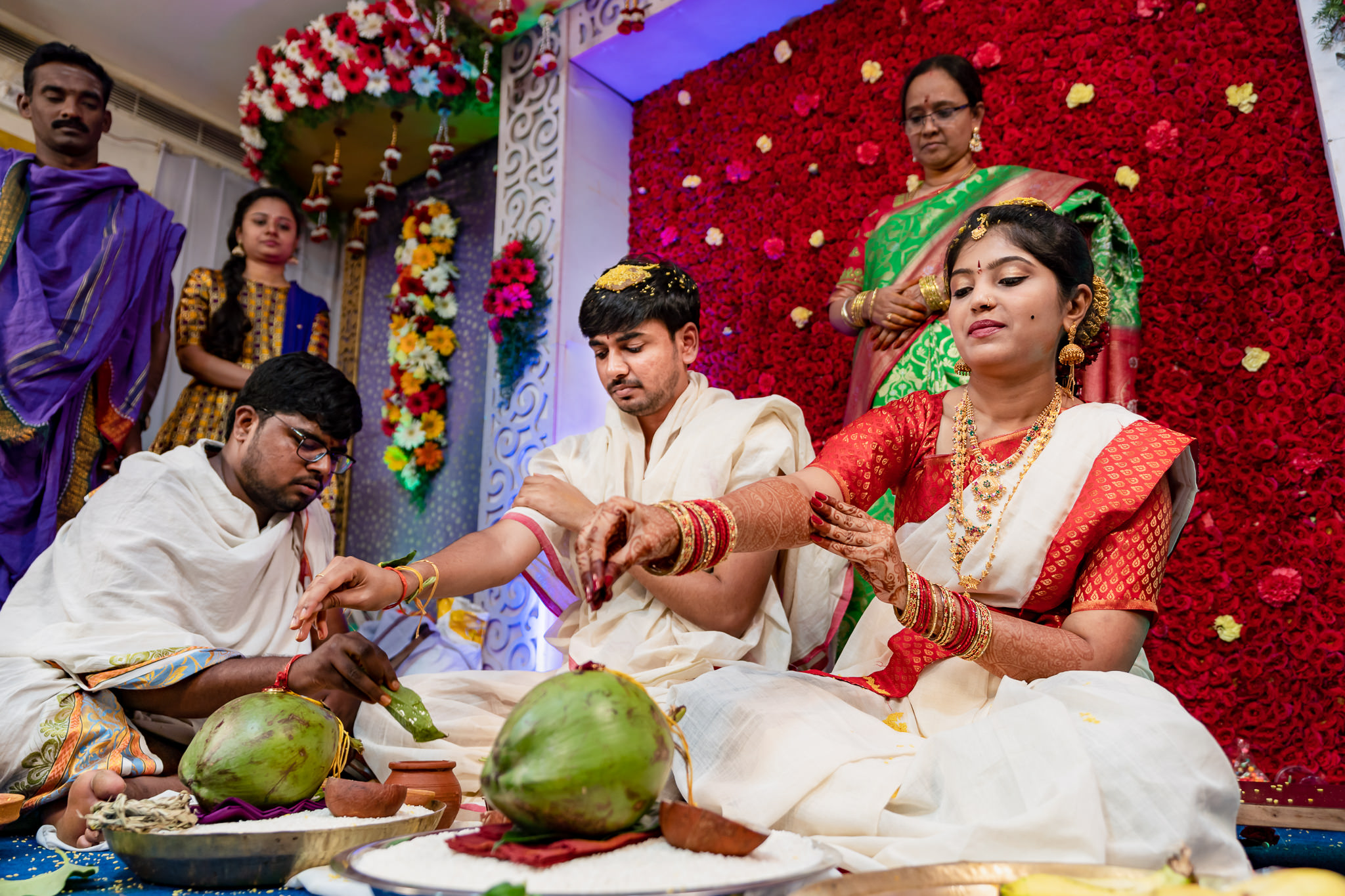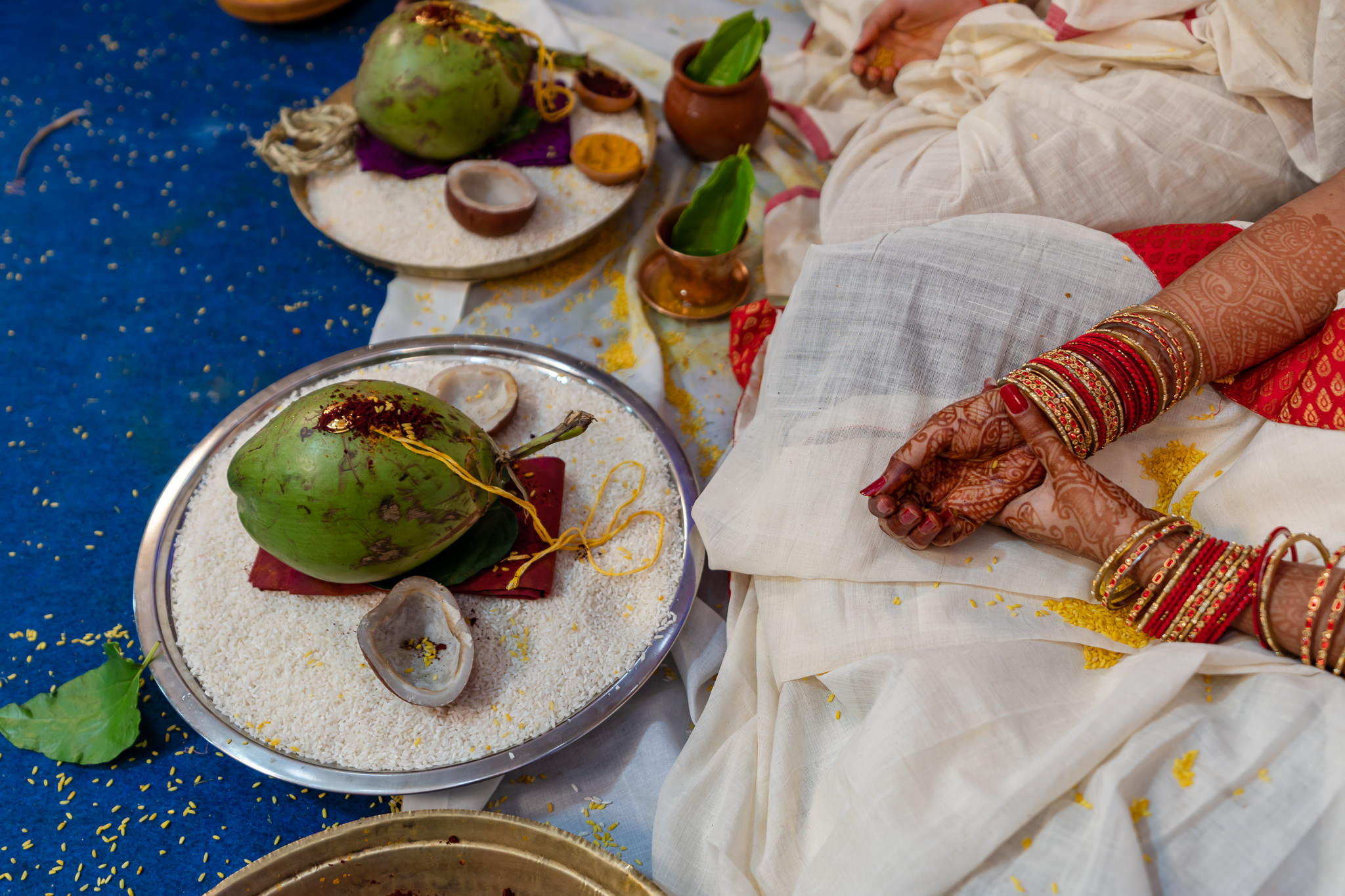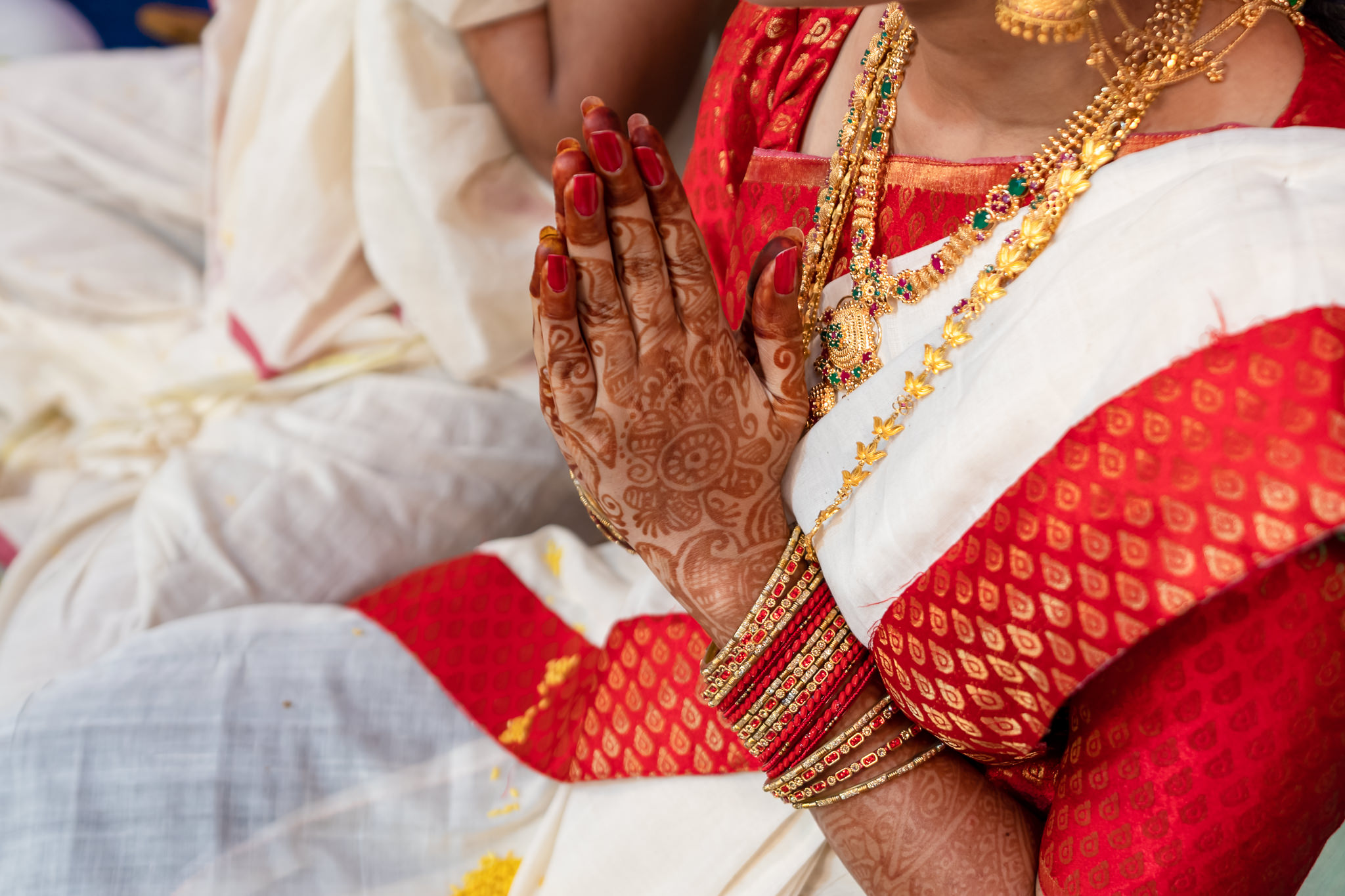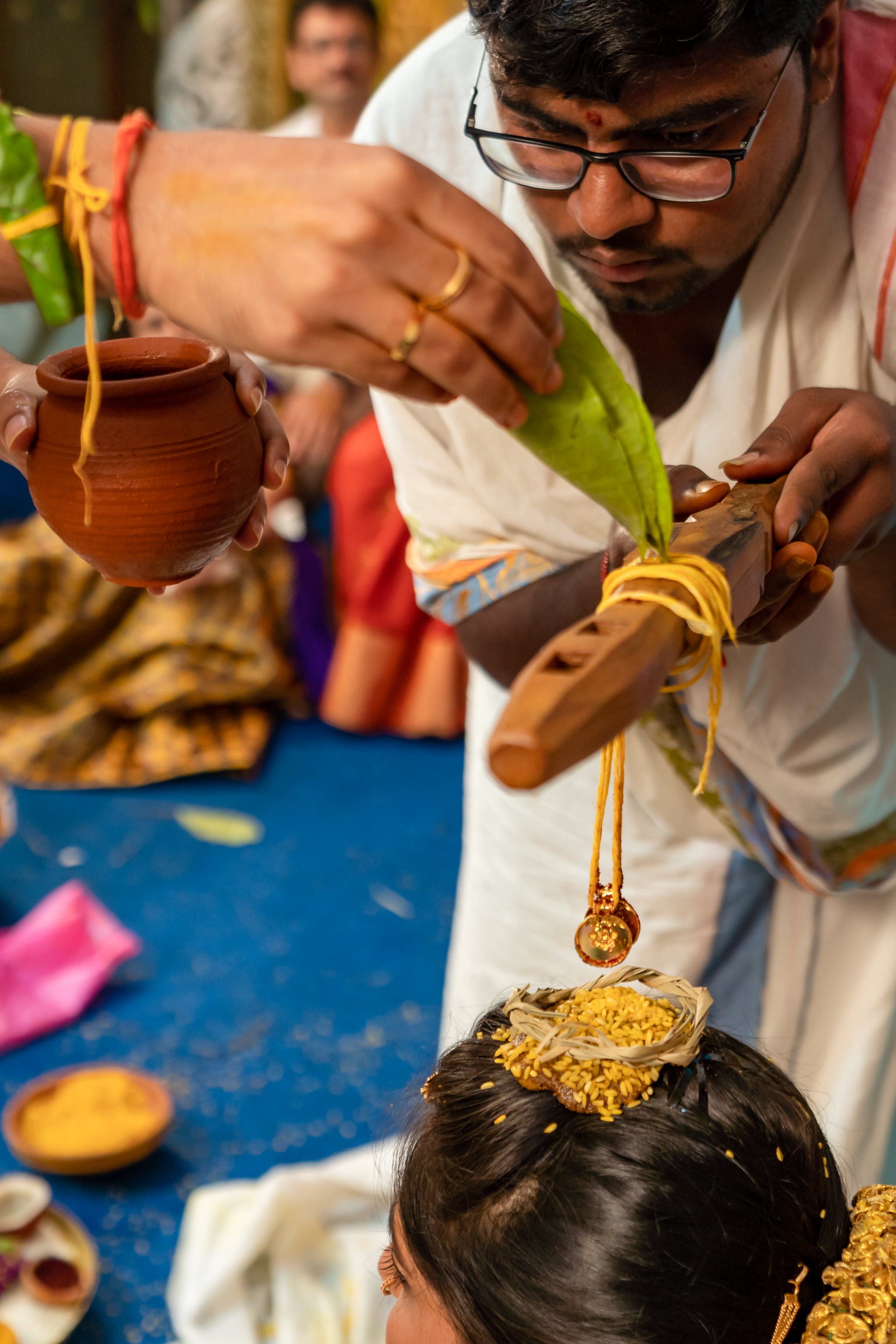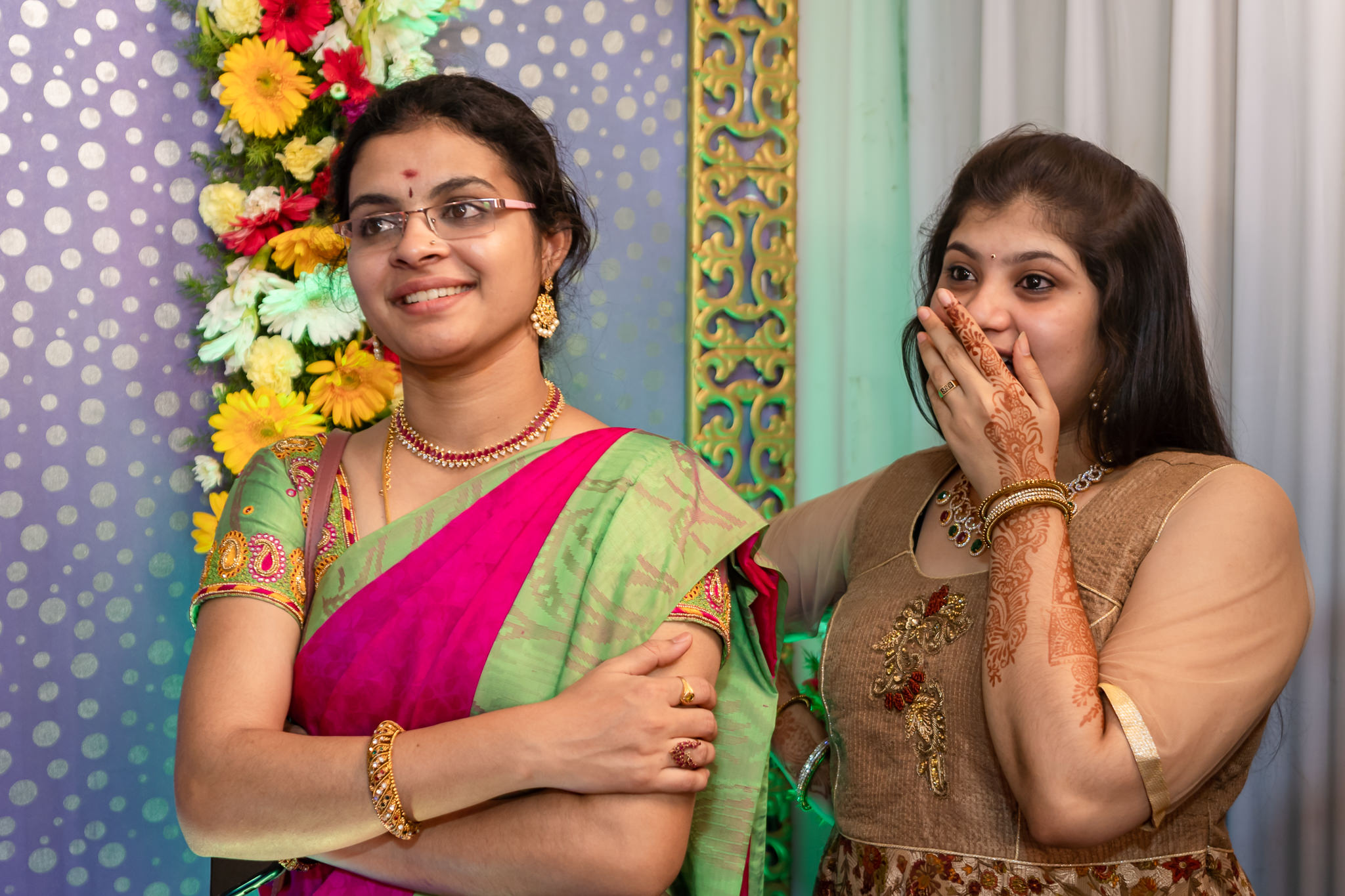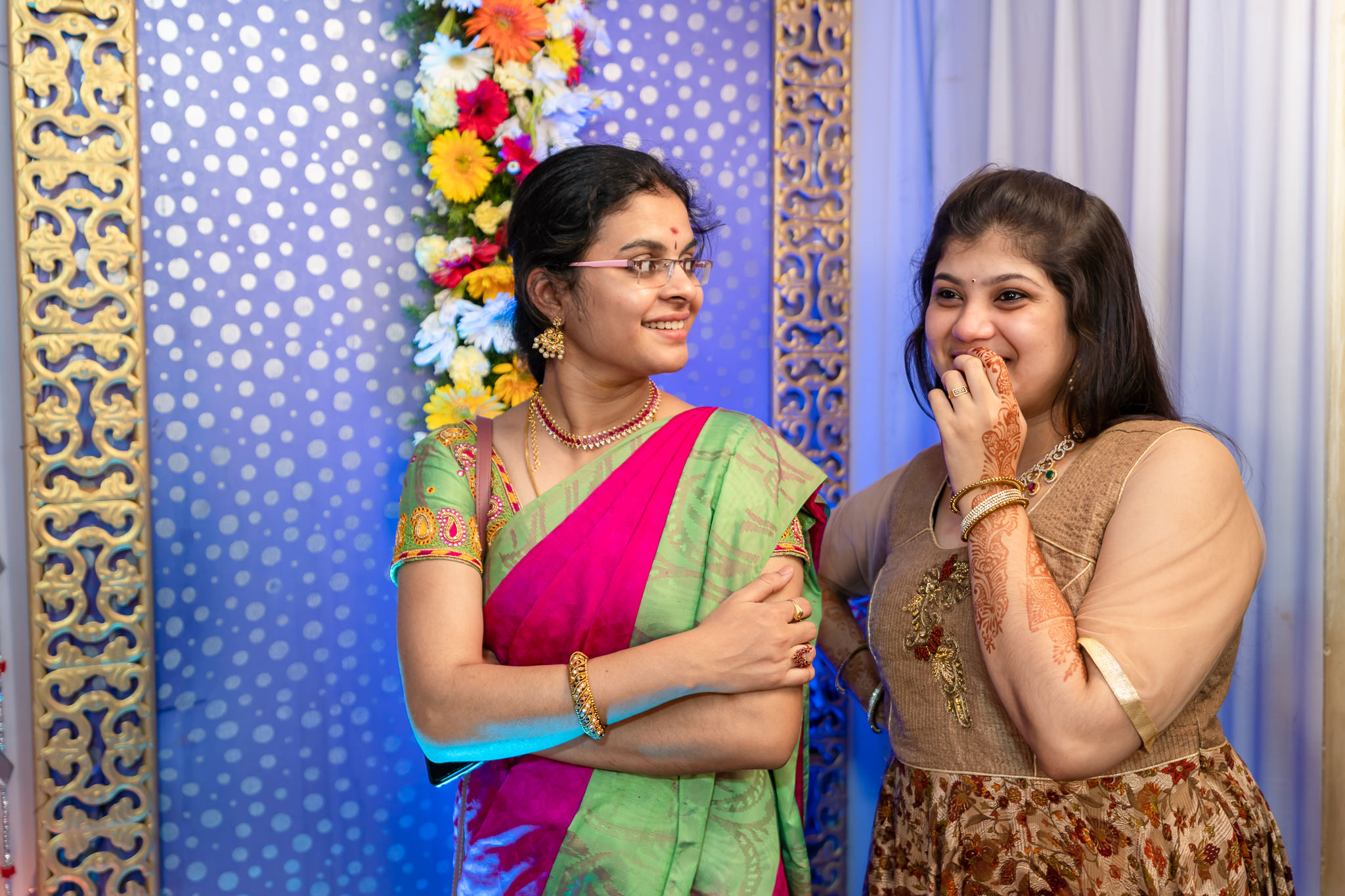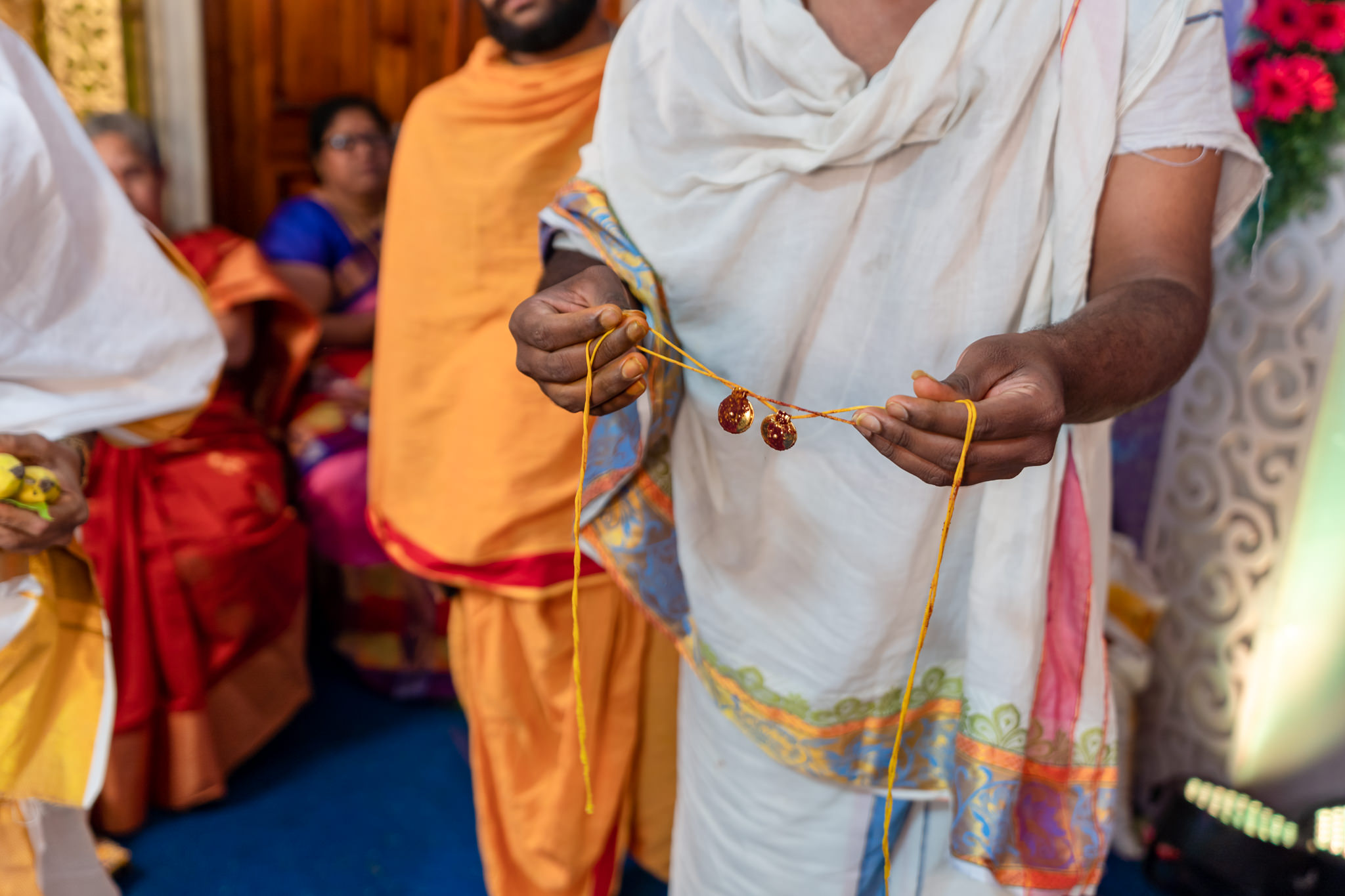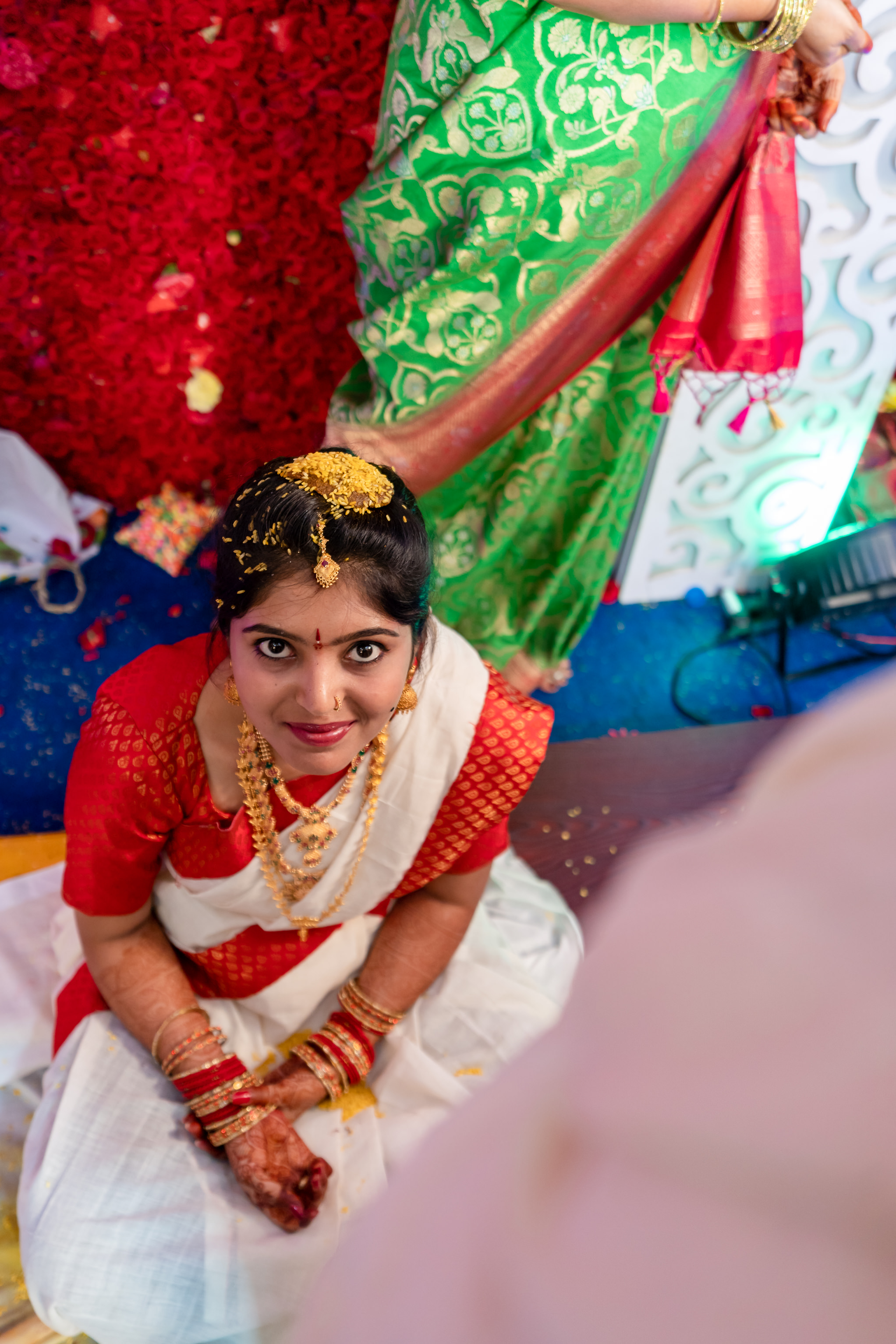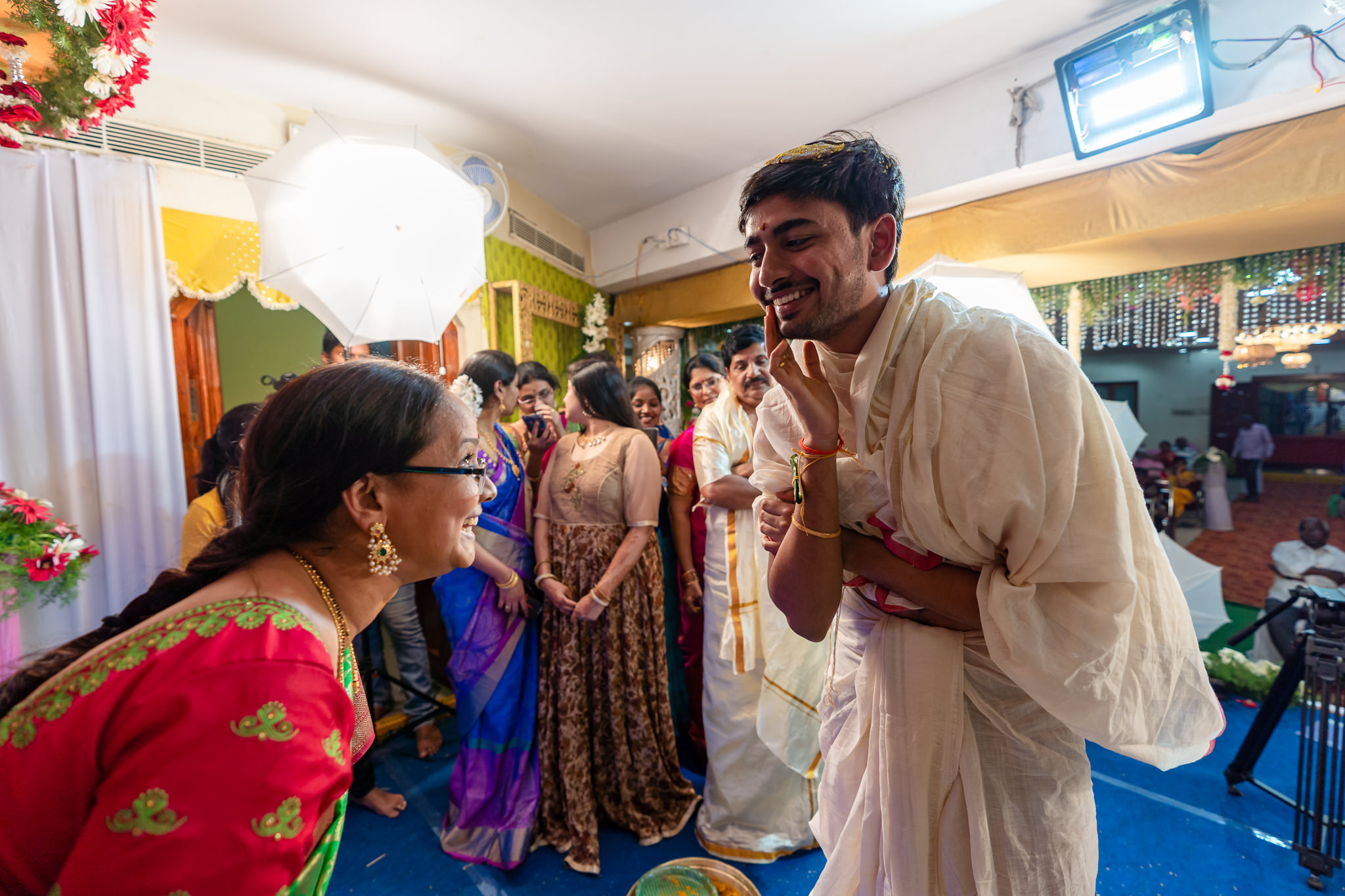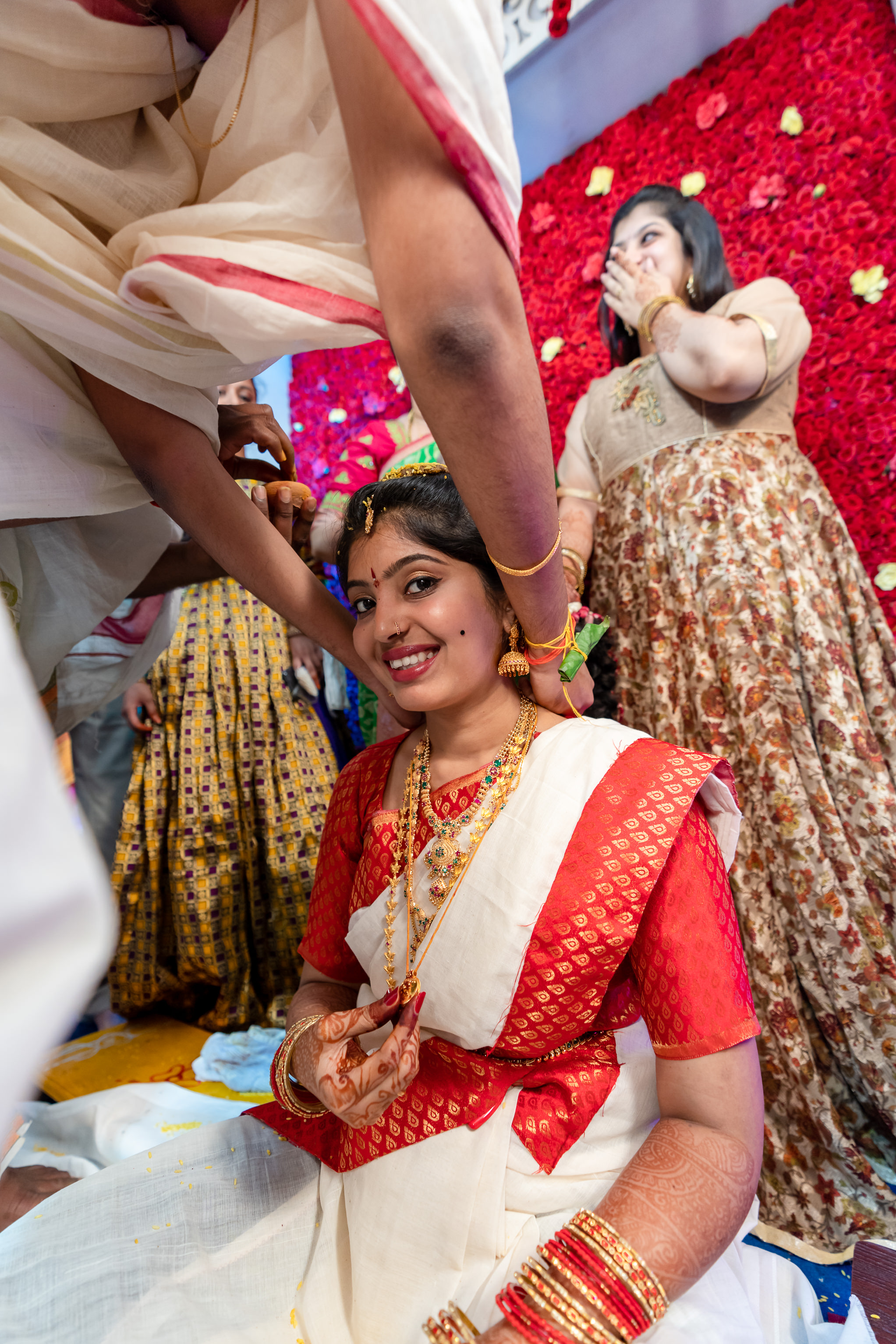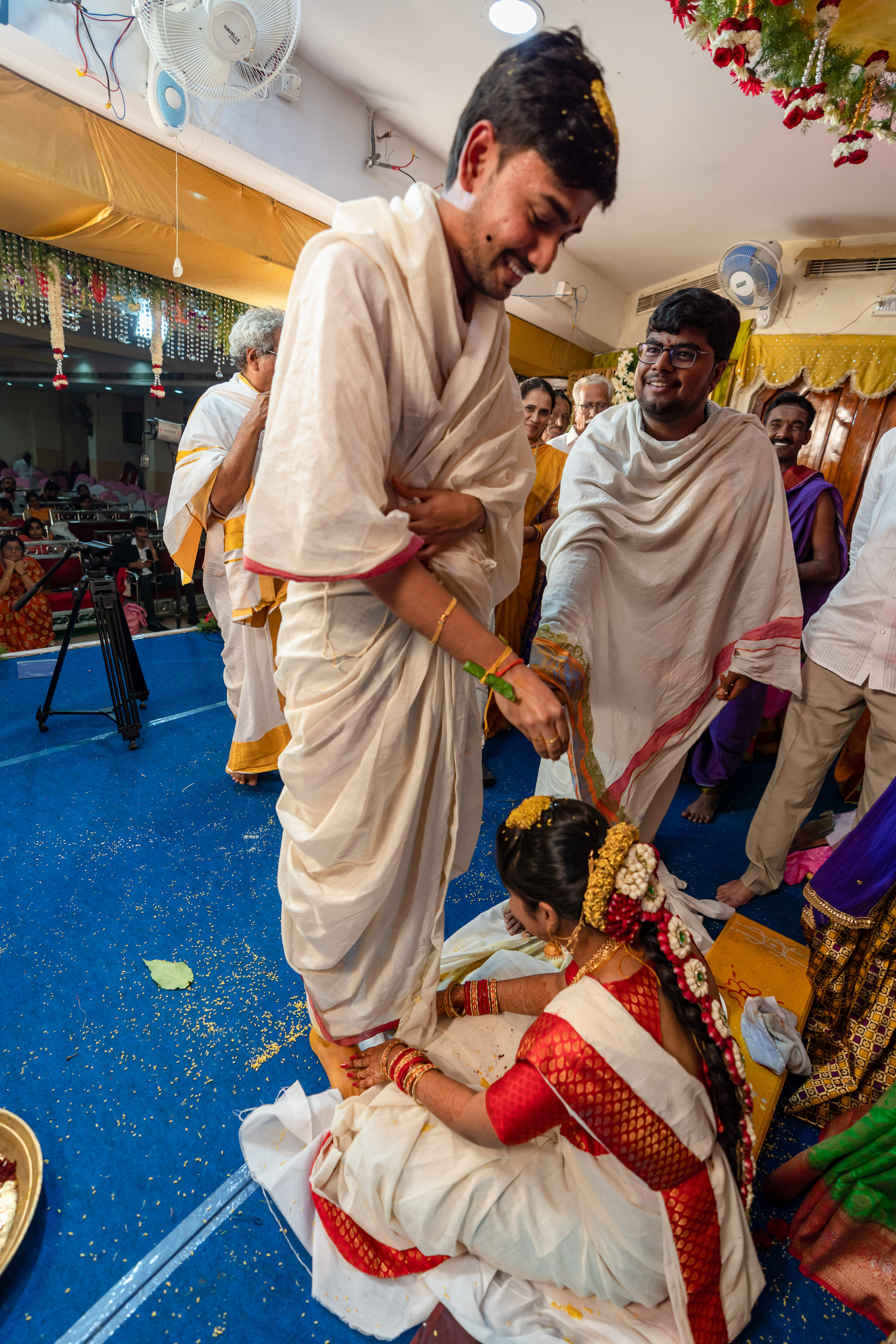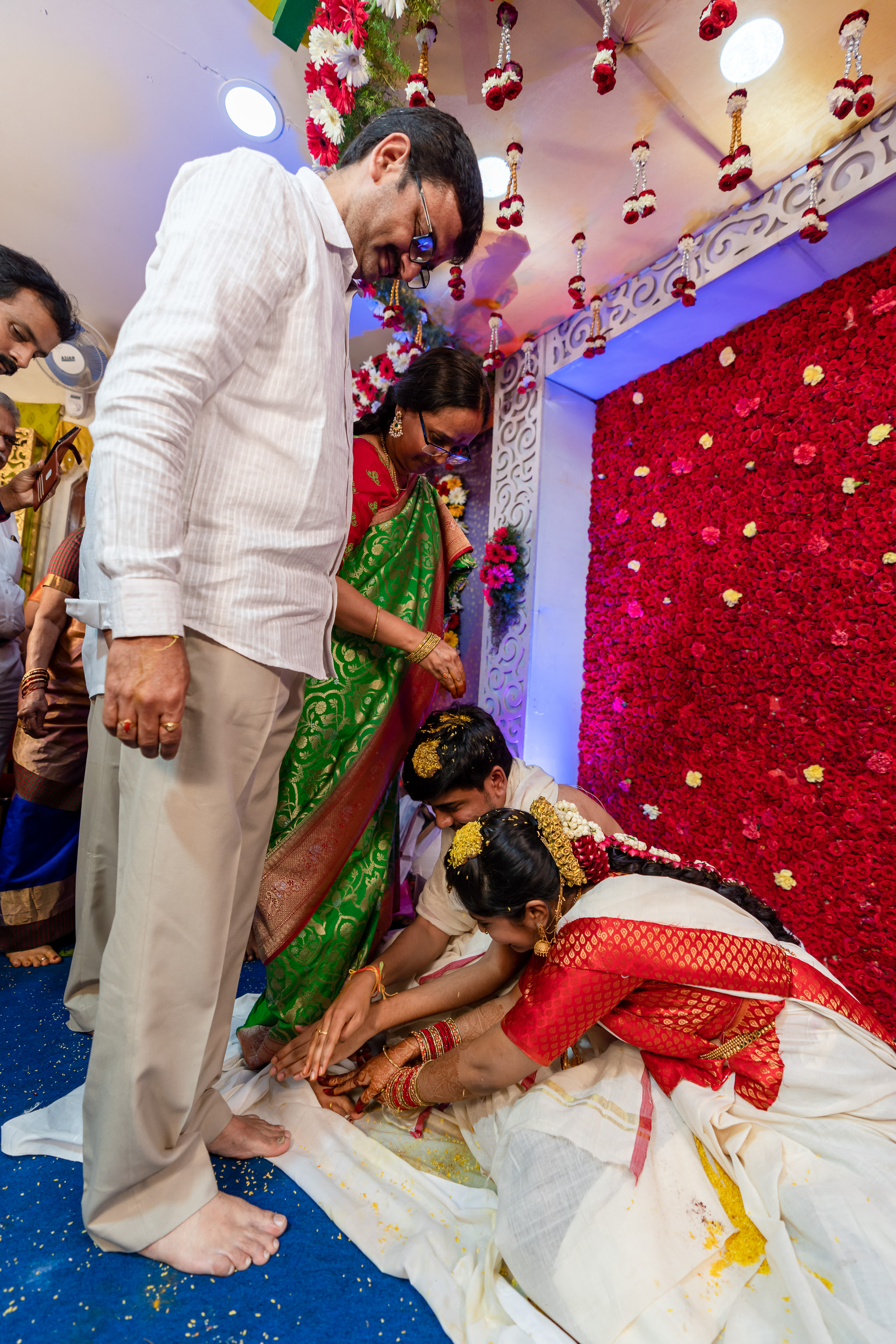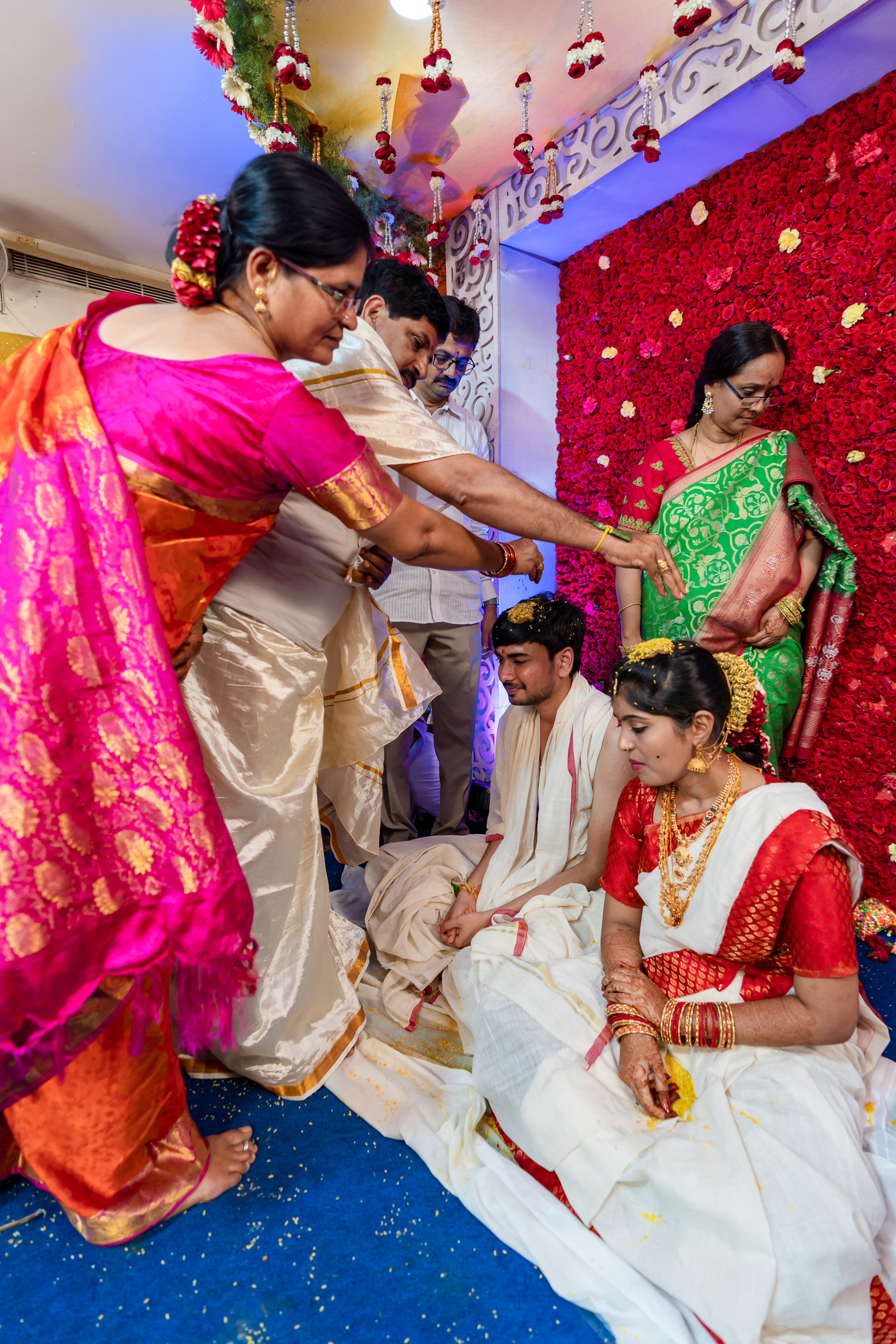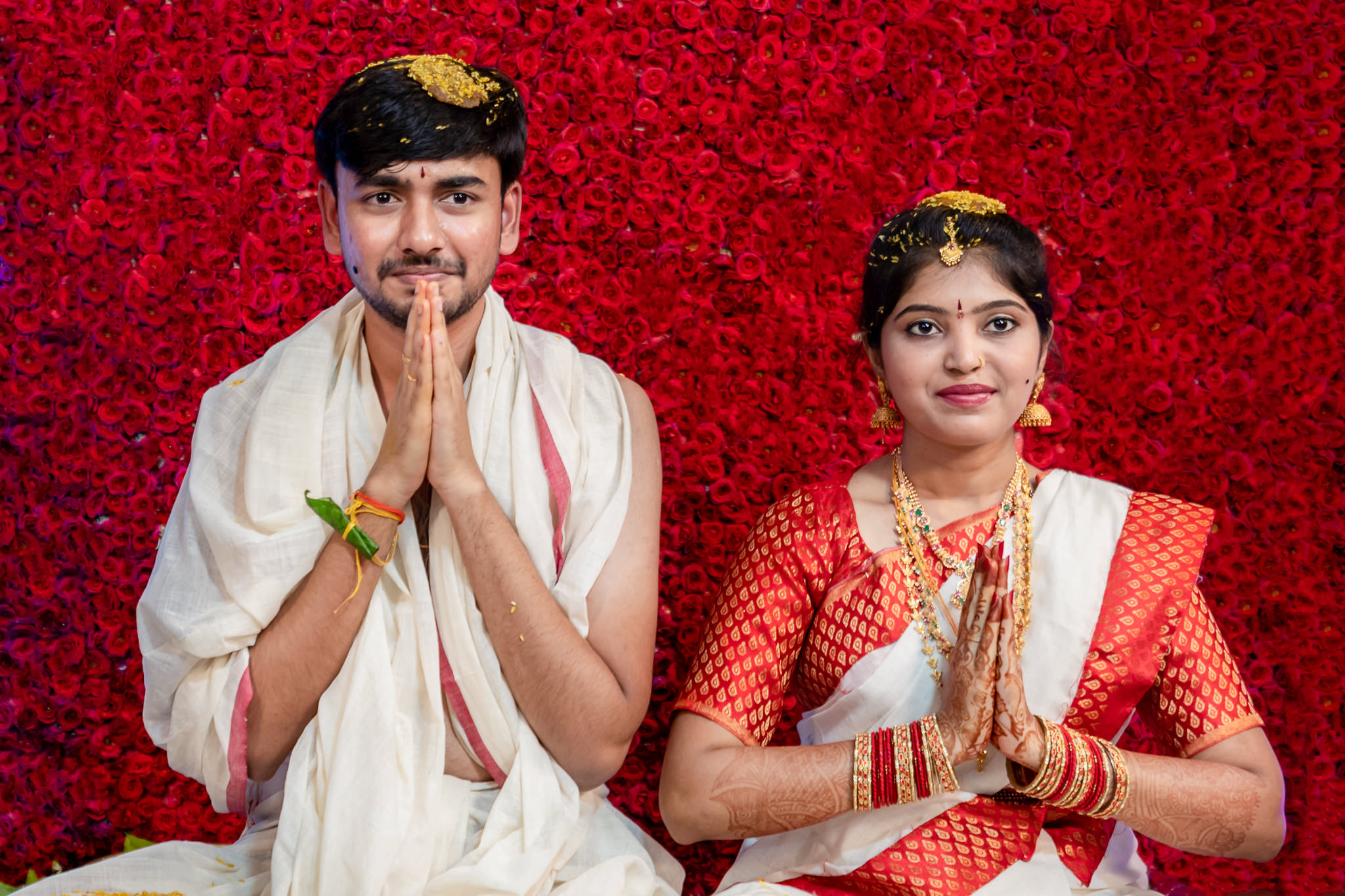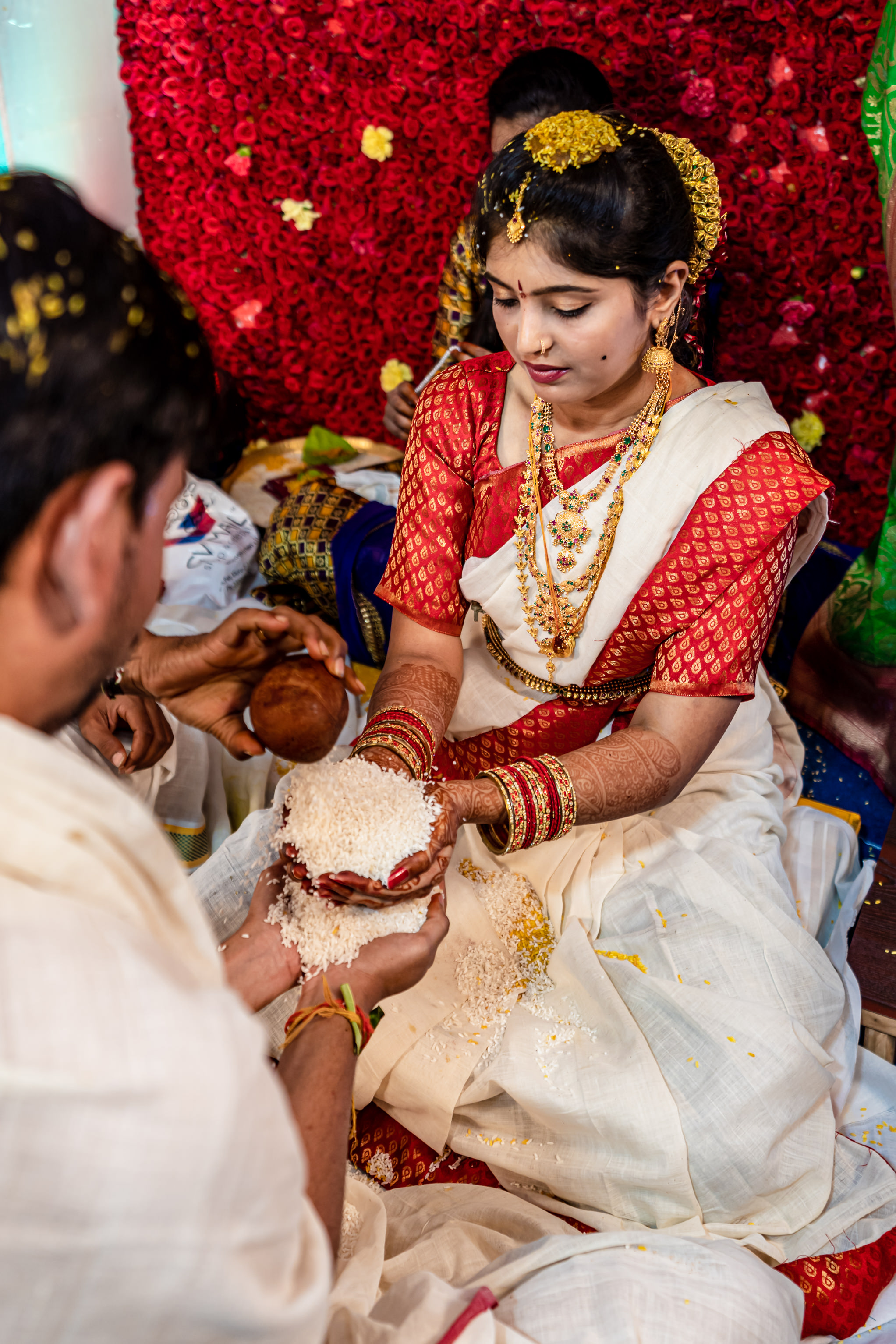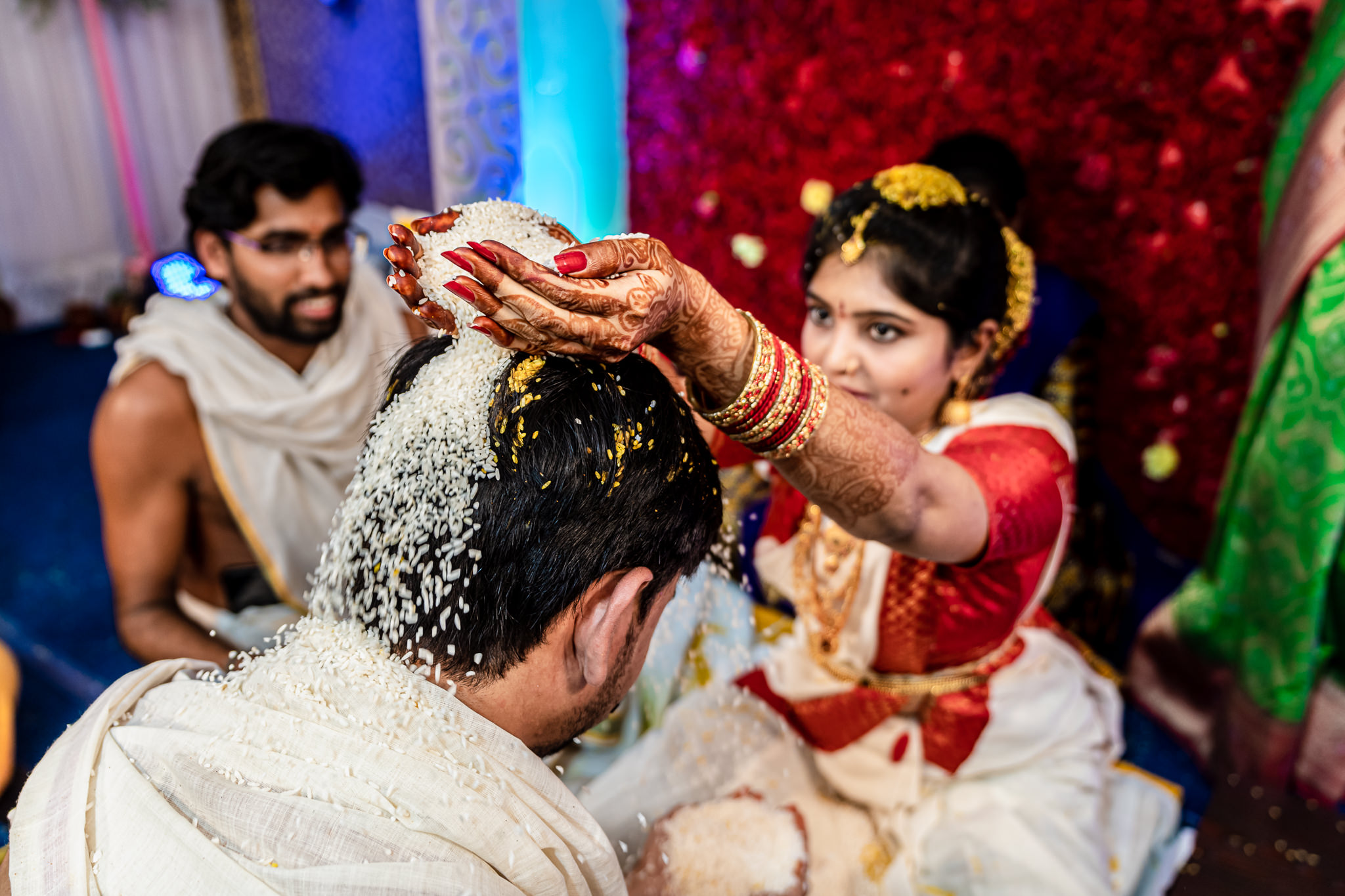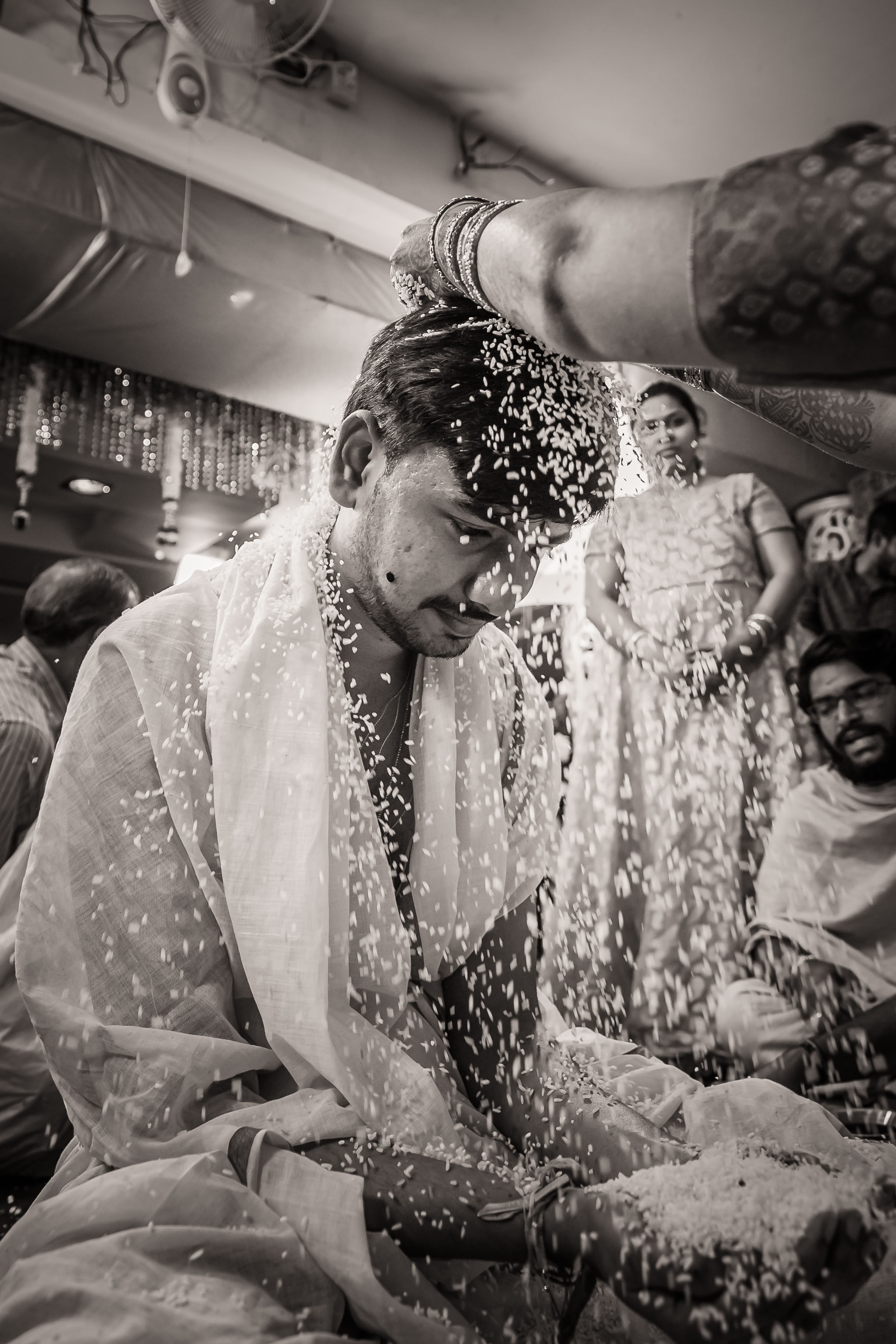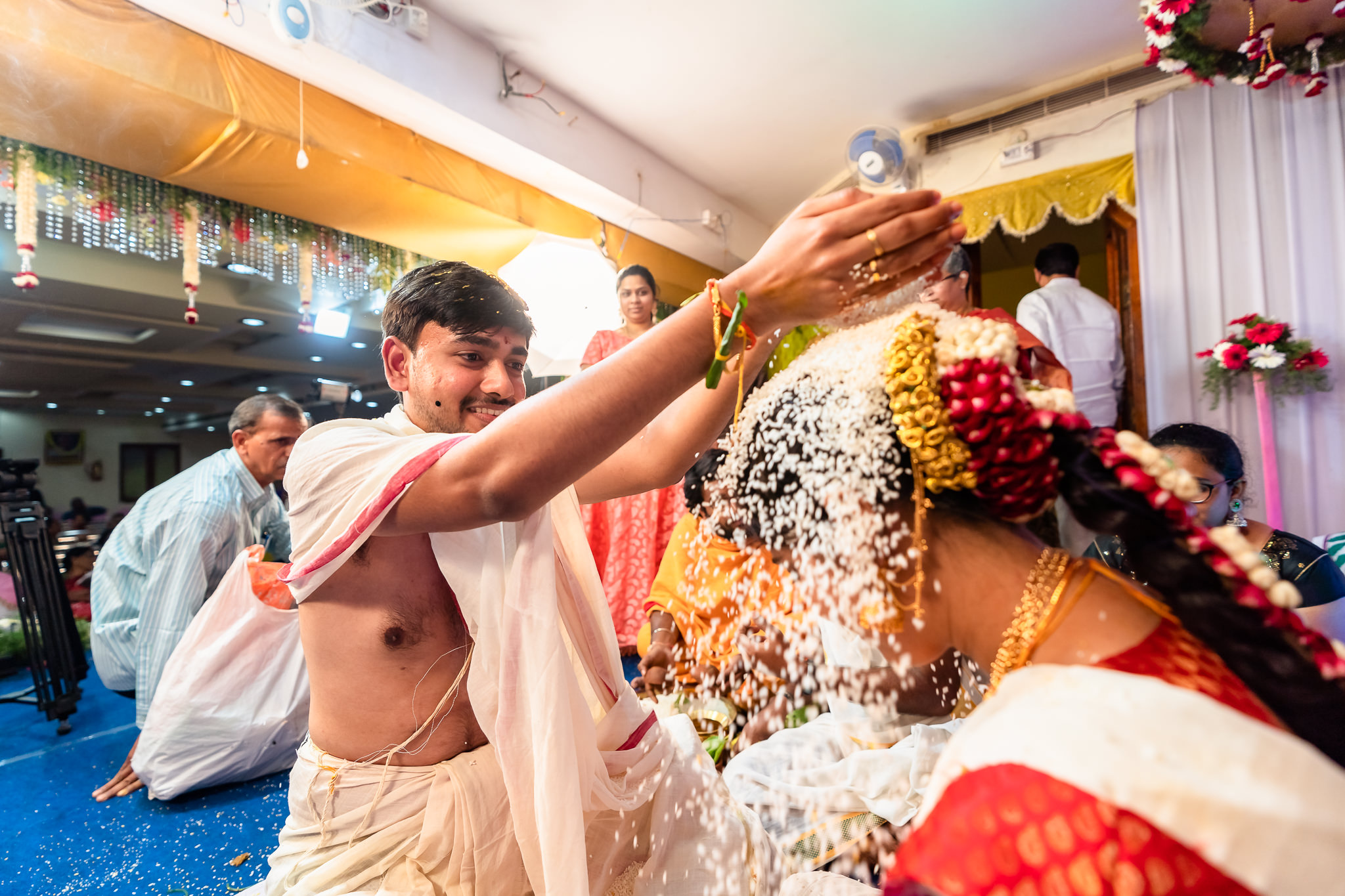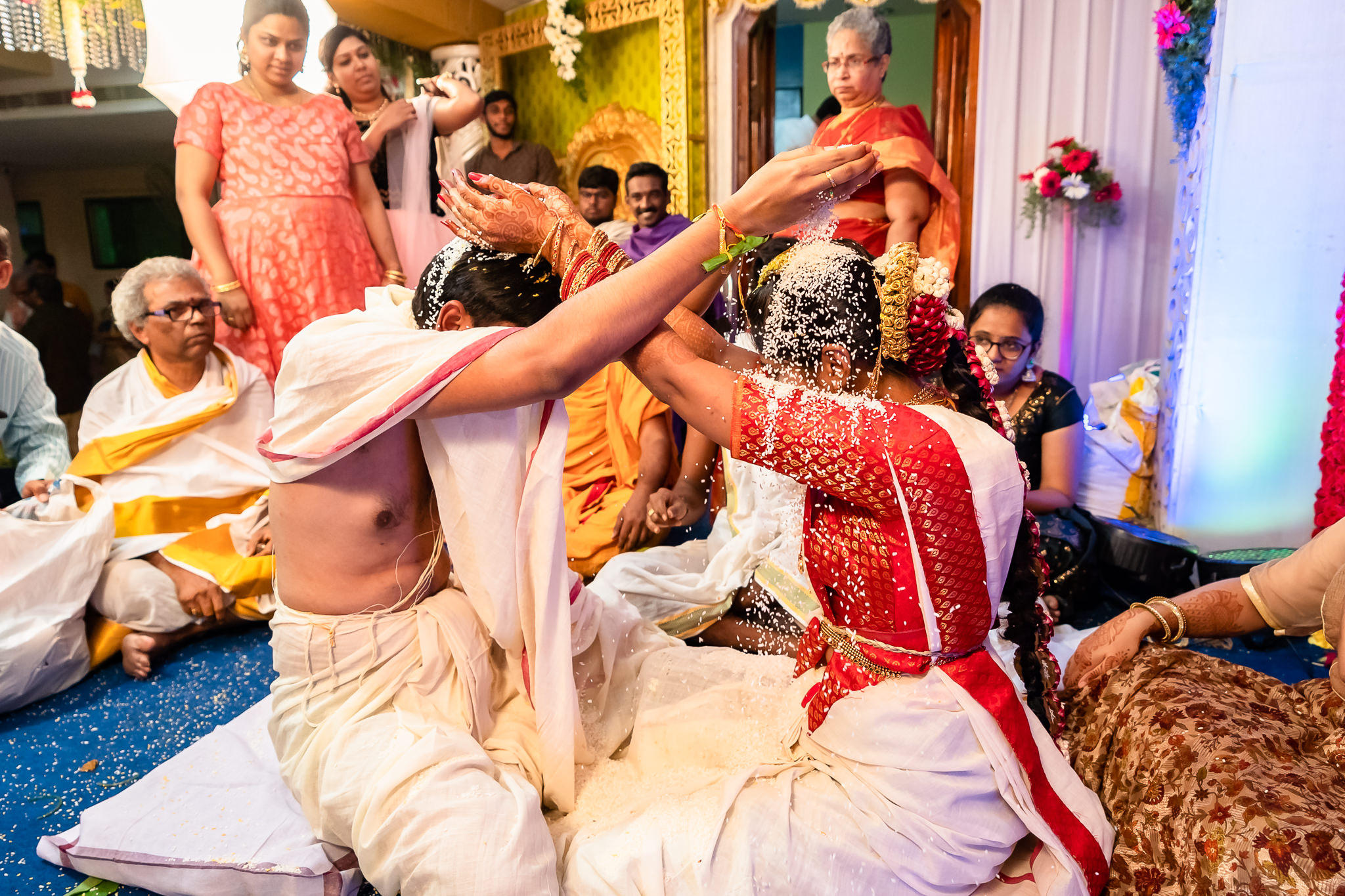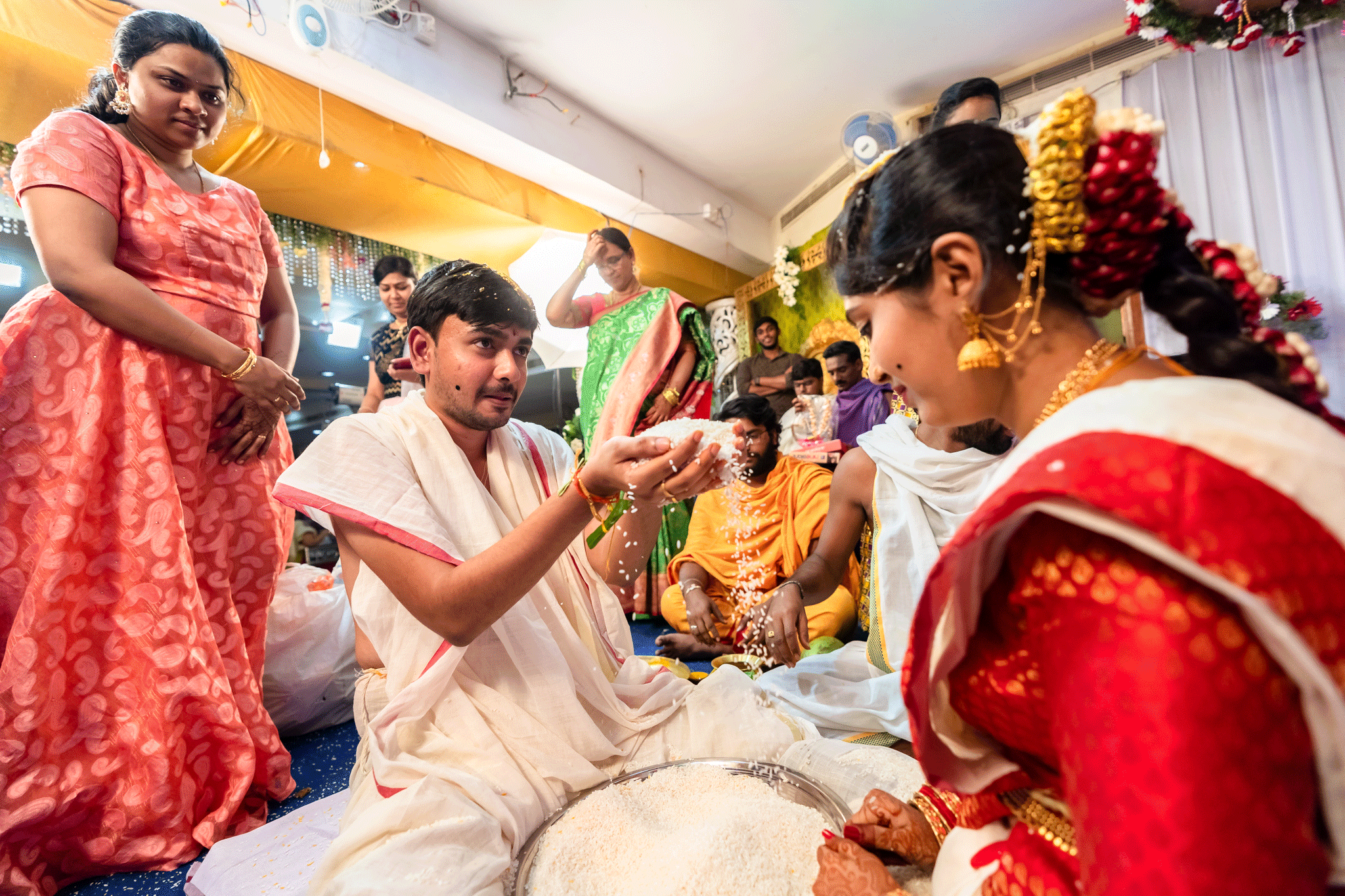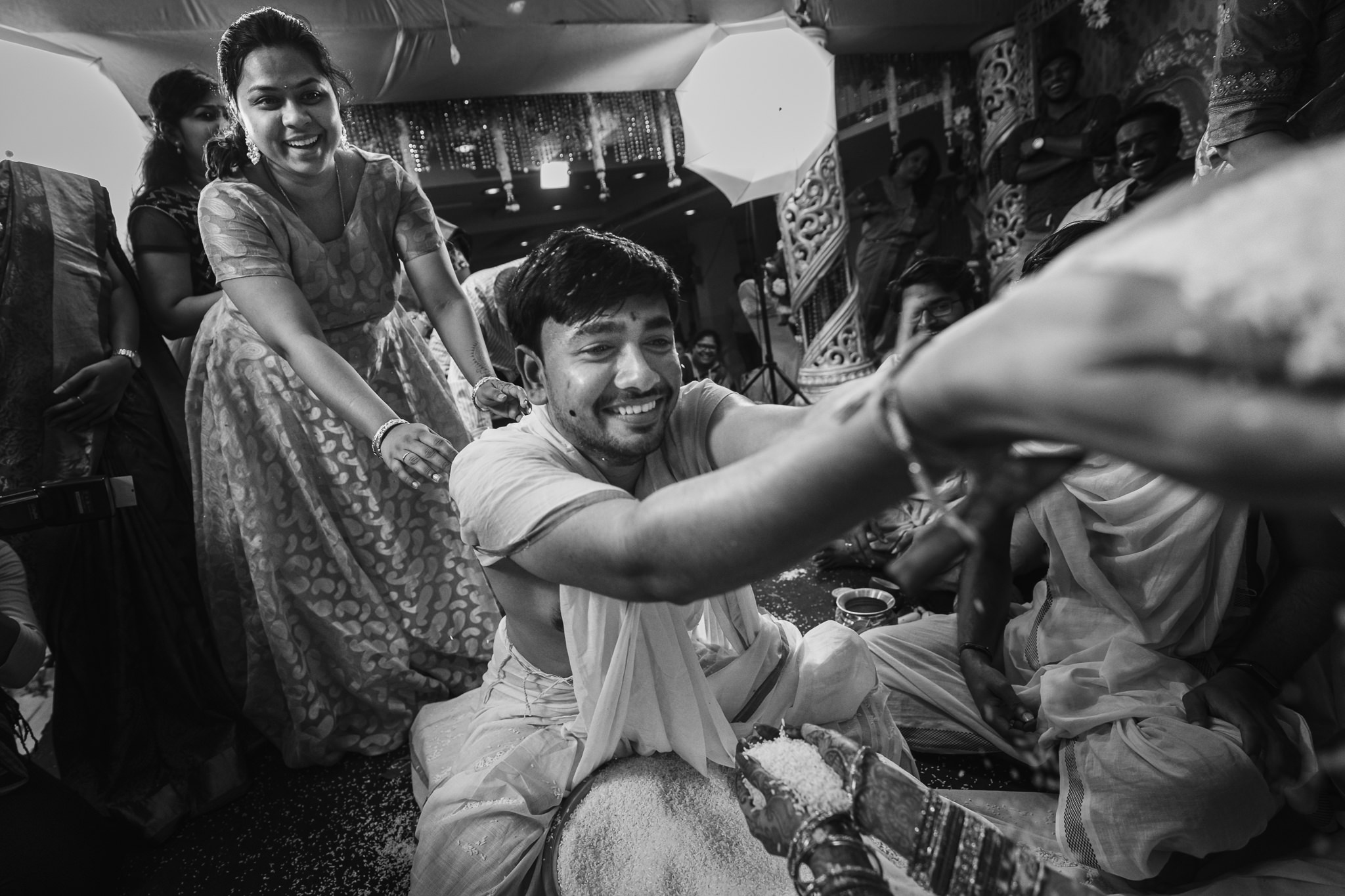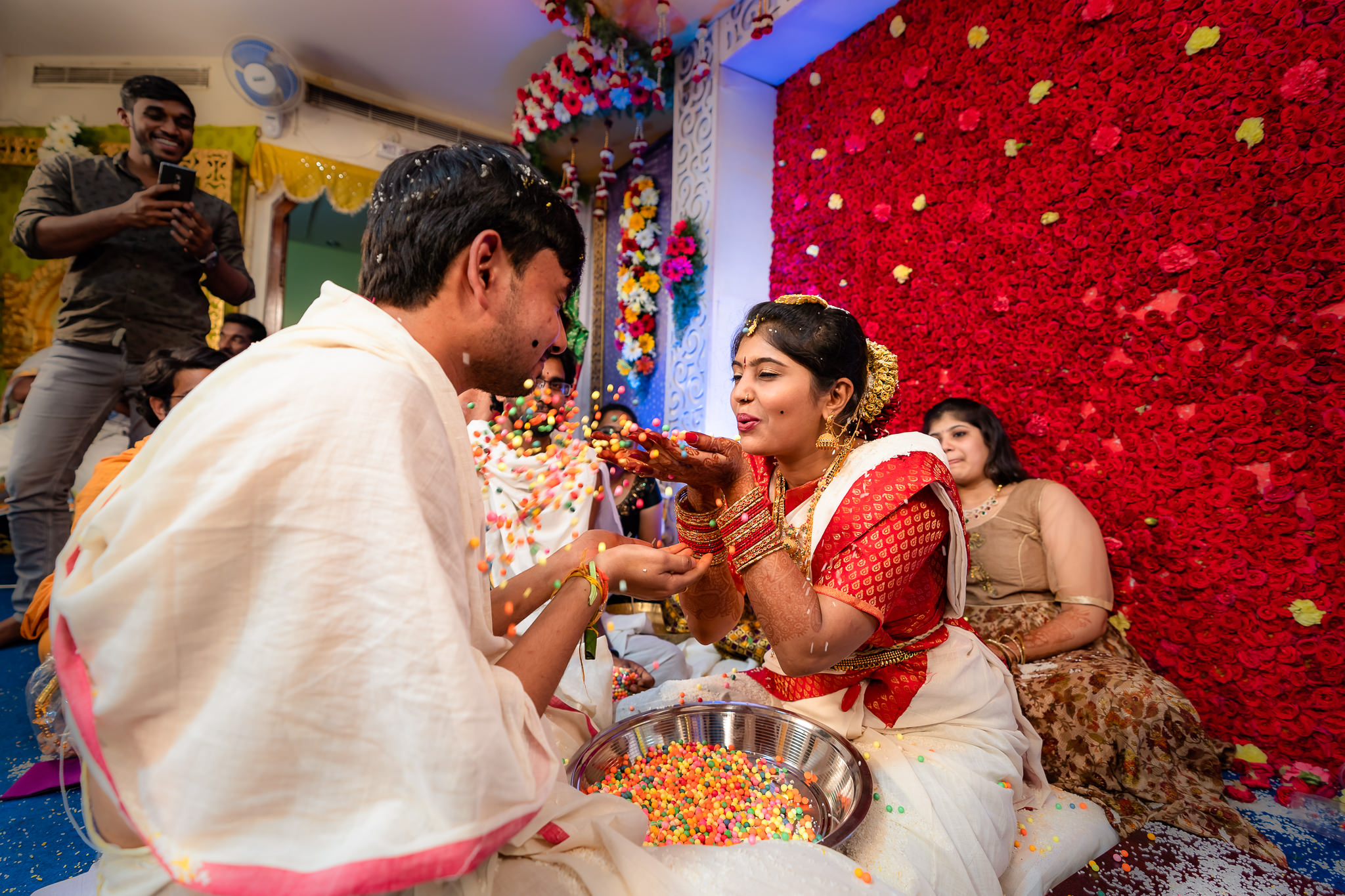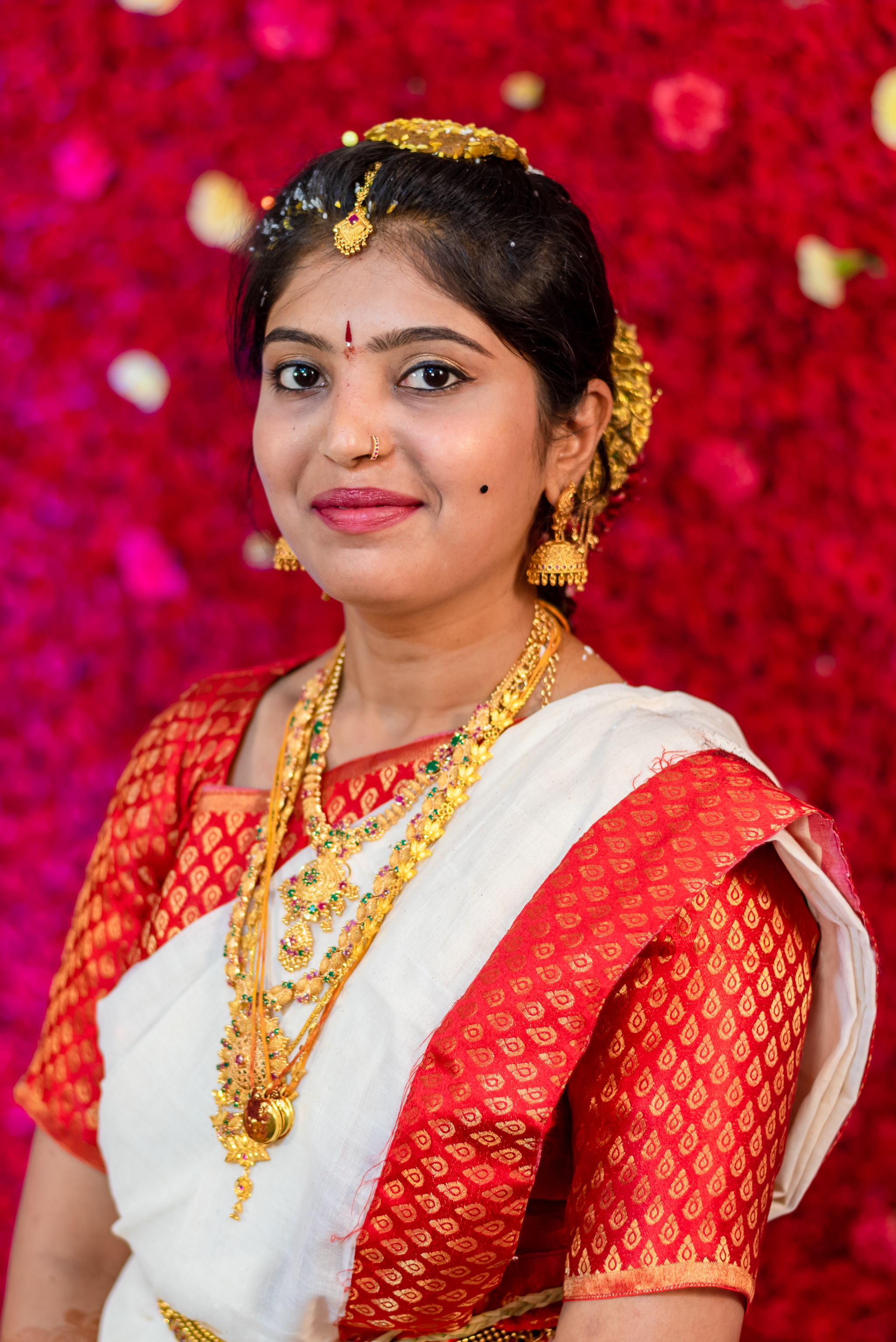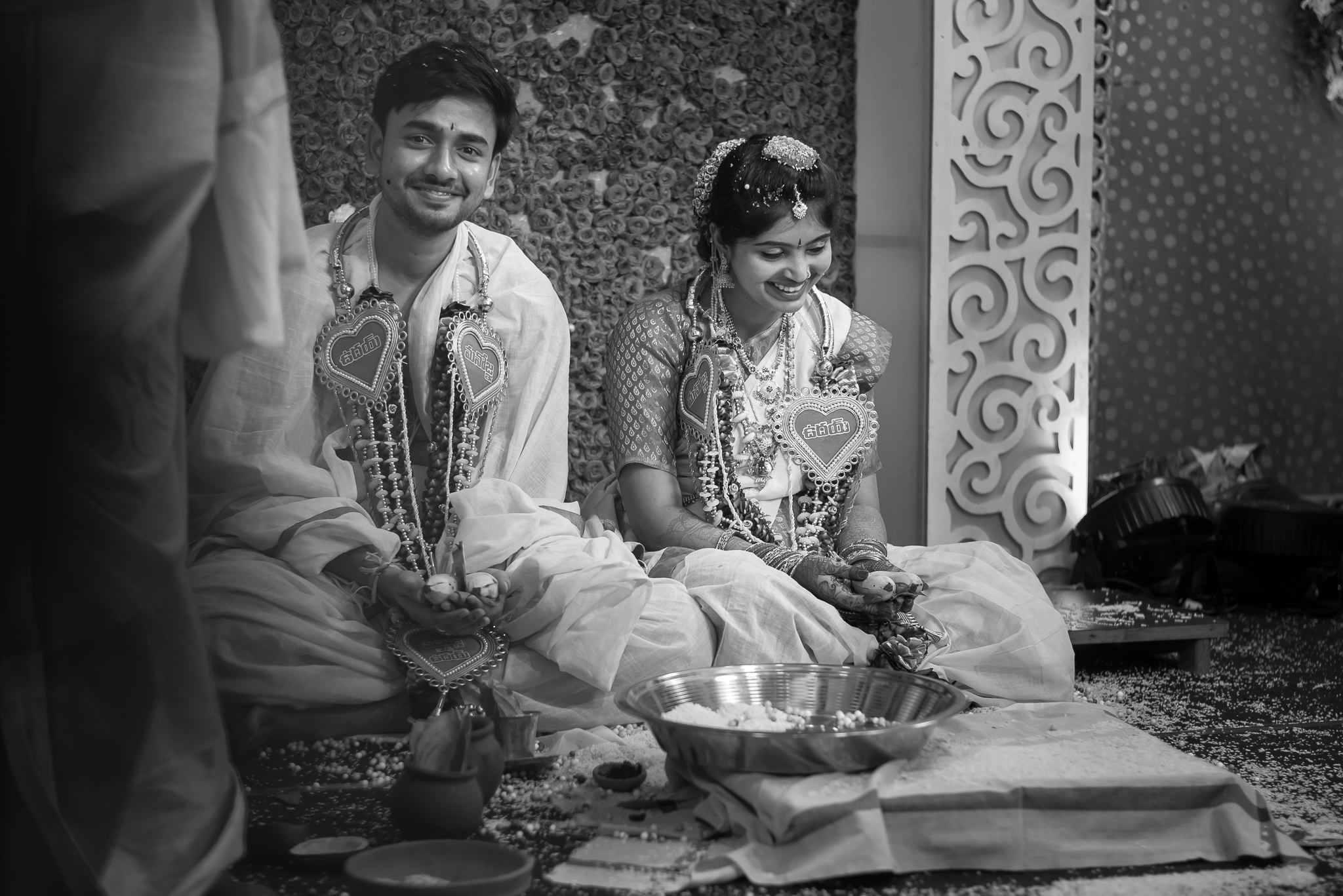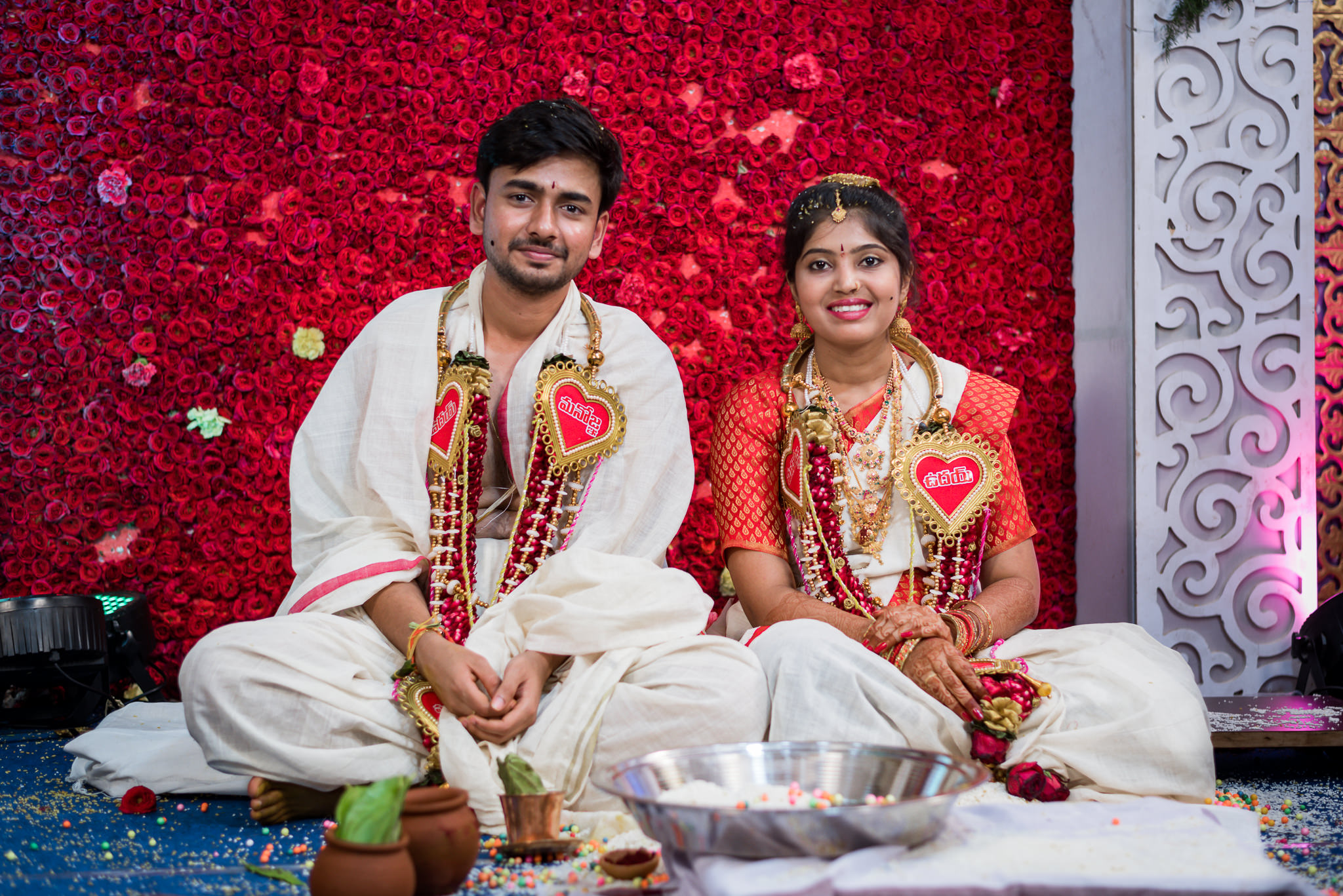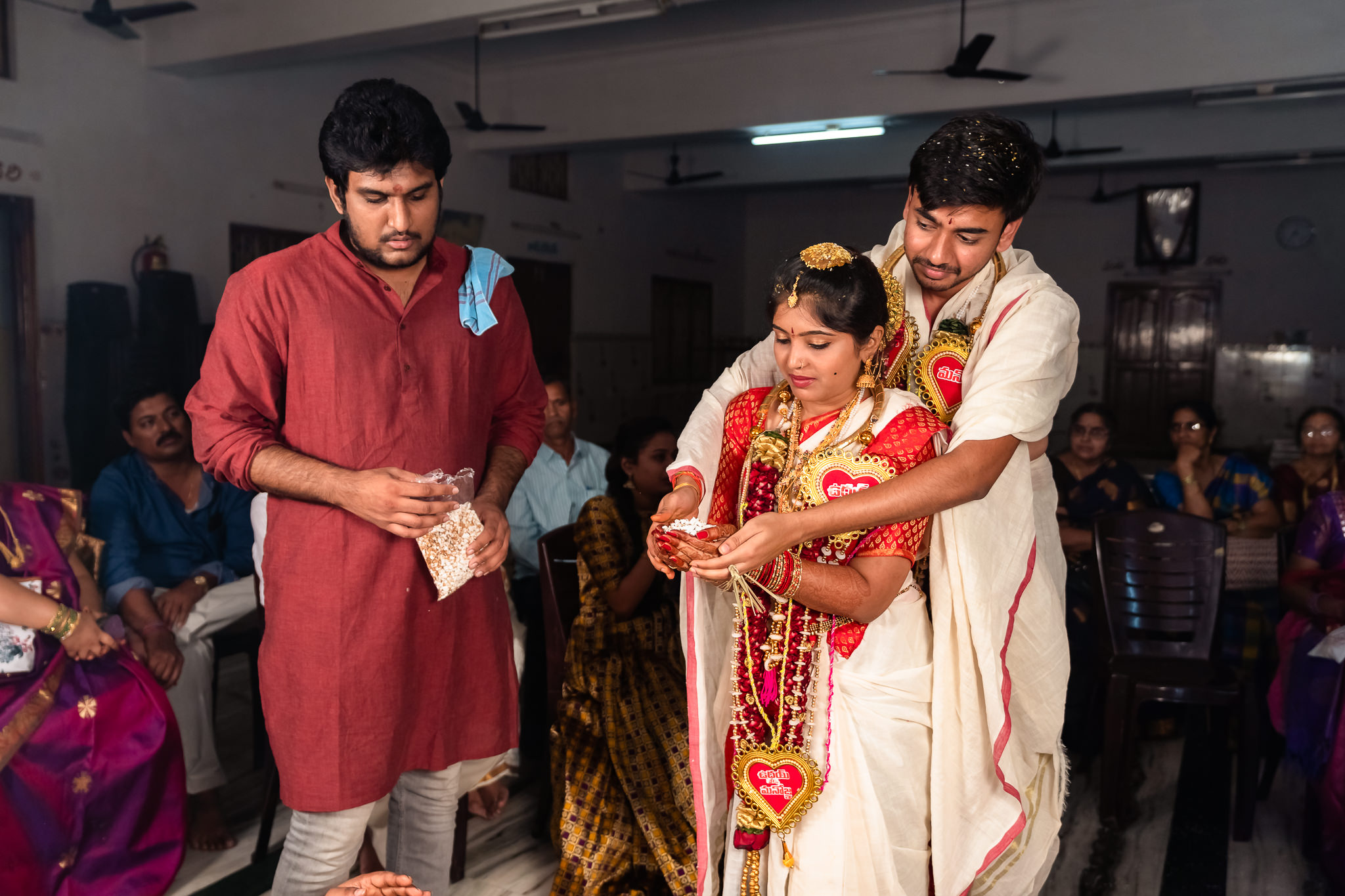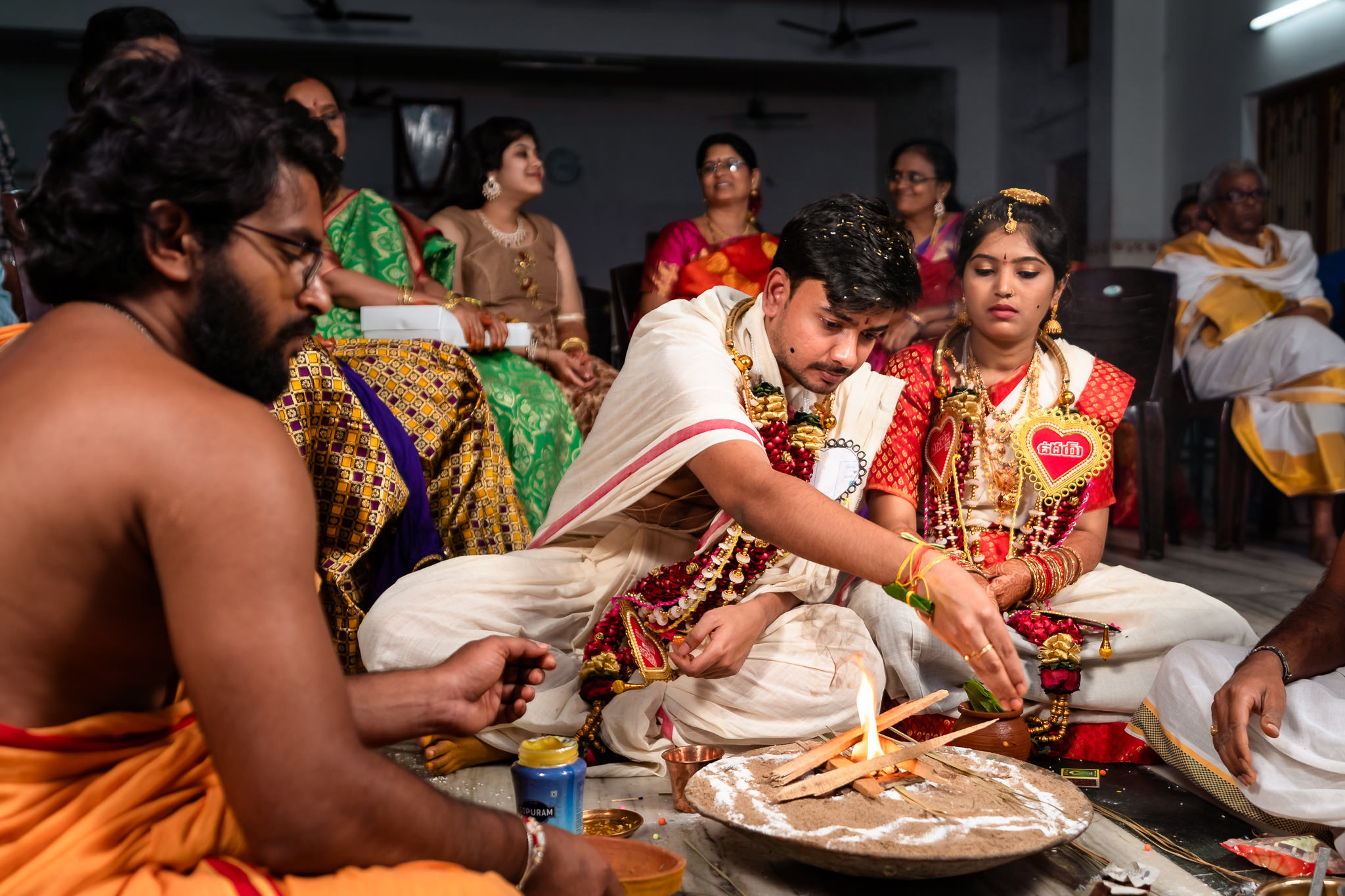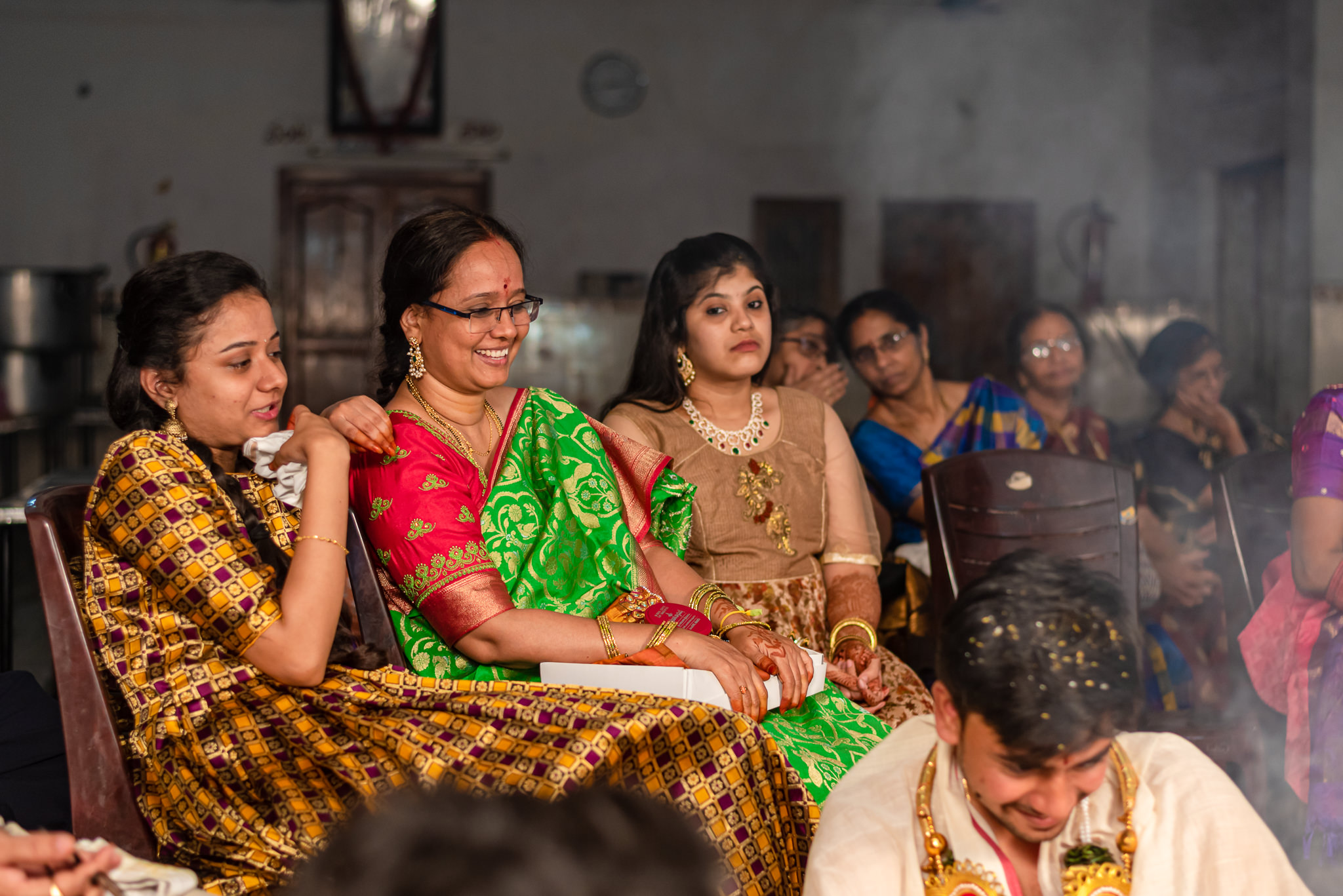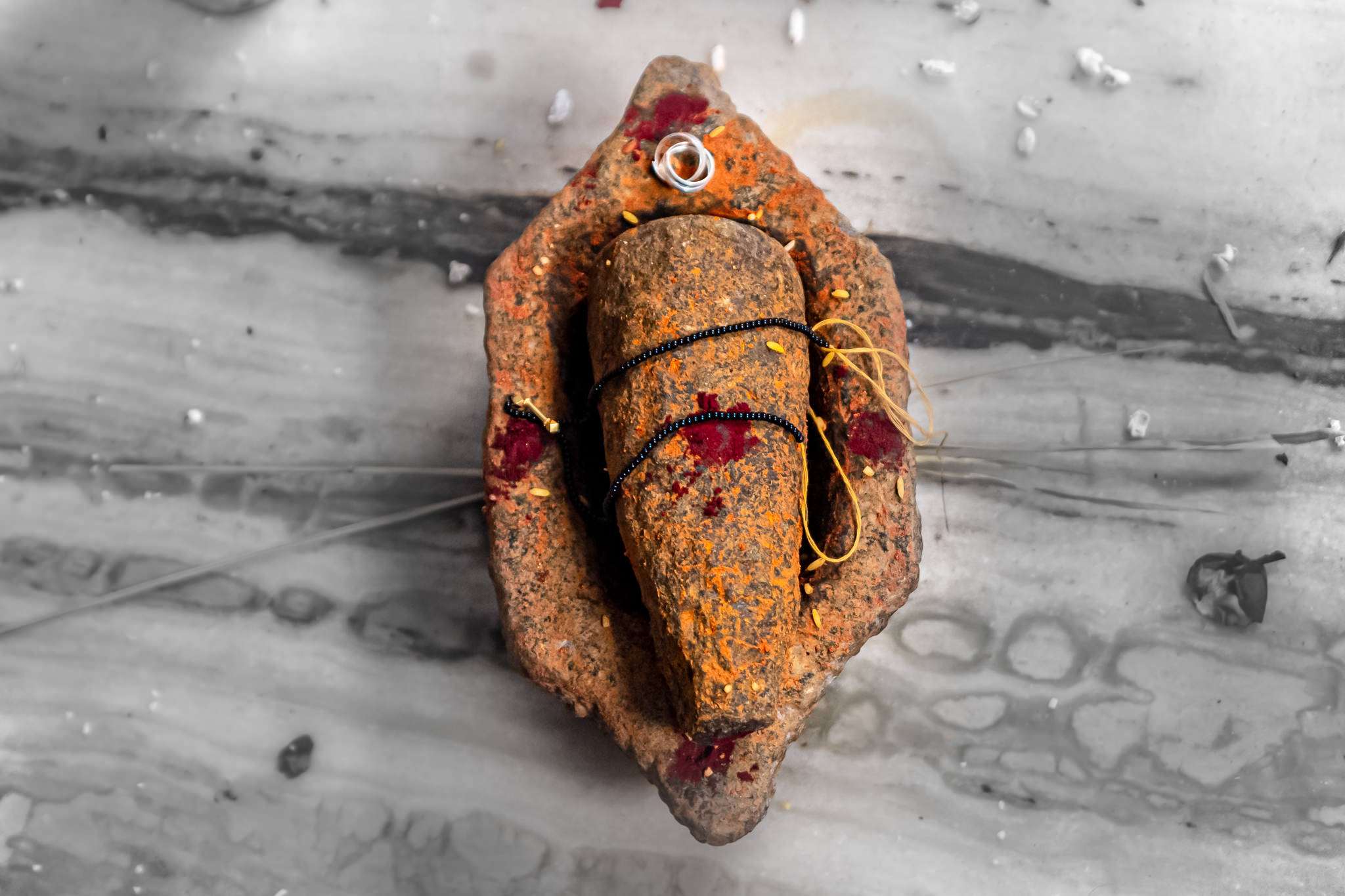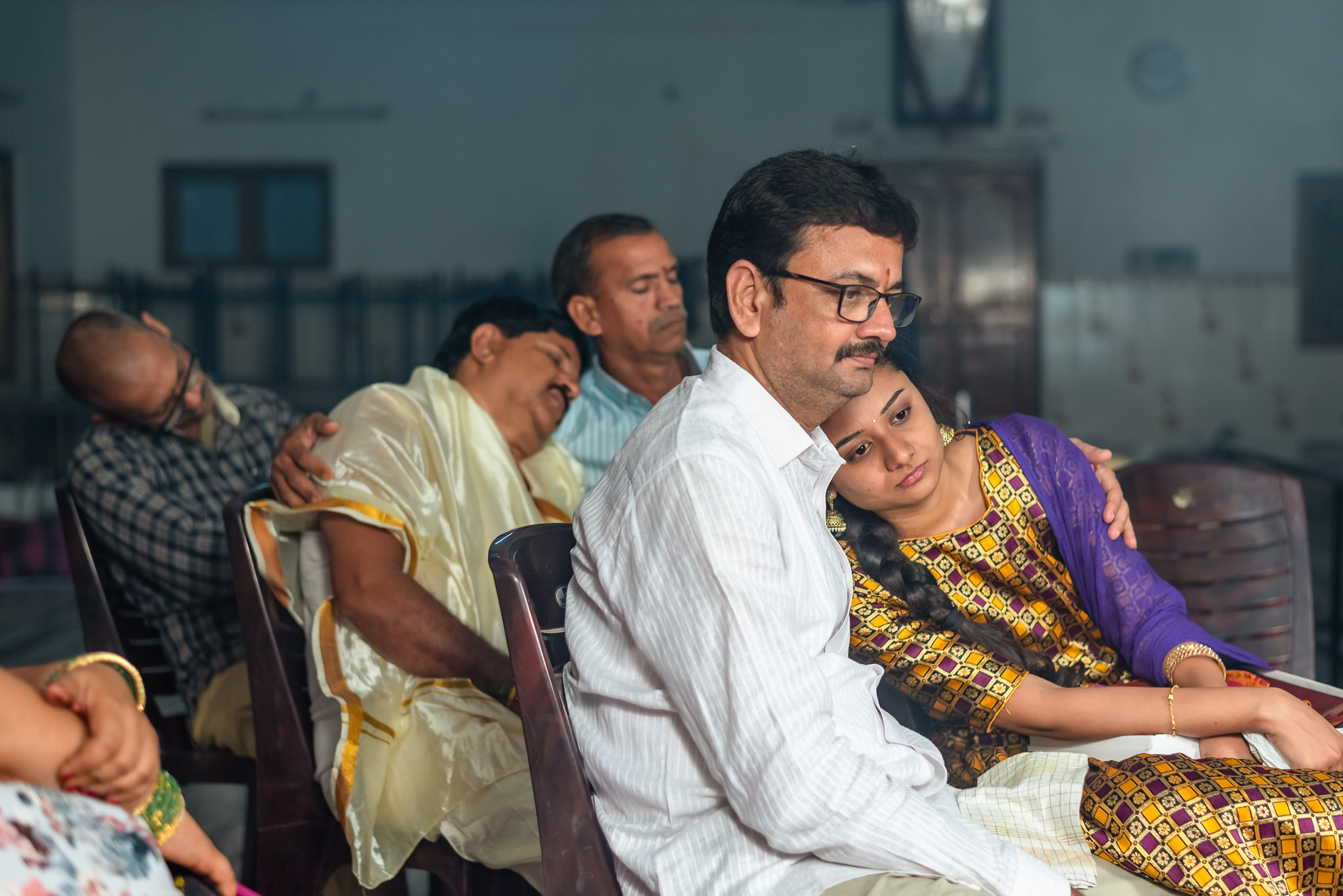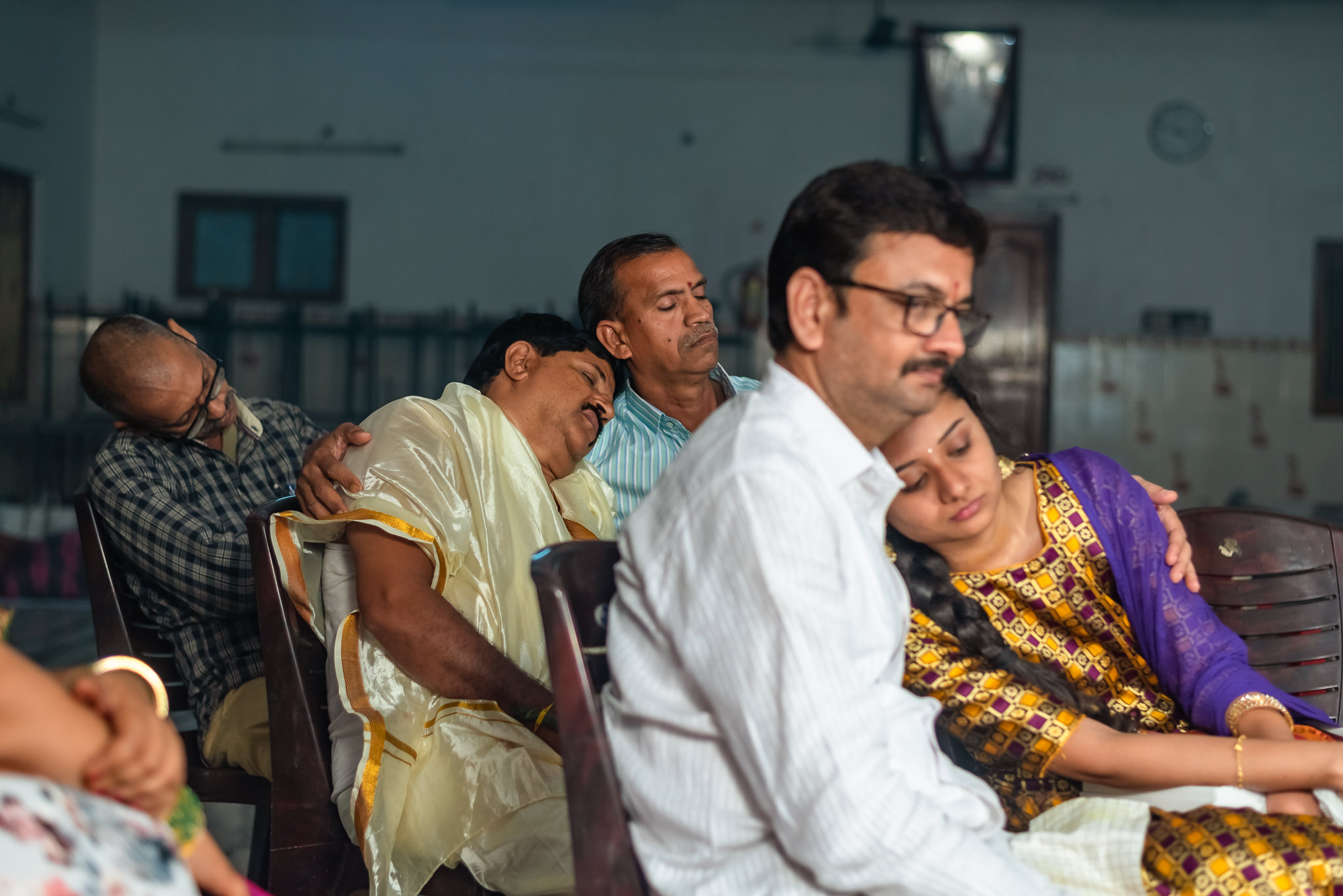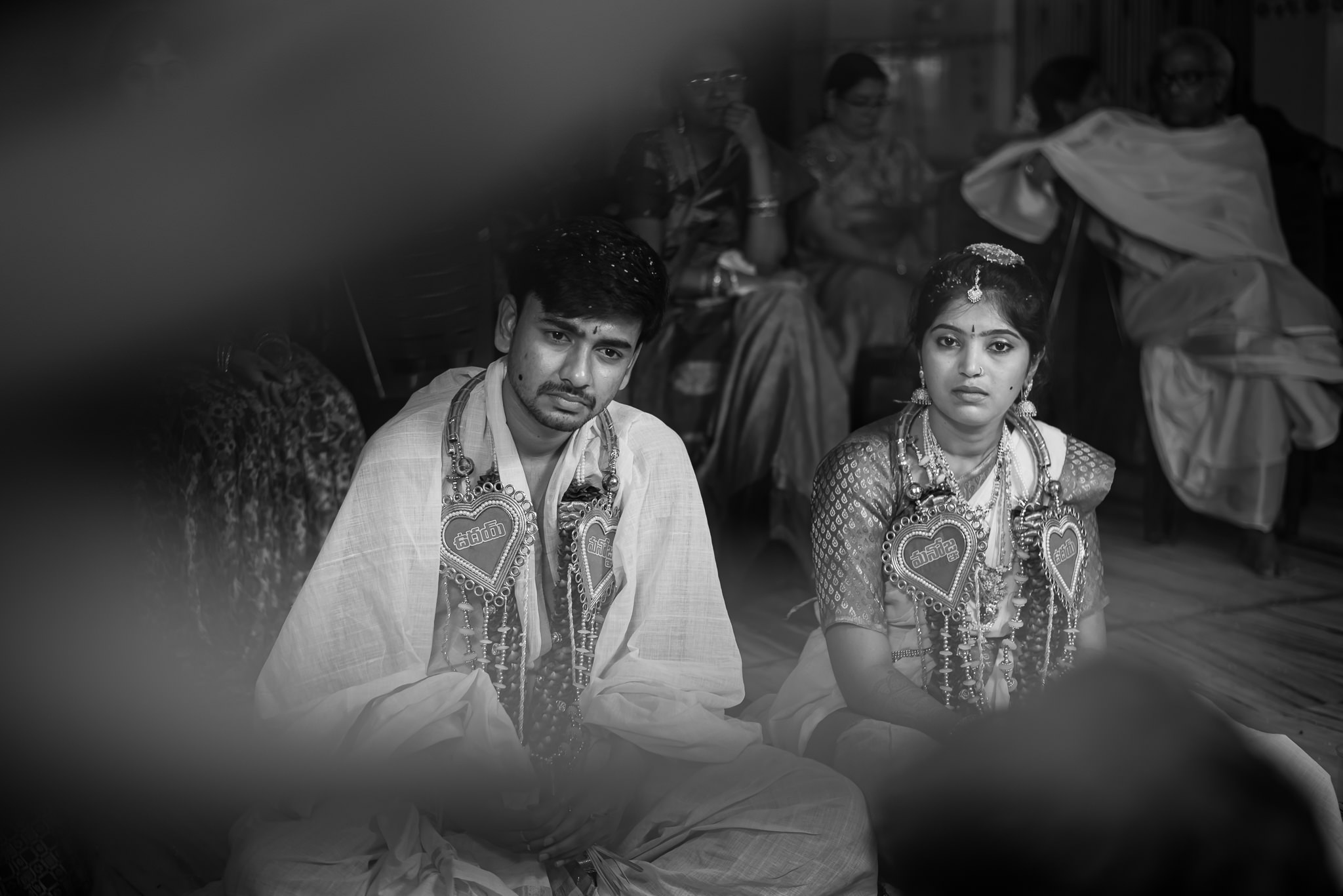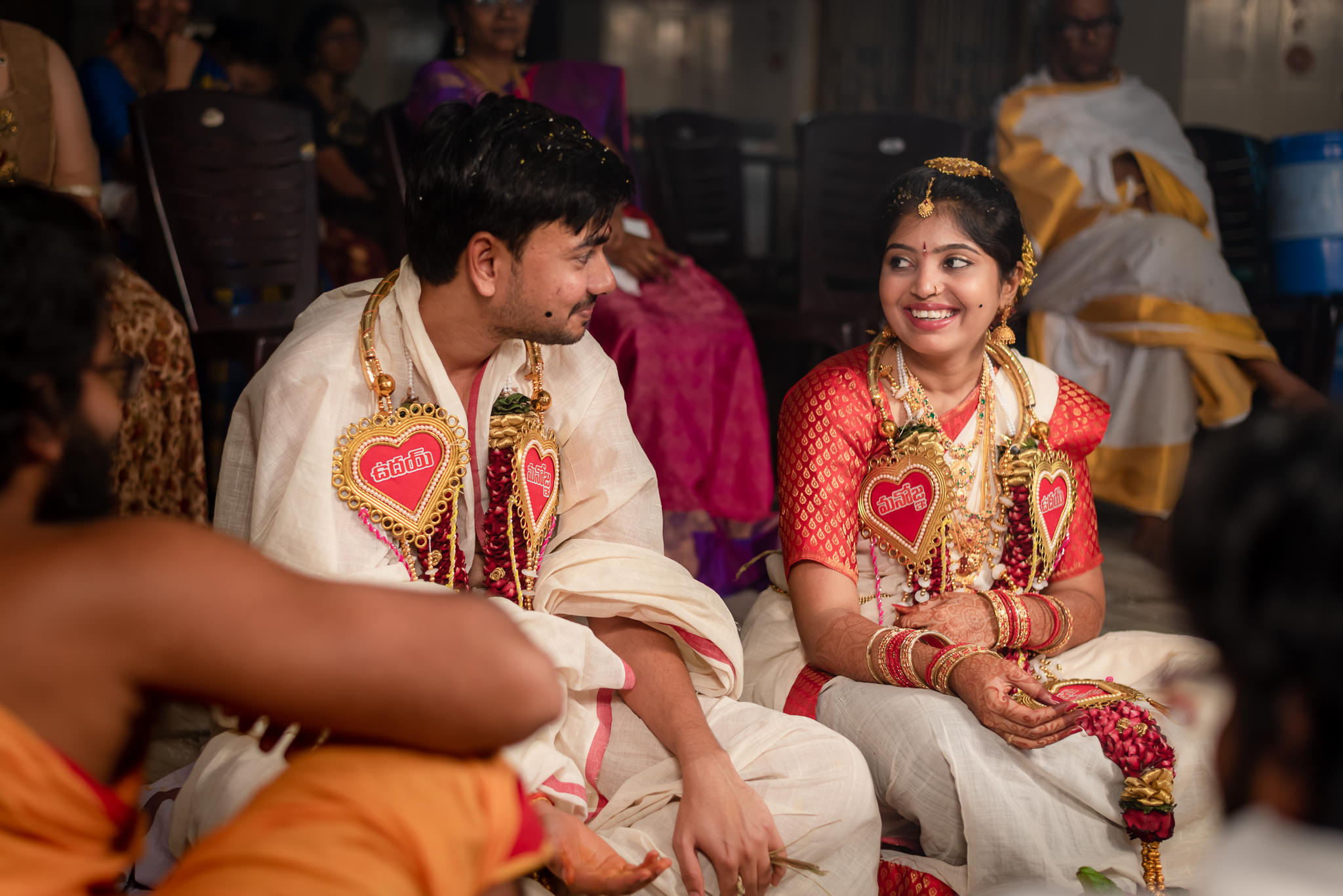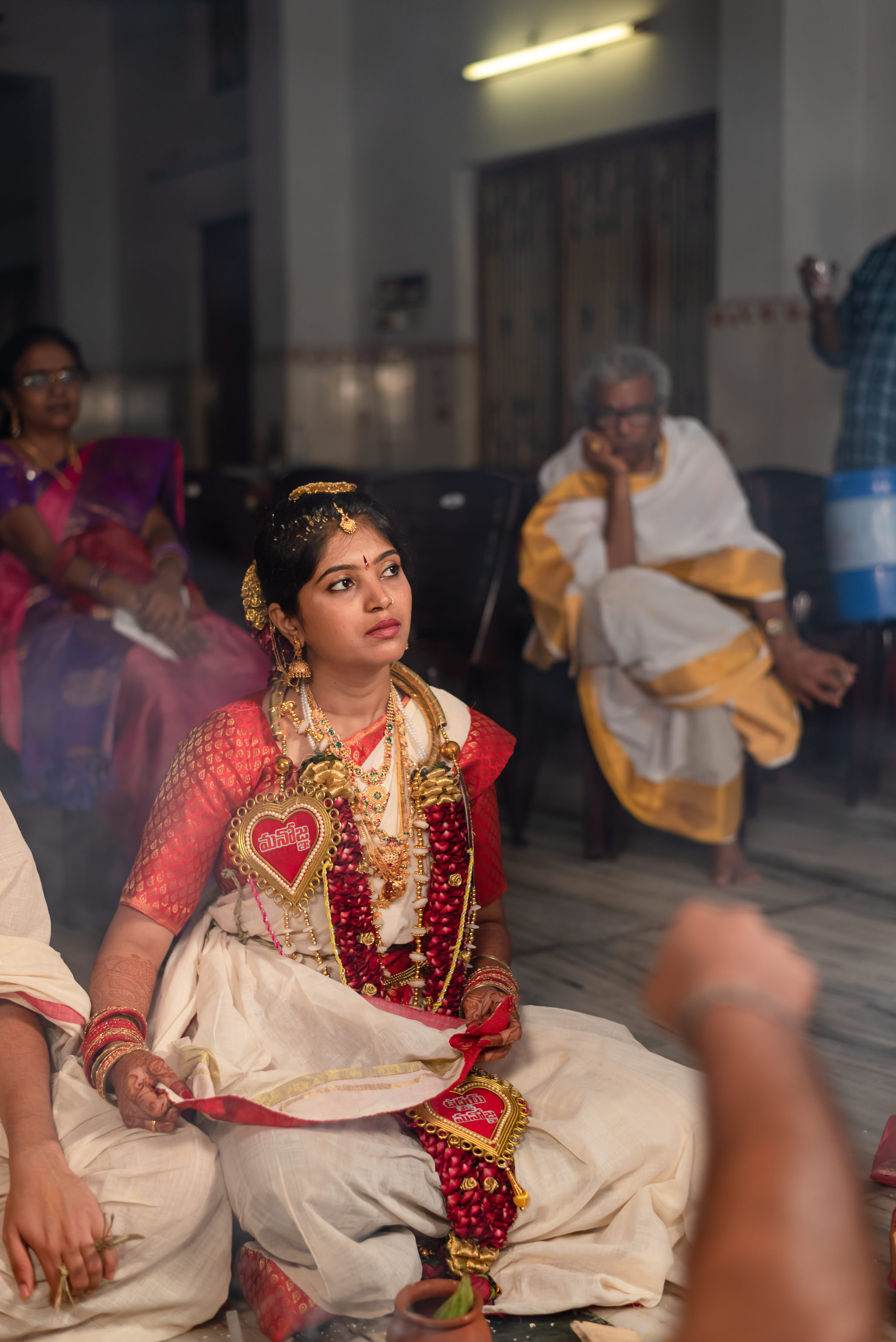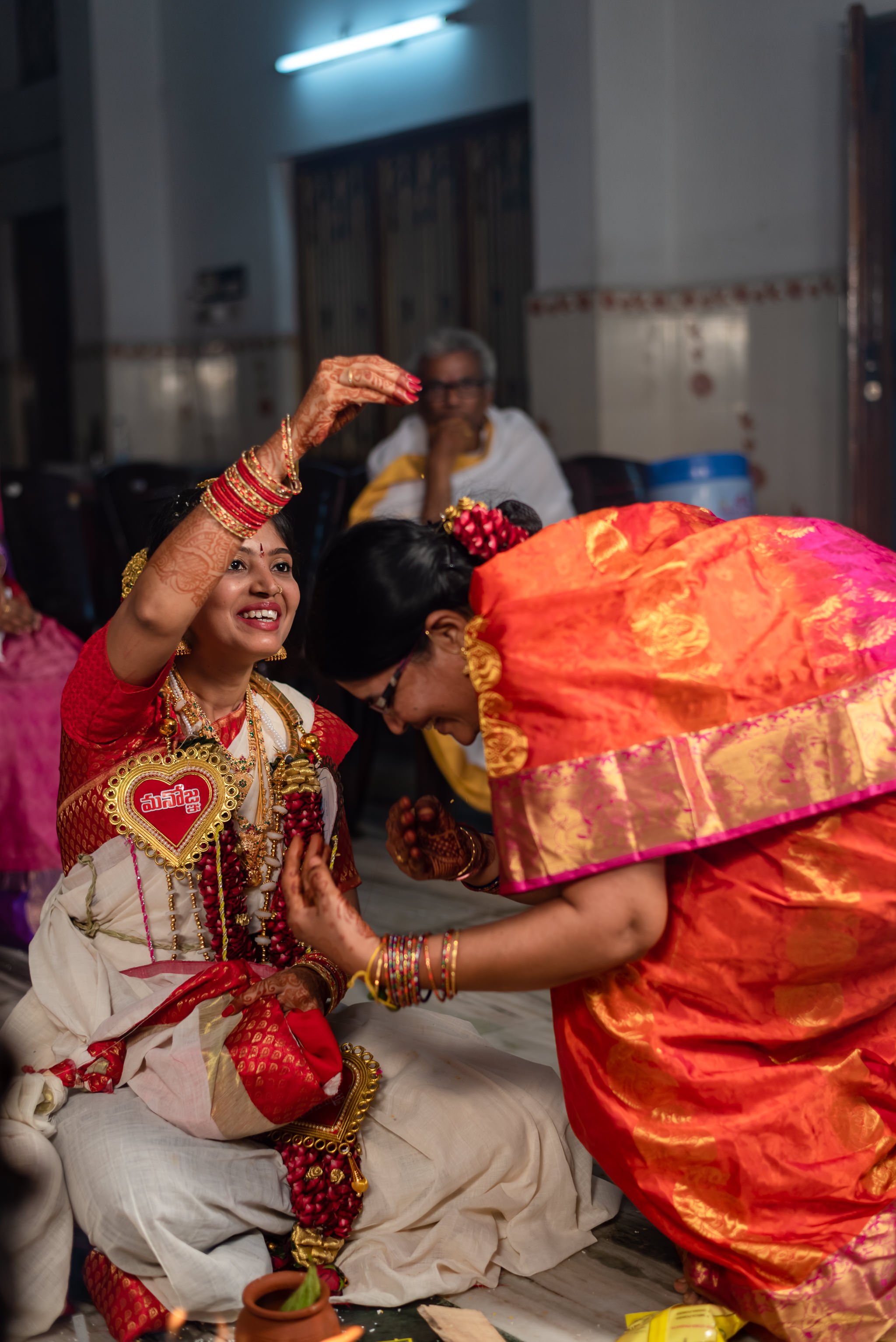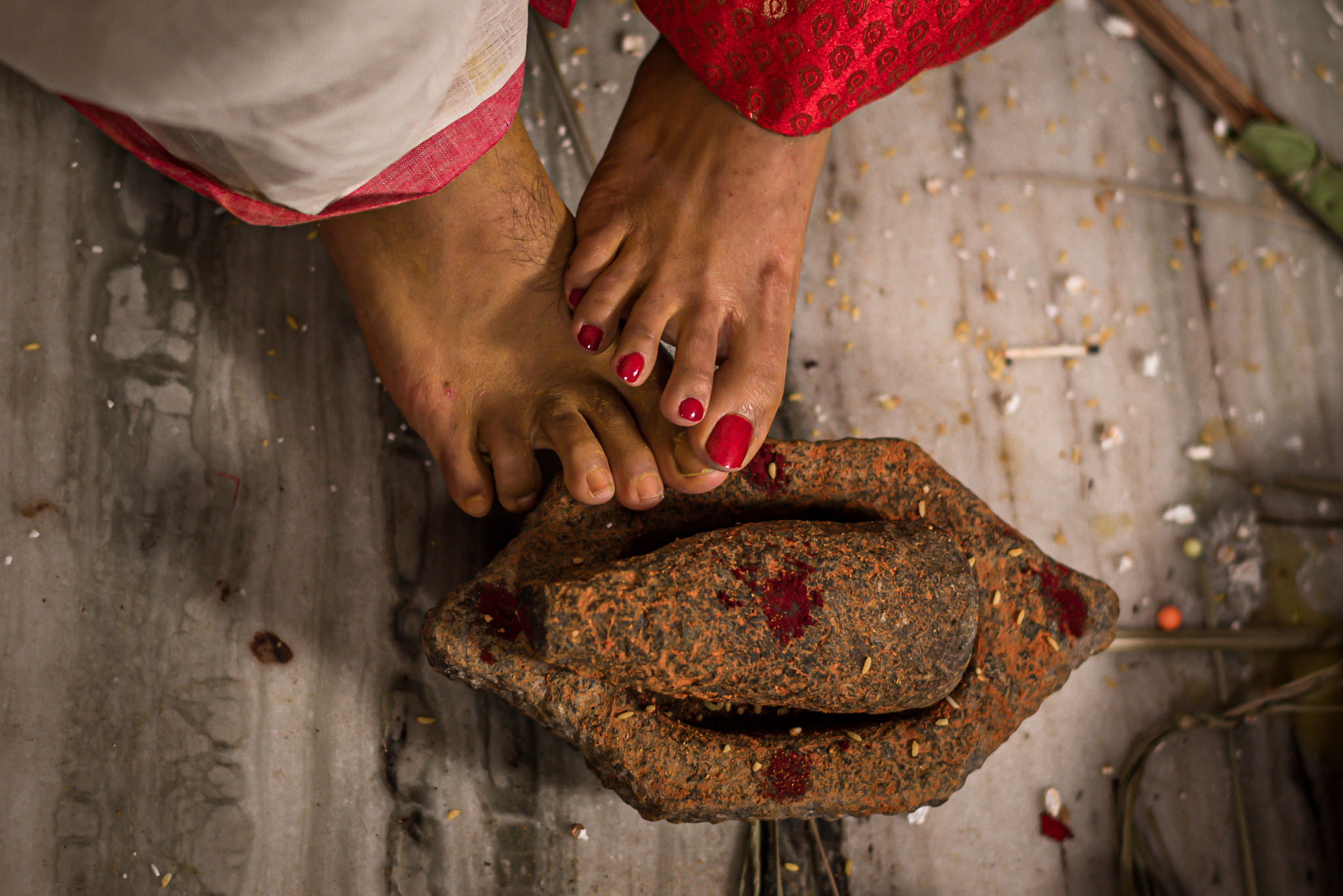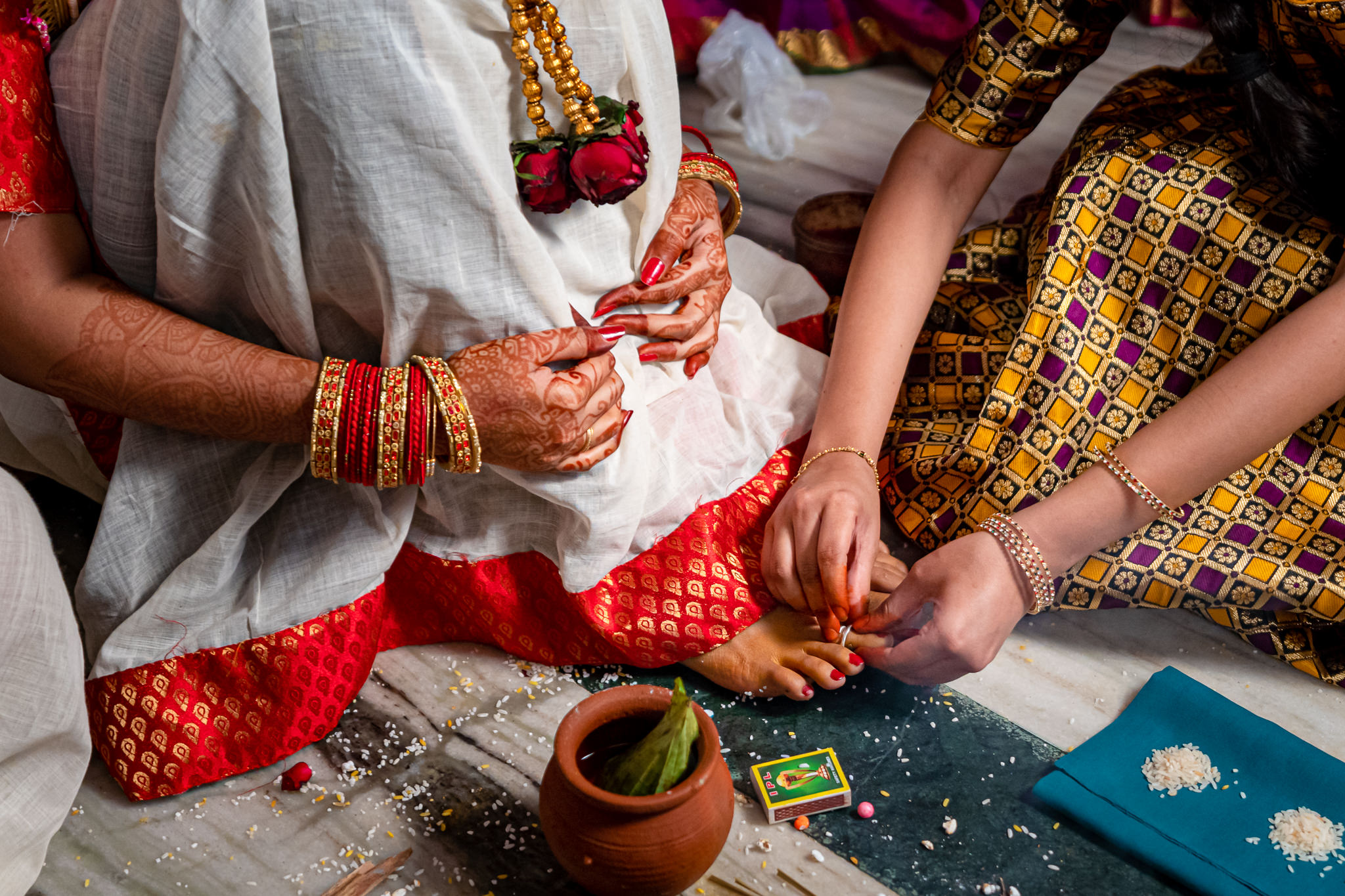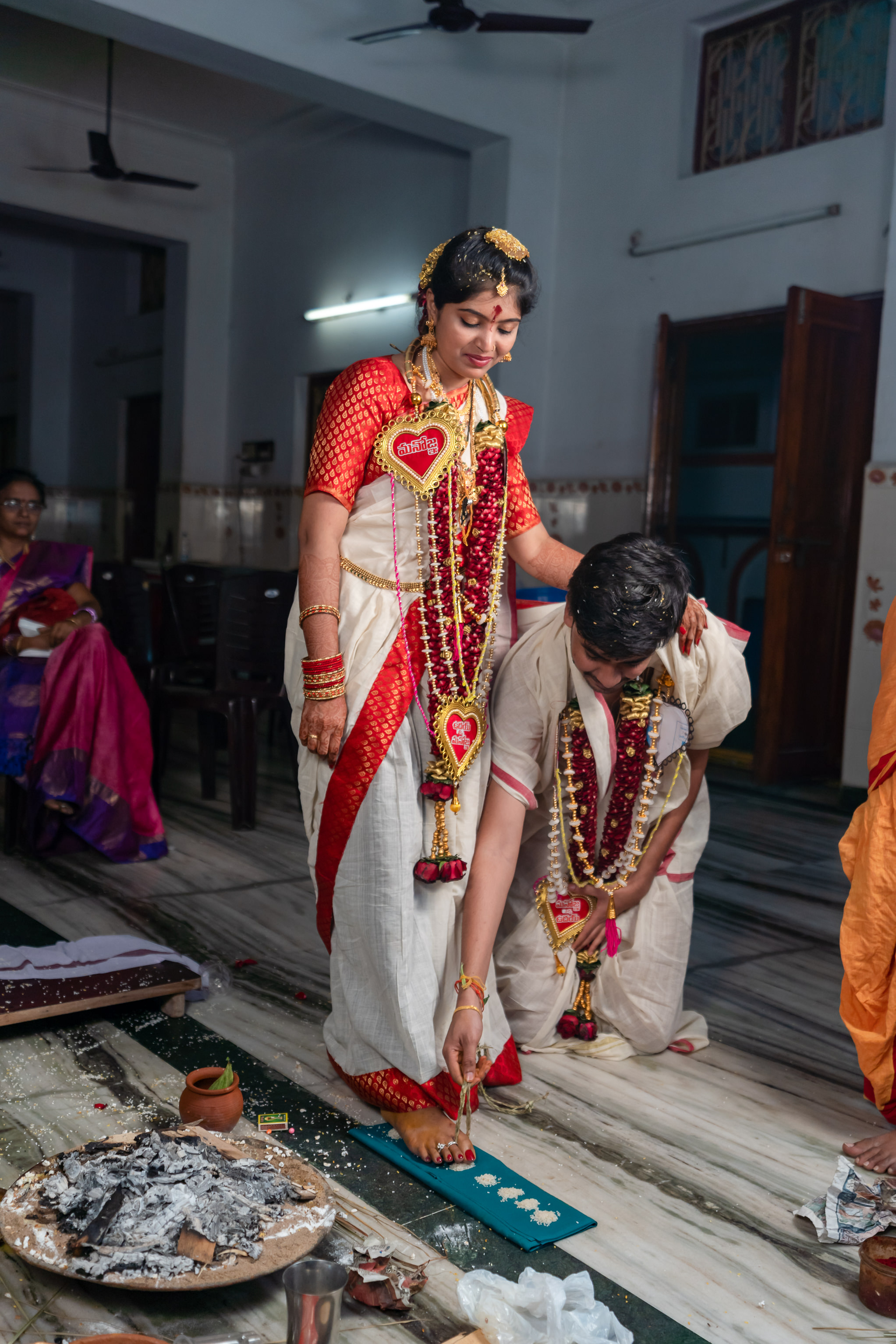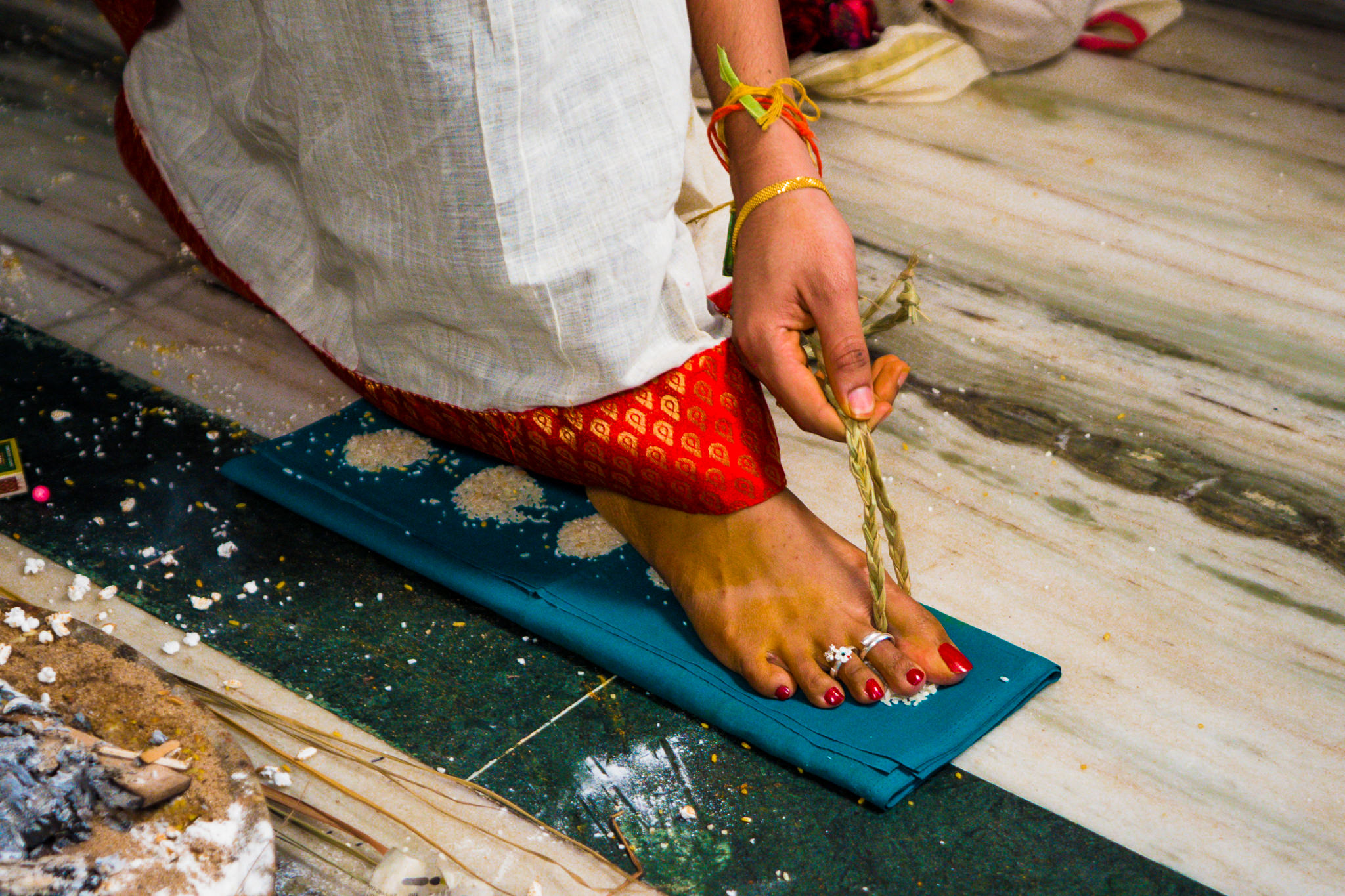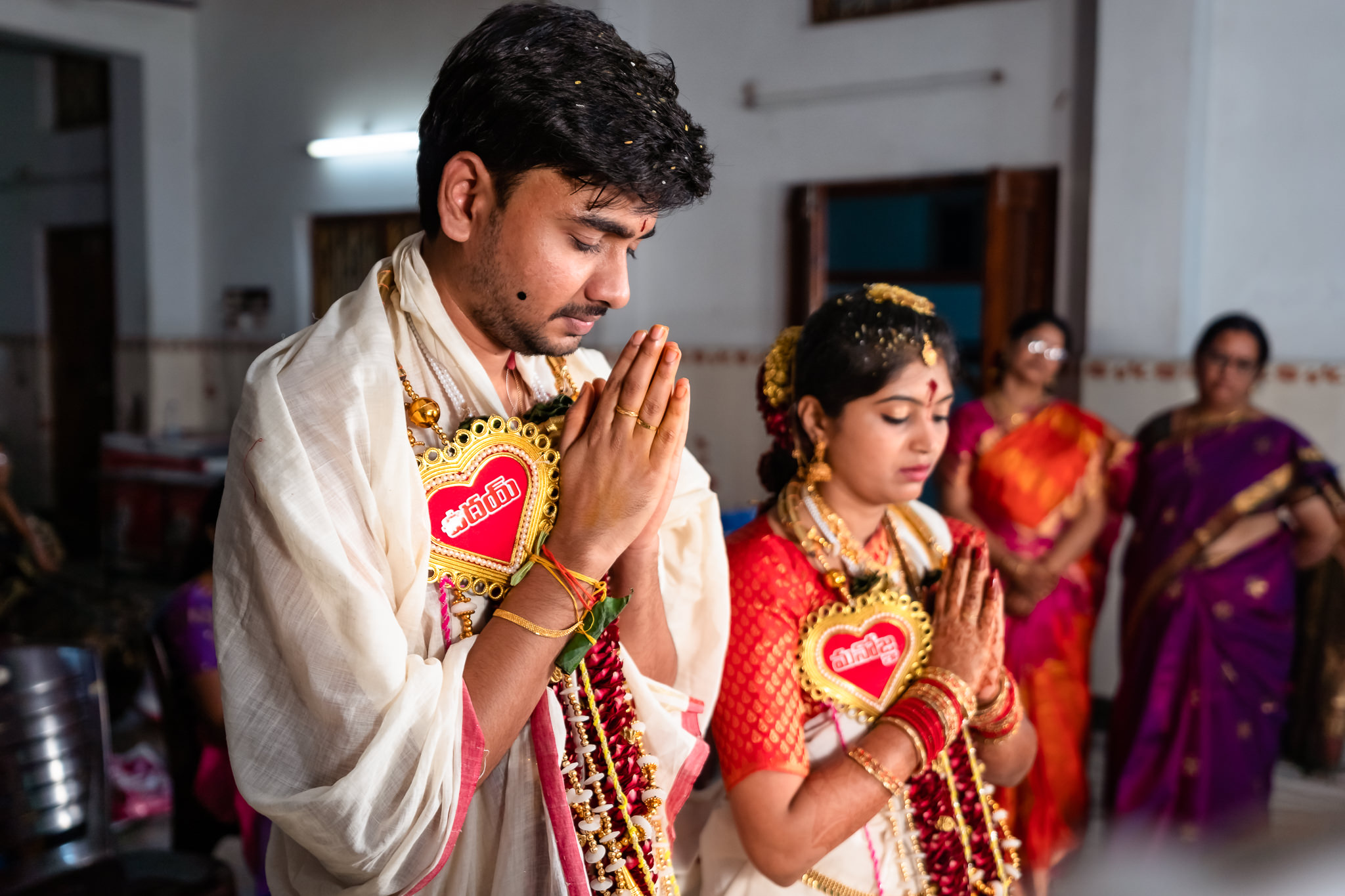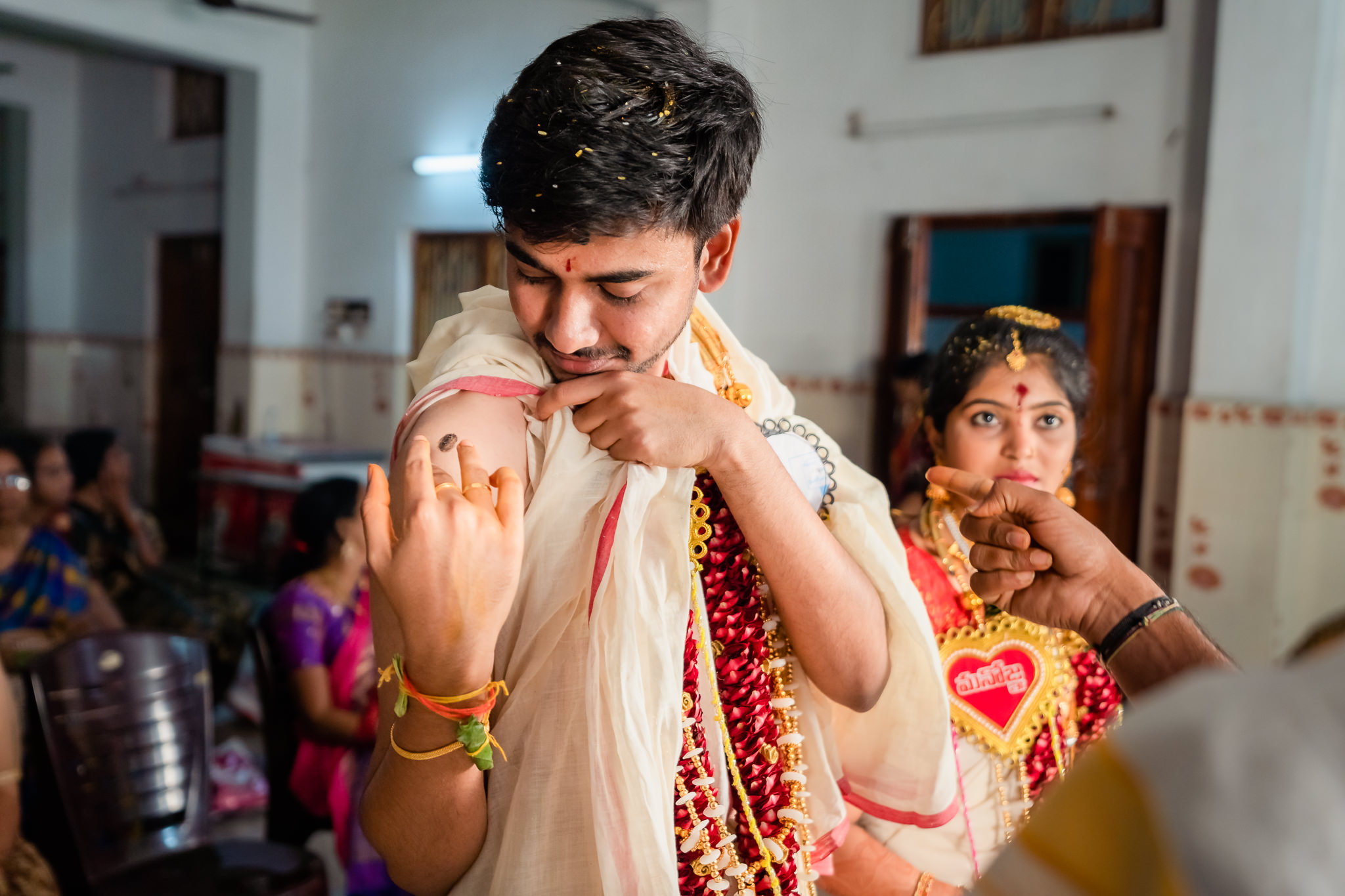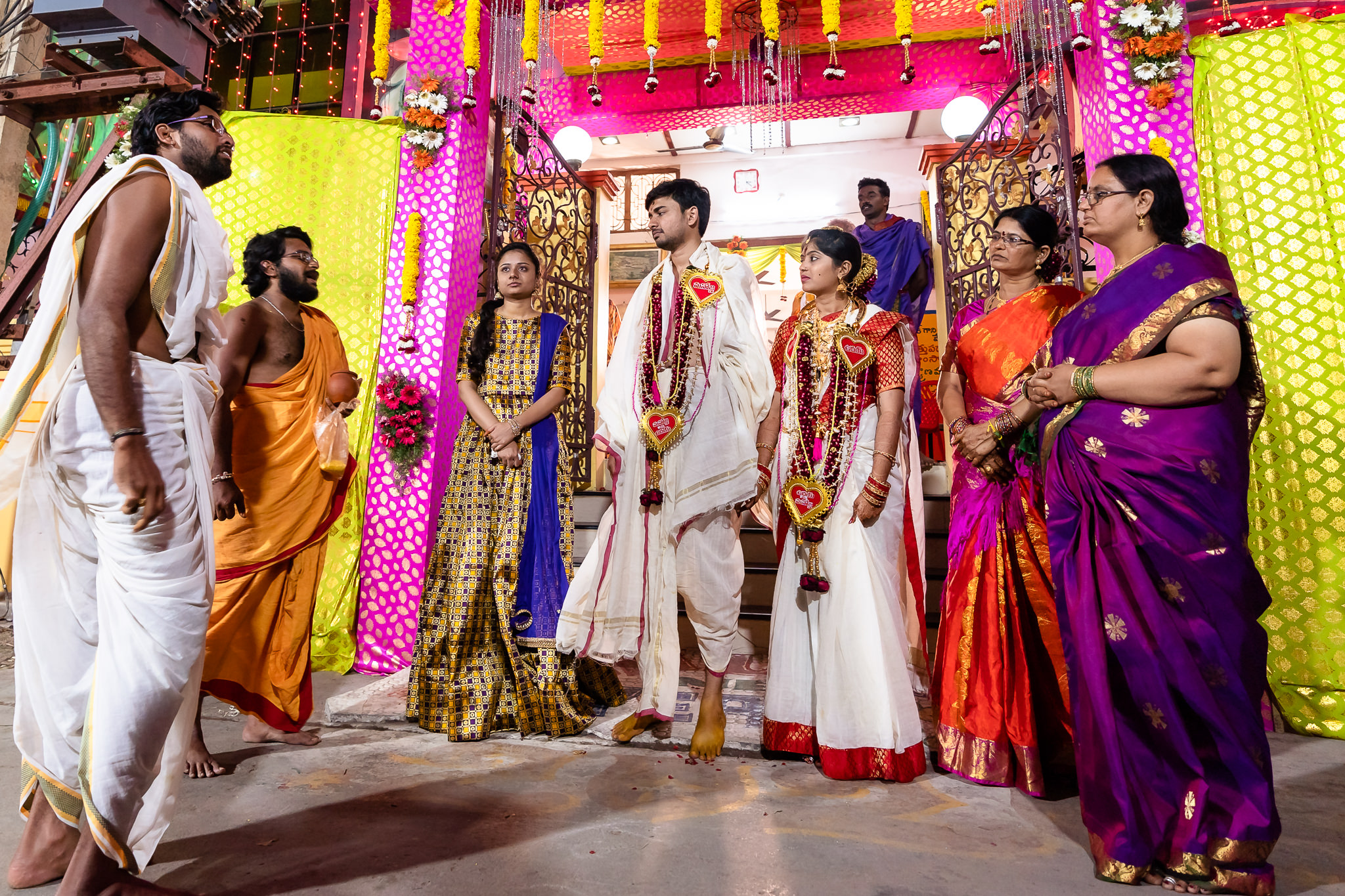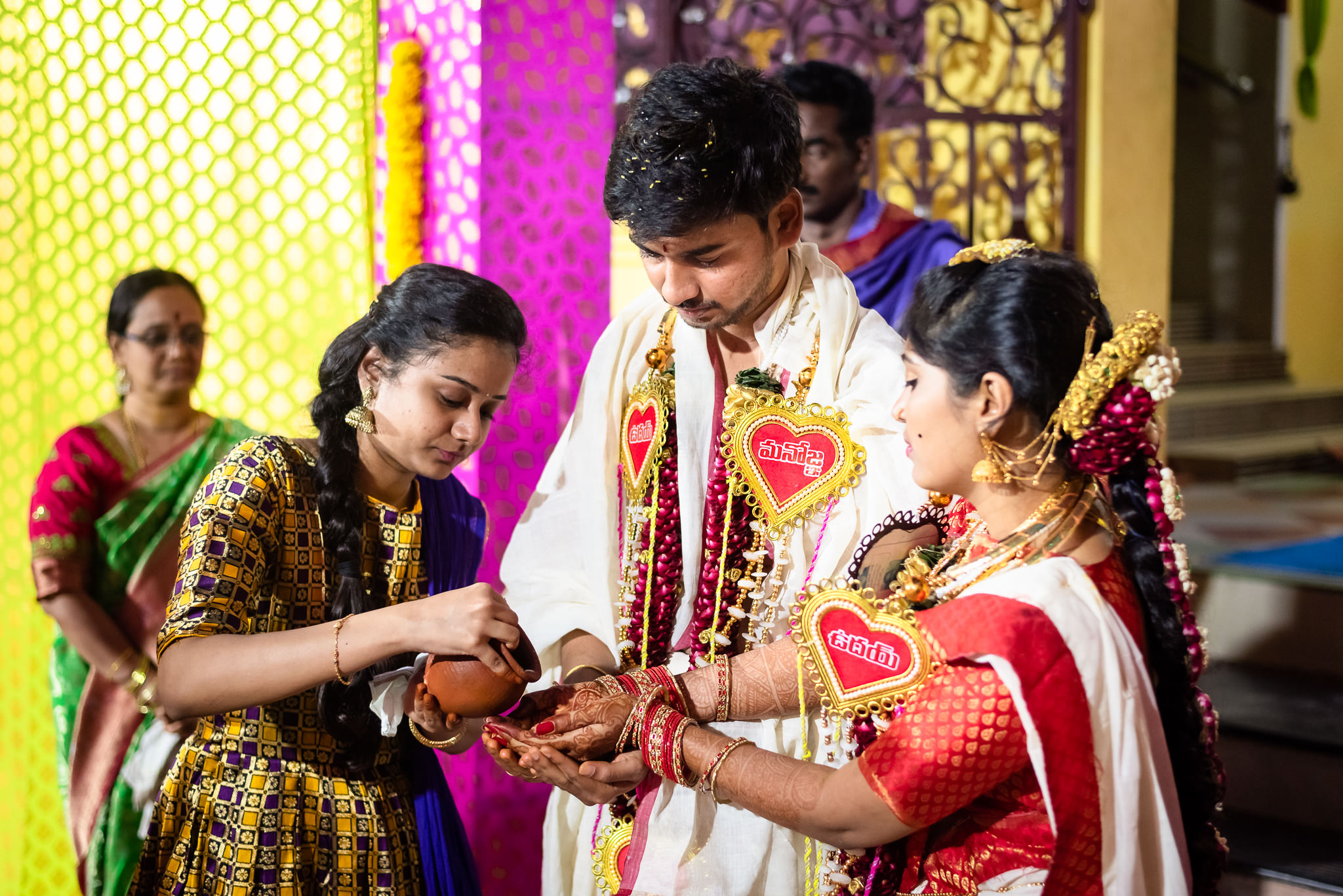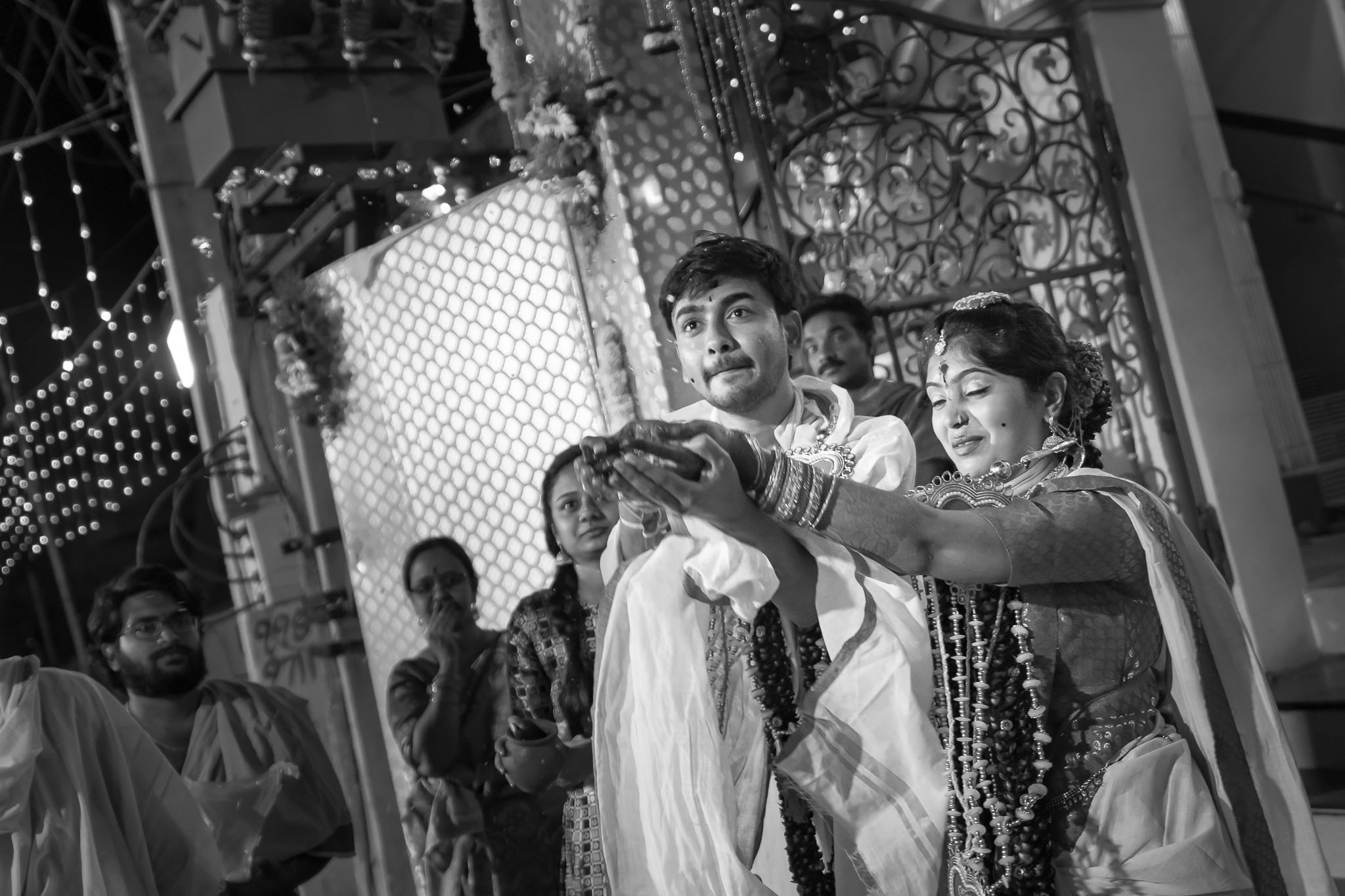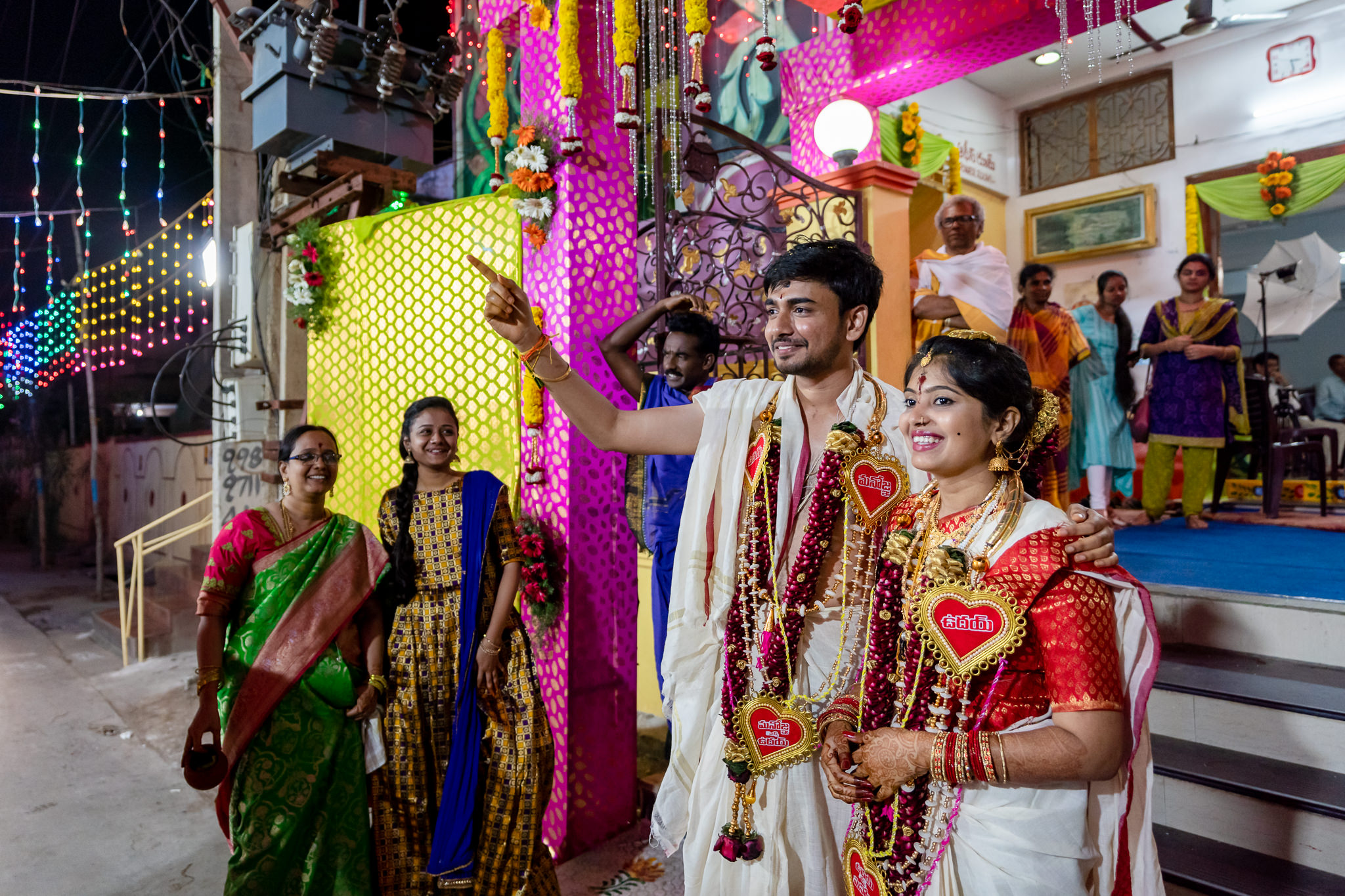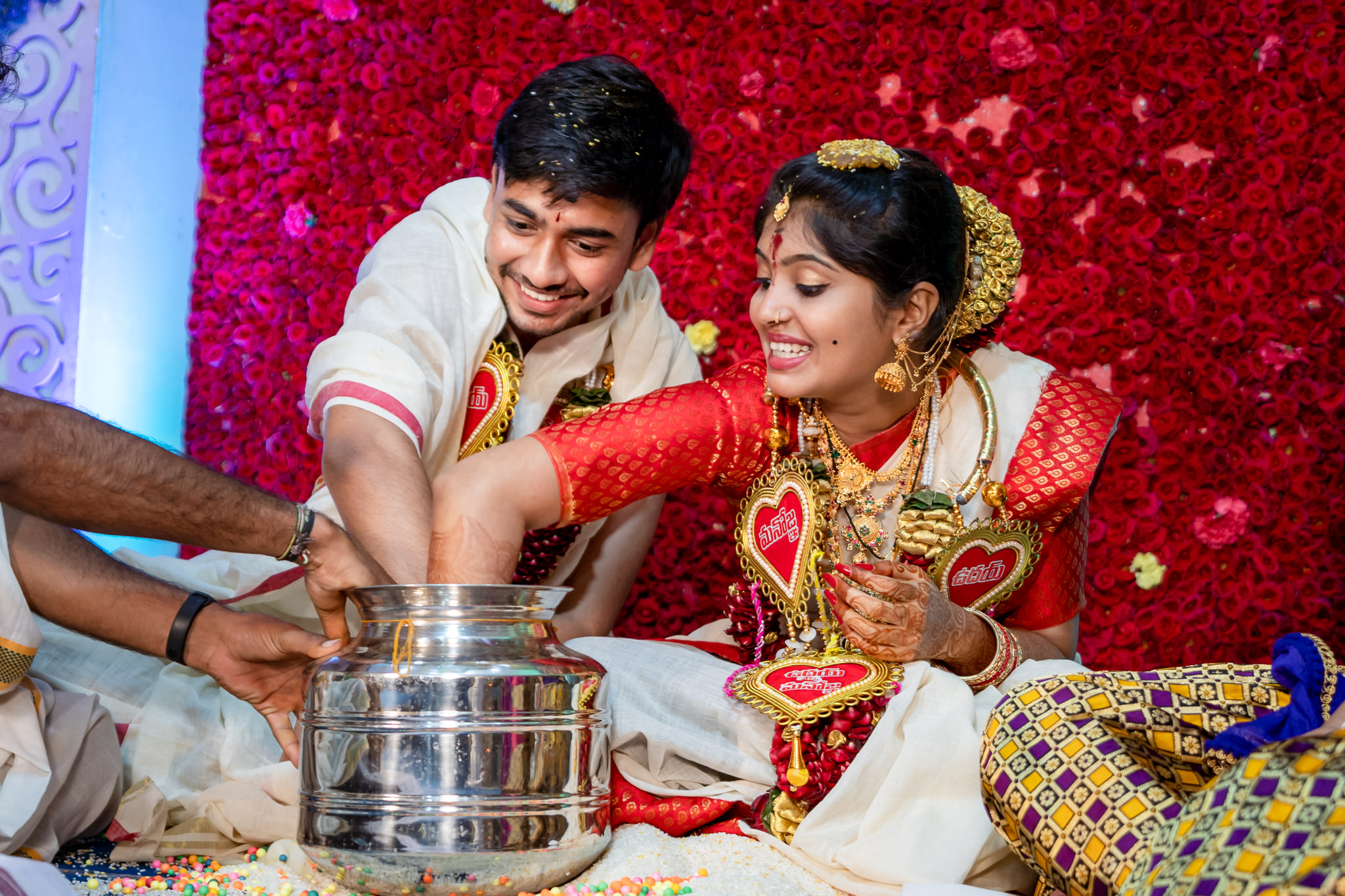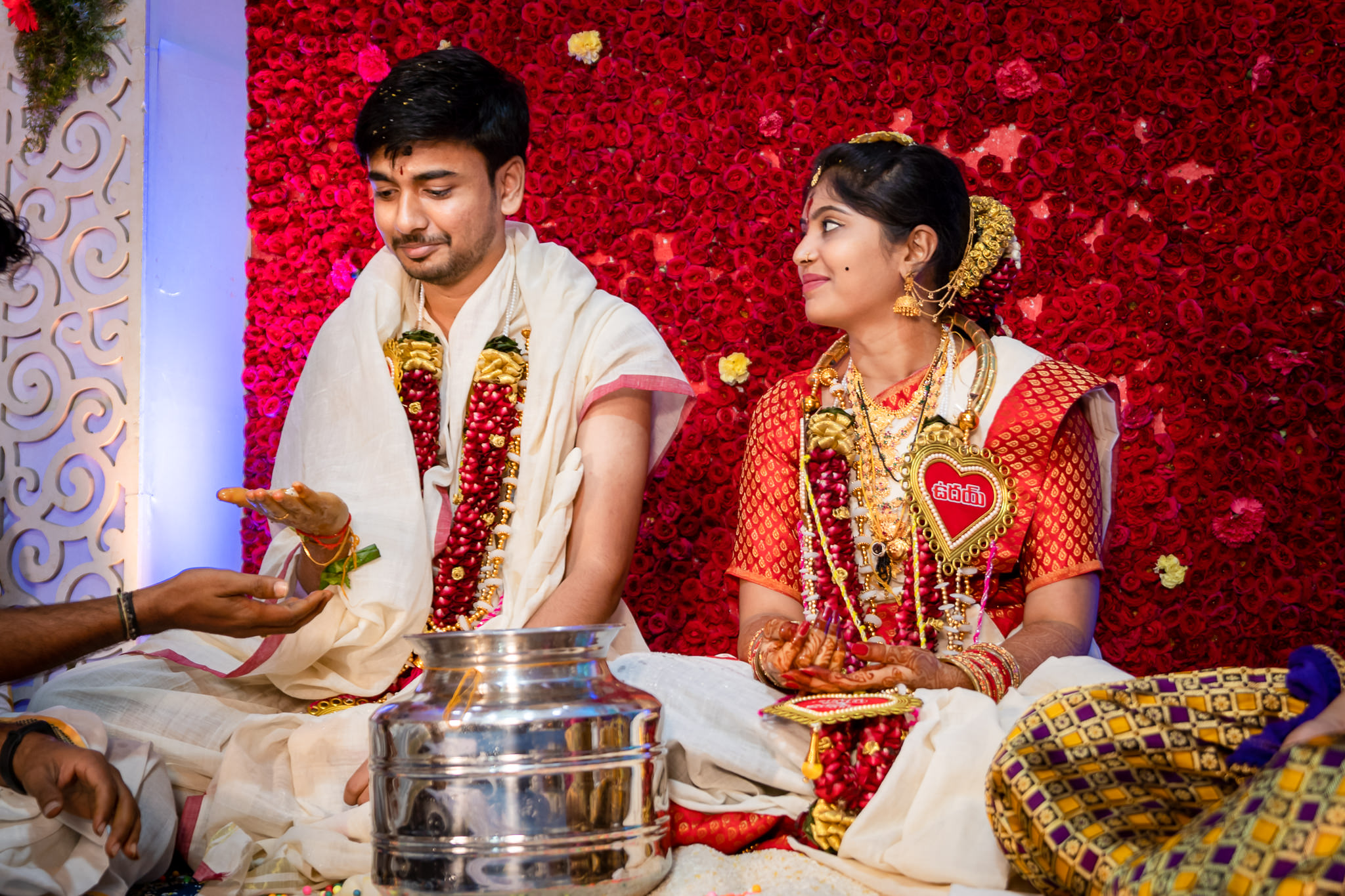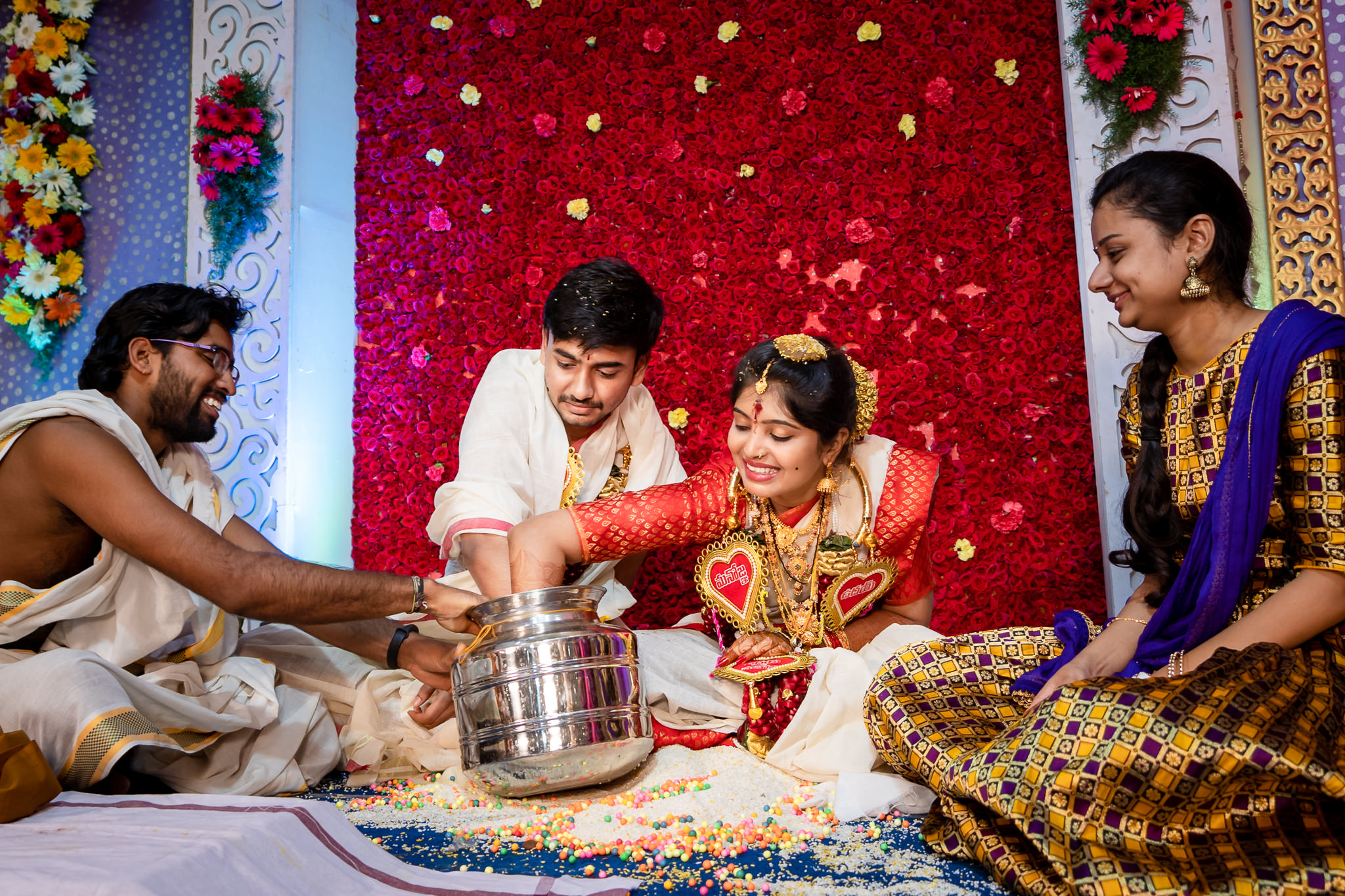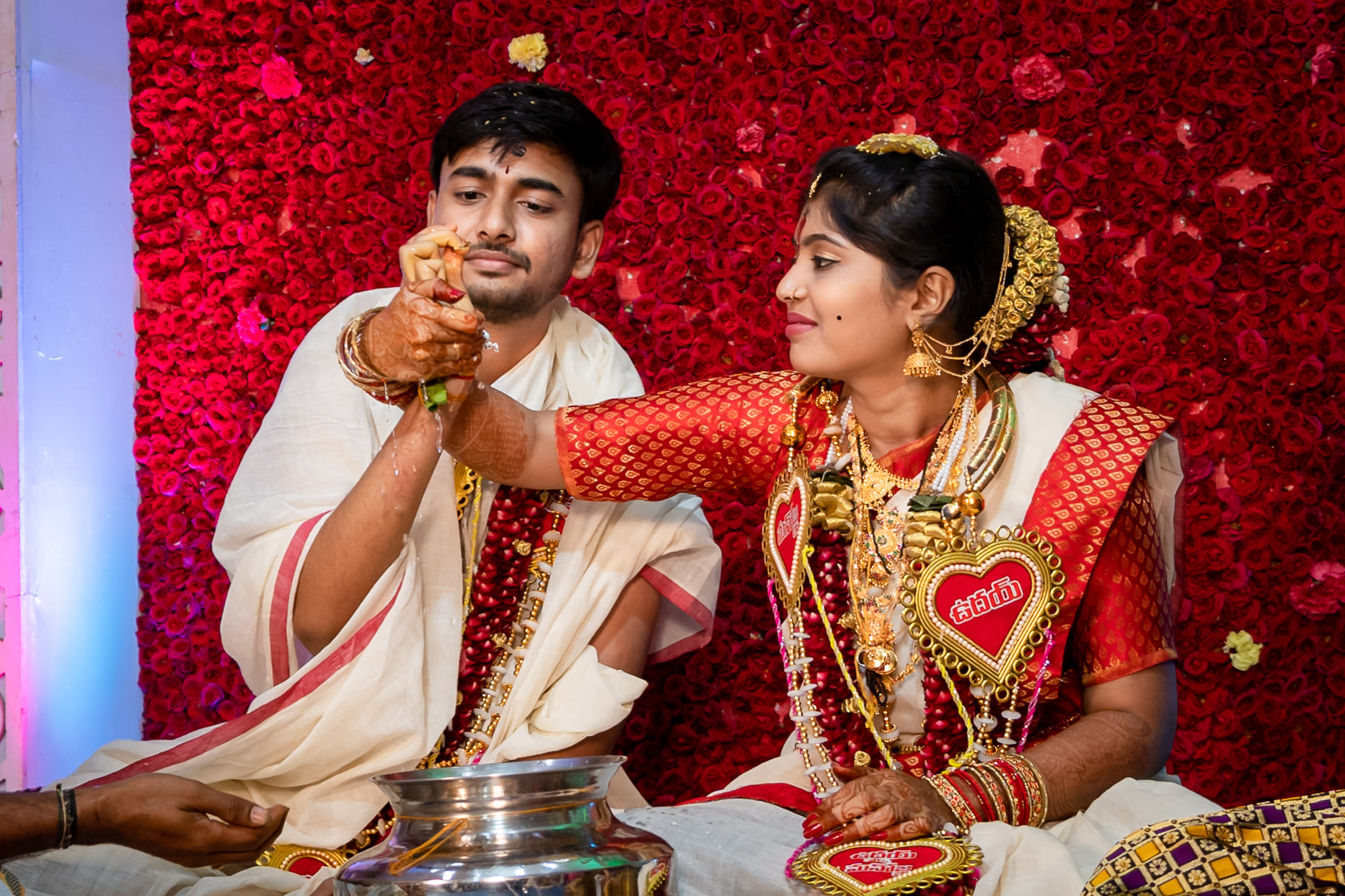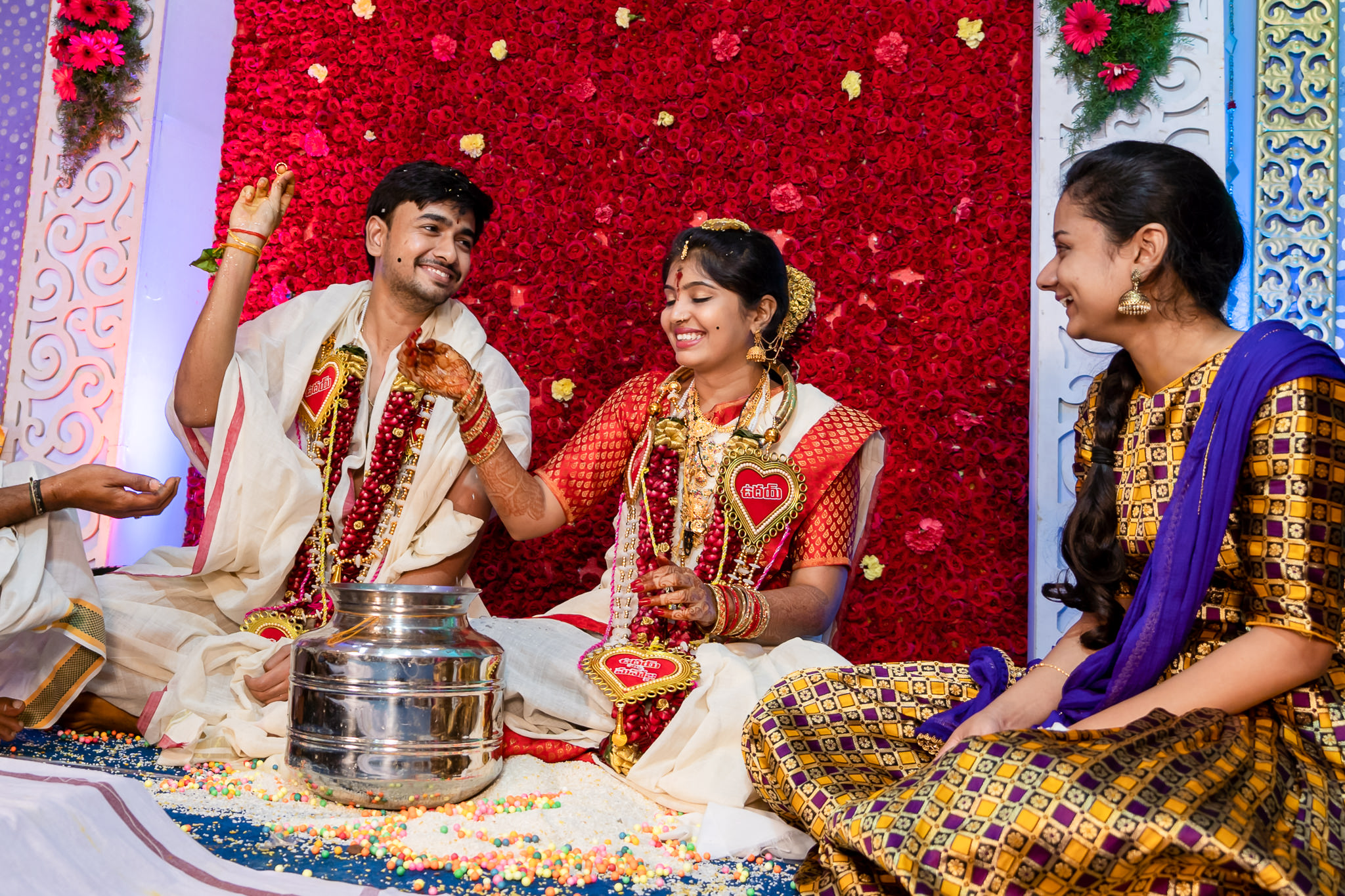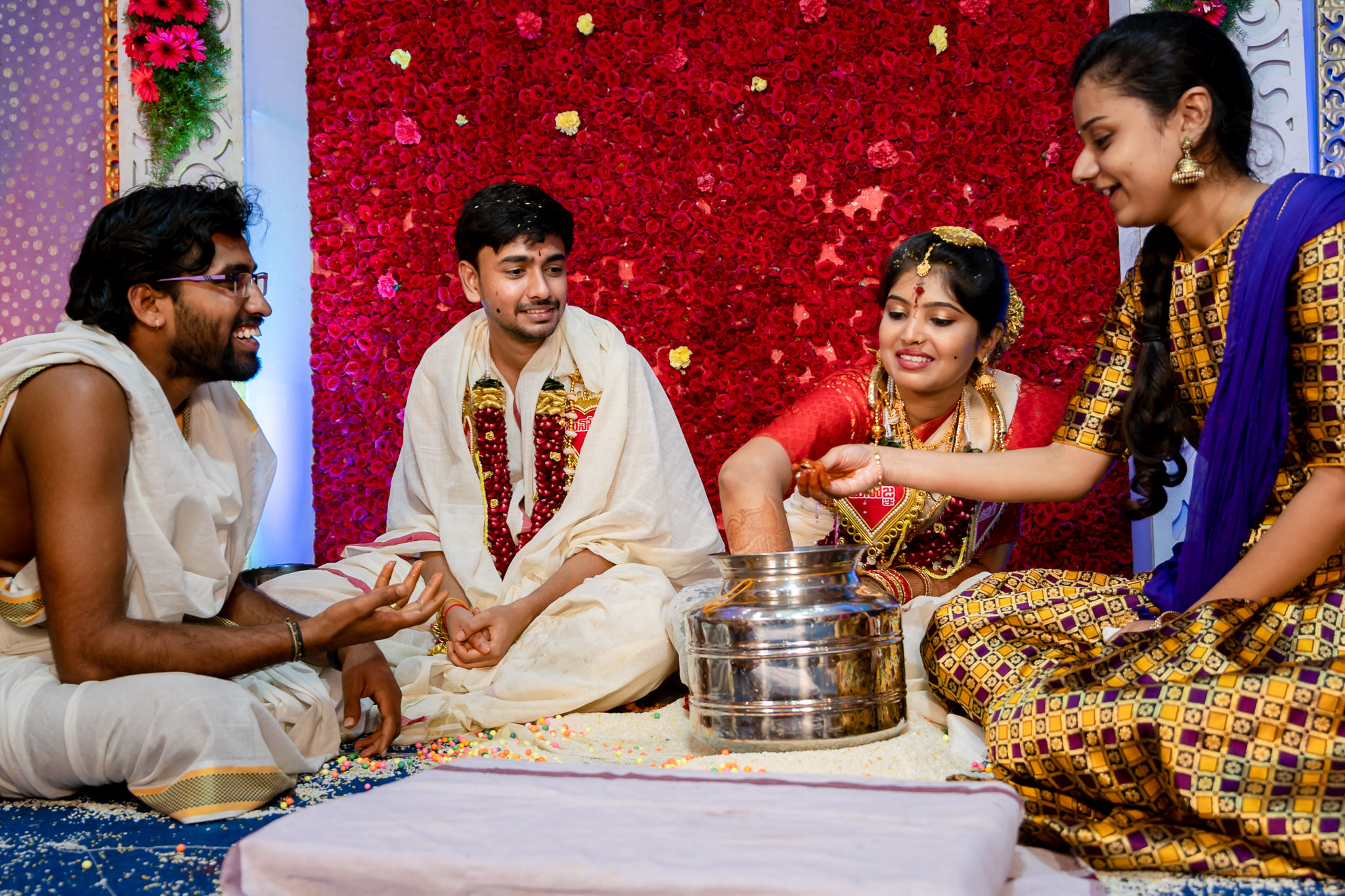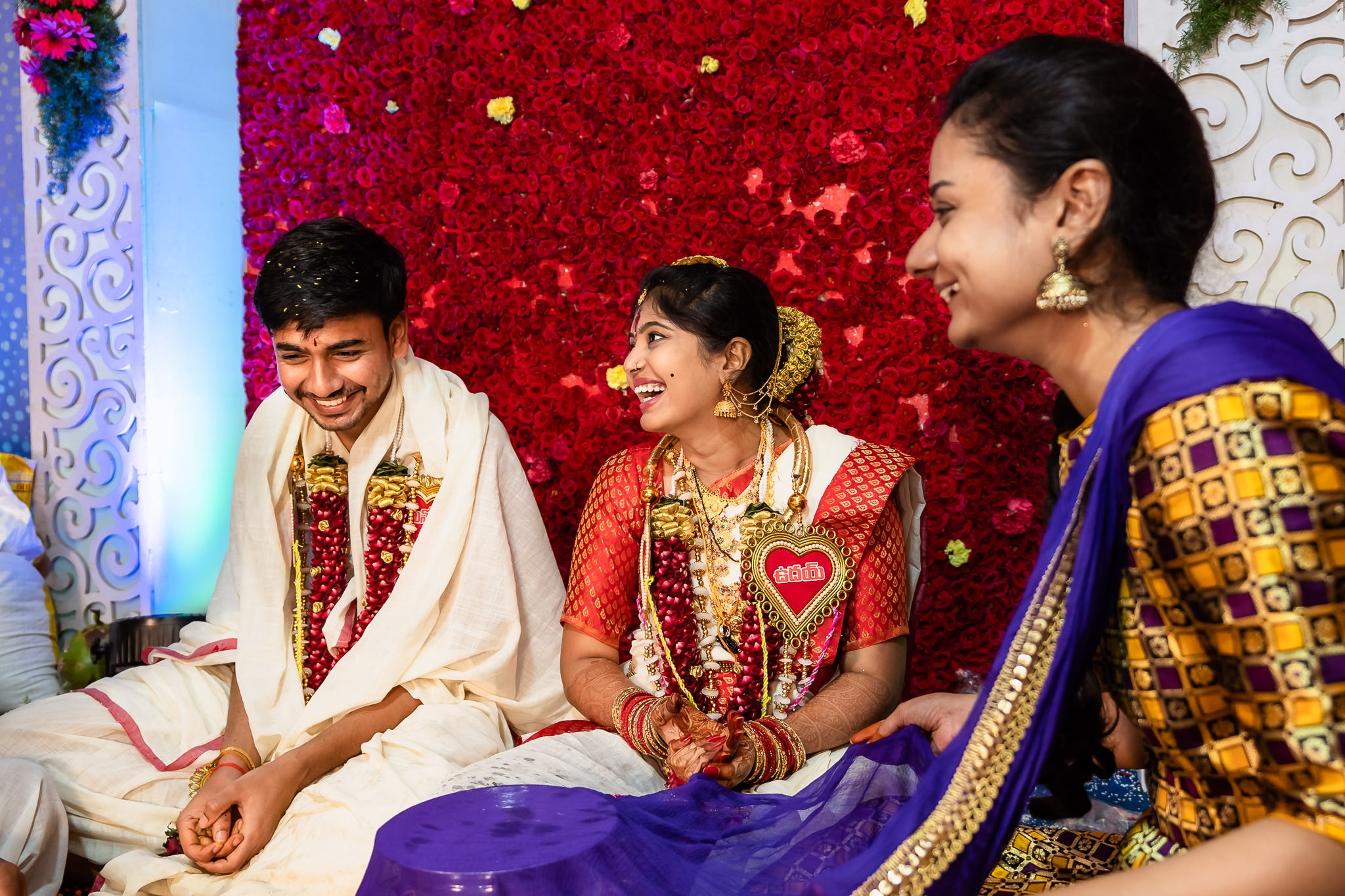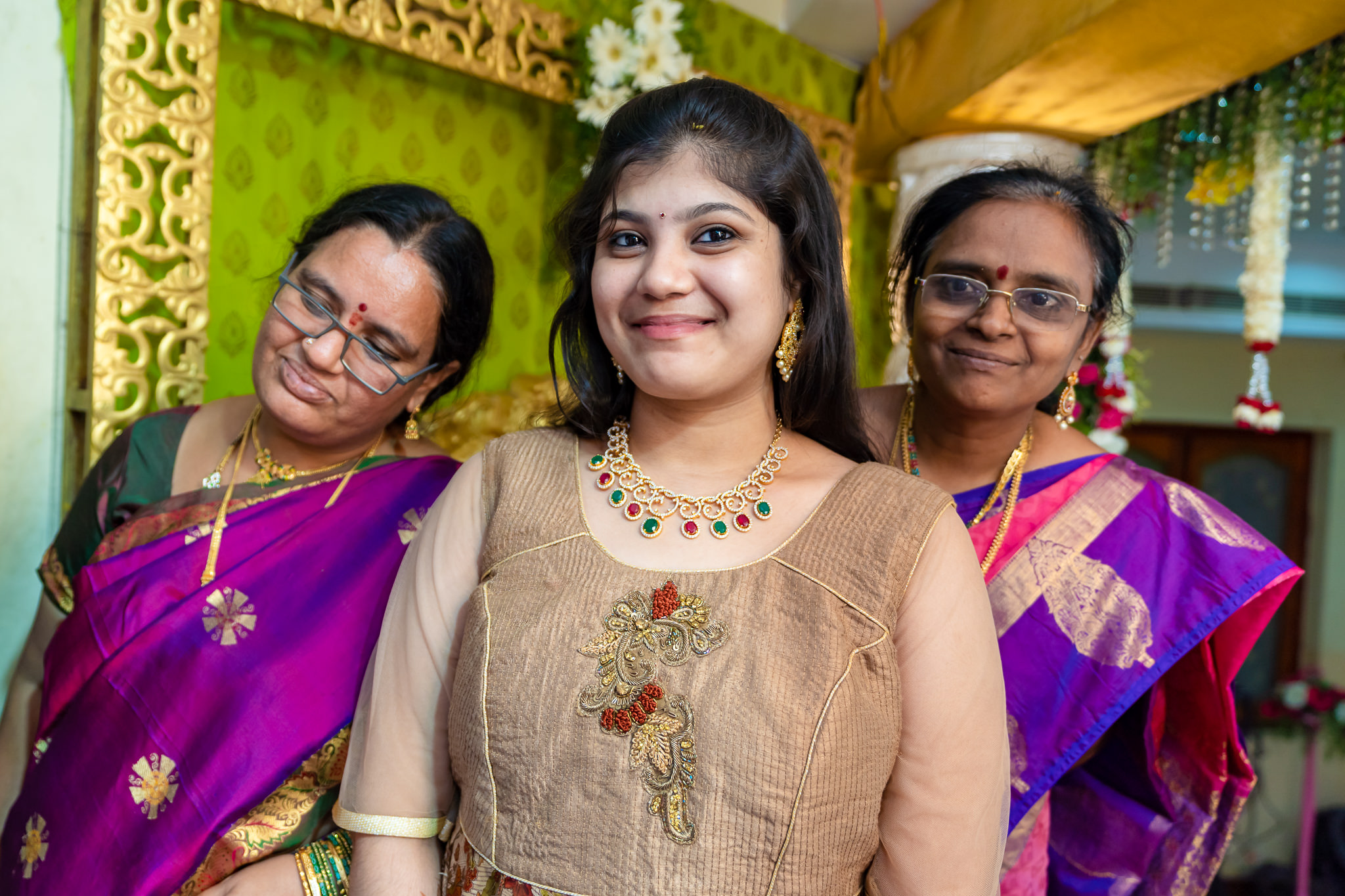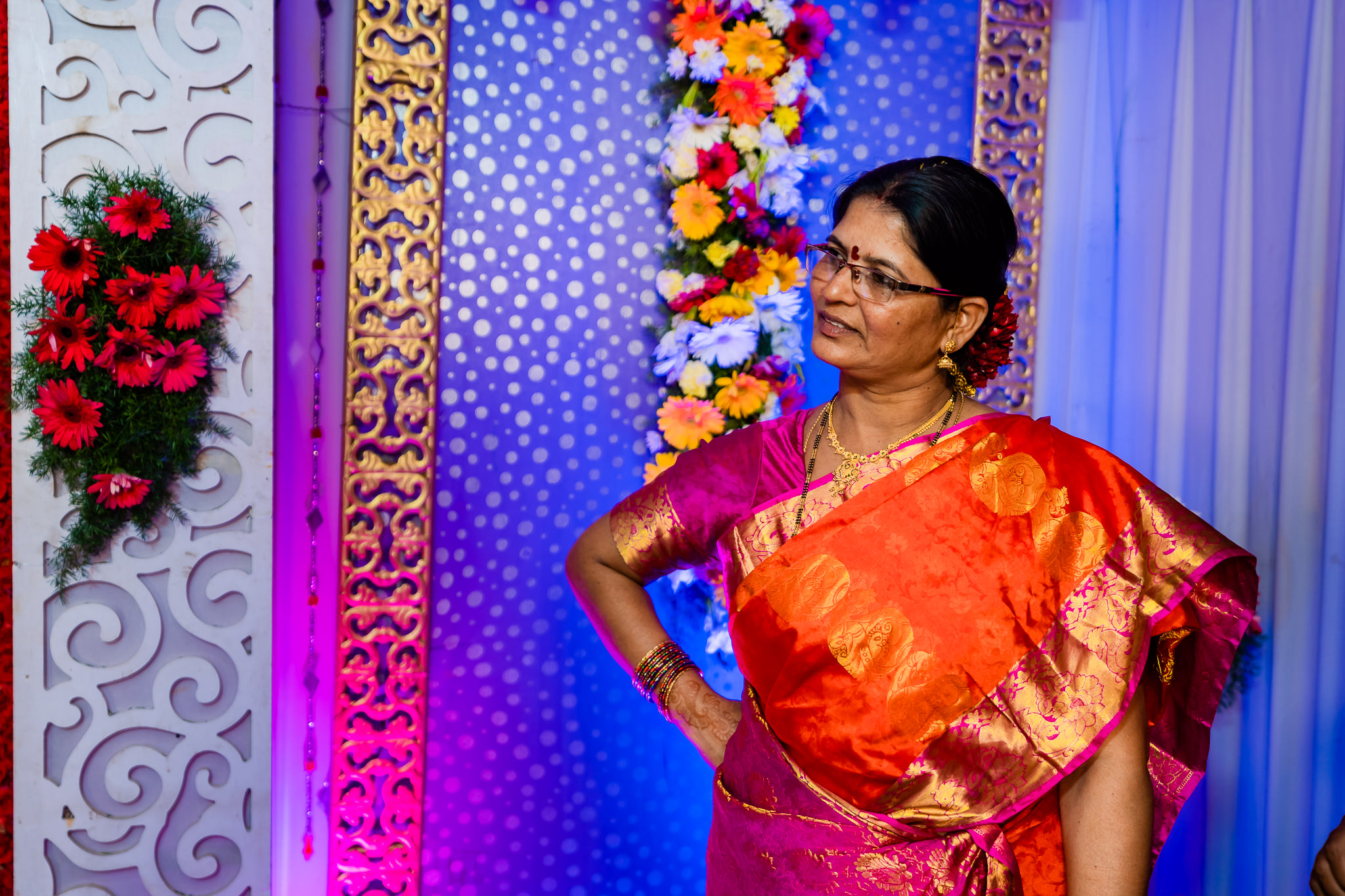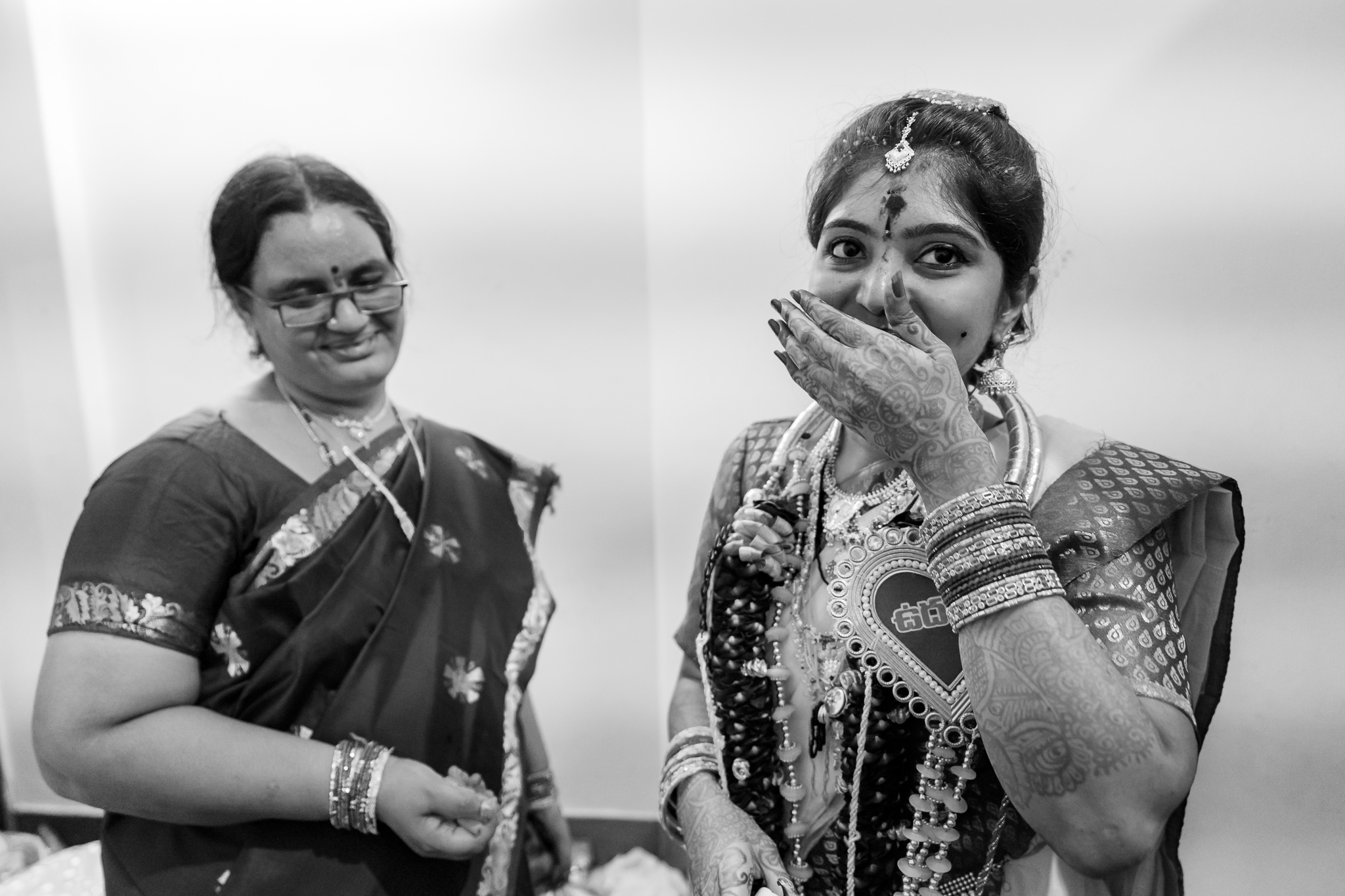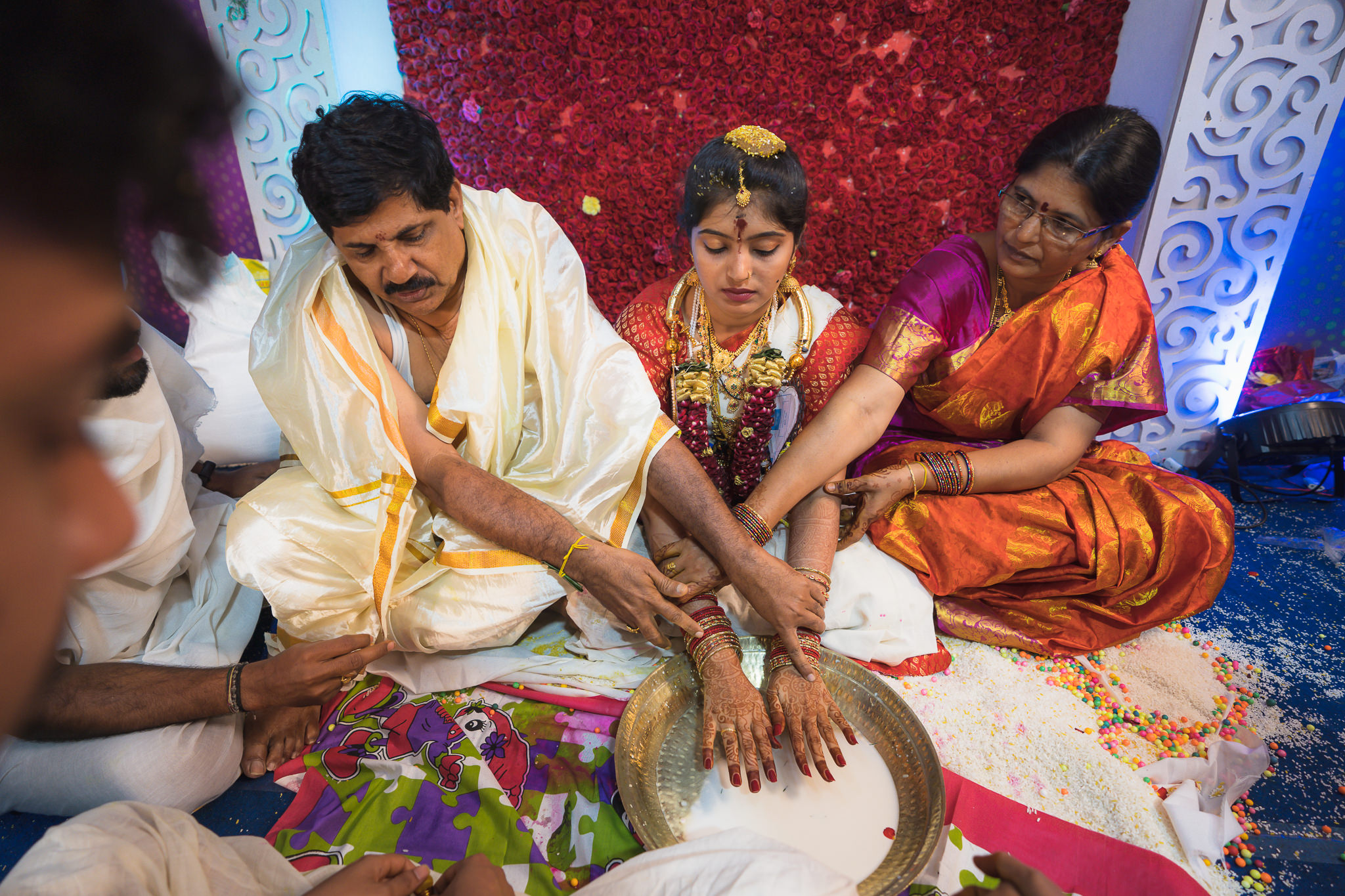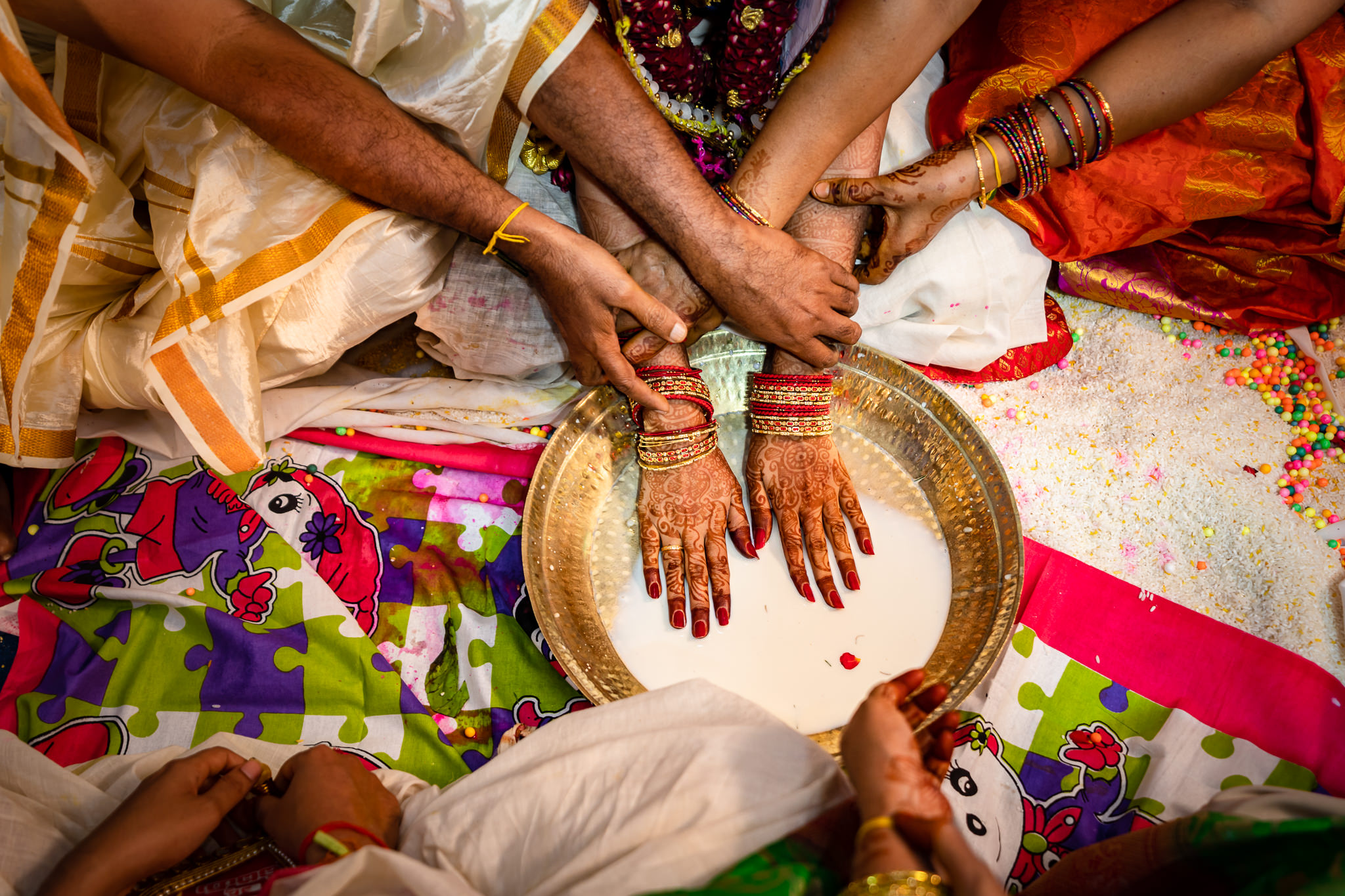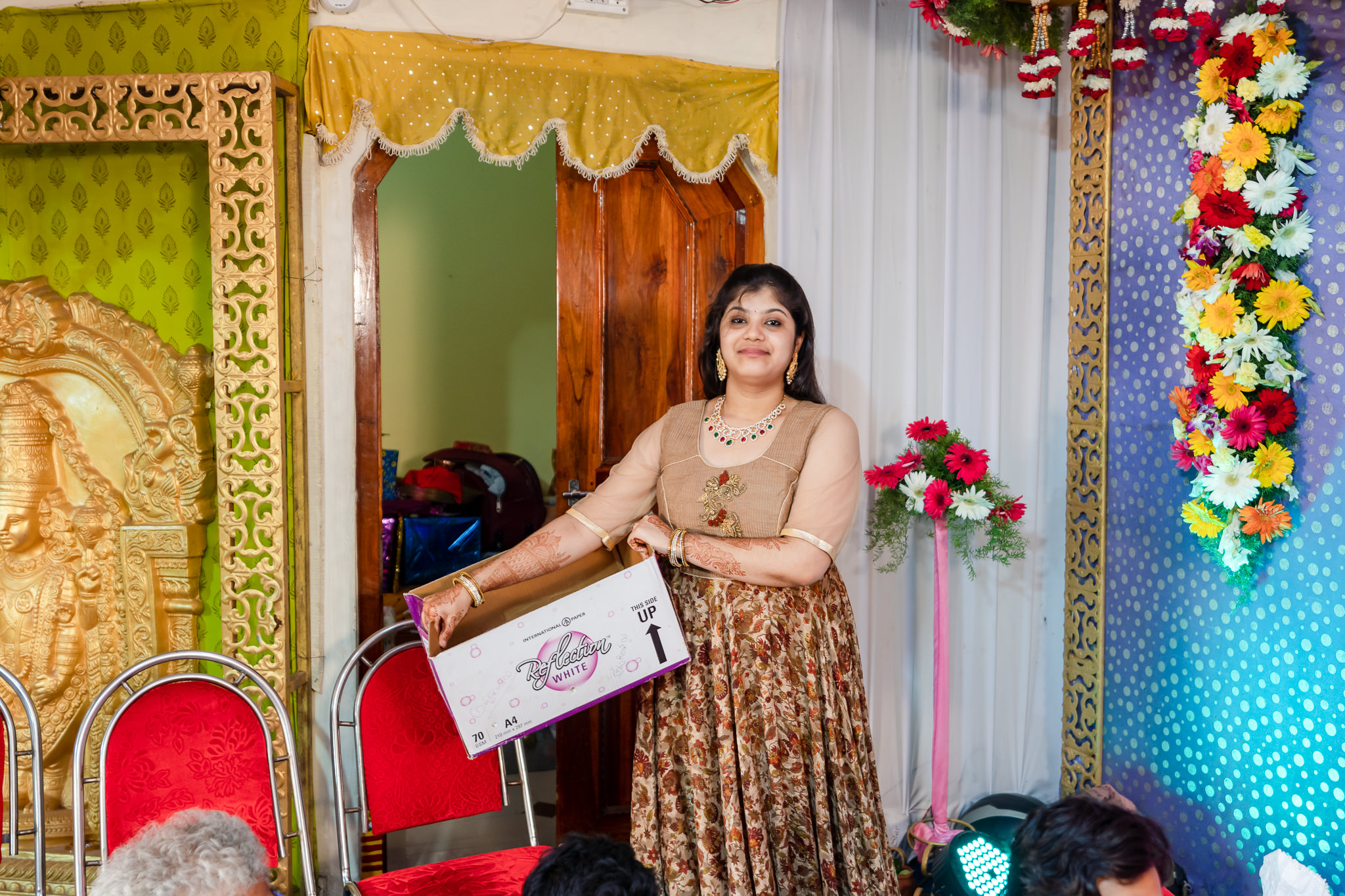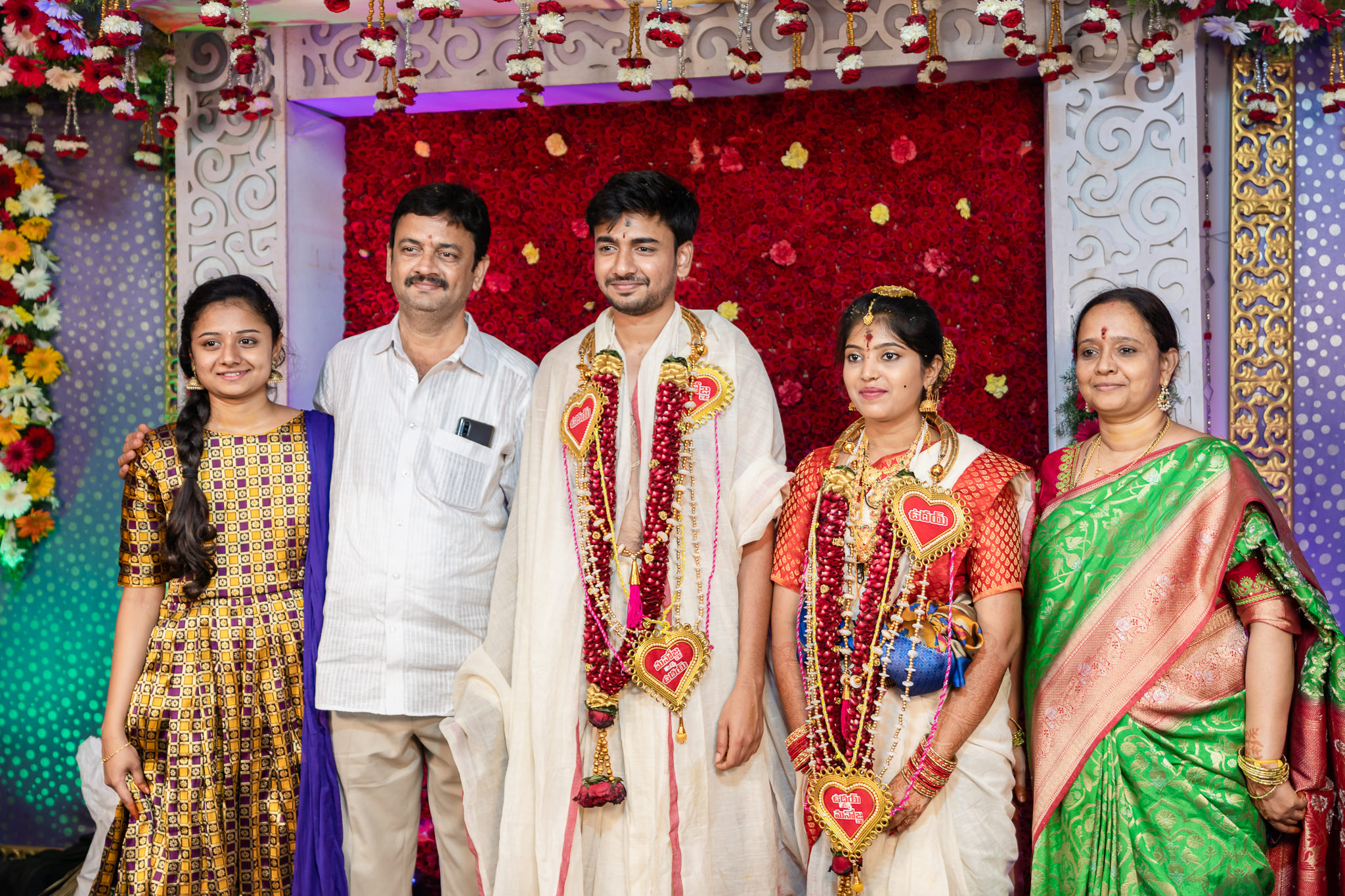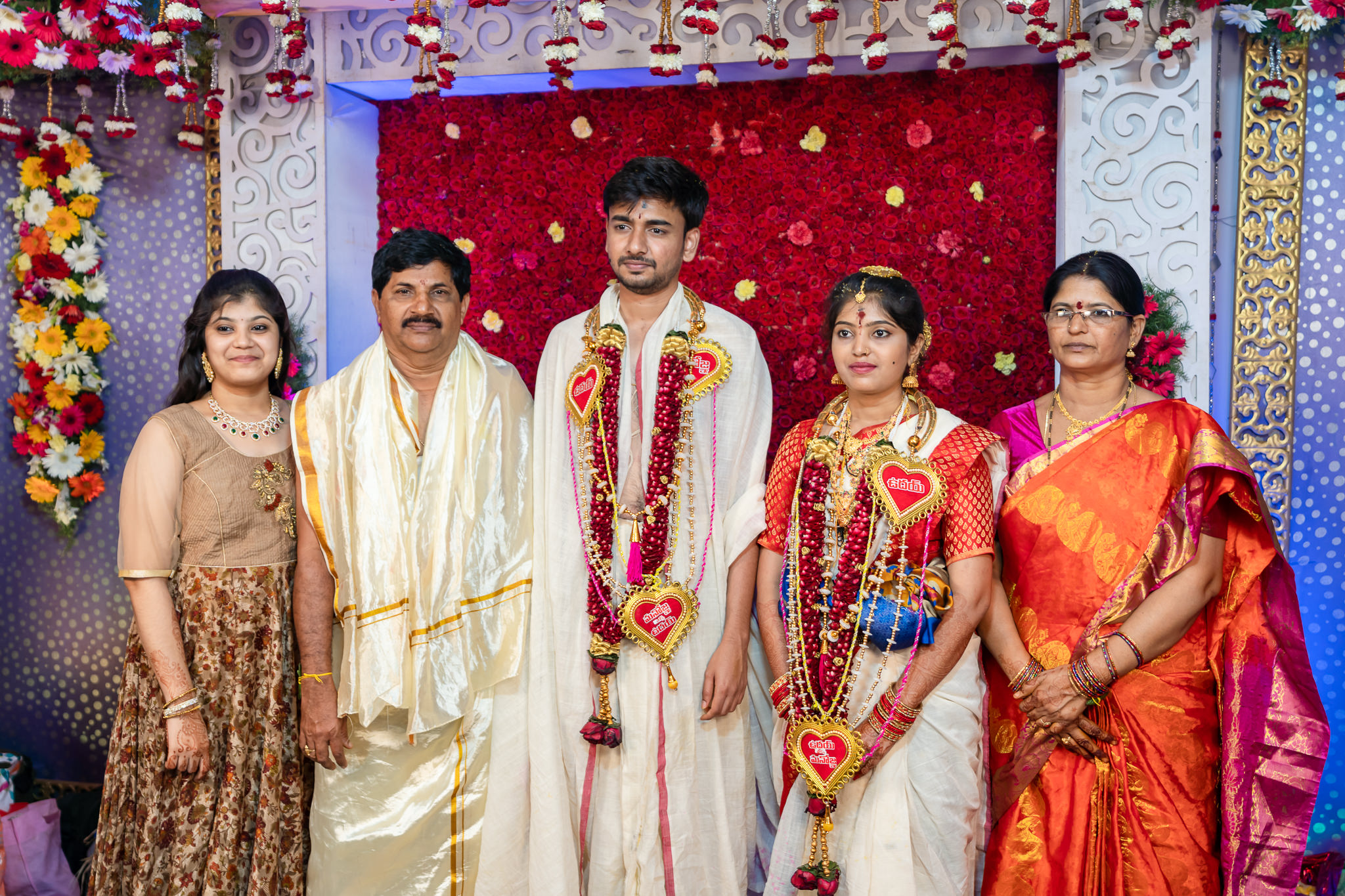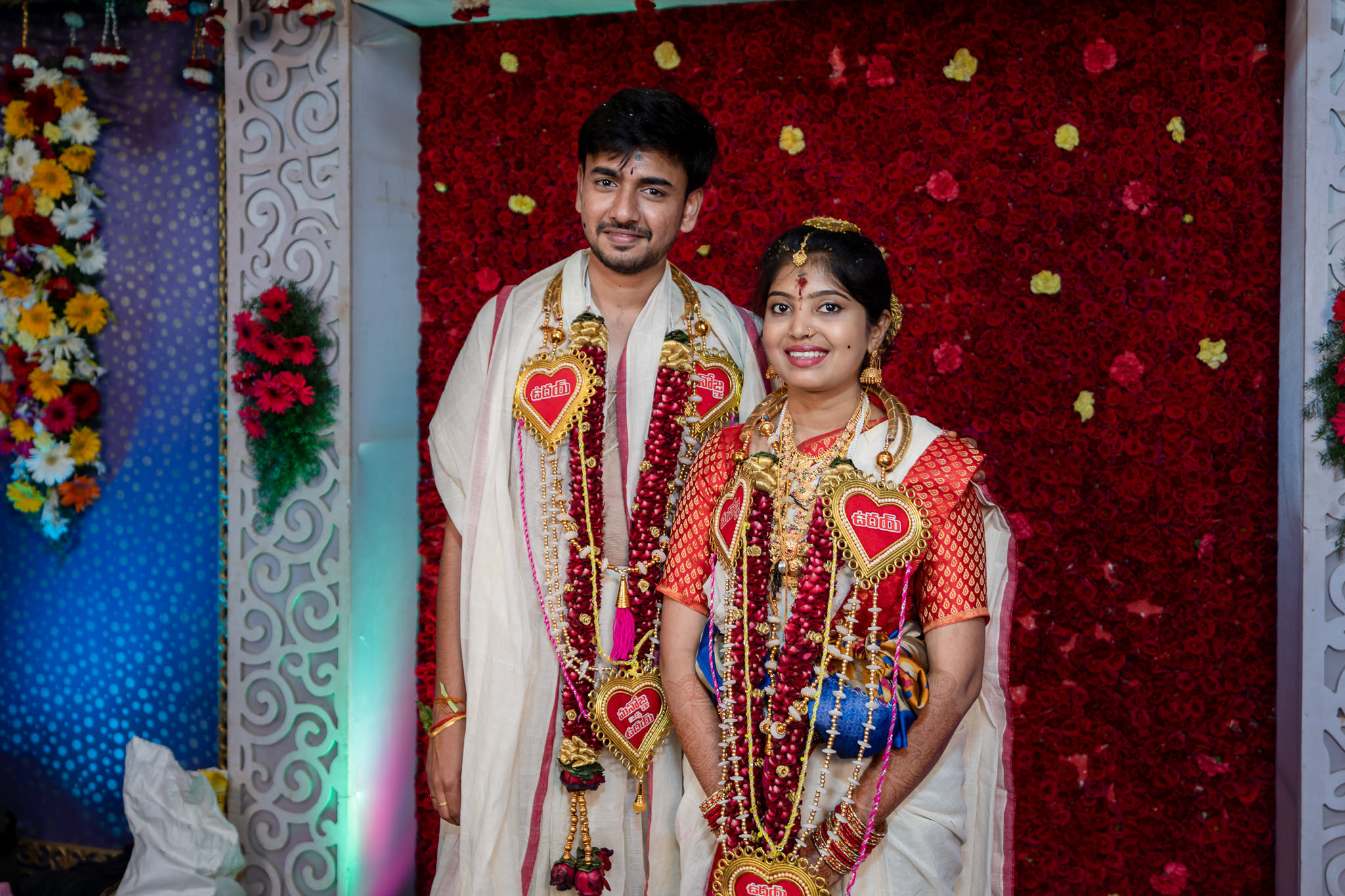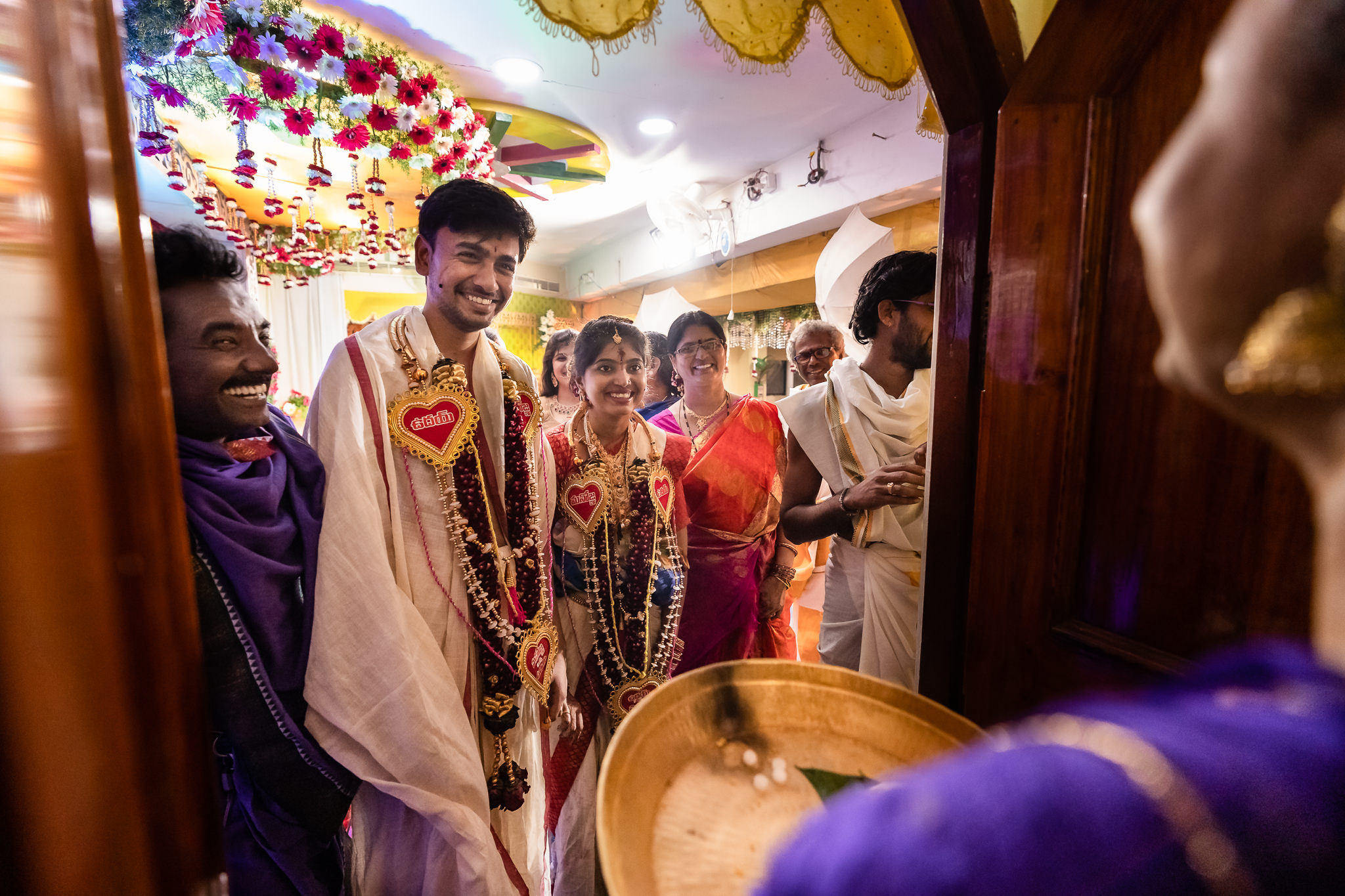 ♥ The End ♥
---